Boutique Tower boasts ARCHITECTURAL EXCELLENCE reinvigorates Palm Beach Market
WORDS: Tabatha Willis PHOTOGRAPHY Supplied
A coastal collection of 78 lavish residences packaged in 14-storeys of cutting-edge architectural design has burst onto the Palm Beach market.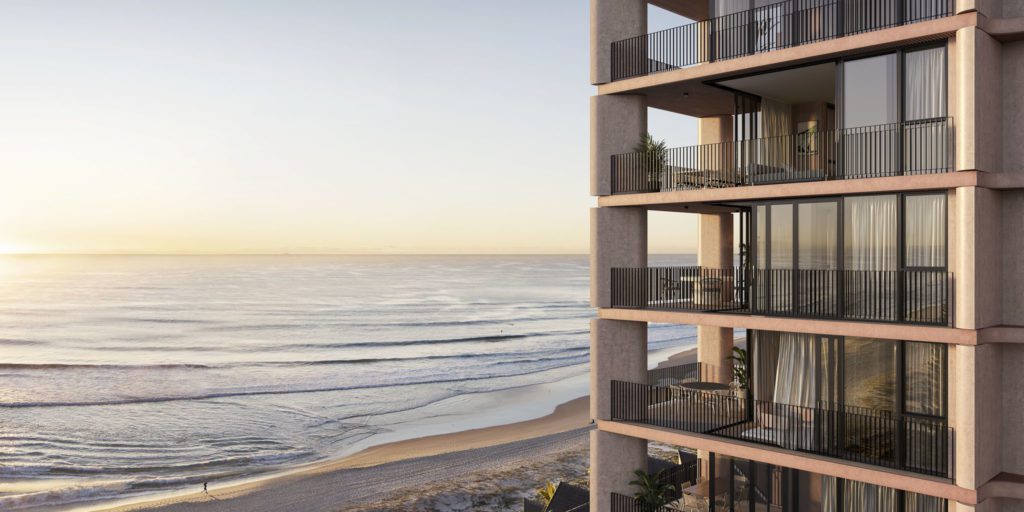 Melbourne-based developers Hirsch & Faigen have officially launched their Hemingway project, a boutique apartment tower nestled on a coveted enclave off the Palm Beach shoreline.
Partnering with renowned architectural firm Rothelowman, Hemingway draws design inspiration from the quintessential 1950's holiday shack of the beachside suburb, reimagining it into a full-scale luxury apartment offering that maximises every inch's potential for breathtaking vistas.
Head of Hirsch & Faigen's Sales and Marketing, Matt George, said they were determined to push the bounds of architectural design to pay homage to the charming beach shacks while exuding contemporary design excellence.
"We went above and beyond to make it feel as though each apartment was its own full scale beach house, just mere metres away from the water's edge while boasting those luxury finishes that makes the home feel like an indulgent retreat," said Mr George.
Hemingway residences will hit the market this weekend, with prices ranging from $450,000 to $2 million with the penthouse at $4 million. They will include a variety of one, two, three and four-bedroom apartments primely positioned just metres from the waters of the Pacific Ocean and only a short stroll to all the area's popular restaurants, coffee shops and other amenities.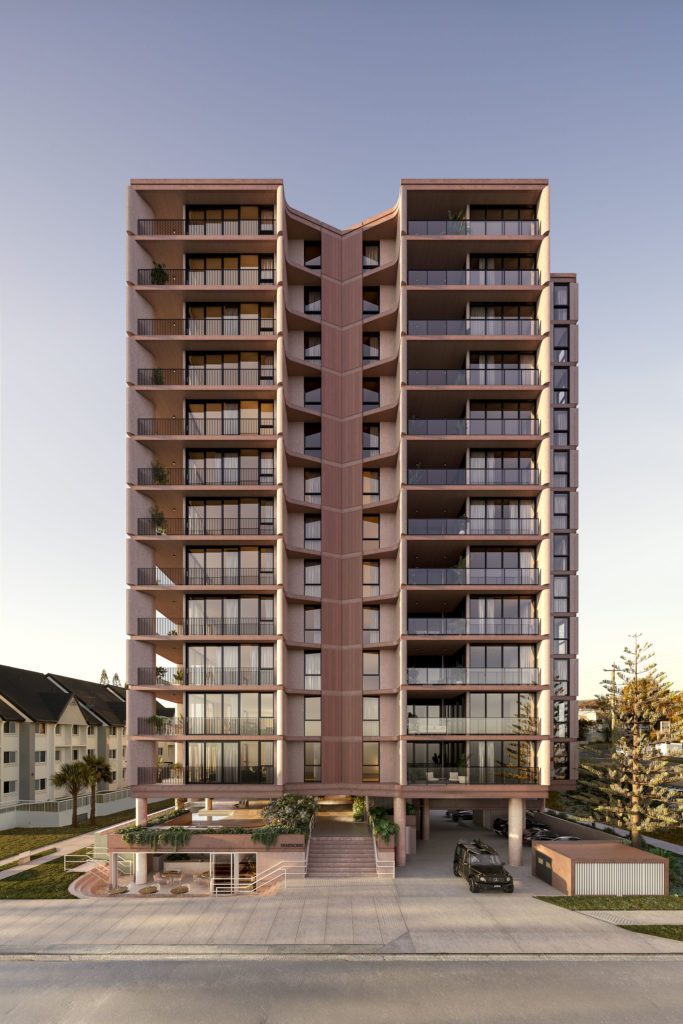 Prior to its launch, Hemingway had already garnered a substantial level of attention from local owner occupiers and downsizers pursuing the quintessential coastal dream with a luxurious upgrade.
The Rothelowman team reimagined the standard bulky apartment block into an innovative shape form that utilises curvature and cut outs to maximise and enhance views from every Hemingway apartment.
"Rothelowman are highly recognised across Australia for their innovative approach to creating landmark structures, and Hemingway was no different. They poured a lot of thought into how Hemingway could meld seamlessly into its Palm Beach surrounds while simultaneously enhancing and improving the area," said Mr George.
"It was important to us to take a design-led approach to encompass the phenomenal ocean views the Gold Coast is famous for, presented in what we like to think of as a beach house hoisted into the sky,"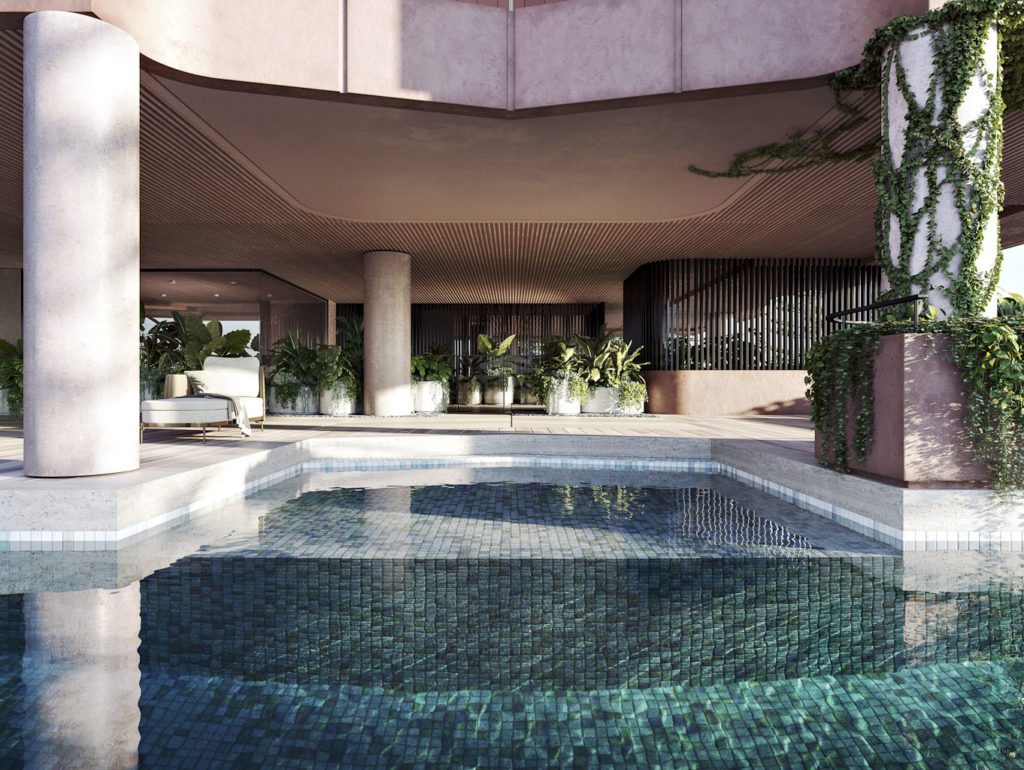 The Hemingway project is the first development venture on the Gold Coast by Hirsch & Faigen, which has a number of property interests in Queensland and a national portfolio of projects completed over the past decade with a value of more than $1 billion.
Residents of Hemingway will receive access to a range of indulgent lifestyle amenities including its own ground-level café and expansive communal open space with a swimming pool, pool lounge, barbeque area and outdoor cinema.
Located at 1267-1273 Gold Coast Highway with frontages to both Seventeenth Avenue and Jefferson Lane, Hemingway will sit in the heart of Palm Beach, which has long flown under the radar as a hive of coastal atmosphere and pristine scenery.