BlocFest 2021 – Gold Coast Climbing Contest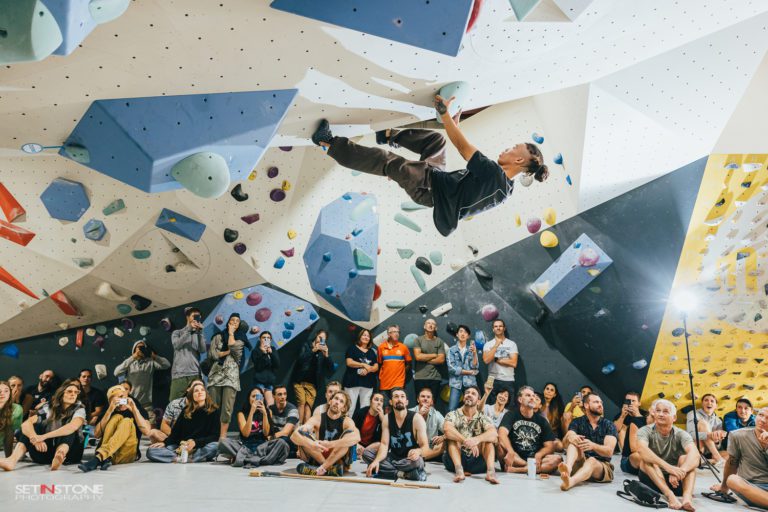 WORDS: Christian McEwen PHOTOGRAPHY
Alpine Indoor Climbing located in Robina hosted a Bouldering Contest like none other.
The annual social contest named "BlocFest " demanded much more than just a social gathering. It had a defining feel of being much more in terms of the Sheer talent and passion of climbers was insane and truly great to witness, as hoards of climbers made their way to compete, catch-up, and enjoy the competitive spirit.
All with a like-minded approach to give it their best shot on the problems set. The Qualifiers kicked off on the Friday afternoon with about twelve Boulder problems to choose from, the aim was to log six of attempted climbs and points adding to qualification the following day.

The highest scores in each division – Open Men's – Open Women's – Junior Men's – Junior Women's and the Masters, going through to the finals.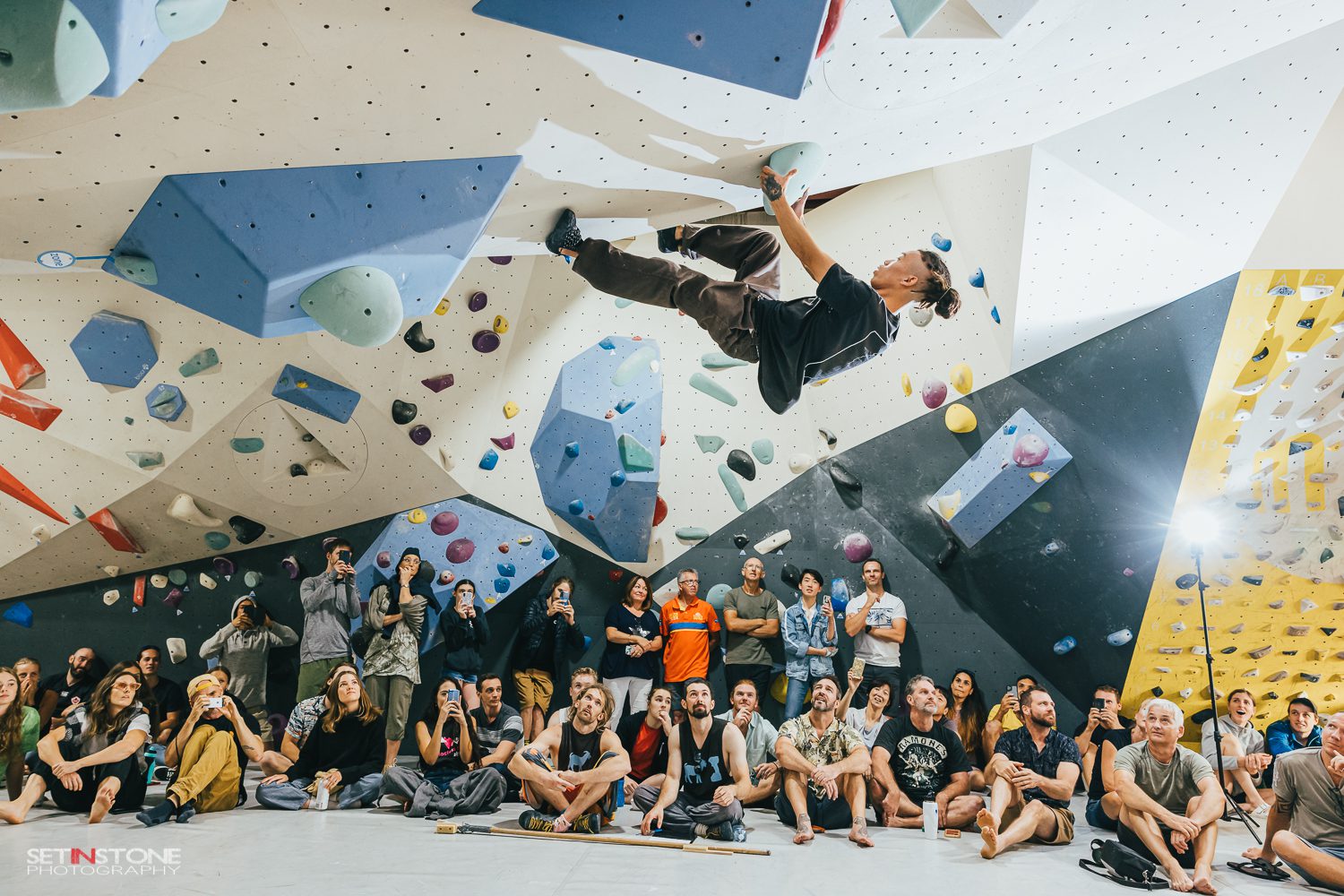 Satoshi Ogawa – Making it look too easy
The finals kicked off with a set amount of spectators tickets available to ensure competitors had room to land on the mats safely.  The climbing level was astonishing to witness as the athletes battled it out for the win. Satoshi Ogawa took out the open mens category with high energy dynamic climbing wowing the spectators. All the athletes on the night really showed whats capable in terms of their unique styles and approach to climbing and problem-solving.
Big thanks to Alpine Indoor Climbing and sponsors for hosting this event for 2021.
Open Womens:
Clea Hall

Atako Nakamura

Danielle Boa
Open Mens:
Satoshi Ogawa

Ruoran Mei

Alex Evans
Junior Womens:
Clea Hall

Atako Nakamura

Tihana Picot
Junior Mens:
Malo Gilly-Eydoux

Tarquin Fennell

Finn Bandiko
Masters Mens:
Brad Fennell

Rob Saunders

Vincent Gilly