BLACK SAPOTE CHOCOLATE MOUSSE, MATCHA CHIA PUDDING, FRESH BERRIES AND YOUNG COCONUT 4 servings
WORDS: PHOTOGRAPHY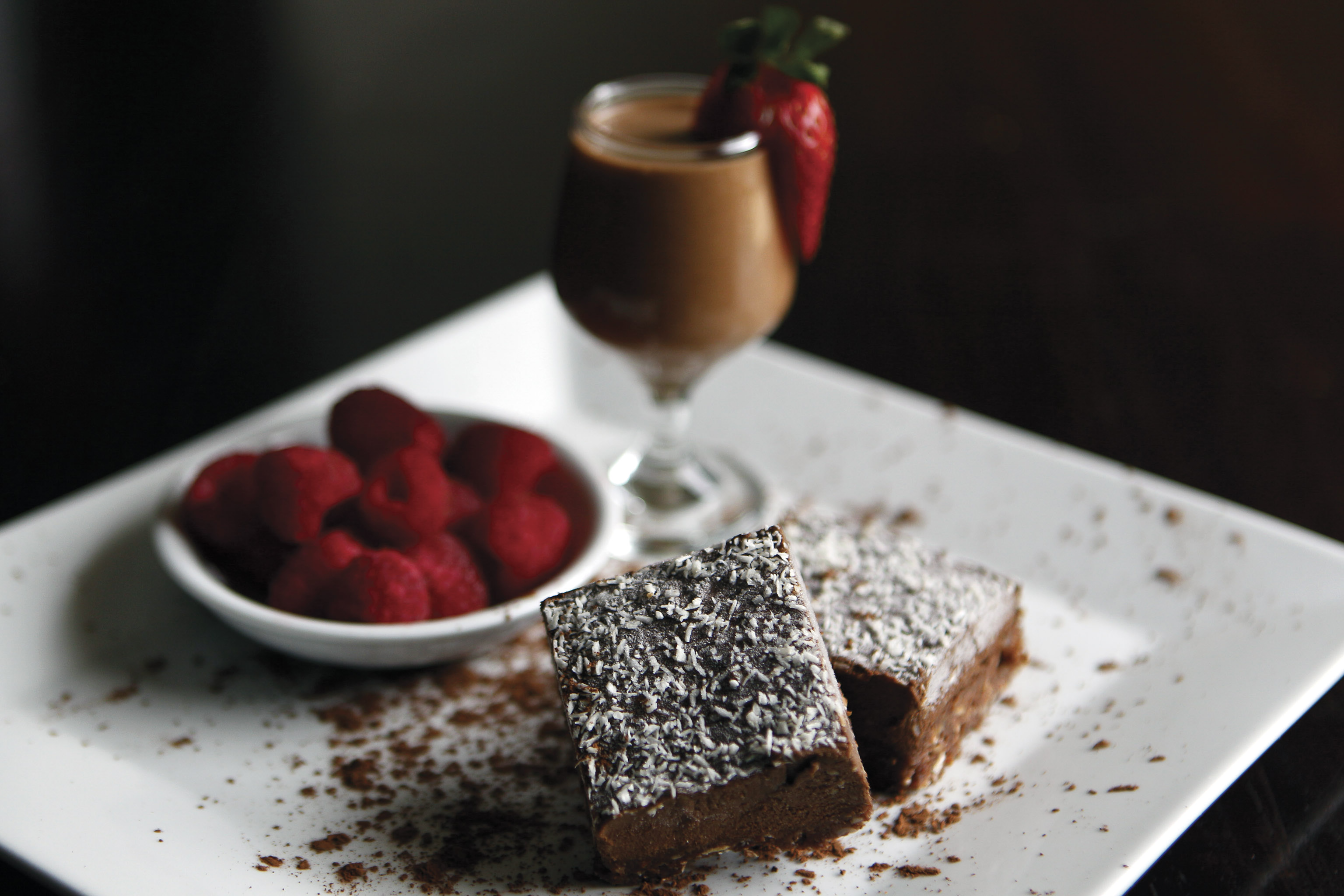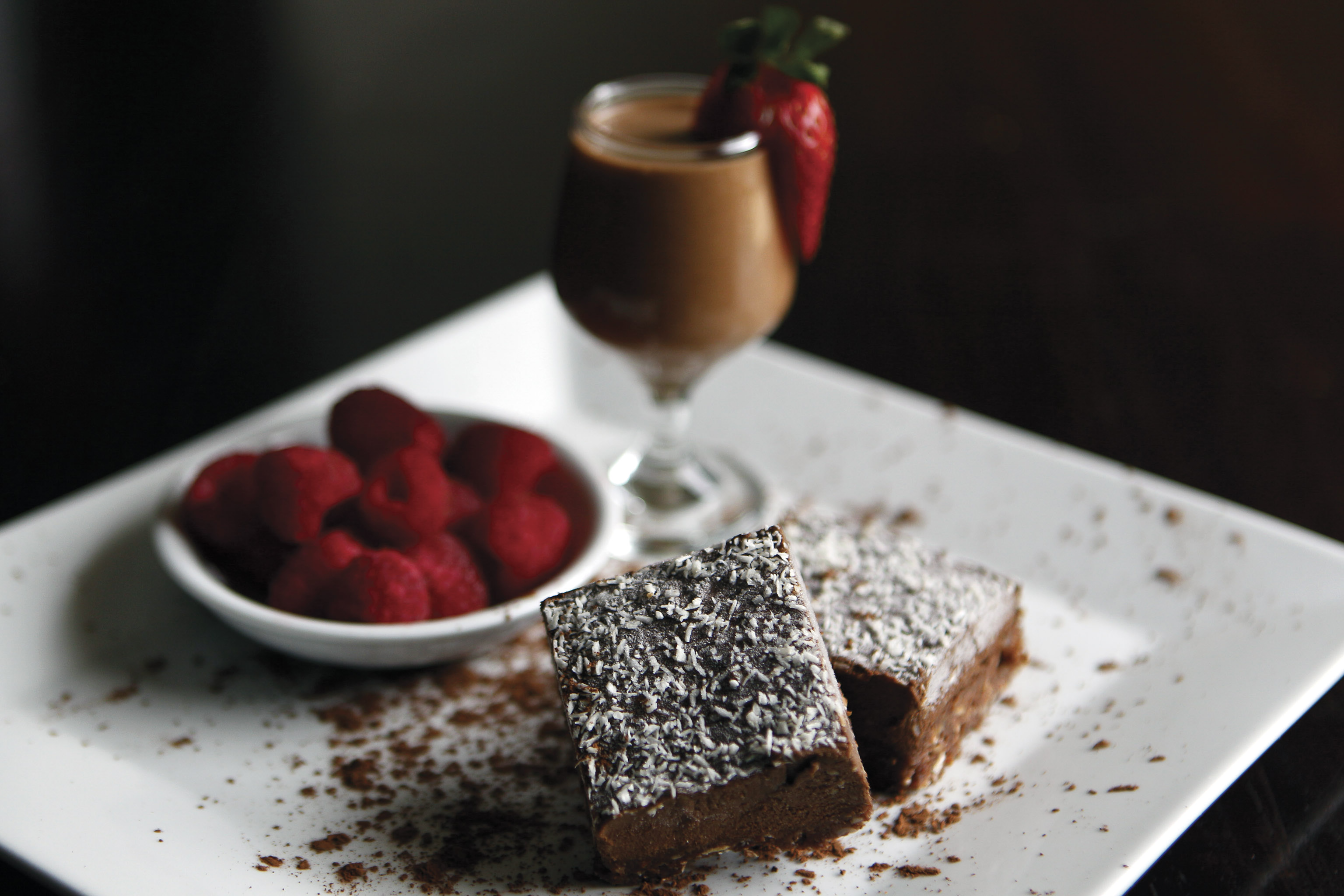 Matcha chia pudding
1 1/4 cups almond milk (room temperature)
1 tsp extra virgin coconut oil, melted
1 ½ tsp matcha green tea powder
4 Tbsp chia seeds
1/8 tsp peppermint extract
1 Tbsp agave or maple syrup
pinch of pink sea salt
Add the almond milk and matcha to a blender, blend until the matcha has dissolved.
With the blender on its lowest setting, pour in the melted coconut oil, chia seeds, sweetener, peppermint and pinch of salt. Allow the mixture to blend for a minute.
Pour chia mixture into two serving glasses or one large container. Place in the fridge and stir the mixture ever 15 minutes for the first hour to disperse the chia seeds.
Chill for at least 1 hour before adding the sapote mix.
Black Sapote chocolate mousse
75ml almond milk
120ml coconut cream- whipped
4g stevia
2 egg yolks
80g 70% callebeut chocolate, melted
3 whipped egg whites
300g sapote puree
half sheet gelatine
Method
Melt chocolate over a low heat in a water bath, set aside.
Soften gelatine in iced water- just enough water to cover sheet.
Warm almond milk and coconut cream in a med saucepan.
In a bowl, whisk yolk and stevia until fluffy.
Pour warm almond and coconut milk mix over egg mix. Combine and return to saucepan. Do not boil as egg will curdle. Cook at a med heat stirring constantly until mixture thickens and coats the back of a spoon or resembles an anglaise. Remove from the heat and add dissolved gelatine sheet (remove from water) to egg mix. Combine.
Strain egg mix through a fine sieve and fold through melted chocolate.
Then fold through sapote puree. Allow to cool.
Pour desired quantity of mousse over chia mix and refrigerate. The longer it is chilled the firmer the pudding.
Garnish with your choice of fresh berries, soaked super berries and young coconut. Lasts for 4 days in the fridge.