Behind the Gold Coast glam – GCFP
WORDS: Jillian Goh PHOTOGRAPHY Angie Hickey & Brian Usher
Behind the pomp and glam of the recent Gold Coast Fashion Week (GCFW) is the Gold Coast Fashion Project. At the helm of their team is Simone Hickey, the CEO who oversaw the entire event.
So how did the Project come about?
Simone said: "It started from a group of four models – we felt that there weren't enough opportunities on the Gold Coast for creatives."
"We wanted to create more opportunities for all creatives – not just models, but also designers, hair and makeup."
Since then, GCFW has expanded from a local event to an internationally recognized one. This year's event heralded several international designers from countries like Korea and Canada – advancing the AGold Coast's status in the fashion world.
"We'd like it to be more of an international event that attracts people to not only come to the fashion shows… but also to experience the Gold Coast lifestyle," Simone continued.
But despite its new global reach, the GCFW still had plenty of local designer brands, such as Yawayi, Mode Voyage, and Wildest Sparrow.
Simone spoke about the Gold Coast's unique fashion. "People want regional garments and stylish garments. The fabrics need to be very well-selected because of how warm it is."
One of the brands – Mode Voyage, by designer Carla Dorge – encapsulates this Gold Coast-esque style perfectly, with its flowy, light pieces.
"My favourite thing about Dorge is that she has limited collections. Her latest collection was just thirty pieces – so you're going to end up with a very individual piece," Simone said.
"They're very unique. And also, the colours, designs, the fabrics are all hand-selected."
Another distinctive trait of the brand is its convenience.
"The really interesting thing with Mode is the whole idea about when travel used to be glamorous," she continued.
"A lot of the fabrics – they don't need ironing; the fabrics travel really well."
Ms Dorge herself also describes Mode Voyage's unique way of bringing more inclusivity to the women's clothing market.
"We cater for sizes 8 through 20. But we cater in a nice way that they still look gorgeous – yeah, I mean just because you're bigger doesn't mean you can't look nice," she said.
"My main focus is actually body, so I call myself a body shape specialist because every pattern (of the brand's clothing) has a body shape in mind; apple, pear, slender, straighter."
Each customer's experience is specially tailored at the store, with Ms Dorge giving them items specific to their body shapes.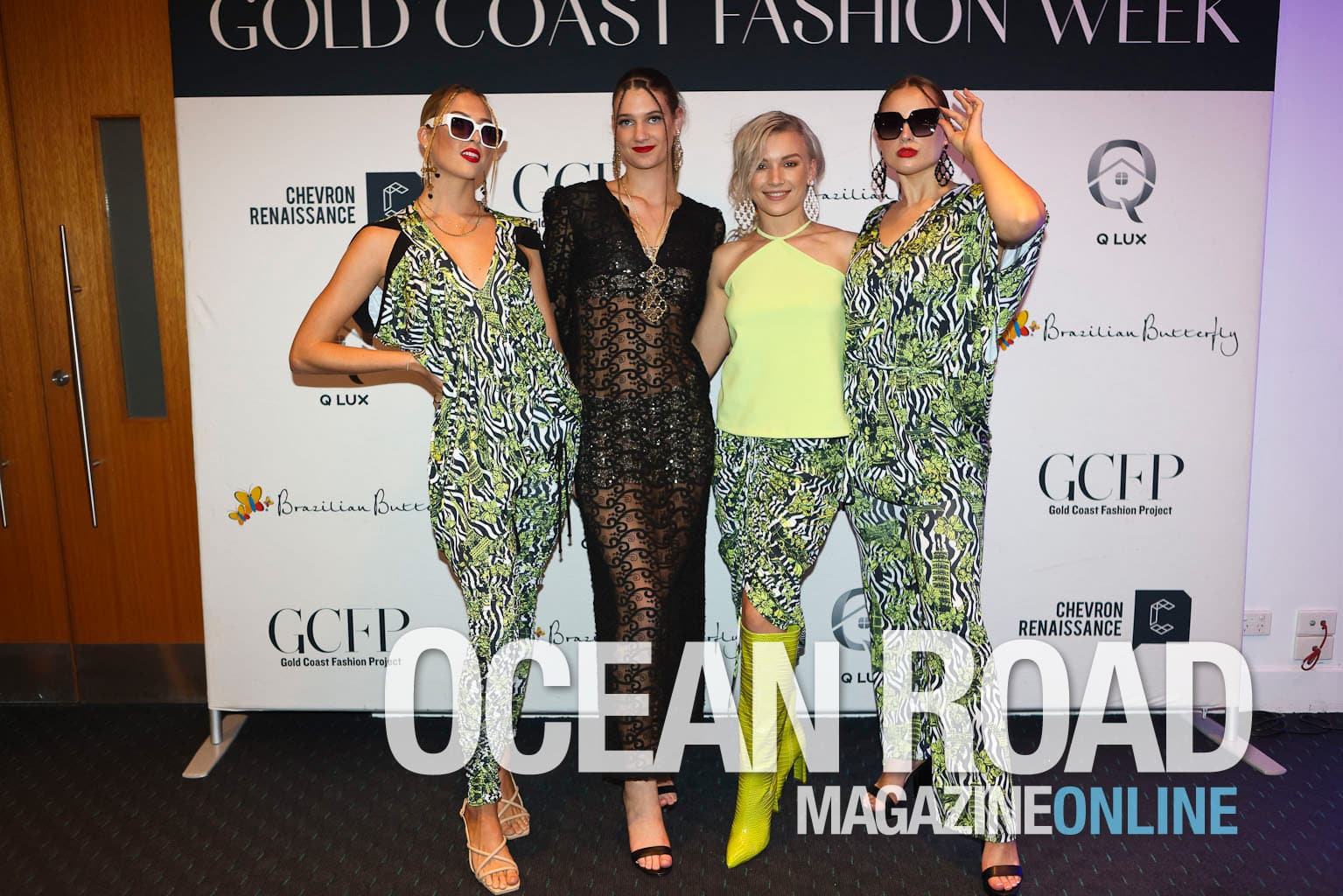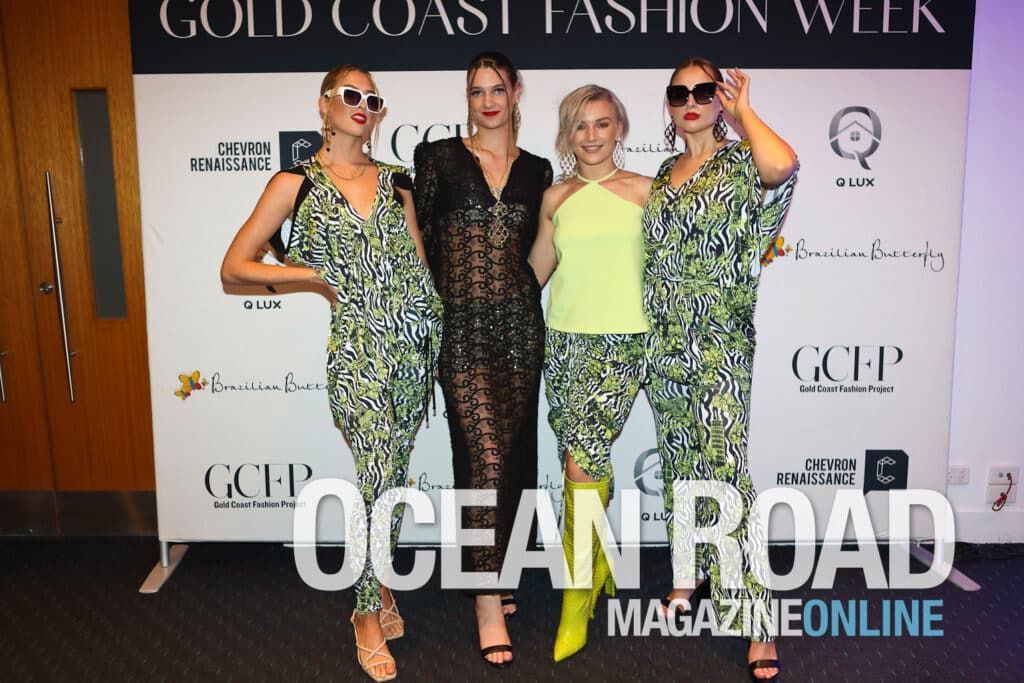 "You see, through that, there's nothing in the fitting room that won't look good," Ms Dorge said.
Another local brand is Yawayi, started by a father-daughter duo of Aboriginal descent.
"We decided to launch Yawayi to just have more indigenous language in the fashion industry – so Yawayi means 'hello' in Dhanggati," said Angie Hickey, who runs the brand alongside her father.
Their brand is inspired by the local scenery, such as the ocean, as well as current trends like casual streetwear.
This is the first year Yawayi's appeared at Gold Coast Fashion Week.
"It was our first time and it was just really amazing to see people's reactions to the clothing, like it was just such a good way of expressing fashion," Ms Hickey said.
"It's very upcoming – there were a lot of new designers that are upcoming and it's an exciting time to see the new. It's a very fresh place to be."
Simone sees GCFW going further in the next few years.
"We'd like to see it as an international event, you know, equivalent to perhaps Miami Fashion Week or Sydney or Melbourne Fashion Week," she said.
Ms Dorge shared similar sentiments.
"Gold Coast Fashion Week could be as big as Sydney's, if it had the backing and the money that could be spent on it – I really do."
Simone said: "This is the fashion week that we deserve."