Badalotti's Inspiring $3.1B Vision For Southport
WORDS: Oean Road Magazine PHOTOGRAPHY Supplied
The veteran Gold Coast property developer, Roberto Badalotti, shows no signs of slowing down as he prepares to embark on the second stage of his ambitious $3.1 billion Imperial Square project that is reshaping the city's Southport CBD.
The industry heavyweight has developed more than 3,000 residential properties on the Gold Coast in a successful 30-year business career he has forged since arriving from Italy.
Along with his two, sons Fabrizio and Lorenzo, the Badalotti family is a formidable team in the property industry.
Roberto Badalotti heads Azzura Investments, the development company behind Wyndham Hotel, Mantra Wings Resort and Azzura Greens Resort on the Gold Coast.
Fabrizio independently runs Platform Construction, while Lorenzo independently is the principal of Raine and Horne Elite with a project marketing arm.
Azzura Investments has projects underway literally from coast to coast, including South Hedland, where Mr Badalotti is developing 600 apartments in the bustling WA port city that handles billions of dollars in mining exports annually. Last year, the company sold one of its flagship commercial projects, the Mercato on Byron Bay, a shopping centre, for $120 million after owning the site for over 18 years.
On the Gold Coast, the Badalotti name is dominating the Southport market as Azzura progresses its largest project to date, Imperial Square.
"It will be the new gateway to Southport, a city within a city that will offer all the services a resident could need at their doorstep," says Mr Badalotti.
The sold-out $155 million first stage, Regal Residences, boasts a stunning collection of 225 luxury apartments across 18 levels, including two spectacular penthouses.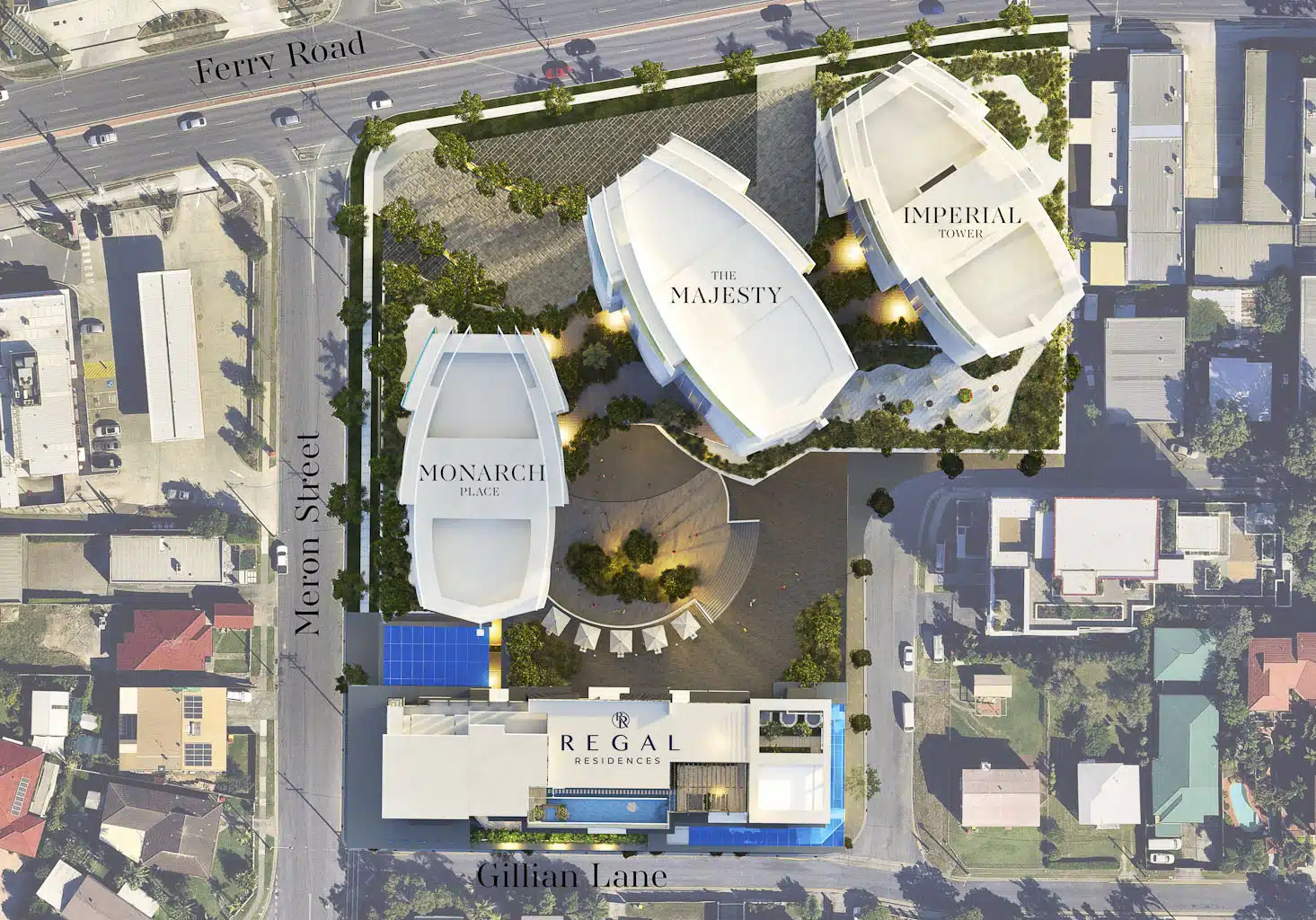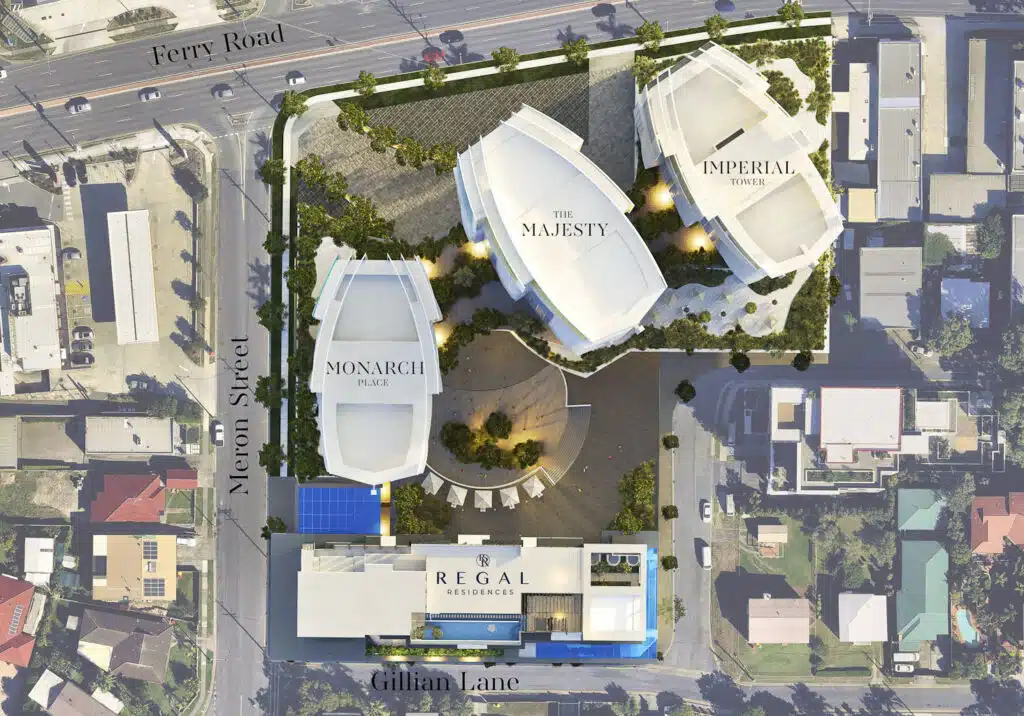 "We are already building stage one, with stage two currently accepting expressions of interest for the over 65's seeking an affluent lifestyle."
The second stage, Monarch Place, will rise 40 storeys to create a unique combination of 223 premium apartments, with 140 of them designated for exclusive vertical luxury apartments for over-65s.
"Monarch Place will bring a retail and commercial centre of 10,500sqm to the site, servicing of which will be a unique project in its own right," says Mr Badalotti.
"The super luxurious Azzura Luxury Living comprises 20 levels of world-class apartments rising above lavish communal facilities, 6m high ceilings to the 3,300sqm of facilities for residents including a grand ballroom, music room, gym, cinema, restaurants, bar, arts and crafts, games and entertainment, library, golf simulator, treatment and massages facilities, spa, steam room and two heated pools.
"We have ensured that Imperial Square will create the most liveable spaces available on the Gold Coast with every conceivable amenity included."
Future stages will include the 68-level Imperial Tower and the 108-level masterpiece known as The Majesty, the 108-level jewel in the crown of the four-stage master plan that will become Australia's tallest residential tower.
The Majesty will cap off Azzura's plans to deliver around 1,800 dwellings and 40,000 sqm of commercial and retail space on the site – a property held by Mr Badalotti for 20 years. Prior to Southport CBD becoming a Priority Development Area (PDA), he had envisaged a major neighbourhood shopping centre for the site.
"When the PDA was introduced, it really stimulated my imagination," says Mr Badalotti.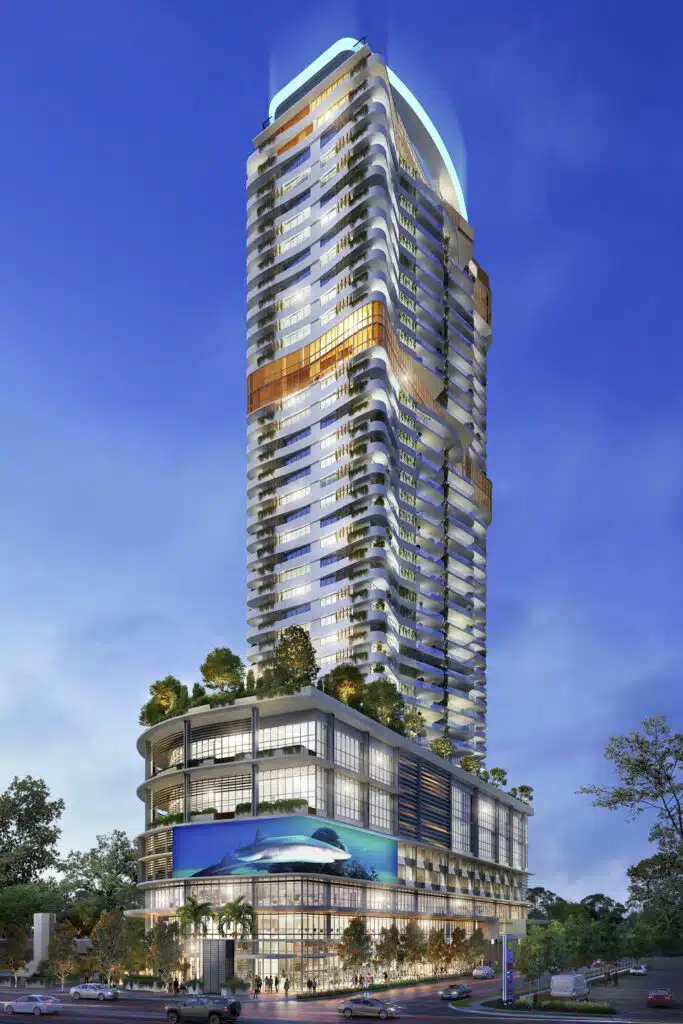 Azzura Investments has designed Imperial Square to be a self-sufficient community.
"We envisage residents could do away with their cars as they will have access to a major new shopping centre at ground level and if they need a doctor, we'll have a whole floor of specialists available to them.
"We'll also have a tavern, one of the largest on the Gold Coast at over 3000 sqm. It will have a pool and cabanas, creating a space with a Mediterranean theme. Imperial Square is a lifestyle precinct that will grow with every stage."
Mr Badalotti says demand for lifestyle living on the Gold Coast has never been stronger, with downsizers leading the way and many now targeting Southport.
"Since COVID, the spotlight has shone on the Gold Coast as a desirable place to live. People are seeing the city through different eyes now.
"Southport the CBD of the Gold Coast has come into its own and the demand we've experienced for our first stage and the second stage, which we haven't released yet, is a sign of what is to come.
"People are eyeing quality and value and that's what we are able to give our buyers. Southport may not be on the beach, but our apartments offer fantastic ocean, skyline and canal views that are more affordable for many buyers.
"Imperial Square is the Barangaroo of the Gold Coast and one of the largest mixed-use developments underway in Australia."
It's a project that Mr Badalotti says he and his family are committed to delivering.
"The Gold Coast is a city on the move and over the next 10 to 20 years, there's only one way we can accommodate more people on the Gold Coast and that is to go up. We're ready to take Southport and the Gold Coast to the next level."