WORDS: PHOTOGRAPHY
ORM'S BEST BEAUTY BUYS FOR THE AUTUMN SEASON: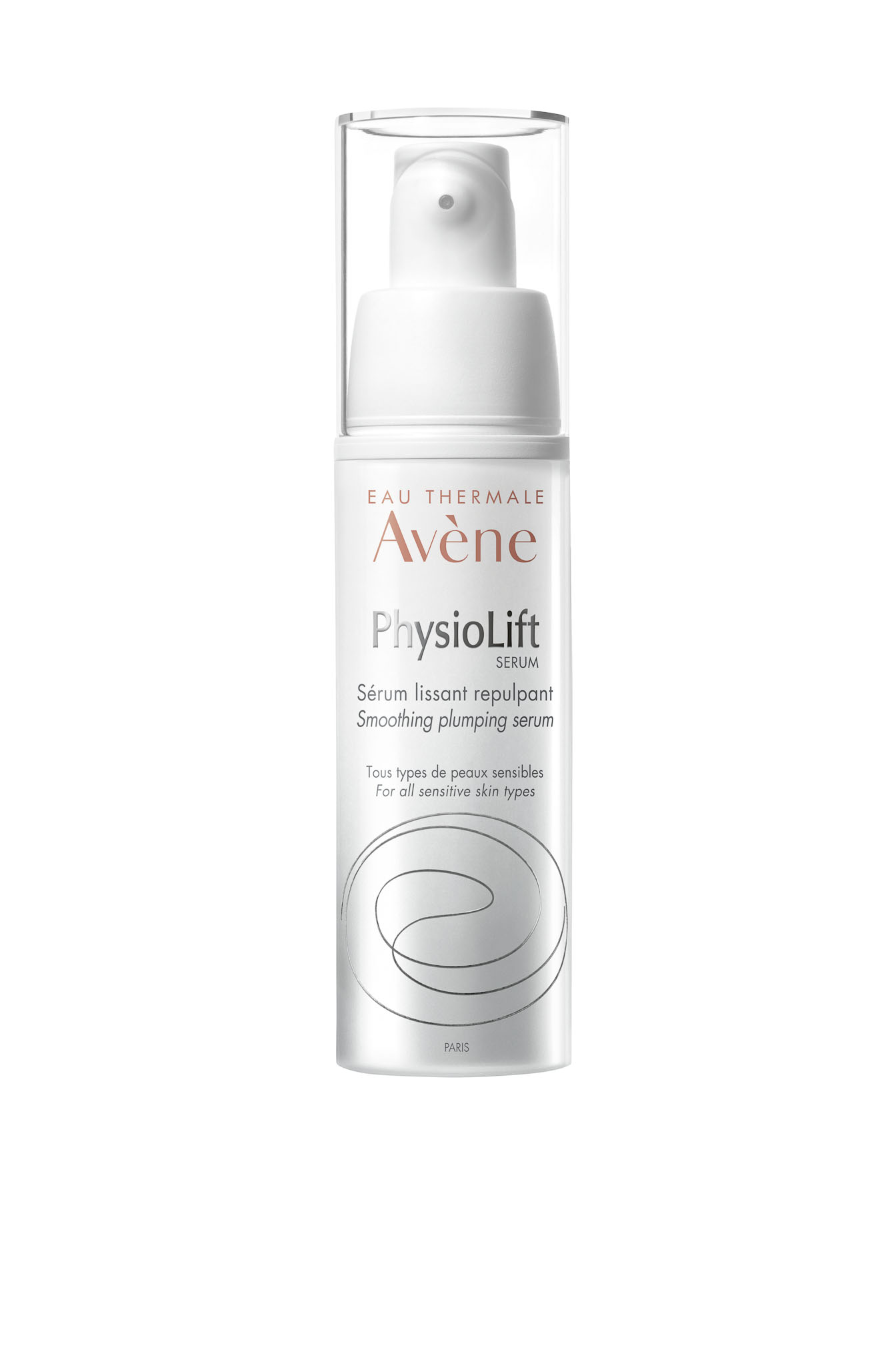 Smoothing Plumbing Serum (NEW)
This serum is designed to instantly correct the appearance of pronounced wrinkles, deep furrows and loss of firmness and luminosity in ageing. Good for sensitive skin both below and above the skin's surface. Available from leading pharmacies nationwide from April 16th, 2018.
PhysioLift Smoothing Plumping Serum ($69.95. 30ml).
www.avene.com.au
Energizing Body Wash
A'kin body washes combine revitalising essential oils with carefully selected botanical non-drying cleansers to refresh your mind while gently yet effectively cleansing your body for healthy fresh skin. RRP $24.95 www.akin.com.au
100% Active 100% Natural (LOVING)
Biologi, is the first unaltered, 100% active and organic pure plant skin food. Manufactured in Byron Bay, Biologi is certified organic, wild harvested, sustainable and traceable from plant to bottle. This brand challenges your current skincare ritual. It contains nothing but plant phytactives to heal and nourish your skin. So clean you could almost eat it!
Try: Rejuvenation Eye Serum 15ml $79.95, Luminosity Face Serum 30ml $97.95 Hydration Body Serum 50ml $64.94 www.biologi.com.au
LIP SAVER
Keep your lips protected this season. Available at leading pharmacies nationally.
Blistex Ultra Lip Balm 50+
RRP $3.95
Polish Perfect! Loving LOCAL
Coastal by house of Gruzlewski is a Water based nail polish. No harsh chemical smell, non-toxic, eco, vegan, no animal testing. Peels off so no need for toxic or chemical nail polish removers. Doesn't strip the natural nail. Locally owned and made. Each nail polish has been hand poured and is inspired and named after coastal beaches of Australia. RRP $19.95.
www.houseofgruzlewski.com
POWER OXYGEN
Deeply revitalising, repairing and regenerative, the SKEYNDOR POWER OXYGEN City Pollution Block Cream + O2 has an active formula providing the skin with the oxygen it needs to function correctly and shield it from harmful pollutants. At the same time, it offers immediate brightening, hydrating and age-defying benefits.
RRP $99 for 50ml.
www.skeyndoraustralia.com.au

AFRICAN SHEA BUTTER
Deluxe Shea Butter sources its A-grade 'nkuto butter' directly from female co-operatives that operate within the Kumbungo district of Ghana West Africa. With many healing properties this deluxe Shea Butter can be used for treatment of dry skin, Psoriasis and eczema, stretch marks and wrinkles. Try Deluxe Shea Butter RRP $14.95 100g.
WWW.DELUXESHEABUTTER.COM
POWERFULLY SOOTHING (TWO PRODUCT IMAGES)
This ultra calming duo is perfect for sensitive skin. Helping relieve redness, irritation and dehydrated skin. Both products combine the best of nature's botanical extracts with innovation from the Dermal Institute to powerfully soothe skin sensitivity. TRY: Dermalogica The Ultracalming Duo Barrier Defense Booster $95 30ml and Calm Water Gel $73 for 50ml.
www.dermalogica.com.au
BEAUTY SLEEP (NEW)- ORM LOVES
Sleep is important for the skin to rejuvenate. Dermalogica's Sound Sleep Cocoon is a revitalising treatment gel-cream that works with the skin's natural overnight repair and recovery process to optimise the skin benefits of the sleep we do get. This delivers glowing skin by morning! With motion-activated essentials oils to soothe senses with aromatherapy and promote deep restful sleep for healthier skin.
Try: Dermalogica Sound Sleep Cocoon
RRP????????????
www.dermalogica.com.au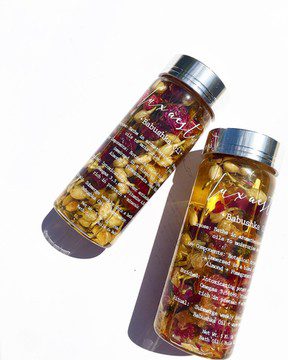 BABUSHKA OIL- Hand made with love
Bathe in aromatherapeutic fragrant oils to moisturise skin and clam the mind. The perfect bath oil for this Autumn season.100% Natural ingredients.
TRY:
LUX AESTIVA OIL RRP $36.
www.luxaestiva.com
LIVE FEARLESSLY
This parfume Exude's unmistakable confidence with notes of energising ginger, bold rose and warm, roasted tonka bean.
Try: Mary Kay – Live Fearlessly Eau de Parfum $62 www.marykay.com.au
WILD AT HEART SCRUB
Boost skin appearance & texture with natures own 'Botox plant' – the hibiscus flower and utilise nature's most effective, yet gentlest exfoliant, natural sugar crystals. Perfect for dry, dehydrated skin. LUX AESTIVA WILD AT HEART SCRUB
RRP $24 www.luxaestiva.com
LUNA PLAY PLUS (ORM LOVES)
A revolutionary facial cleansing brush that leaves your skin flawlessly beautiful. Ladies you will not regret having this in your beauty bag this season! Use for one minute twice a day to reveal brighten and renewed skin texture. A must have! I highly recommend this little beauty! Available at Sephora, David Jones and Myer.
FOREO Luna Play Plus RRP $75.
LUMUNOUS LIPS
This full coverage lipstick utilizes gel microsphere for rich, stay true colour that delivers long lasting wear. Available in 12 on-trend shades these beautiful lipsticks won't leave your lips dry and cracking this season. Mary Kay Gel Semi-Shine Lipstick
RRP $25 www.marykay.com.au
NIGHT CREAM
Reveal youthful-looking skin with retinol. Perfect for anti-aging, reducing the appearance of deep lines and wrinkles. A must have this season. Mary Kay Timewise plus+ Volu-Firm Night Treatment RRP $80 www.marykay.com.au

BODY TONE
This toning lotion will give your skin a body boost. Formulated to redefine body contours, by toning, firming and smoothing your entire shape in just one step.
Mary Kay Timewise Body Targeted-Action Toning Lotion RRP $50 www.marykay.com.au
2 BILLION REASONS WHY! WE LOVE!
According to the environmental protection Agency (EPA), approximately two billion disposable razors enter landfills every year in the USA. Tracey Bailey, founder of Biome Eco Stores is trying to bring attention to this important cause. You can help by trading your plastic razor for a reusable safety razor. Parker safety razors, made from brass with chrome plating, are 100% plastic free and are designed to last a lifetime. The replaceable blades can be recycled at the end of their use. Make a change and reduce the impact on our environment and save money while you do it! Highly recommend: Biome's Parker Razor $????????
www.biome.com.au
SKIN BALM
This luxurious soothing skin balm will save your dry lips, cracked heels, dry elbows and dry brittle nails. The perfect solution for the cooler months. A must have for all your beauty emergencies. Natural and Toxin Free The Great State Soothing Balm Visit: RRP $28 www.thegreatstate.com.au
DEEP CLEANSING MUD MASK (TWO PRODUCT IMAGES)
This detoxifying and healing herbal mask improves the skin by removing impurities while maintaining balance and rapid healing. USPA Deep Cleansing Mud Therapy RRP $50 for 90ml. We also LOVE for the body USPA's Rich Body Butter
RRP$40 The ultimate cream for dry skin types, containing coconut oil which absorbs slowly allowing your skin to stay moist for longer. www.uspa.com.au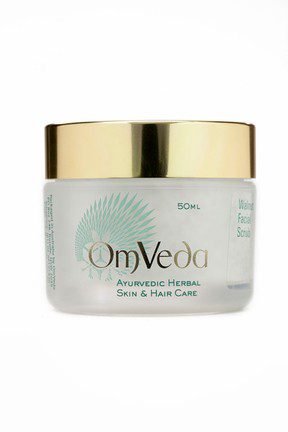 FACIAL WALNUT SCRUB
Normal, dry and mature skins will fall in love with this pure Ayurvedic formulation that gently polishes the skin, so it emerges revitalised, smooth and fresh. Not tested on animals is free from chemicals and nasties OMVEDA Walnut Scrub
RRP $48 for 50ml www.omveda.com.au