Authentic Cantonese Cuisine Arrives At The Gold Coast
WORDS: Steve and Estelle Hunt PHOTOGRAPHY Supplied & Brian Usher
T'ang Court is a Cantonese Gem at The Jewel's Langham Hotel
It's hardly a secret that one of the most spectacular hotels and residences ever built on the Gold Coast has come to life – The Jewel at Broadbeach.
But amidst a labyrinth of bars and restaurants and hallways leading to and from the plush luxury rooms for residents and guests in the Langham-operated hotel, lies the gem inside The Jewel – T'ang Court.
T'ang Court is the only Chinese restaurant in Australia where you can sample Michelin-starred culinary cuisine inspired by our renowned local coastal produce.
There's a broad and luscious Cantonese menu that offers an extraordinarily rich a la carte feast or series of banquets that brings the soul of southern coastal China and Hong Kong to the plates of the Gold Coast.
"Cantonese food is distinguished by subtlety – our chefs trust the flavour of the food so we are very soft in our approach to seasoning and flavouring our food offerings," says – John O'Shea, General Manager, The Langham Gold Coast.
"The sauces we use are subtle and enhance the dining experience, adding to the enriched flavours of the foods that come from the sea and the land."
T'Ang Court offers three set menus and a range of other culinary options including live seafood and chef's specialties.
The Dry Aged Duck set menu features 14-day dry-aged duck, plus a variety of offerings from duck pancakes, duck bun with lychee and raspberry sauce, seafood soups, Canadian scallops, hot spicy black tiger prawns, toothfish and Yangzhou fried rice.
The Chef's Premium includes Australian baby green lip abalone, Cantonese-style BBQ pork, work-fried southern rock lobster, stir-fried Wagyu beef, steamed coral trout, and black truffle fried rice.
The Chef's Classic Set Menu includes steamed chicken and prawn siu mai, deep-fried spring roll stuffed with avocado, prawn and scallop, shredded dry-aged duck soup with tangerine peel, stir-fried pork jowl, and double-boiled pear with snow mushroom in rock sugar and cinnamon syrup.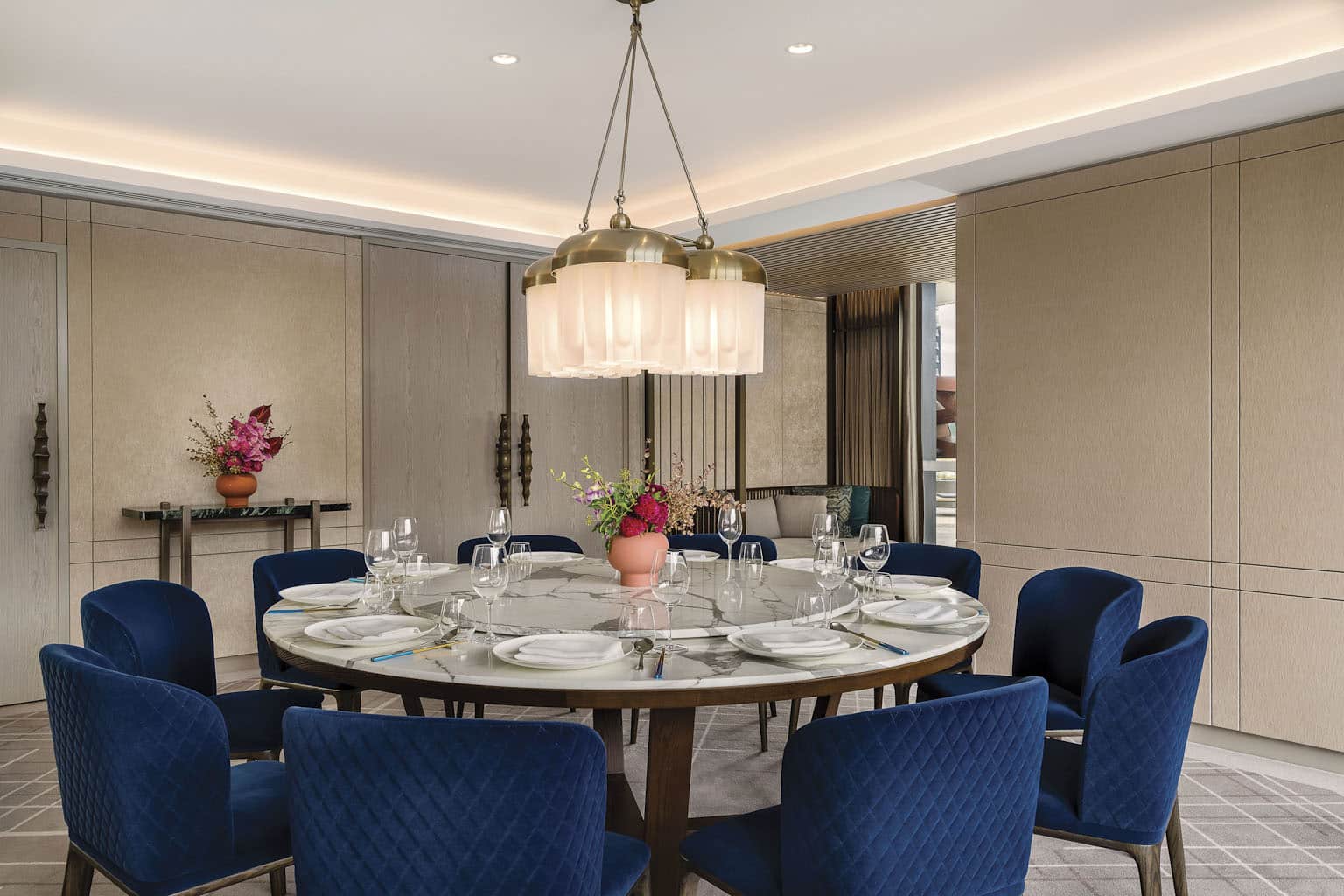 A sommelier's selection wine matching offers wine pairing with each set menu curated by a sommelier matching a different wine with each course to enhance your dining experience and complement the authentic Cantonese cuisine.
Drinks are themed around traditional Chinese culture with cocktails inspired by the five elements of nature – metal, wood, water, fire and earth.
Examples include Wood: The Charred Branch representing the azure dragon; a peated whiskey blend using Talisker 10 Scotch, Jack Daniels, sugar and grapefruit bitters symbolising the dragon's flame.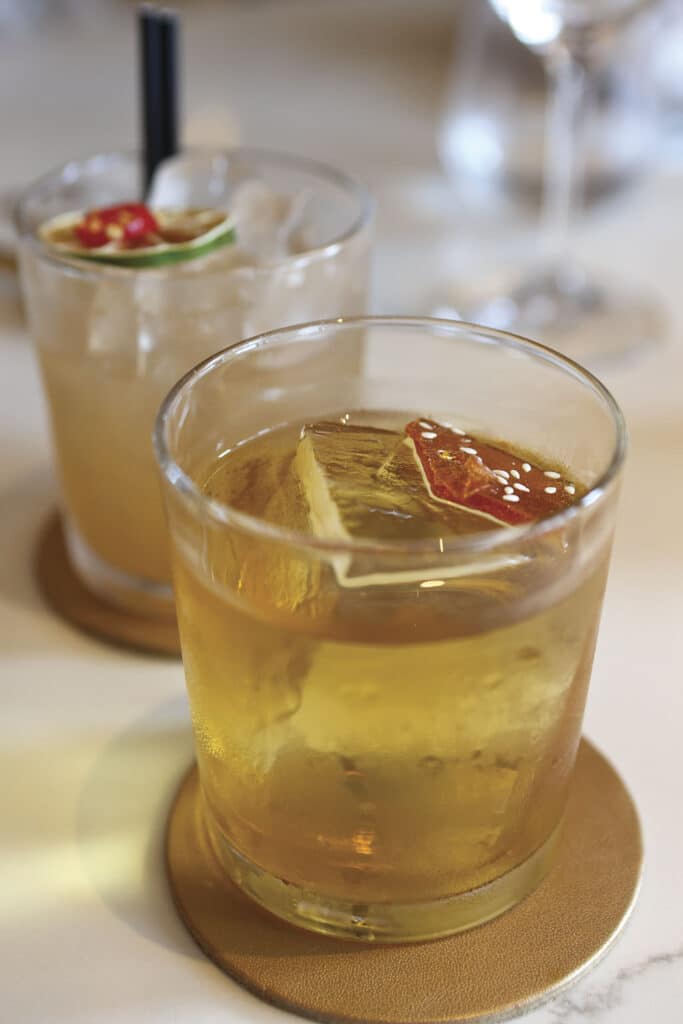 For a softer touch is The Water Lily, the ultimate yin, inducing a state of calm with its smooth texture, sweet lychee notes and a refreshing dash of citrus blended with Tanqueray Gin and Campari.
The live seafood includes a range of coral trout dishes, lobster, mud crab and steamed snow crab.
The dim sum appetizers are next level, and include steamed scallops and prawn dumplings, steamed Morchella mushroom vegetable dumplings, seafood treasury bag with lobster broth and baked char siu barbeque pork puff pastry.
One of the chef's specialties is sauteed pearl meat. Pearl meat is the adductor muscle of the oyster and is a seafood treat with a delicate flavour and tender texture.
Premium seafood T'ang Court serves is braised abalone and sea cucumber, a delicacy that has been a symbol of affluence and luxury, typically reserved for special occasions like weddings, banquets and Chinese New Year. Sea cucumber has been branded a superfood and is used in traditional Chinese medicine.
The ambience of this fine establishment is amplified by silver service and a scintillatingly wide variety wine selection – and if you are struggling to choose from the extensive list you can ask your friendly and knowledgeable sommelier.
The restaurant features a private dining room for special occasions.
T'ang Court has been in Shanghai and Hong Kong for eight years and recently opened in Jakarta. The Gold Coast represents the brand's first entry into Australia.
"We chose the Gold Coast and the Langham as we believe the city has really come of age as a highly sophisticated dining destination and that T'ang Court fits beautifully into this culture," said John O'Shea.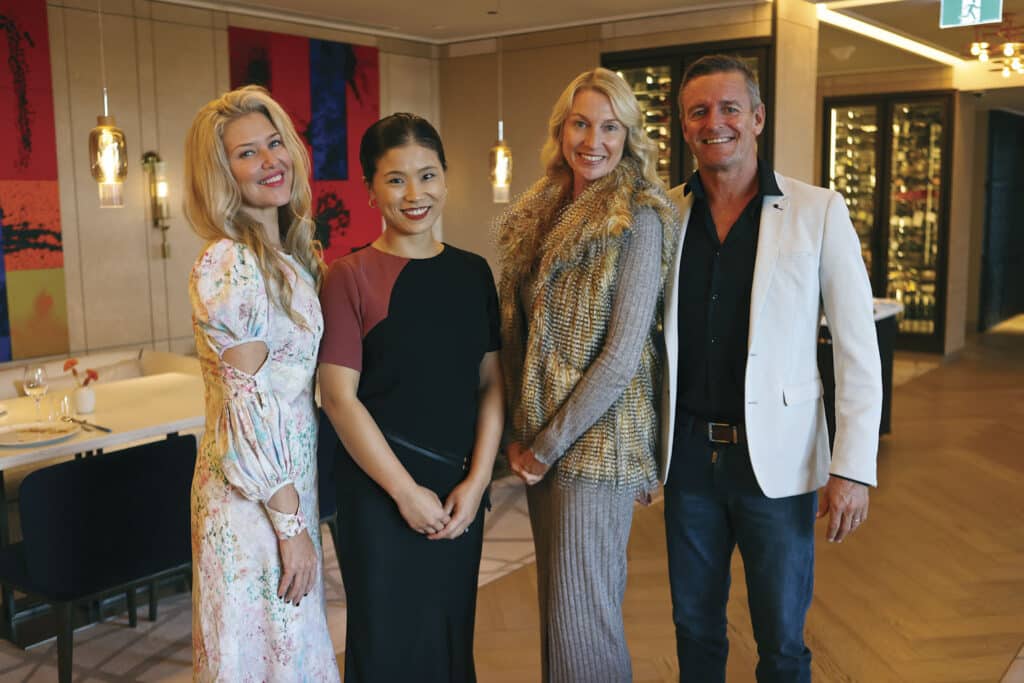 "The Langham brand is synonymous with luxury and sophistication and T'ang Court fits harmoniously with this philosophy.
"We are delighted to be able to bring the flavours of southern China to the locals and visitors to the God Coast."