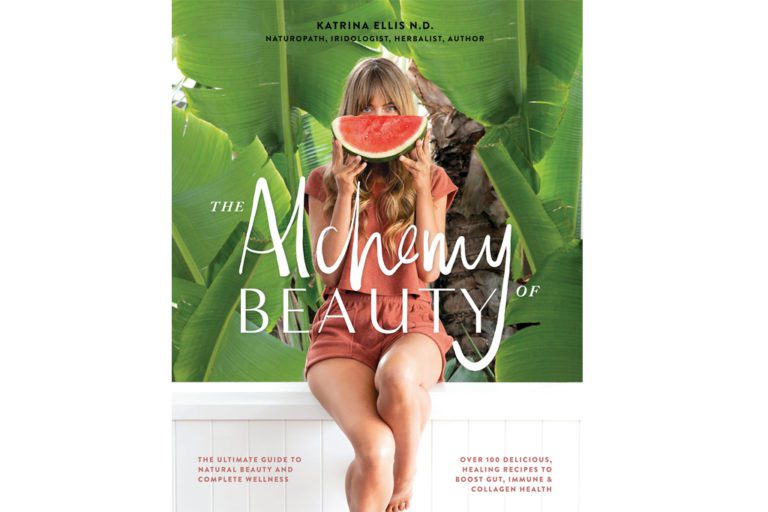 WORDS: Katrina Ellis, N.D. PHOTOGRAPHY Brian Usher - www.usherusher.com
I absolutely love natural beauty treatments and over the years have adopted and refined many of my own beauty rituals which I still love and use today.
As I travelled the world and explored my love for natural medicine, I became aware that many outer beauty rituals only work short-team unless you repair and nourish yourself from the inside with the correct healing foods and the emotions of joy, purpose, compassion, fulfillment and freedom.
This is where authentic beauty resonates from.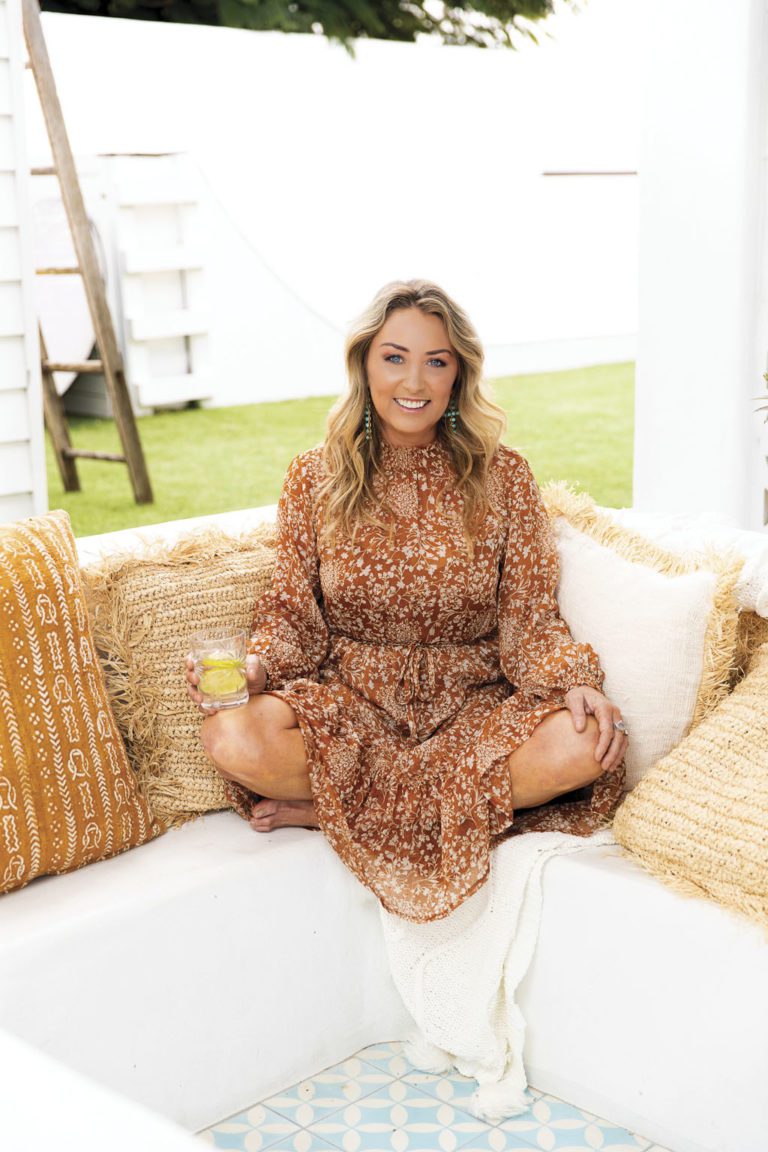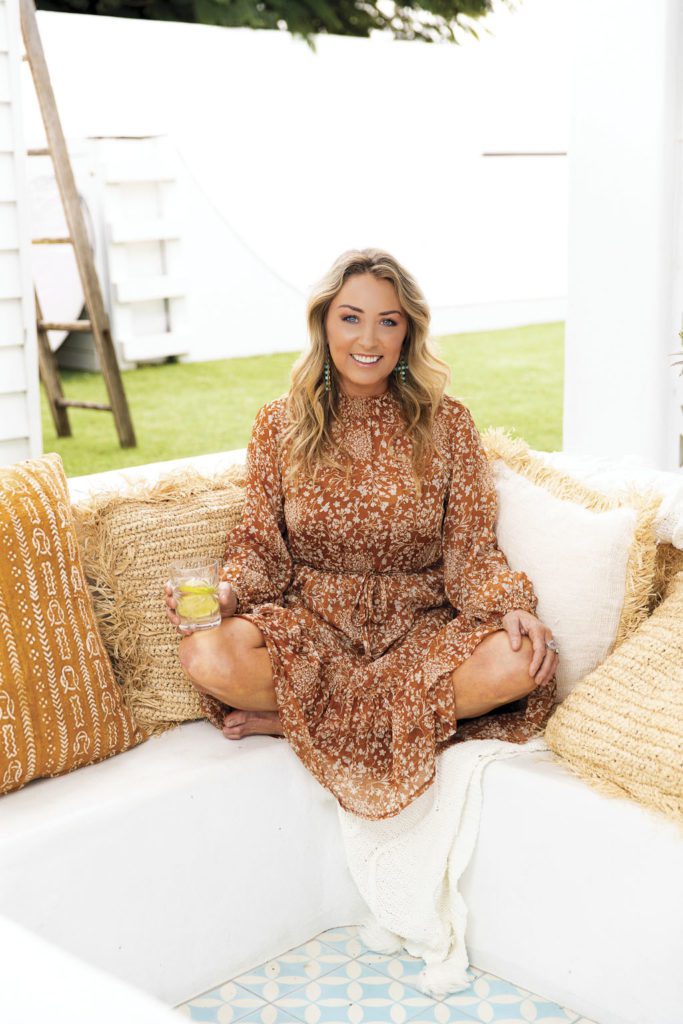 Authentic beauty is easy to attain by performing selfless actions, living your passion in life, eating the right beautifying foods and energising water and charging your cells with nature's superfoods to radiate beauty on the outside.
Foods are important as every food has a different healing vibration and can work not only on renewing elastin, hyaluronic acid and collagen in the skin, but also improving mental health, so we can attain a more beautiful self-image and an appreciation of our own beauty.
When you eat cleanly and all your internal systems are working beautifully, this harmony is reflected in your outer image in the form of radiant, youthful skin, thick, shiny hair, strong nails and sparkling eyes.
The Alchemy of Beauty contains the best natural lifestyle secrets and antioxidant rich recipes to help you stay youthful and vibrant on the inside and glowing with beauty and vitality on the outside. It reveals the key to balanced detoxification, tips to nourish your microbiome, foods to stay alkaline and more than 100 of the most nutritious, delicious and beautifying recipes to help you supercharge your weight loss and collagen turnover, beautify your hair, skin and nails and to enhance your healing potential on every level.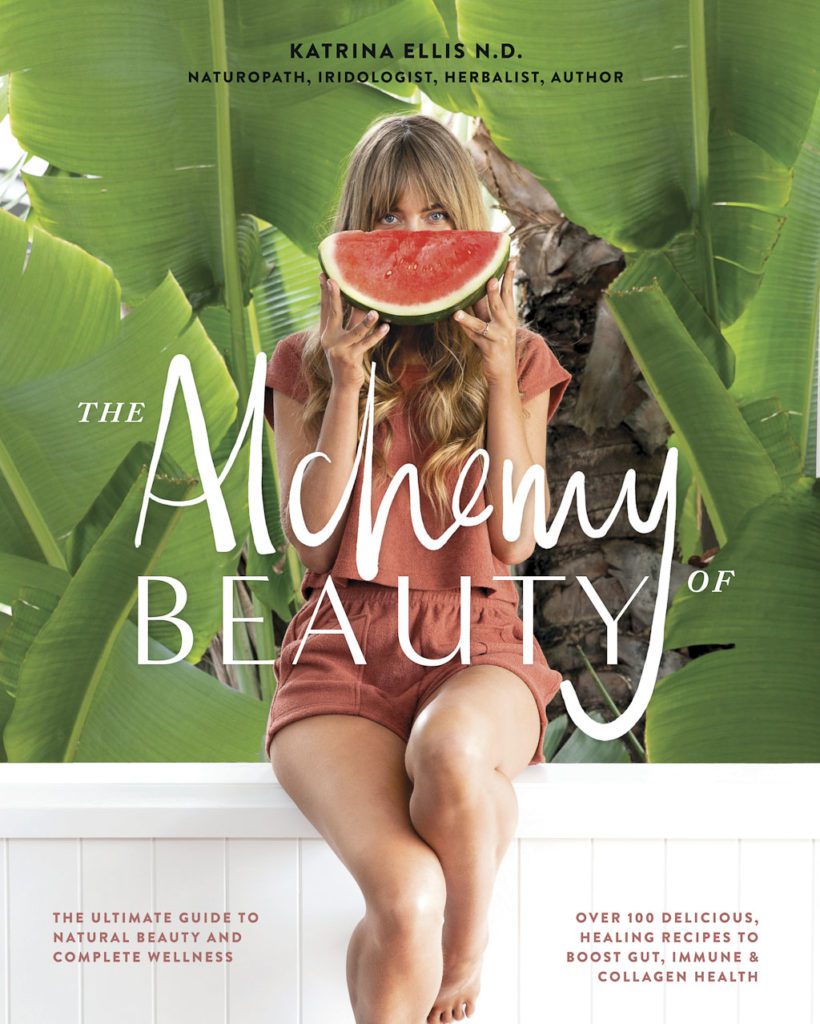 This is the ultimate guide to natural beauty and complete wellness.
To purchase a hard copy ebook, visit www.wholistichouse.co or online sellers including prae store, Amazon, Booktopia and Apple Books.
Katrina is an international naturopath, iridologist, clinical herbalist, lecturer and best-selling author who has dedicated her 25-year career to helping all create better health, happiness and inner contentment with nature's foods, herbs and medicines.
Autumn recipes
AGELESS ANGEL JUICE
MAKES 2 CUPS
INGREDIENTS
½ cup of strawberries
½ cup of blueberries
½ whole beetroot, diced
2cm chunk of fresh turmeric (use ginger if you do not have this)
2 green apples
½ lemon (use a little skin)
A small handful of mint
1-2 cups of alkaline water
METHOD Put beetroot, apple, lemon, mint, turmeric and berries through a cold-pressed juicer. Add alkaline water to dilute the juice.
SUPERFOOD POWERS: These red and blue superfoods are packed with Vitamin A, C, folate, manganese and flavonoids to encourage the removal of dead skin cells and the regeneration of new ones. When you combine the healing properties of berries and turmeric, you have a heaven-sent Ageless Angel Juice.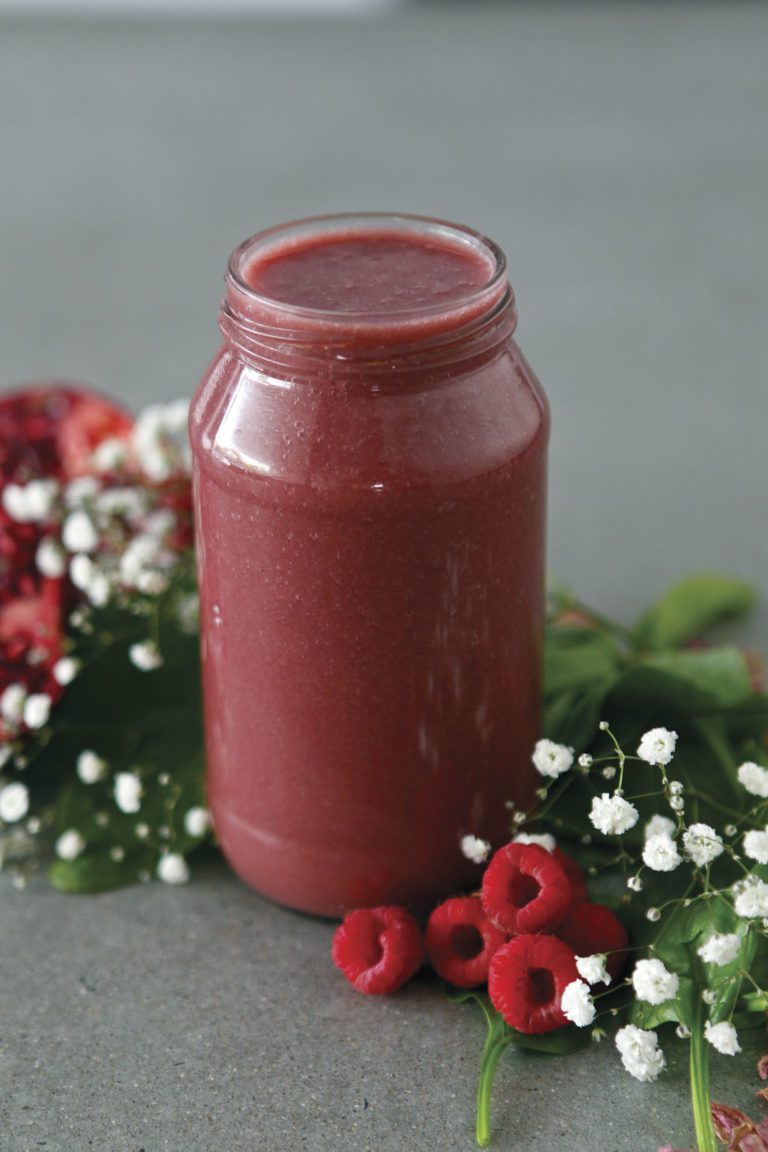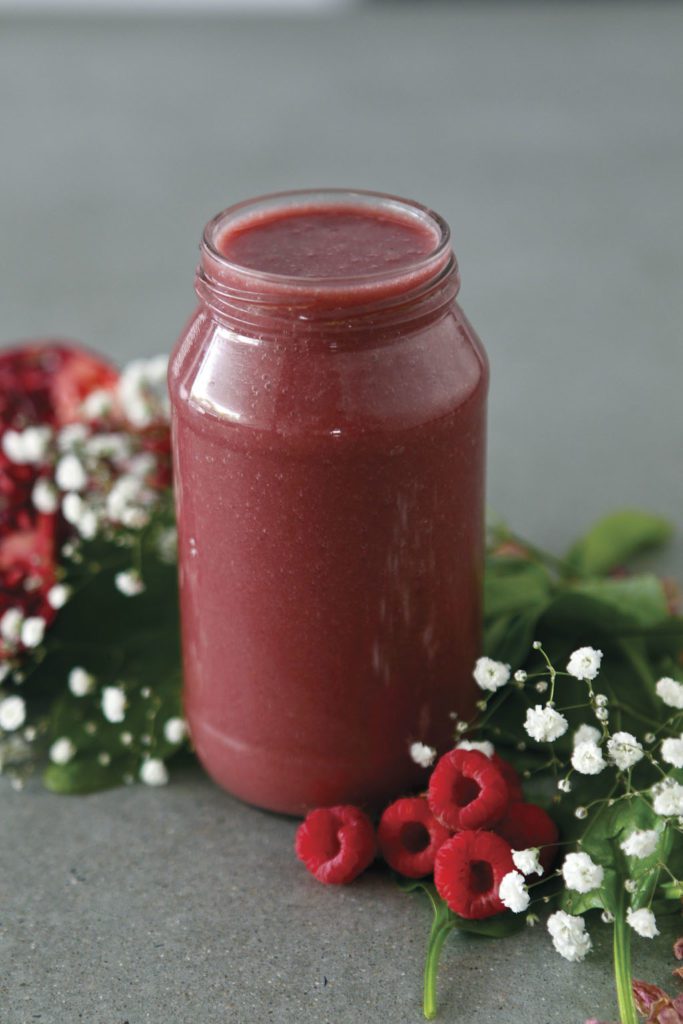 GREEN QUINOA BREKKY SALAD with SAMBAL EGGS
SERVES 2
INGREDIENTS
½ cup of white or red quinoa, rinsed
1 cup of vegetable stock or broth
4 organic eggs
2-3 cups of kale
2-3 cups of silver beet or baby spinach leaves
¼ Lebanese cucumber, diced
8 cherry tomatoes
2 tbsps of pumpkin seeds
DRESSING
4 tbsps of toasted black sesame oil
2 garlic cloves, minced or diced
2 tbsps of tamari or Bragg's amino acid seasoning
1 lemon, juiced
2 tbsps of sambal paste
METHOD
Put quinoa and stock into a saucepan, bring to the boil and then reduce heat to a simmer for around 15 minutes. Most of the liquid should be absorbed. Set aside for 10 minutes.
2.If you are using eggs, boil or poach in another saucepan for a few minutes. Cool under running water and peel.
3.This breakfast salad can be served hot or cold. If you wish to eat this hot, heat the kale and spinach until slightly wilted in a pan with sesame oil, tamari, lemon juice and garlic and roll in the quinoa.
4.Alternatively, prepare salad mix fresh in bowls adding the cherry tomatoes, quinoa and diced cucumber.
5.In a bowl, mix sesame seeds, sambal paste, sesame oil and Celtic salt. Roll halved peeled eggs through this mix and place on salad mix. Serve with extra sauerkraut, lemon juice and sambal sauce.
VEGAN TEMPEH TERIYAKI BOWL
MAKES 2 BOWLS
INGREDIENTS
500g of organic soy or chickpea tempeh
TERIYAKI DRESSING
4 garlic cloves, diced
1 lime juiced
4 tbsps of rice vinegar
2 tbsps of maple or monk fruit syrup or raw honey
⅓ cup of tamari or dark soy
2 tbsps of sesame oil
1 tsp grated ginger or powder
2 tsps of kuzu or Agar Agar
SALAD
3 cups of rocket or purple/green cabbage
1 cup of Romaine lettuce or spinach leaves
1 purple or orange carrot, shredded or grated
1 red capsicum, diced
¼ cup of activated pumpkin seeds
¼ cup of hemp seeds
2 tbsps of fermented vegetables or sauerkraut
METHOD
1.Blend the teriyaki marinade ingredients together in a food processor. Mix kuzu or Agar Agar in a little bit of cold water separately. Then heat marinade ingredients and add the kuzu or Agar Agar to thicken.
2.Place the thinly sliced tempeh into the teriyaki mix to marinate for at least 30 minutes.
3.When ready, quickly cook tempeh in a pan with a little oil on both sides or bake or dehydrate at under 46°C for 2 to 4 hours, if eating raw.
4.Place greens, carrot, capsicum, sauerkraut and seeds in a bowl and add the sliced teriyaki tempeh. Pour the leftover teriyaki sauce over the top. Sprinkle with pumpkin and hemp seeds, torn coriander and extra lime juice.
SUPERFOOD POWERS
Tempeh is one of the healthiest, most beautifying foods on planet earth. It is an incredible source of isoflavones, B vitamins like B12, Vitamin K, protein and antioxidants which help to protect against cancer, improve collagen production and hydrate dry and aged skin.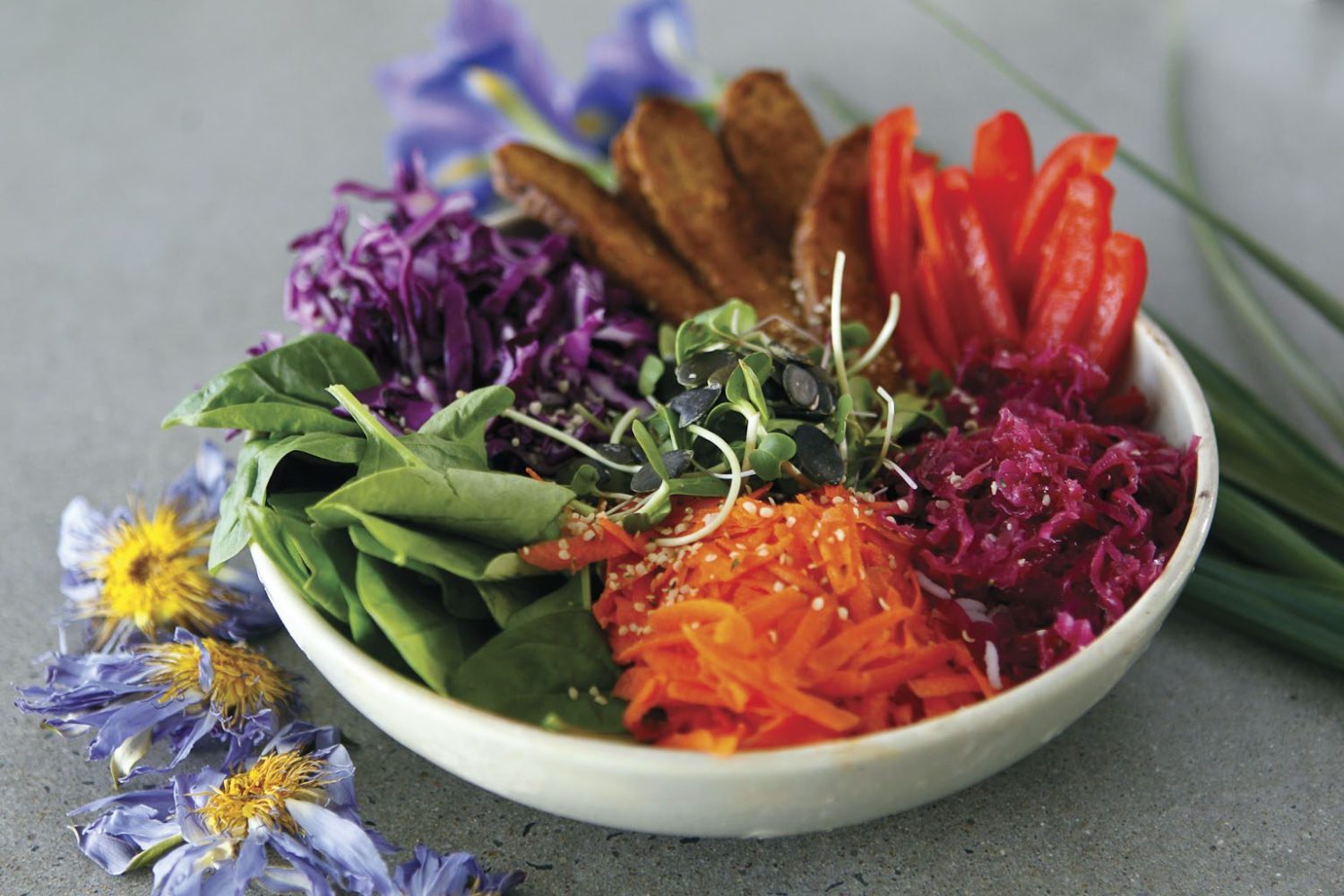 MAUI KALE SALAD WITH A SECRET DRESSING
INGREDIENTS
DRESSING
1 tsp of yellow mustard paste or seeds
4 tbsps of toasted sesame oil
4 tbsps of hemp oil or another omega oil
2 tbsps of Shiro or white miso paste
2 limes, juiced
¼ cup of sesame seeds
3 garlic cloves
A knob of ginger
4 tbsps of brown rice vinegar
1 tbsp of raw honey or maple syrup
A small handful of coriander
SALAD
¼ Purple and white cabbage
A bunch of Kale
A handful of Coriander
2 beetroots or 6 baby beets
¼ cup of activated pumpkin seeds
METHOD
1.Steam the baby beets or chopped beetroot and set aside.
2.Chop up kale and add to chopped purple and white cabbage and torn coriander.
3.Sprinkle the pumpkin seeds through this with the baby beets.
4.Now blend mustard, ginger, garlic, toasted sesame oil, sesame seeds, lime juice, Shiro miso, vinegar, coriander and honey.
5.Add a little more sesame oil or water if needed.
6.Pour this over the salad and mix through well. For an extra treat, mix a little goats' cheese through this salad.
SUPERFOOD POWERS
Hawaii is my favourite place on planet Earth (besides my home country and now Sri Lanka and the Maldives) and it isn't just the beautiful nature or the people, it is their incredible local food. This salad was inspired on one of our visits to Maui. We found a local Hawaiian restaurant and there I tasted one of the best kale salads in the world. I went back every day for the next five days to have this salad. The lovely chef wrote down his dressing for me. I have adapted it slightly but have still kept the original flavours. I hope you love this salad as much as I do!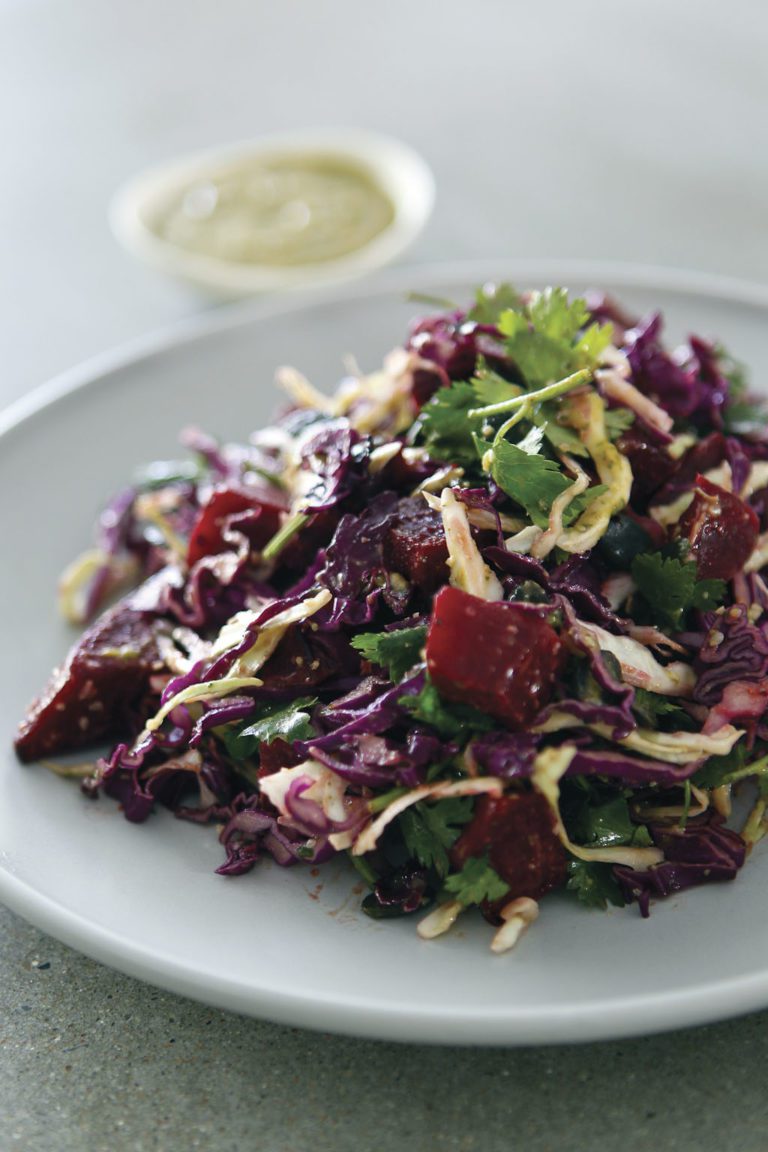 SPICED SRI LANKAN FISH BALLS WITH SAMBAL
SERVES 3 TO 4
INGREDIENTS
400g of snapper, kingfish or another white fish
½ cup of rice or gluten free bread crumbs
3 sweet potatoes
1 tsp of cumin seeds
1 tsp of mustard seeds
1 tbsp of ginger powder
1 tbsp of turmeric powder
½ tsp of black pepper
2 green chillies, chopped
1 tsp of cardamom seeds
1 tsp of cumin
METHOD
1.Cut the snapper or other fish into squares.
2.Cut and steam sweet potato. You can also use parsnip, swede or normal potato.
3.Heat the cardamon and mustard seeds in a pan until they pop and add cold to a food processor or Thermomix with the fish, ginger, cumin, turmeric, chilli and black pepper.
4.Add rice crumbs, flaxseed or almond meal to bind nicely and more spices if you want extra flavour. If you wish you can add a raw egg to bind it, but it doesn't always need this.
5.Quickly pan fry with ghee or another healthy oil. If you want a crunchy outside, roll in quinoa or rice crumbs and then fry.
SUPERFOOD POWERS
This would have to be one of my favourite dishes. When I first visited the Maldives, a beautiful Sri Lankan chef taught me the art of making this traditional dish. These fish balls are so easy to make and are super delicious. The sambal in the condiments section of The Alchemy of Beauty is a perfect accompaniment with these fish balls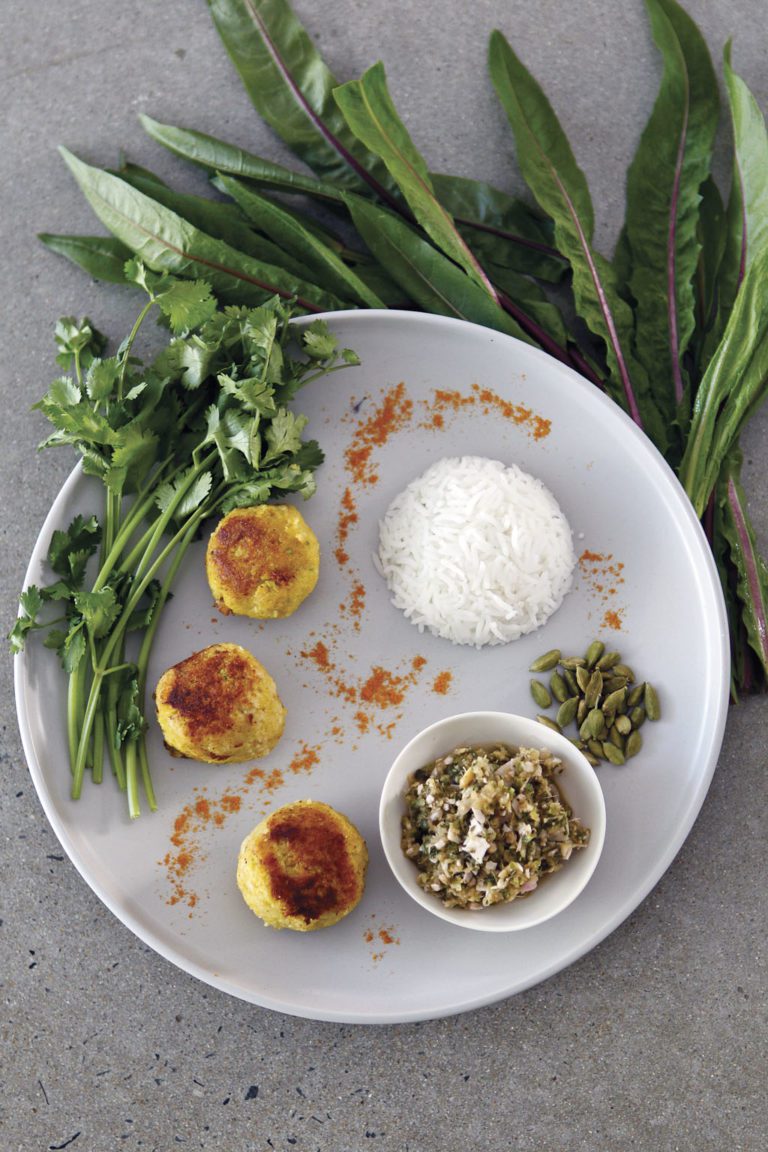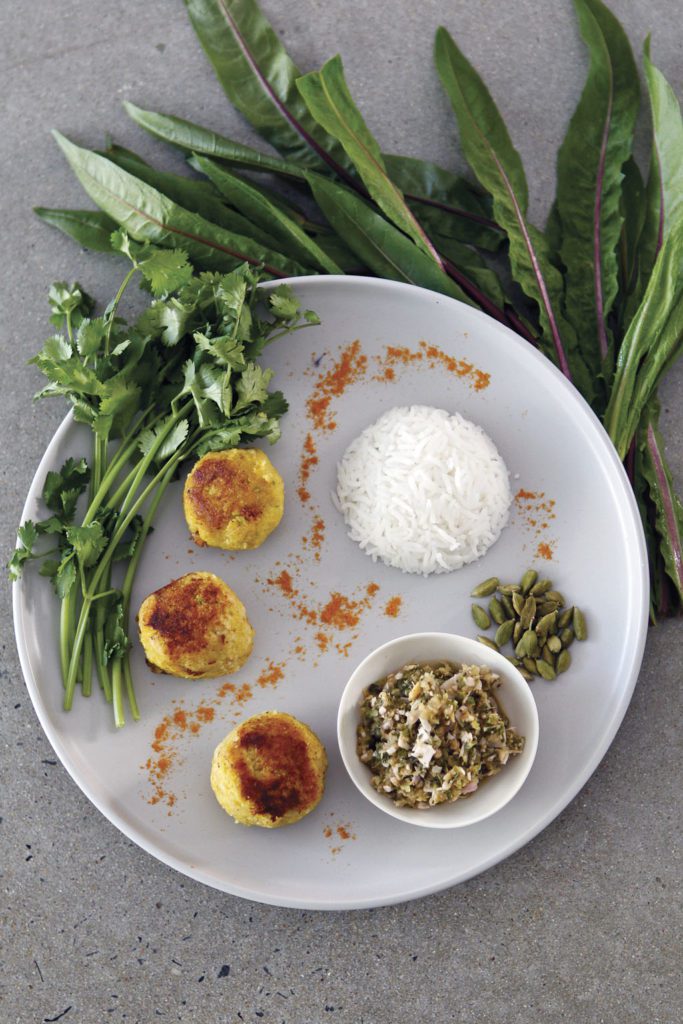 MANGO AND BERRY YOGHURT POPS
MAKES 4 TO 6 POPSICLES
INGREDIENTS
1 large mango
1 cup of blueberries
1 cup of raspberries
1½ cups of Greek, sheep or coconut yoghurt
1 to 2 tbsps of a super berry powder (Acai, Macqui, goji etc.)
METHOD
These are very easy to make and super nutritious. If you do not eat yoghurt, you can use fresh mango juice instead or swap this yoghurt with coconut, sheep's or nut yoghurt.
1.Blend one large mango and mix with ½ cup of yoghurt, and pour into ½ of the bottom of the popsicle mould. Place in the freezer to set.
2.Then blend blueberries with some more yoghurt and a super berry powder and pour in another ⅓'s worth of the mould and set in the freezer.
3.Finally, mix the last bit of yoghurt with raspberries and pour that in. Now you have a beautiful triple-layered berry popsicle.
4.If you do not have time, just blend all of the ingredients together and place into ice-block moulds.
SUPERFOOD POWERS
These beautiful popsicles are packed with cancer-fighting and youth-promoting polyphenol flavonoids. They help to beautify the skin, protect the capillaries and veins against damage, brighten the eyes and improve the health and condition of the hair. Greek yoghurt is full of live bacteria, which improves your digestive health and the beauty of your skin.