A Growing Thirst for Norco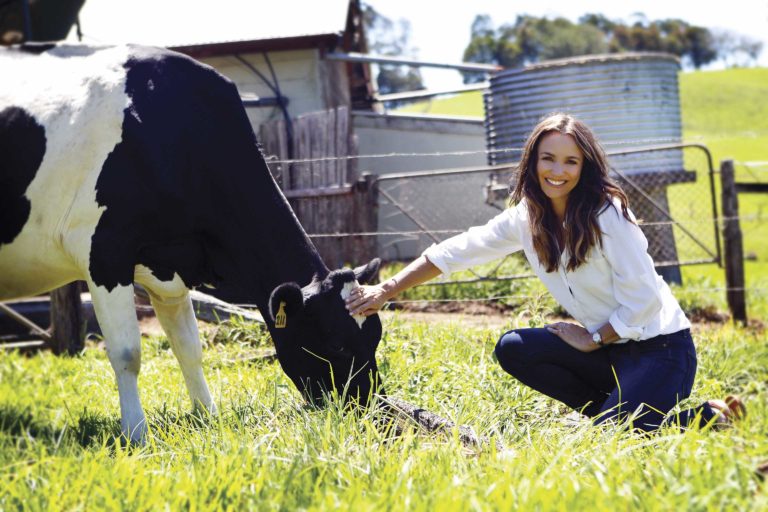 WORDS: PHOTOGRAPHY
When the plight of Australian farmers made national headlines last year, demand for Norco milk soared and it hasn't stopped. Norco is one of the last 100 percent Australian farmer owned dairy co-operatives in Australia and, as ORM found out, has a brand story to be proud of…
Back in 1892, 40 district companies and dairymen gathered to discuss starting a central creamery in Byron Bay.
The concept was simple: a central factory dedicated to the principles of co-operation, equipped with a mechanical separator and refrigeration plant that would give consistency in butter quality, allowing farmers to receive better prices.
And with minds-aligned, Norco began business in 1895. Today, Norco is a 100 per cent Australian farmer owned dairy co-operative, one of the last in the country. The company's run by six elected (non-executive) dairy farmers. Annual milk production is 211 million litres.
"When the consumer understands our story, and understands that we are a 100 per cent farmer owned co-operative, they're drawn to our brand. We're transparent and that builds trust," CEO Brett Kelly tells ORM. "We proudly pay on average and approximately the highest farm gate price in the country – essentially, the more consumers spend with Norco, the more goes back into the pockets of local farmers. Consumers are loyal to that because we are clear about our promise and being a farmer owned co-operative we do not have any external shareholders. After capital reinvestment in the business and an acceptable net profit being achieved all goes back to our members farm gate price.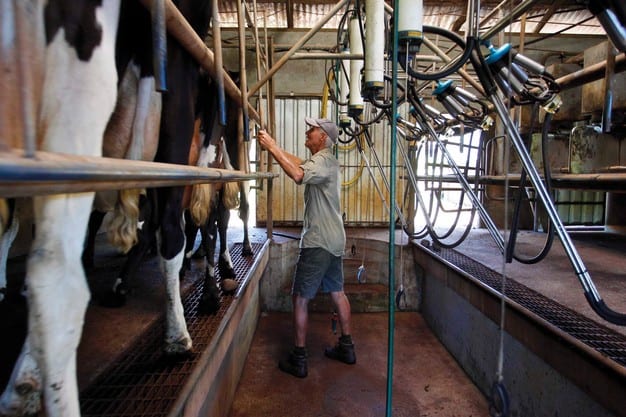 Kelly has been running Norco QLD and NSW for over eight years. This is a clued-up, switched on businessman who delivers results rather than just talking the talk.
"We were a $300m business, now we're a $600m business," he says. "I specialise in turnarounds. In 2015-16 Norco made $2m profit. When I arrived, Norco was in financial strife. We had to turn the business around and come back to our key marketing point of difference. We bought back our brand licence and shifted back to our core values. Our core route business is delivering to cafes and supermarkets. We did a deal with Coles across Queensland. We can't control the retail price, but we can control what we sell for." The Qld Coles contract added approximately three cents per litre to our farmers. This represents approximately six million dollars.
Of course, farmers getting a tough deal and actually making a loss on their products made national headlines last year. Murray Goulburn ran into financial difficulty – and it was the farmers who paid the ultimate price.
"What came out of that media storm was huge public awareness," Kelly says. "The public became incredibly concerned when that story saturated the national media. Everyone was talking about it, it was a talking point across the country, and customers wanted to know where the money from increase brand sales was going. There was a big push toward buying Australian branded milk. Mothers are the smartest shoppers and they know with Norco they're helping local farmers succeed and be sustainable.
"A surge of customers came to Norco because they suddenly became aware of the honest story of our brand. Now, we are successfully swimming against the troubled tide. This is the strength of having a strong brand story – all we have to do is tell the truth. After all, the truth is your strongest argument. If you compete on price only, you risk going broke. What works for us is having this amazing point of difference, a competitive edge and a clear strategy."
Droughts and the tough seasonality here means Queensland farmers have done it harder than any others in the last several years. Norco is proud to be delivering to its farmers despite such difficult conditions.
The long-term goal is to secure farming as a viable business opportunity for the next generation. There are lots of fifth, even sixth and seventh generation farmers in this area.
"Many have done it tough for a long time. Down South lots are selling their cows off or taking out bigger loans. It's going to be a really long road to recover," Kelly says. "Our local farmers here need to be able to reinvest money in their farms. They need to invest in infrastructure, tanks, machinery, equipment, staffing, and fencing – there are a million things they need to invest in. What's happening is, lots of kids grow up go to University and don't go back to the farm because they've seen mum and dad working hard and getting nowhere. We'd like to see it as a viable business opportunity again, where a young couple can go in and invest and it's a good, solid, profitable business. That's how we ensure the future of Australian farming."
A co-op remains answerable to the consumer, to sell their goods, and to their farmers. Three or four times a year, the Norco CEO, Chairman and senior management head off on the road and tour around ten or eleven regional towns in Queensland and New South Wales. They give a full presentation, go through financials, all with total transparency.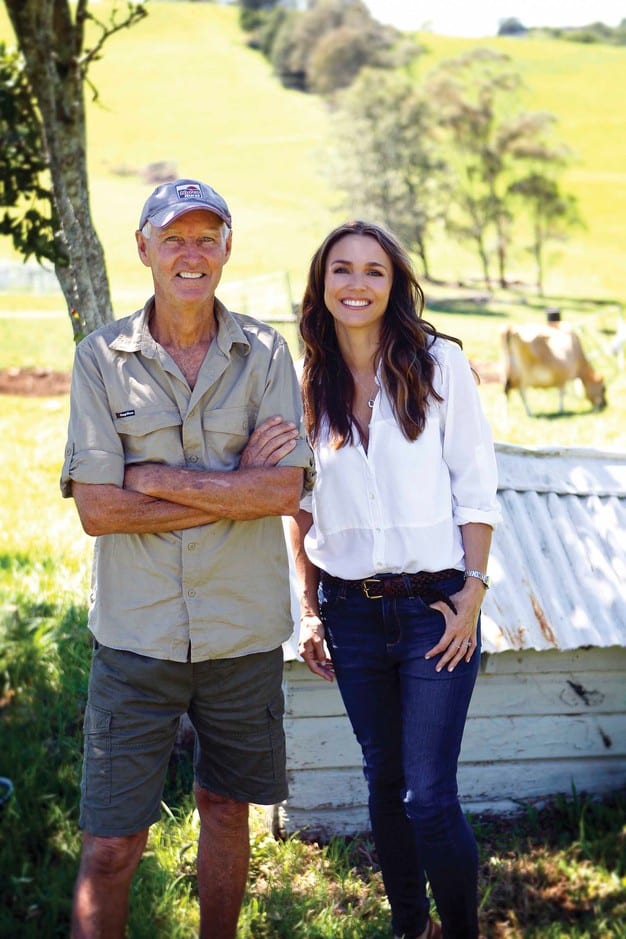 "When I first started, supplier meetings were pretty tough," he says. "By nature, farmers are hard working, honest, black and white, rational, good people to work for. Their tough because they have to be tough.
"Now, we've seen a huge turn out. They're all very proud. The turnout has tripled from the old days and the mood has shifted. They're proud of what their co-operative is doing. When you've been through tough times, you appreciate when things get better.
What happened last year down South is an ongoing warning – you don't go off track. It's easy to go broke and it's always someone else's fault. To succeed, you've got to stay focused and not to get distracted."
China: a growing market
"We didn't want to put all our eggs in one basket, we looked at selling in fresh milk into China, which is a growing market. Over two years, we developed a process of parallel testing. We're now doing the biggest body out of Australia and New Zealand, to that market. It's a great story; 120-year-old farmer owned co-op, from a clean and green market, bringing fresh milk to China. We've been exporting ice cream to Japan and the U.S. for several years."
Next up? Café coffee
One of the key areas Norco is moving into in 2017 is the thriving café coffee culture which many Gold Coasters love. "The quality of Norco means milk taste better. Café coffee houses are currently always putting the emphasis on the coffee beans but the milk is also crucially important."
Norco's key business
Major supermarkets.

The route business – 84 distributors looking after smaller accounts. There are 31 rural stores from Bundaberg (QLD) to Hunter Valley (NSW). Norco is looking to expand down to Melbourne.

Export
Locations
Labrador, Queensland – produces 113m litres of milk per year. 164 staff.
Lismore, New South Wales – Australia's largest contract ice cream manufacturer. Produces 46m litres of ice cream per year. 241 staff.
Raleigh, New South Wales – Produces 49m litres of milk per year plus custards and creams. 104 staff.
Breakout
TV presenter Natalie Gruzlewski proudly supports local farmers
"Working on 'The Farmer Wants A Wife' I was fortunate enough to travel the country visiting over 20 farms and getting to know some incredibly hard working Aussie farmers. It gave me a huge appreciation for all they do for our country
I care about where our food comes from and I like to have total peace of mind that the produce I'm buying hasn't been processed overseas. Every Aussie wants to support our farmers; they're the heart and soul of our country. For our families and future generations we need to make sure their work is sustainable"