13th Byron Bay International Film Festival announces its final selection of 150+ dream-inspiring films from home and abroad.
WORDS: PHOTOGRAPHY
The 13th Byron Bay International Film Festival, October 18-27, Australia's independent showcase for cutting-edge films, documentaries and VR experiences, today announced its official programme selection for 2019 to screen across 10 days in a diverse set of venues in Byron Shire and the Tweed.
Click here to see full program
HIGHLIGHTS:
Out Deh – The Youth of Jamaica portrays the daily struggles of three young Jamaicans searching for a way to create bright futures for themselves. Featuring Shama, a Jamaican pro surfer and Bakersteez, a big name in Jamaican rap.
Around The World, a documentary following Freestyle Footballers from all corners of the world. A window into one of the newest sports in the world, its participants and rapidly growing fanbase. It captures freestyle football as a means to connect people with those around them, finding common joy across cultures without a need for shared language, only a shared love of sport.
The Cave, a dramatised account of the rescue of the football team trapped underground in Thailand last year, with the factual force of a documentary. Chosen as our Closing Night film, with a special appearance from director Tom Waller at the Festival.
A Son of Man. Oscar nominated for Best Foreign Language film, featuring the real life characters, unscripted and shot purely by drone in the Amazon jungle. Stunning and surreal reality cinema.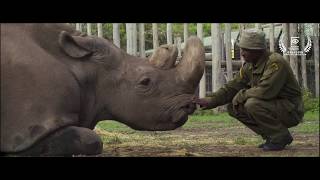 Kifaru
Pacifico
She is the Ocean
The Tony Alva Story
The 22 documentaries, 17 dramatic features, 20 music videos, 78 shorts, 10 films by young Australian filmmakers and a mind-blowing range of over 15 Virtual Reality experiences were chosen from more than 1000 films submitted from all over the world.
BBFF2019 aims to reflect the ethos and interests of the people of Byron and the Northern Rivers – the environment, surfing, music, art, alternative lifestyles and social and spiritual awareness.
Several works by local filmmakers combine these subjects and ideas – Pacifico, Nordurland, relate the experiences of Australians seeking to shake up their workaday lives by venturing into far-flung regions. Their experiences expand their views of the world.
Films from Tibet, Syria, Jamaica and Ukraine also broaden horizons and sometimes ask uncomfortable questions.
The wild coastal landscapes of Mexico and South America, from the mountains of Chile to the teeming Ecuadorian provide the stunning backdrops to a number of films and one mind-blowing VR experience, while Cuba is a background "performer" in the account of one of its most well-loved sons, Eliades Ochoa formerly the guitarist with the Buena Vista Social Club (Eliades Ochoa, From Cuba to the World) and of another, the dance genius Carlos Acosta in Yuli – a "vibrantly executed and performed piece bound to garner international prestige" (Screen Daily).

Macedonia's harsh mountain regions, the Kenyan savannah, and the Indian rainforests enhance the stories of a traditional beekeeper (Honeyland), the last male northern white rhino (Kifaru) and fungi in all their infinite variety (Planet Fungi). Byron artist Jack Bailey's Continuum 01 – South in Self Exile is a mesmerising wordless time-lapse study of elemental nature; another – Poppy Walker – uses drone technology to show us Death Valley, and how a Broadway ballerina realised her dream there (Dust Devil).

Other remarkable individuals intimately portrayed range from the much-loved cartoonist, artist, poet and philosopher Michael Leunig in The Leunig Fragments to newly literate and endearing Korean grannies finding poetry all around them in Granny Poetry Club which "unearths a very unique struggle, a never-before-seen spectacle" (Make the switchAU).

The dramas provide opportunities for even closer examination of the human condition, including two made by Australian women telling stylish, entertaining stories of their oppressed sisters seizing back social and sexual autonomy (Alice – Winner of the Grand Jury Prize at SXSW – and what Variety described as the bracingly original Judy and Punch).
Elsewhere a girl takes action to improve her family members' lives (H is for Happiness) and women pursue their passion for the ocean (She Is the Ocean), or skewer zombies with cool courage (Little Monsters).
Opening Night's Measure for Measure, owned by a masterful Hugo Weaving as a Melbourne crime boss, is also full of drama, and will provide a high-energy start to the Festival's 10 days.
Energy – stimulation – is guaranteed by BBFF's offering of Australia's most comprehensive virtual and augmented reality experiences, and a programme of workshops, panels, parties and networking opportunities unparalleled in regional Australia.
The Festival is a 10-day extravaganza of entertainment, learning and fun. It's Byron Bay's most far-reaching, diverse and glamorous cultural event – and everyone is invited.

The 13th Byron Bay Film Festival runs from October 18-27 at the Palace Cinema, the Byron Community Centre, Pighouse Flicks and venues in Brunswick Heads and Murwillumbah. Further details about films are available at bbff.com.au or on facebook.
Tickets for BBFF2019 – including 6, 10 or 20-ticket flexi-passes, as well as Gift Vouchers for between one and five films – can be booked online at bbff.com.au