WORDS: Peter Panousis – Peter Pan Wine PHOTOGRAPHY Supplied
It's one of the oldest grape varieties, but only has a short history here in Australia and consequently, is not as well understood, nor appreciated, like many other grape varieties. Welcome to the wonderful world of Primitivo.
NOW that winter has arrived, if you are partial to rich, robust, full-bodied wines – let's say Barossa Shiraz  – and want to try something a little different, head for Zinfandel (Zin), or Primitivo as the Italians call it.
It's the same grape genetically but has a different name based on where one lives – and here we use both names. In spite of Zinfandel/Primitivo being one of the oldest grape varieties, it only has a short history here in Australia and consequently, is not as well understood, nor appreciated, as many other grape varieties.
What is Zinfandel?
Zinfandel is a very dark, thin-skinned and round to oval in shape grape that is deep red to purple-black in colour, with translucent flesh and few seeds. The grape variety is high in sugar content and capable of producing wine with very high alcohol content – sometimes as high as 17 per cent. Zinfandel grows in large, tight bunches that are prone to noble rot in wet summers.  Fortunately, the grape ripens early and ripens best in warm climates.  When made into wine, Zinfandel shows aromas of plum, blackberry, raspberry and jam, while on the palate many of the aromas are replicated as flavours including black pepper, cinnamon, cranberry, liquorice and star anise on the taste.  As Madeline Puckette of Wine Folly states: "When you taste Zinfandel it often explodes with candied fruitiness followed by spice and often a tobacco-like smoky finish."  Of course, region, soil type, oak treatment and winemaker preferences will all play a part in what comes out in the bottle.

What are the origins of Zinfandel?
Tracing back the origins of Zinfandel, one might assume Puglia in Italy was the birthplace of the variety, followed by a rebirth in California, in the US.  However this is not the case, as Zinfandel can be traced back to the Caucasus region (the area around Georgia and Azerbaijan) and as early as 6000 BC, thus making the variety one of the oldest in the world. Its unique history and age is worth highlighting briefly here.
In the words of J'nai Gaither, from Wine Enthusiast: "Carole Meredith, a UC-Davis professor emeritus, ampelographer and plant geneticist, set out on a multi-year journey during the 1990s to uncover the grape's long-lost heritage.  Zinfandel comes from Croatia, said Meredith. 'The grape we call Zinfandel, and the grape Italians call Primitivo, are both Crljenak Kaštelanski.'  The theory goes that Romans transported vines from what is now Croatia across the Adriatic to Puglia, Italy, which boasted lush environs and a milder climate. Crljenak vines were among those brought to the United States from the collection of vines left over from the Empire.  From there the grape first landed in Long Island, New York, in the 1820s, when they were brought over from the Austro-Hungarian Empire by the owner of a nursery. A few decades later, after the grape was popularised across the Northeast, the vines made their way to California with a Massachusetts nursery owner. Following the California Gold Rush, the grape had proliferated and became the state's most widely planted grape by the end of the 19th century."
Zinfandel's popularity in the US  may have contributed to why it was introduced to Australia. The history of Zinfandel here in Australia is not exactly clear, but it was not one of those grape varieties that arrived with the James Busby collection in the 1800s or early with the First Fleet. Earliest records seem to suggest that Zinfandel was first planted in the 1970s and Cape Mentelle from Margaret River released the first vintage in the early 1980s. Now there are many producers of Zinfandel in this country.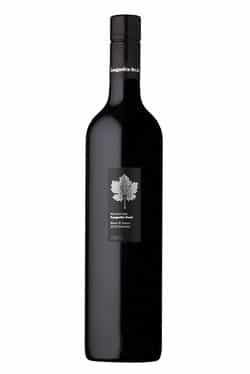 Where does Zinfandel grow best?
Arguably, the two best and oldest regions for Zinfandel/Primitivo are obviously California in the US and Puglia in Italy. They both have the history, long time growers and makers of the variety and have developed expertise in the cultivation and its production since the 1800s.  Puglia is a large wine region located on the heel of Italy and has a hot and dry climate that is tempered with sea breezes.  The soils are varied, such as limestone through to iron-rich red and fertile. Wines produced here tend to be fruit-forward, rich and dark in colour with a generous spicy palate.
California is generally classified as having a Mediterranean climate with mountain barriers and ocean breezes which act as tempering influences.  California is a much larger region than Puglia and has diverse soil types, climate, varied temperature and terroir. Specifically, Zinfandel is grown in more than 10 per cent of the vineyards in California with varied examples. Areas such as Poso Robles in the warm south through to Napa Valley tend to produce big, juicy, bold styles whereas the cooler, such as of Sonoma, produce elegant wines with red fruit notes and spicy flavours.
Zinfandel grapes can be found at specialty markets and cultivated in other parts of the US, Mexico, Chile, Brazil, Croatia, South Africa and Australia. Here in Australia, Zinfandel/ Primitivo grows best in the warm Mediterranean climates of Margaret River, in Western Australia, and likewise, in McLaren Vale, South Australia.  Notwithstanding this, clearly, the variety is grown all over Australia, including Orange and Mudgee in NSW; Geelong, Heathcote, and the King Valley in Victoria; the Tamar in Tasmania; and Roma and the Granite Belt in Queensland.  With more than 100 wineries now growing the variety in both warm to cold climates, one is sure to find a style that suits all tastes and budgets.
Why Zinfandel?
Zinfandel has been growing in Australia for around 50 years now and yet it still remains relatively unknown, and this consequently creates interest in the wine community.  Grown in small quantities Zinfandel can be made in a variety of styles including light and elegant rose through to full-bodied rich, robust and sometimes even sweet wines.  In the Australian retail wine market, one can find cheaper, more approachable Zinfandel as well as the more expensive ones which will therefore suit all types of budgets, tastes and wine knowledge.  Stylistically, it is usually made dry and savoury to the taste and for the most, it will work well with a number of dishes and meals. For example, the light styles will suit even oily fish such as Salmon, or white meats such as roast chicken, turkey or pork, right through to dishes with tomato-based sauces and even Asian and Mexican foods.  Medium to heavier styles will suit an Aussie BBQ, roast lamb or beef, burgers, heavy stews and pastas. Ever try a Zinfandel with cheese? If not, try it with Spanish Manchego, a pure delight to the senses and so delicious!
What to consider
From McLaren Vale, try the Kangarilla Road's two Zinfandels.  Arguably they have the oldest vines in Australia, planted around the early 1970s.  Their Primitivo and the Black St Peters Zinfandel are worth a look and taste.  Kangarilla Road is a four-star winery rated by James Halliday and was established in 1997 by Kevin O'Brien.  Prior to this the vineyard was owned by Graham Stevens from 1979 to 1997 and was known as the old Cambrai vineyard.  Kevin O'Brien has now sold the vineyard to neighbours Gemtree wines (Kangarilla Road is where Gemtree wines have been made since 2001), however, Kevin maintains the winery and continues to make his wines under their Kangarilla Road label.
The Kangarilla Road Primitivo under the new pink-coloured label has pervading notes of stewed cherries and fruit cake chocolate on both the nose and palate.  There are plums, subtle notes of hard spices like cloves and nutmeg as well.  The palate is rich and ripe but definitely not sweet, finishing silky and smooth.  It reminds of the wines of Puglia with old-world Italian charm, grace and approachability.  The wine is fermented in traditional open fermenters with heading board systems and in static, open fermenters using gentle cap management techniques. The heading board system was also used in the early winemaking days of Penfolds Grange to allow for better extraction.  "As carbon dioxide gas pressure developed in the fermentation process, the juice was forced through the narrow gaps between the boards, keeping the skins and other solids completely immersed underneath the surface – a simple yet effective way of achieving full extraction." This wine is super food-friendly and would suit any Italian inspired dishes from pizza and pasta dishes including meat with or without a cream sauce.   This wine received 93 points from Ned Goodwin MW of the James Halliday Wine Companion.
Next is Kangarilla's premium wine, the Black St Peters Kangarilla Zinfandel.  The name Black St Peters is a curious name thought to be given to Zinfandel during the mid-1800s when it was sold out of a nursery on Long Island, in the US.  The fruit sourced is from the oldest vines planted in 1975 and comes specifically from the later ripening part of the foothills in McLaren Flat. The wine is blue to dark purple in colour, with blackcurrants, spicy stewed rhubarb and dried raisin notes. On the palate, the wine is rich and full-bodied with a repeat of the flavours mentioned and with a note of pepper. Fermented in traditional oak vats, the wine will soak on grape skins to help build structure and mid-palate for a few weeks. After fermenting, the wine was stored in one-year-old French oak hogshead barrels for 18 months.  A wine to be enjoyed with game meats such as Venison or even with rich Asian cuisine.  Ned Goodwin MW of the James Halliday Companion has awarded this wine 92 points.
And finally, from one of Australia's youngest winemakers is Charlie O'Brien's Silent Noise Cloudy but Fine Zinfandel under Flor. Twenty-three-year-old Charlie combines old-world rigger with clean, modern winemaking techniques, so his wines are both unique and interesting, a craft he no doubt practised at his parent's Kangarilla Road vineyard. Although Charlie is relatively young, he has accomplished many accolades in winemaking including recently winning four trophies at the McLaren Vale Wine show for his MF 2021 Grenache.  His Primitivo under Flor is definitely an acquired taste, undergoing 12 months' maturation in French oak with the same yeast strain used for Sherry production layering over the wine like a thin veil. The wine does not receive any filtering or fining, adding to its unique characteristics. I must admit tasting the wine took some getting used to, with its pronounced sherry characteristics, however, the accompanying dark, delicious fruit of blueberry and cherry, with a generous, weighty juicy palate, softened the initial sensory experience.
Enjoy and happy but safe drinking.
Raised on the Gold Coast, Peter Panousis is a Fine Wine Consultant who has operated many restaurants and cafes. Formally educated with a Degree in Hospitality, Peter is WSET trained and has undertaken extensive wine education. He is also a Member of ASVO (The Australian Society of Viticulture and Oenology), and an Associate Fellow with AIM (Australian Institute of Management). See more from Peter @peterpanwine on Facebook, Twitter and Instagram.