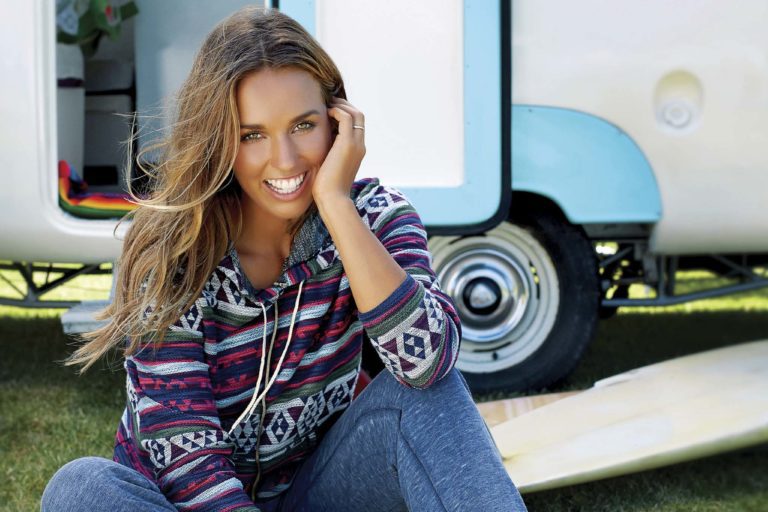 WORDS: PHOTOGRAPHY
Pro surfer Sally Fitzgibbons talks exclusively to ORM about surfing as a kid, the influence of her parents, her business, life lessons and goals for the future…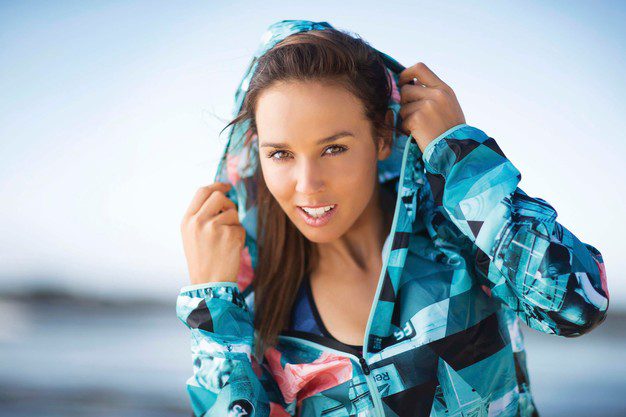 Sally Fitzgibbons has a million dollar smile to match the $1 million in prize money she has amassed on the world surfing tour at the age of just 26.
The athlete with one of the biggest grins in sport oozes happiness and a zest for life. Maybe it's her idyllic little coastal town upbringing, but not even the agony of finishing runner-up for the world surfing title three times seems to dull her sunny outlook and positive energy. When it comes to pulling on the contest rash vest, however, the ruthless competitor in Sally comes out, and her opponents know all too well to beware the smiling assassin!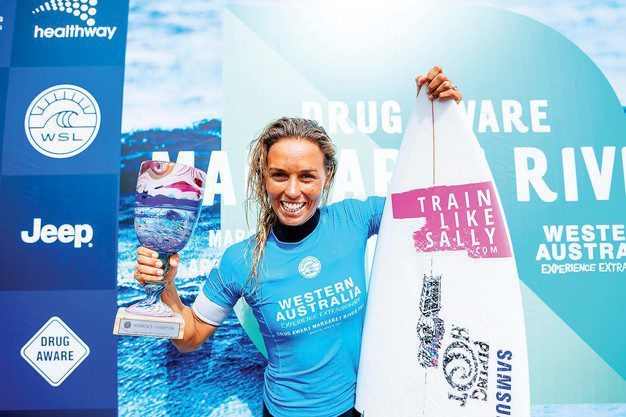 Unsurprisingly, it's Smiling Sal who greets ORM for our interview at BSKT Café at Nobby Beach. She and business partner Mike Bray are just polishing off a healthy lunch when we arrive. She's swapped her wetsuit for corporate attire including smart black blouse, befitting her life outside surfing as a savvy young entrepreneur with blossoming business interests under her company, Fitzgibbons International.

Sally has been coming to the Gold Coast since she was a child, lured by its world-class surfing breaks and of course the annual Roxy Pro World Surf League tour opener at Snapper Rocks (where she made the semi-finals this year). But it's business, not surfing, which has brought her to the Coast on this trip. She's here to fulfill duties in her new role as an ambassador for Jewel, a $1 billion mega-resort being undertaken by Chinese developers on the Surfers Paradise beachfront, and where she and her business will have a luxury apartment.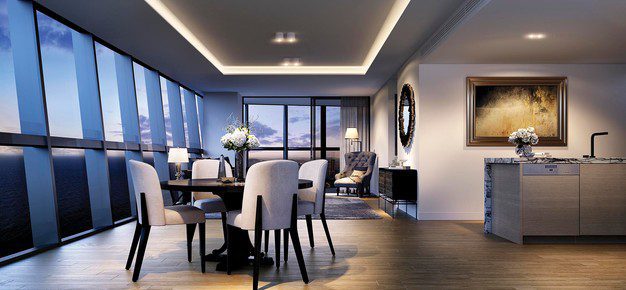 Sally begins by telling us about her 'tomboy' life growing up in a family of three older brothers (Ash, now 27, Simon, 29, and Russ, 34) at Gerroa, a town of about 500 on the NSW South Coast.

"I was a massive tomboy," she says. "Mum and Dad (Mary and Martin) just encouraged my brothers and I to be outdoors all the time. It was quite a natural way of life at Gerroa, it's such a beautiful stretch of beach. The boys were always kicking a ball or racing back from the beach. What they were doing was what I got towed into. Mum used to go down the beach with us and everyone thought she had four boys. I was always in my brothers' surf gear, no matter what Mum bought me.

"You just had that kind of freedom in my family to be or wear what you want. But at the same time, Mum and Dad brought us up with such good discipline. They were so hard-working, bringing up four kids on minimal money. Dad would go down and catch fish and lobsters and just teach us to really care for the environment, and just respect our surroundings. For me, the ocean just brought me so much and still does."

Sally began boogie-boarding at the age of about three before progressing to a surfboard. She still remembers catching her first wave. "I was in my fluro green Ocean and Earth wettie on my boogie board and all of a sudden there's no kids left on the shorey (shorebreak) – they'd all learned how to paddle out the back," she says. "Dad pushed me into a wave which ran into the river-mouth. It's just exhilarating to feel like you're riding a wave of energy.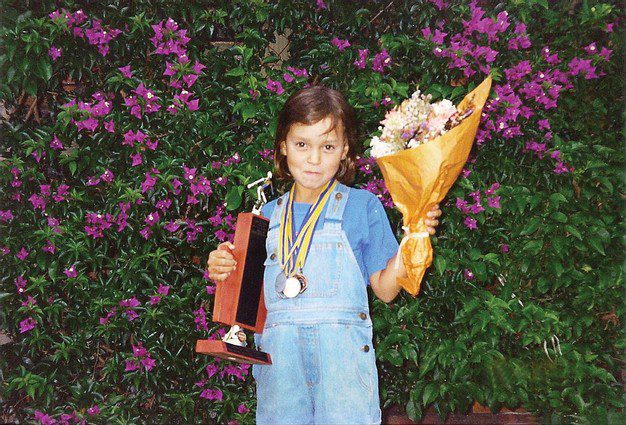 Even from a young age when I started competing, as much as you get fatigued or under-scored, there's still that pure feeling for me there's no right or wrong way to ride a wave. We're all just riding waves. It's pretty cool, and I've always seen it as mind-blowing."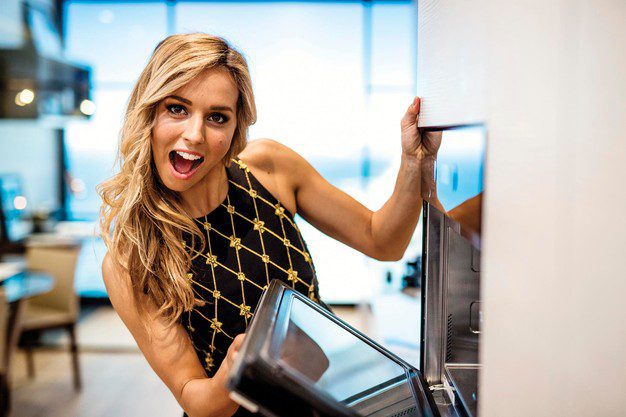 As her skills improved, Sally followed Simon into competitive surfing.
"Dad was super-encouraging when 'Si' took up competitive surfing. I was 11 when I started my first event and he'd already been going a couple of years," she says. "Dad was really happy to take us both along. As brothers are, Si was a pretty harsh critic. He didn't say much, but he always pushed me.
"Even to this day when I'm paddling out in events, especially on bigger days, his voice pops into my head all the time telling me 'you better paddle as fast as you can when it's flat because you know something big's coming'.

"He would always challenge me to paddle harder and also taught me how to surf beach breaks. I would always want to surf with him but he was always moving, up and down the line-up. I didn't realise it but by just following him, he was teaching me patterns and things that happen on beach-breaks."
As well as surfing, Sally was into just about every sport she could as a child – nippers, touch football, soccer, basketball, hockey, cross-country, Little Athletics, you name it.
"They all orbited each other and, still to this day, I don't know how Mum and Dad did it," she says. "They drove us to all different training sessions for every sport. I guess those sports all fed into each other and sort of created that athlete that I became."

When she couldn't make a training session for one sport, Sally would do 'extras' at home, jogging around the reserve behind her house or setting up speed drills using cones. "I knew I couldn't make it to every training session but no matter what I missed, I'd always use that as my homework. That's the discipline that kind of feeds into what I do today."
Sally represented NSW and/or Australia in junior soccer, touch football, athletics and surfing but still managed to excel at school, finishing dux at Kiama High in Year 10.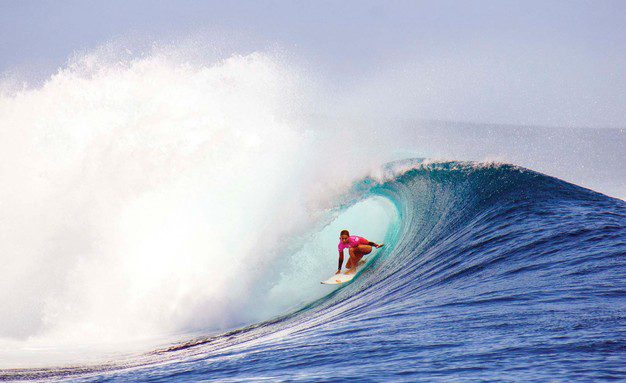 "It was a busy schedule, but I've always loved fitting things in my day," she says. "It was tough because I wanted to excel at school to make a point – just because you're the sporty kid, don't use it as a cop-out to not do your school-work. It was a big achievement to become dux but it was a major goal of mine."

Had surfing not beckoned, Sally could easily have pursued a track and field career, such was the talent that saw her win gold medals in the 800m and 1500m at the 2007 Youth Olympics. While there was no 'lightning bolt moment' which led her down the path to professional surfing, Sally believes the sport – unlike highly structured athletics – appealed to her adventurous spirit and wanderlust. And it offered a potentially lucrative career path.

"Coming from a small town, a few people were sceptical, saying I should go to uni and so on," she says. "But I was confident in my decision – uni was always going to be there. This was one of those little life-boat moments. Like, why not jump on and check it out? Being the youngest, my parents were there every step. They were able to because the boys were all set up doing their jobs. I started to travel the world with Dad most of the time, and then Mum when she could. It was such a selfless thing for Mum and Dad. They poured so much into my dream, without ever expecting a trophy or prizemoney. It didn't bother them, as long as they saw I was happy, even in the tough times. It almost made me work harder to make sure I was earning enough for two of us to go [on tour]."

At 14, Sally became the youngest surfer to win an Association of Surfing Professionals Pro Junior (U21s) event and won the ASP Pro Junior series in 2007 and '08. At 16, she won her first world junior title before winning the world open and pro junior titles the following year. In 2008, she became the youngest qualifier ever for the elite World Championship Tour, finishing 5th in her rookie season in 2009. The next year, she was runner-up to Stephanie Gilmore for the world title, the first of three consecutive No.2 finishes on the World Surf League championship tour.
"When you're so close, it's a bit of a sore point," admits Sally, now in her ninth year on the tour. "It's just heartbreaking, but then you think 'if I hadn't have gone through that, I wouldn't have learned this'. You learn all of these life lessons about yourself. But that's what makes you get back out there and train harder and just be more aware of where you can improve."
No world title loss hurt more than the other, Sally says; rather it was the pain of accumulated runner-up finishes. "I had a couple of years there where I thought 'is this ever going to happen?' Having those goal-posts keep moving," she says. "You become a little bit more malleable and go 'ok, if that's moving, I'm going to change, I'm going to evolve'. I have such a great passion for the sport; from trying to be the best surfer I can but also playing the game of surfing.

"There's so much that goes into learning about those little subtleties. You can prepare and train your absolute hardest, but you don't quite know what you're going to be presented with in that heat."
At the time of writing, Sally was 3rd on the WSL rankings (behind Gilmore and reigning world champ Tyler Wright) after a great start to the year including a win in the prestigious Rip Curl Pro at Bells Beach.

"Always at the start of the year, you think 'this will be my year'," she says. "Giving yourself a good shot in the opening [Australian] leg is just great to set yourself up. You get to your locker and you look in there and there's the yellow leader's jersey. It does become real. It feels good and a sense of belonging when you put that jersey on. I think just knowing it is such a long season but to appreciate those little moments is kind of key too. It's meaningful. If you can't picture yourself there or lifting the trophy, you may not know how to get there."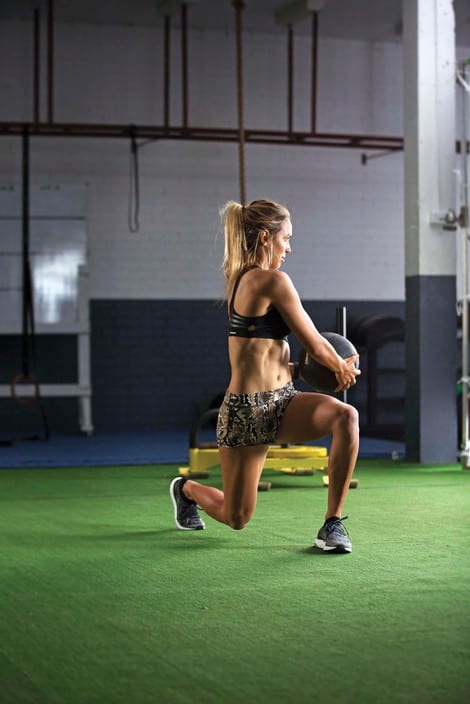 Sally says that on their day, any of the world's top 18 women can win but she has a special respect for six-time world champion Gilmore.
"Over all these years, I've really appreciated my match-ups with Steph," she says. "For someone to win six world titles, it's definitely a benchmark of the sport. I love the intricacies of our match-ups. There's nothing too big in the heat that goes down, it's just these subtle little moments. There's never much in it. I appreciate her knowledge of the game, and her connection to the ocean is (also) something I respect. I think we both see it in a bit of a similar way. Both being Aussies, we have similar outlooks on life."

And, as Sally points out with a chuckle, her and 29-year-old Gilmore are both regarded as tour veterans. She also has a fierce but respectful rivalry with fellow NSW South Coast surfer Wright, against whom she has been competing since they both were grommets. Hawaii's former world champ Carissa Moore and California's Courtney Conlogue are also among her toughest opponents.
"It's a benchmark level with those girls and you know you have to step up," she says. "Every heat is a crazy match-up and you know that on their day, anyone can win, and that's what's so special about the tour at the moment. That's what I love about sport, the rivalries. It's what makes me watch so much sport. I definitely see all the girls as rivals but it doesn't mean you don't share a smile when you're on the road and appreciate what each other is doing. But you draw the line with all competitors. As soon as you put that jersey on, you cross that line. It's you and your connection to the ocean first and foremost, but you're out there to win. It doesn't matter who's on the other side – I'm here, this is me, and I'm going to beat you.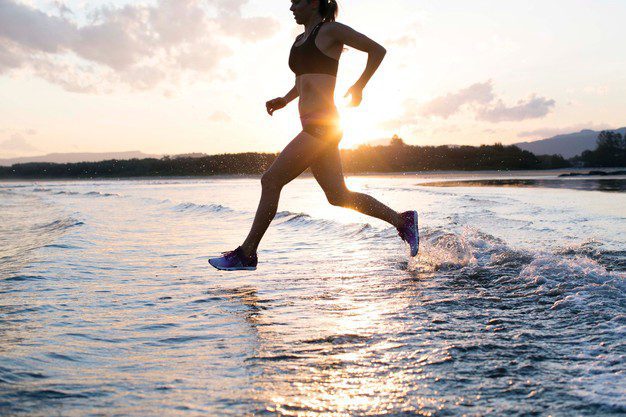 "That's how I sort of approach things. We're all colleagues but we don't really spend an amazing amount of time together. Everyone heads back to their respective corners. You all know each other but it's not sort of rude to have your own space."

Sally has many favourite spots on tour but regards Cloudbreak on Tavarua Island in Fiji as 'the ultimate challenge'. Last year, she won the Fiji Women's Pro for the second year running despite rupturing an ear-drum in a heavy wipeout at the treacherous coral reefbreak.

"The wave is really humbling, I just respect it so much and want to learn about it," she says. "[Tavarua] is like beauty and the beast: you have the beauty of the water, the island and the people and the beast being, like, this amazing wave. It's just got so much power and can be pretty intimidating."
But it doesn't have to be a world-class wave for Sally to appreciate it. "I moreso appreciate an empty line-up and having to work for your waves and kind of search out those little gems. World-class waves means crowds and attention. Nothing beats going home and just surfing by yourself."

Sally launched Fitzgibbons International about 18 months ago, with ventures including the All Australian Beach Body app allowing everyday punters to 'train like Sally'. The concept incorporates 'AABB Live', with Sally putting on live group fitness sessions attended by hundreds of devotees at events including the Quiksilver/Roxy Pro on the Gold Coast and the City2Surf race in Sydney. Participants get a 45-minute workout with Sally plus a 'goodie bag' of health products and a seven-day trial of the AABB app, with proceeds going to the Sally Fitzgibbons Foundation – set up to help inspire Aussie kids to lead healthy lifestyles.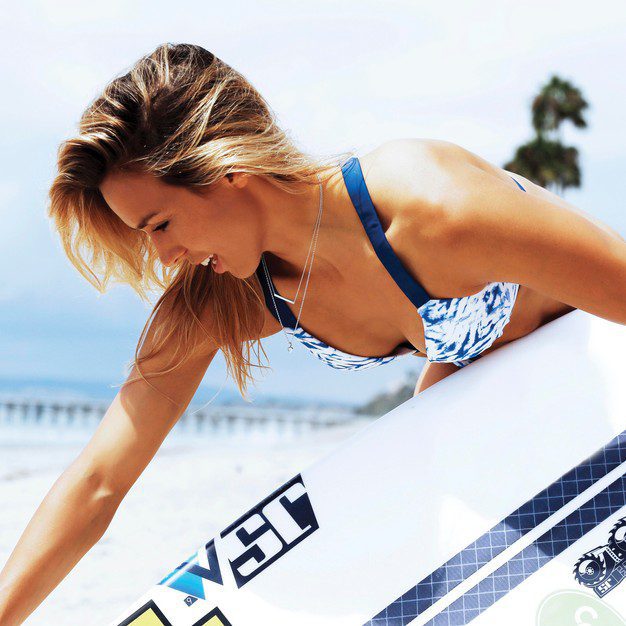 Sally says her business acumen, which includes forging partnerships with the likes of Samsung, Land Rover and Jewel, was acquired in her dealings with surf brand sponsors. Keeping fit and healthy is an occupational necessity, and a central part of her DNA.

"Keeping in shape, training and nutrition a huge component of me – health and well-being is something that I really pride myself," she says. "You have to take care of your body because it's the only one you've got. It's probably the most valuable asset in my life and every day, I'm finding a new way to move it. That zest for life and energy, it's a feeling I want to share. With the AABB app, people can train anywhere and everywhere with me by their side, every step of the way. I created it, I guess, not looking at the dollars and cents or how big we can make it, but definitely how many people could I reach with it. That's what's really rewarding. It's about building this health and fitness community. Just seeing the smiles on people's faces at our live shows, it's unreal – it's the best energy."
Despite her business success, Sally says she has plenty of years of competitive surfing left in her, although she doesn't know if she'll still be on tour at 45 like Kelly Slater.
"I think Layne [seven-time world champion Layne Beachley] was like 38 [when she retired]," she says. "You write your own script. The athlete that I am, I'll keep training harder to keep my body and fitness there. The ultimate goal, of course, is to become world champion, and I'm doing everything I can to achieve that. I still feel like I've got a lot to achieve in the sport and in life. I just don't know what's going to come next."

The joy of Jewel
For Sally Fitzgibbons, the Gold Coast has long been a home away from home. And it will soon become literally a second home, thanks to her investment in the $1 billion Jewel project.

Sally and business, Fitzgibbons International, have recently purchased a two-bedroom apartment in the luxury mega-resort being developed on the prime Surfers Paradise beachfront by joint venture partners Wanda Ridong Group. It will be used for all company business trips and as a second home for Sally's many surfing excursions to the Gold Coast.
Sally is also an ambassador for the project and says she can't wait for it to be completed.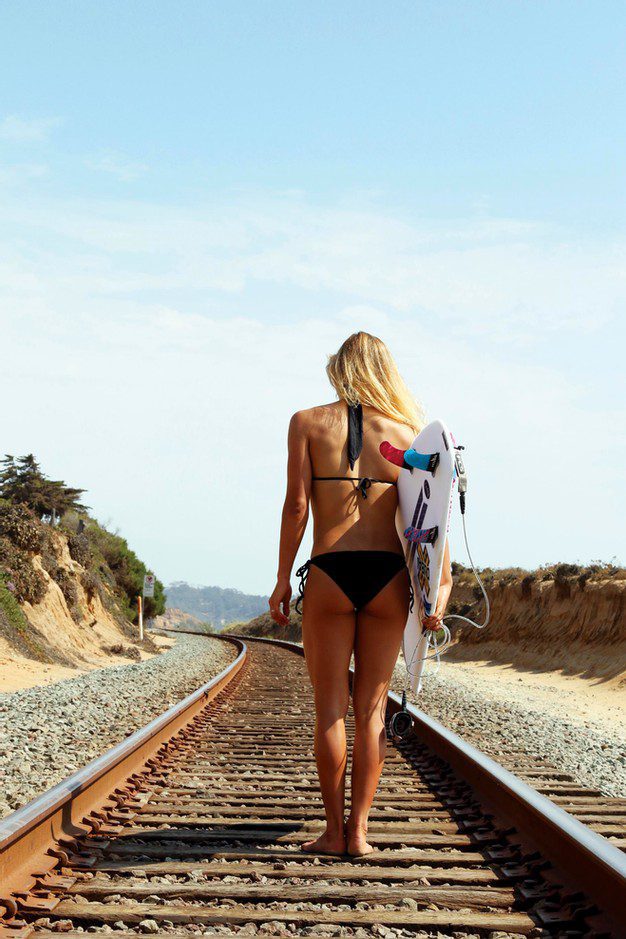 "It's the ultimate beachfront spot and just epitomises the whole Australian beach culture," she says. "I've been coming to the Gold Coast for about 18 years and it's always been a special place. I remember coming here as a kid with my parents and all us kids excitedly piling into the car for the drive up to surf the amazing waves. It's always been a home away from home for me and to actually own a place here in the Jewel development is going to be awesome."
To be completed in 2019, Jewel will comprise 512 residential apartments, a 169-suite five-star hotel and high-end retail and culinary precincts.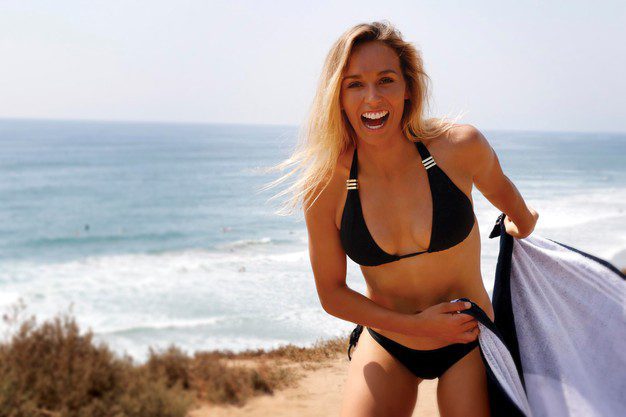 "The developers and investors in the project have fallen in love with the location and the opportunity it offers to live that Aussie beach lifestyle," she says. "I'm looking forward to being involved in the project and hopefully introducing some purchasers and staff to the joy of surfing.
"We are also looking forward to waking up in our beautiful Jewel apartment by the beach. The early morning surf checks are definitely going to be pretty good!"