World's first Softboard Teams Charity event at Currumbin Beach Saturday 5th March
WORDS: PHOTOGRAPHY
Currumbin, Gold Coast 100222 – The Surfboard Warehouse in association with LJ Hooker Commercial Southern Gold Coast will sponsor the World's first Softboard Teams Charity event at Currumbin Beach Saturday 5th March.
Cyclone Dovi swell to test Softboard Teams practice run this Saturday 12th February.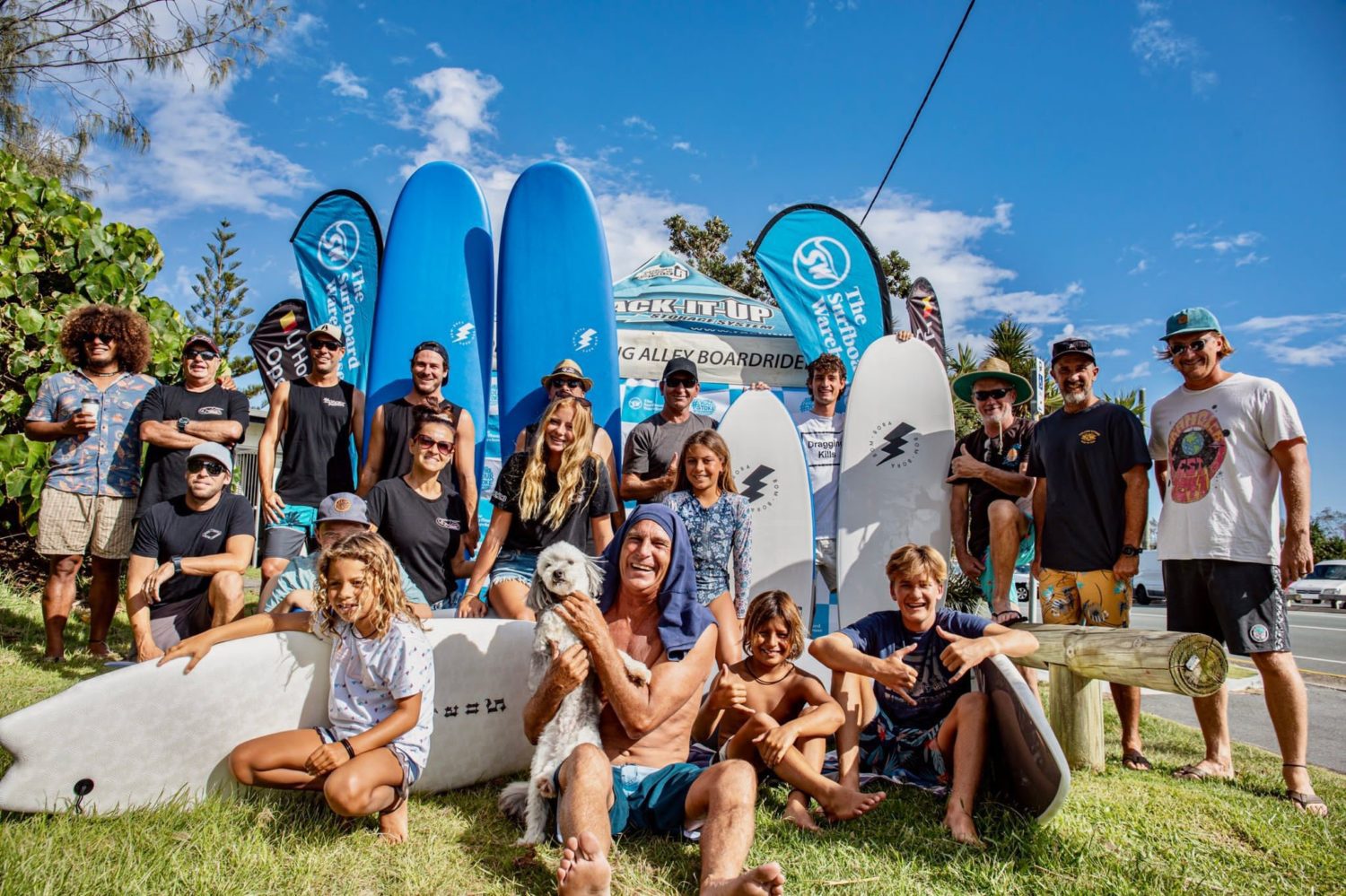 The World's first-ever Softboard Teams Charity event is set to resume at Currumbin Beach on Saturday 5th March. Originally planned for January the event was postponed due to the covid outbreak.
The Surfboard Warehouse (TSBW) in association with LJ Hooker Commercial Southern Gold Coast will sponsor the inaugural charity teams' event with eight of the best Gold Coast boardriding clubs.
The charity of choice is Currumbin's Wildlife Sanctuary and its conservation projects to protect animals.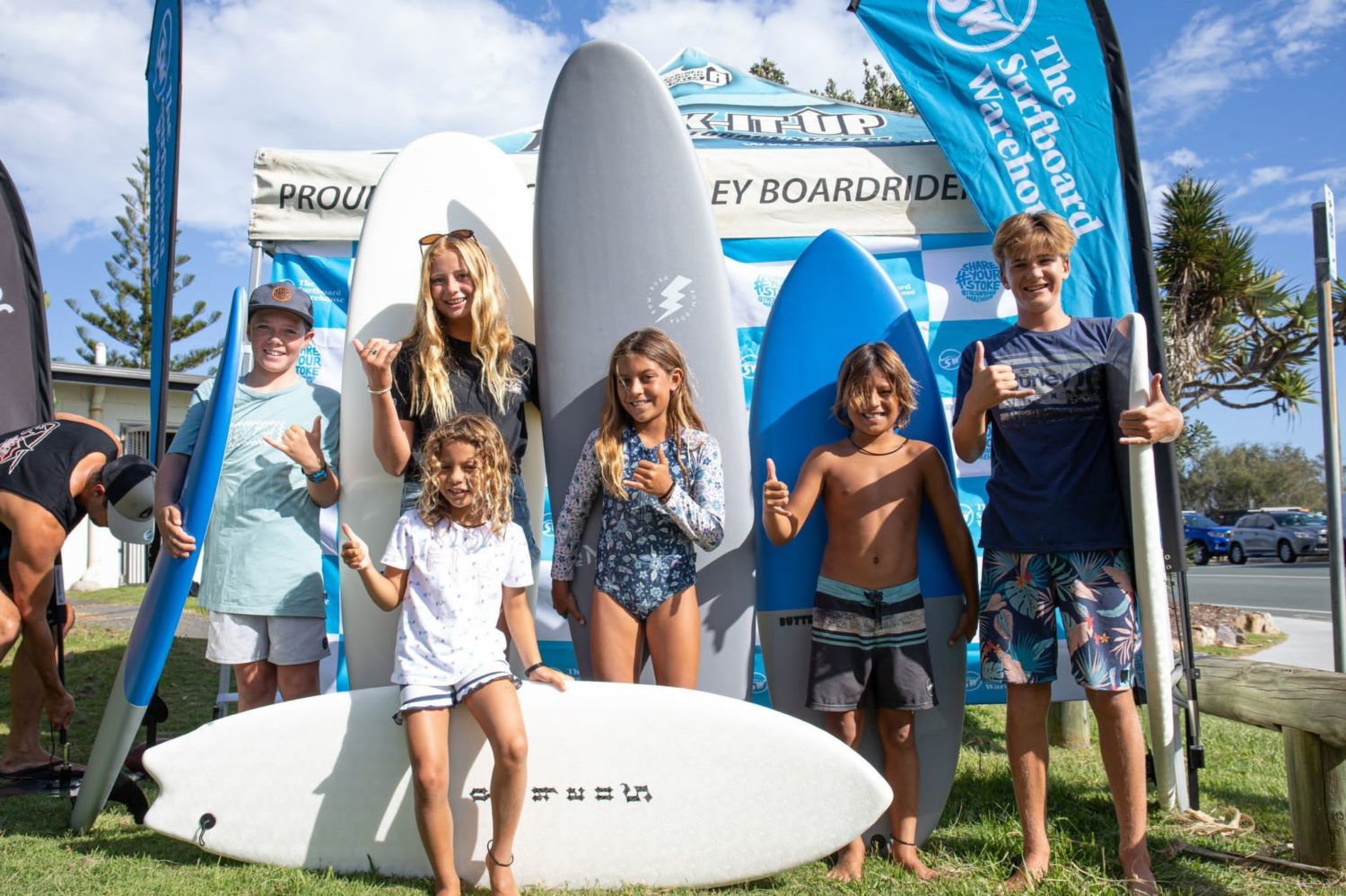 TSBW Sean Kennedy is excited that the event is back on and welcomes the latest support from LJ Hooker Commercial Southern Gold Coast.
"On behalf of the LJ Hooker Team, we are looking forward to seeing such a great local community event going ahead after the initial postponement and are excited to be involved, "said LJ Hooker Commercial Property Specialist Tarah Imlach.
A practice run of the new Club Vs Club format will take place this Saturday 12th February at Currumbin Beach from 8 am – 10 am with host club Alley Boardriders vs a TSBW Team.
Event Organiser Andrew McKinnon expects a solid cyclone swell to arrive this weekend.
"We are expecting the third TC swell of the year to kick in on Saturday courtesy of TC Dovi and we will be monitoring the conditions closely."
Softboards are no stranger to big wave surfing as has been demonstrated by Hawaiian Pipeline Champion Jamie O'Brien.
$6,500.00 in prizes are up for grabs including a $2,500.00 TSBW sponsorship package for the winning club.
World Champions Beau Young and Pauline Menczer will surf in an expression session held between the two rounds of club competition during the main event in March.
Ms. Menczer will perform a live club draw for round one on Thursday 3rd March 10am at the Alley Clubhouse.
The eight clubs competing include North End, MNM, Burleigh, Palm Beach, Alley, Kirra, Dbah, and recent National Teams runner-up Snapper Rocks representing some of the best up and coming surfers in Australia.
The event is supported by We are feel good sunscreen and Triple-X rashies.
Photos attached World Champions Beau Young and Pauline Menczer please credit Jarrason Bitton including Event poster by Simon Doe and bonus weather map from BOM.