Winter Wonder – Steamboat Colorado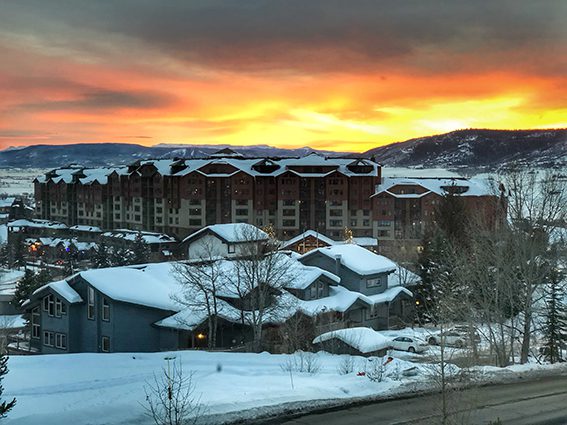 WORDS: PHOTOGRAPHY
It's that time of year again! Time to unpack those dusty ski boots from the closest and hit the slopes. This season we decided to test out one of the most talked about ski areas in the Rocky Mountains. Steamboat Colorado – 2019's Winter Wonder.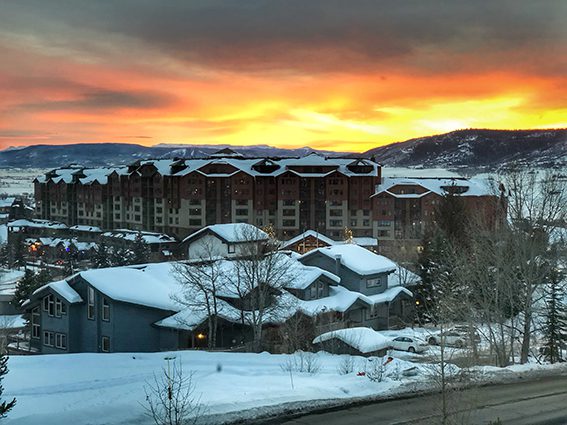 "The Boat" is an apt nickname for this place that sits off on its own in north central Colorado. Steamboat is famous for its champagne powder snow, tree skiing and boasts the most winter Olympians than any other city in North America. But beyond the snow-covered slopes, this town has a warm heart, and this is one of the main reasons why I fell in love with the place.
I was very excited to tick off another new ski destination off my very long travel list and Steamboat did not disappoint. With its amazing skiing conditions, wide long thigh burning runs and variety of tree skiing I found it to be a completely different feel to Europe and Japan Ski mountains. All runs were well groomed, well signed and wide so even over the busy weekend periods it didn't have that crowded feeling.
For the die-hard ski lovers, you just want to get to the nitty gritty facts about the mountain terrain. Here you go snow junkies: Steamboat is a complete mountain range: comprised of Mount Werner, Sunshine Peak, Storm Peak, Thunderhead peak, Pioneer Peak and Christie Peak. 2,965 acres of permitted terrain which offers a diversity of trails and tracks for all levels of ability. Here are the facts. Base: 2103 meters, summit 3221 meters, 165 trails including tree areas, 18 lifts, and the longest ski run is 4.8km if you love long runs.
I've been skiing for over 8 years now and I can now say I am an intermediate to advanced skier thanks to a lot of ski lessons. I must admit I still get a little nervous yet excited about exploring new ski domains. Private lessons are a great way to get familiar with the ski area while at the same time work on your general technique. The Steamboat Snowsports School have a variety of experienced ski instructors and I was very lucky to have the lovely Anne for a few days of private lessons who took me from Level 6 to Level 7 with her helpful ski tips. In no time I was zipping down some black runs and exploring tree skiing for the first time. I felt like a mini Lindsay Vonn conquering the beautifully groomed runs and scooting in and out of the trees.
After two weeks exploring all the runs on the mountain, I had a few favourites. Rolex was my favourite black run as it was short, sweet, wide and a steep groomed run. Morningside was a haven for fresh snow, black steep runs, and fun tree skiing tracks. I spent most of my time in this area laughing my head off at trying to master the art of ducking and weaving the trees. After a few face plants and getting stuck in a few tree wells in the soft snow and some mean goggle scratches from low laying branches, I could finally tick off tree skiing in Steamboat Colorado (I've got some funny go pro footage to prove it).There are plenty of places to go off-piste and also experience the one-of-a-kind thrill of night skiing, or try the double black diamond trails on Big Mountain.
Steamboat is a ski domain that offers plenty of ways to surf the white stuff, along with great family activities, shopping in the old town, and plenty of dining options. For the complete easy ski holiday for families, couples, and groups of friends Steamboat is your best pick in the Colorado Rockies so much so, it makes the Forbes Top 10 Ski Resorts in North America for 2019.
HOW TO GET THERE
Steamboat springs is conveniently accessible from several airports. I would suggest flying into Yampa Valley Regional airport in Hayden (HDN) Colorado or for the scenic route and a great way to see the surrounding mountains areas on the way, I would suggest to fly into Denver and its only a 3.5 hour drive to Steamboat Springs.
WHERE TO STAY
Whether you're seeking the ease of a ski-in/ski-out resort, roomy space and ease for a large group or luxury mountain lodge with all the bells and whistles or a low-key lodge, there are plenty of accommodation to suit all your needs and budgets. Steamboat resort has many types of lodging options for families www.steamboat.com
It's also no secret that Steamboat is a top ski destination for families. Steamboat offer a "Kids Ski Free program" – Kids 12 years and under ski free with one paying adult, which is just one of many reasons why they won Best Family Resort of the year by World Snow Awards 2017. The resort has a quaint ski village with wagons, so you load up all your ski gear in your little wagon. It's little touches like this that make a ski resort super welcoming to families with young children.
A private ski chalet or ski hotel/resort is a hard choice to make when booking your snowy escape. The team at Moving Mountains represent some of the finest luxury vacation homes and residences in Steamboat. We were a group of 4 families trying to figure out the best options for our winter wonder holiday. Peaks Grande Luxury Private home was the perfect choice to house 16 people. These combined luxury chalets offer a location close to the steamboat mountain village, the luxury creature comforts and privacy of a home and beautiful amenities. Boasting eight bedrooms, spacious and open floor plan of each home. The grand fireplaces, steam showers and outdoor hot tubs were what made our winter wonderland stay complete and perfect setting to soak and indulge after a long day on the slopes.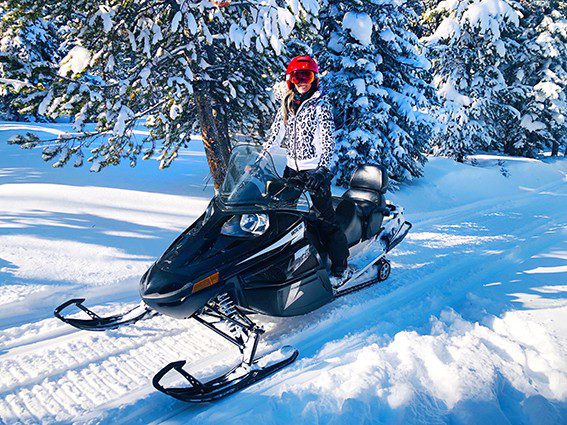 Complimentary on call private shuttle is included and available to anywhere around the town which was great to have quick access to the ski mountain. The team at Moving mountains offered exceptional service and made our ski holiday experience easy and seamless.
Steamboat seems to have everything you could ask for in a ski resort. Night skiing, and so much fun off the mountain such as hot springs, sleigh ride dinners, tubing, ice skating, a mountain roller coaster and fun family events like festivals, Friday night fireworks and dance parties and more….
In between strapping on your skis, be sure to tick off the following from my list of Top 10 things To DO when you visit Steamboat Colorado, other than skiing and snowboarding.
1. Roller Coaster in the Snow: For the kids or the big kids at heart, you must give the Outlaw Mountain Roller Coaster a test run. What ski mountain has its own rollercoaster!! Steamboat!! It is the longest coast in North America at more than 6280 linear feet. The track near Christie Peak Express descends more than 400 vertical feet, rises up to 40 feet above the ground and scream worthy dips, waves, turns and 360 degree circles. And it's opened all year round. Yep, I'm the big kid and I loved the rollercoaster ride. It was a surreal experience in the snow!!
2. Friday night Fever @ Steamboat is celebrated with Fireworks every Friday night and a great party atmosphere in the village. Make sure you hit the slopes at night and experience night skiing and top off the night with the light up parade and DJ dance party outside Timber & Torch.
3. Hot Springs: Head to Strawberry Hot Springs to relax in therapeutic thermal pools and admire the mountain scenery. After a long day on the mountain it's a wonderful place to relax and rest your sore muscles and escape to natural whirlpool paradise. Indulge in 104 degree mineral water hot springs and natural pools located on the outskirts of the town and surrounded by scenic forest.
4. Ice Skating @ Howelsen Ice Complex & Bumper Cars on Ice is a must do for an afternoon filled with belly laughs and sore buttocks. The Olympic sized Ice rink offers everything from public skating, watching local ice hockey games, and they even have bumper cars on ice! That's right… just like dodgem cars but on ice which was definitely a family favourite. BumpNSkate allows you to spend 20 minutes spinning like crazy in the on ice-bumper cars and then enjoy free ice skating.
5. Pucks & Pints: Watch an Ice hockey game @ Howelsen Ice Complex and go for ribs at Steamboat Smokehouse for old fashioned hickory smoked BBQ ribs and draft beers.
6. Get that Ski Doo Feeling: Put the pedal to the metal on one of Steamboats best Snowmobile Tours. Explore the forested trails to the high mountain peaks on your very own snowmobile with professional guides for the day. Learn to ride and safely explore the back country of Rabbits Ear Pass and get "that Ski doo feeling" that's unlike any other. The team at www.steamboatsnowmobile.com tours offers a unique snow themed adventure with small groups where you have the freedom to venture out and cruise the snow filled tracks. Get that exhilarating feeling of the wind in your hair and the sun shining as you dash over the sparkling snow like a million glittery suns and take in the beautiful mountain views that pop up around the bends and turns in the trail. It was definitely a highlight of my ski trip and what a great way of making memories in Steamboat.
7. Ski Jumping: Visit Howelsen Hill Wednesday night to watch the Olympic ski jumping sessions. This alpine area includes a series of ski jumps, the largest being 114 metres tall. Steamboat and Howelsen Ski area has produced more than 89 Olympians in alpine sports.
8. Dining Delights: Salivate over Steamboats finest restaurant adored by both critics and connoisseurs in town. You must do yourself a favour and dine @Café Diva, Steamboat's award winning 5 star restaurant. Tip: make a reservation well in advance as this place is a popular and intimate restaurant. For a dinner with a difference take a night time adventure with a gondola ride up the mountain followed by a snowcat driven sleigh ride under the stars and cross the mountain to Ragnars' restaurant for a five course Scandinavian style dinner.
9. Visit Downtown Steamboat – The big difference between Steamboat and it's ritzy next-door neighbours, is its warm heart! It has the best combination of a ski village and country old town. It's a "real old town" where the locals are sporting real cowboy attire who actually work on real ranches. Take the time to wander through all the shops and get a feel of how the locals really live. Make sure you check out the old diner, the hunting & fishing shops and the milk bar with a jukebox. Stop for a hot chocolate at the quaint coffee shops and revel in the rich American history. I really fell in love with the old town and its real friendly western feel.
10. Drop a Line in a Hole: Get your fishing fix with some local Ice Fishing. Take a short drive out to Stagecoach Lake where they drill holes and then you can fish for trout.
Steamboat, "The Boat" is the Winter Wonder you are all looking for. It's a place you can ski the white stuff but has a heart and soul that really sets this winter playground apart from the rest.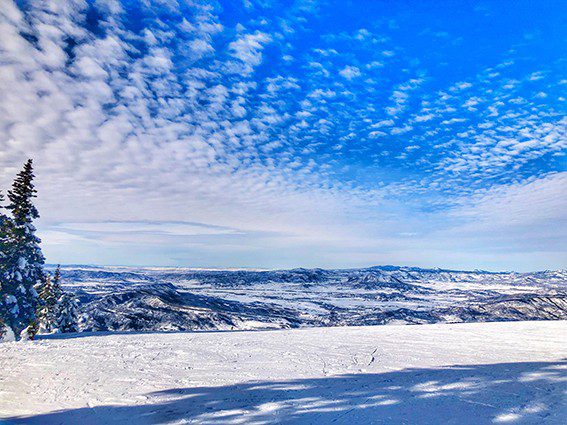 For more information and how to book Steamboat as your next snow escape. Make sure you contact the Ski professionals at Snowscene on 0733921722 www.snowscene.com.au or check out www.steamboat.com
Happy Travels!