WORDS: Melissa Usher - Fashion & Beauty Editor PHOTOGRAPHY Supplied
This season's hottest beauty buys.
Function of Beauty
Build your own customised beauty products this season. Specialising in hair, skin and body, Function of Beauty has your personal needs covered. Choose the ingredients in your own products and take the skin or hair quiz to find your perfect beauty products this winter season. TRY: Function of Beauty. Prices from $35.
Visit www.functionofbeauty.com.au
Thirst Fix
This hydrating gel cream is lightweight in texture and super hydrating. It features a blend of bio adaptive botanicals that helps increase your skin's natural resilience and protect it against the adverse effects of environmental stressors. It will leave your skin feeling alive and hydrated. TRY: Nu Skin Nutricentials Thirst Fix Hydrating Gel Cream. RRP $57.50
Visit www.nuskin.com.au
Powerlips
Powerlips Polish Duo Lip Shine gives your lips a dose of sleek colour drenched in a brilliant high shine without fading or smudging. It's formulated with a Tea Rose Complex that contains ingredients that work together to keep your lips smooth and hydrated. RRP $45.
Stockist: www.nuskin.com.au
Colour Bronzing Pearls
Featuring silky, pearlised powder spheres in a blend of five different shades, Nu Colour® Bronzing Pearls are the perfect touch for any complexion. Brush on your face to add a hint of sun-kissed radiance for a healthy, vibrant glow this winter. RRP $66.
Stockist: www.nuskin.com.au
Inner Beauty Boost (WE LOVE)
Formulated with 100 per cent naturally sourced ingredients to nurture inner balance and support skin health from within, the addition of these beauty boosting supplements to your daily routine will help reduce signs of aging, promote healthy gut flora and improve radiance for a naturally glowing complexion. TRY: Skin Physics Antioxidant Beauty Elixir. RRP $39.95. Beauty Collagen Beauty Elixir. RRP $49.95. Cleanse Beauty Elixir. RRP $29.95.
Visit www.skinphysics.com.au
Restore radiance
Restore RadianC is the perfect partner for glowing, radiant skin this winter. Containing Vitamin C products to help protect for environmental and UV damage while restoring a beautiful, healthy, glowing complexion. TRY: Ultraderm Absolute C Cream 50ml, Absolute C Serum 10ml, Essential Restore Serum 10ml.
Visit www.ultraderm.com.au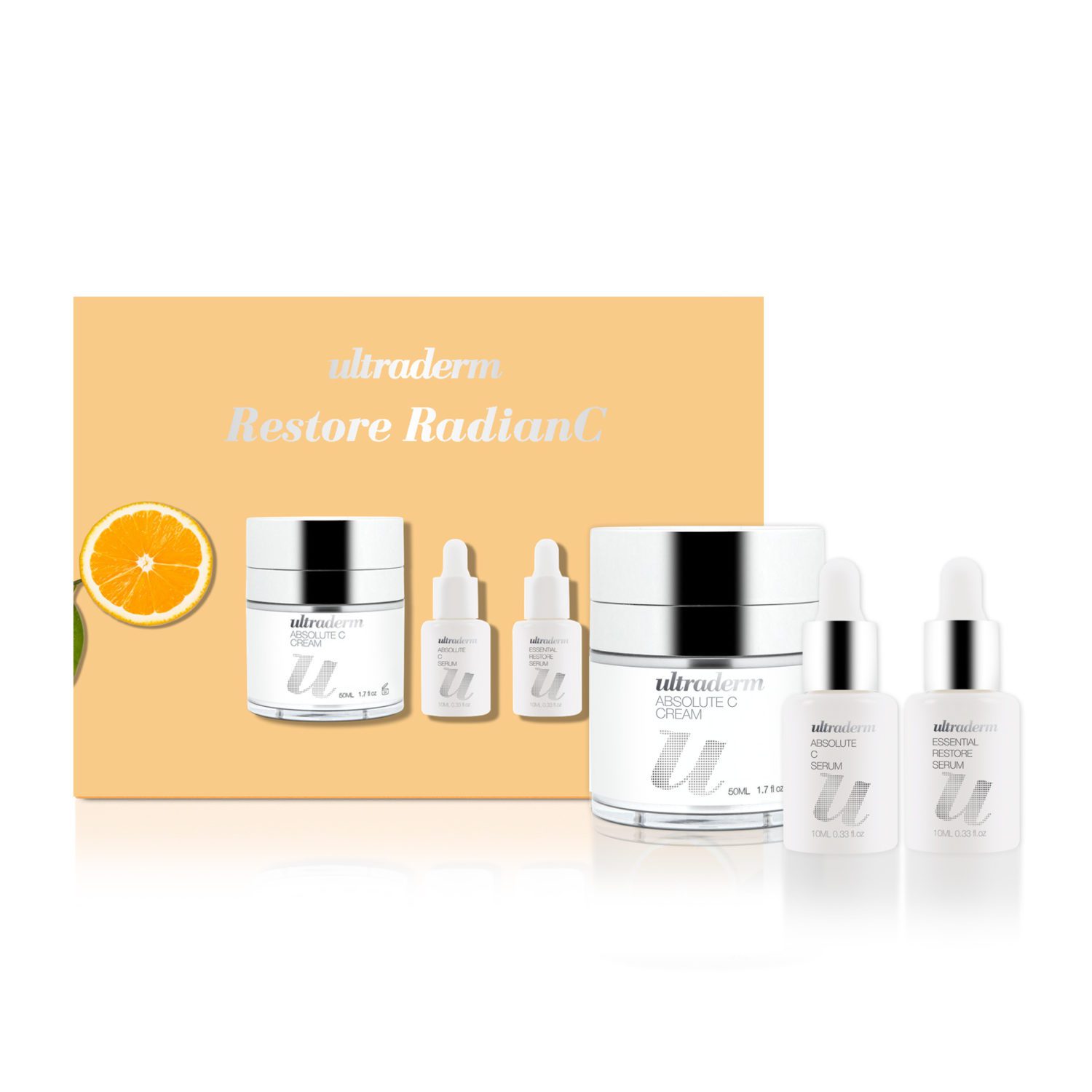 Ultra Retexturing Body Complex  (MUST HAVE)
This fast-absorbing, dual-action body lotion helps dramatically improve the appearance of dehydrated, dull and coarse skin texture. The perfect winter remedy for dry, dehydrated skin this season. TRY: Ultraceuticals Ultra Retexturising Body Complex. RRP $92.
Visit:  www.ultraceuticals.com.au
Hey Honey Good Morning Silk Facial Serum
A multipurpose, silky serum designed to hydrate and nourish your skin. Formulated with Silk Amino Acids and honey. The result is silky-smooth skin with a flawless canvas.
Visit www.tvsn.com.au
Hair removal (2-IN-1 Beauty Device)
JOVS Venus pro is the first device of its kind to remove unwanted hair and treat signs of ageing. Treating your entire body in just 10mins, this ergonomic device comes with six targeted treatment heads and has the world-first, 180 degree rotating head for ultimate precision. The perfect winter beauty device. TRY: JOVS Venus PRO. RRP $455.
Visit www.currentbody.com.au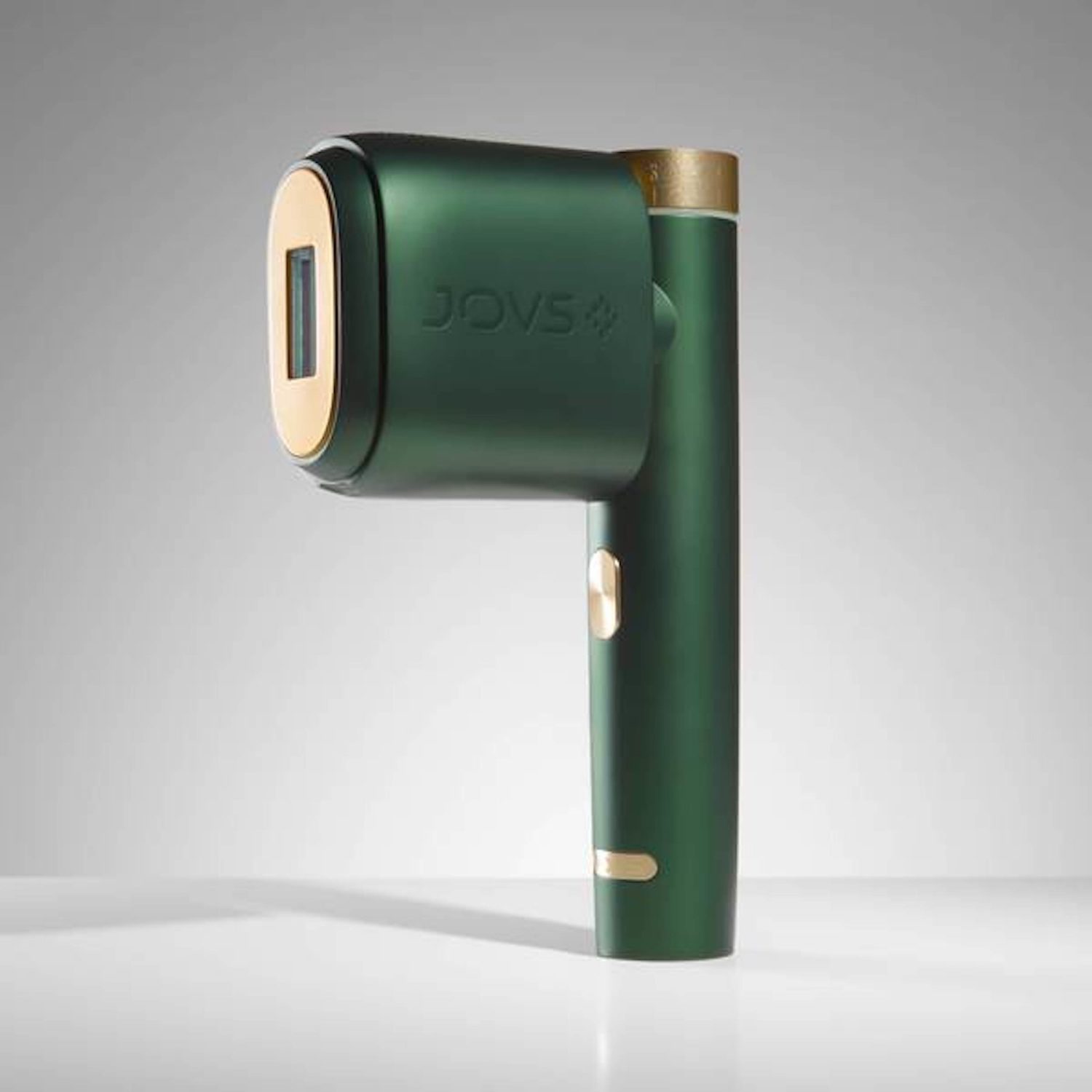 Caviar Lime Acid Peel
Dr Lancer's most powerful solution for dull, stressed skin, this advanced peel is formulated with 10 per cent Glycolic Acid and Caviar Lime. This blend of AHA works together to help resurface and remove surface cells, improving the look of pores and skin tone. TRY: Lancer Skincare Caviar Lime Acid Peel. RRP $ 164.
Visit: www.tvsn.com.au
Detox Pads & Serum DUO
Dr Nassif Detox Pads are a daily firming and exfoliating beauty treatment. They are formulated with a proprietary cocktail of ingredients designed to exfoliate the skin and firm its appearance. Also try the hydro-screen super-hydrating serum, which compliments the detox pads by hydrating and leaving your skin feeling fresher and more youthful. TRY: Dr Nassif Ultimate Reveal Duo. RRP $119.
Visit www.tvsn.com.au
Beauty begins in the belly
A vegan drink concentrate with vitamin C, which contributes to normal collagen formation for the normal function of skin, and zinc, which contributes to normal skin structure and the maintenance of normal hair and nails. Still with bio-fermented papaya juice concentrate, now with added gotu kola, Queen Garnet plum puree, organic goji, acai and maqui berries. TRY: Collagen Inner Beauty Boost. RRP $41.95.
Visit www.tvsn.com.au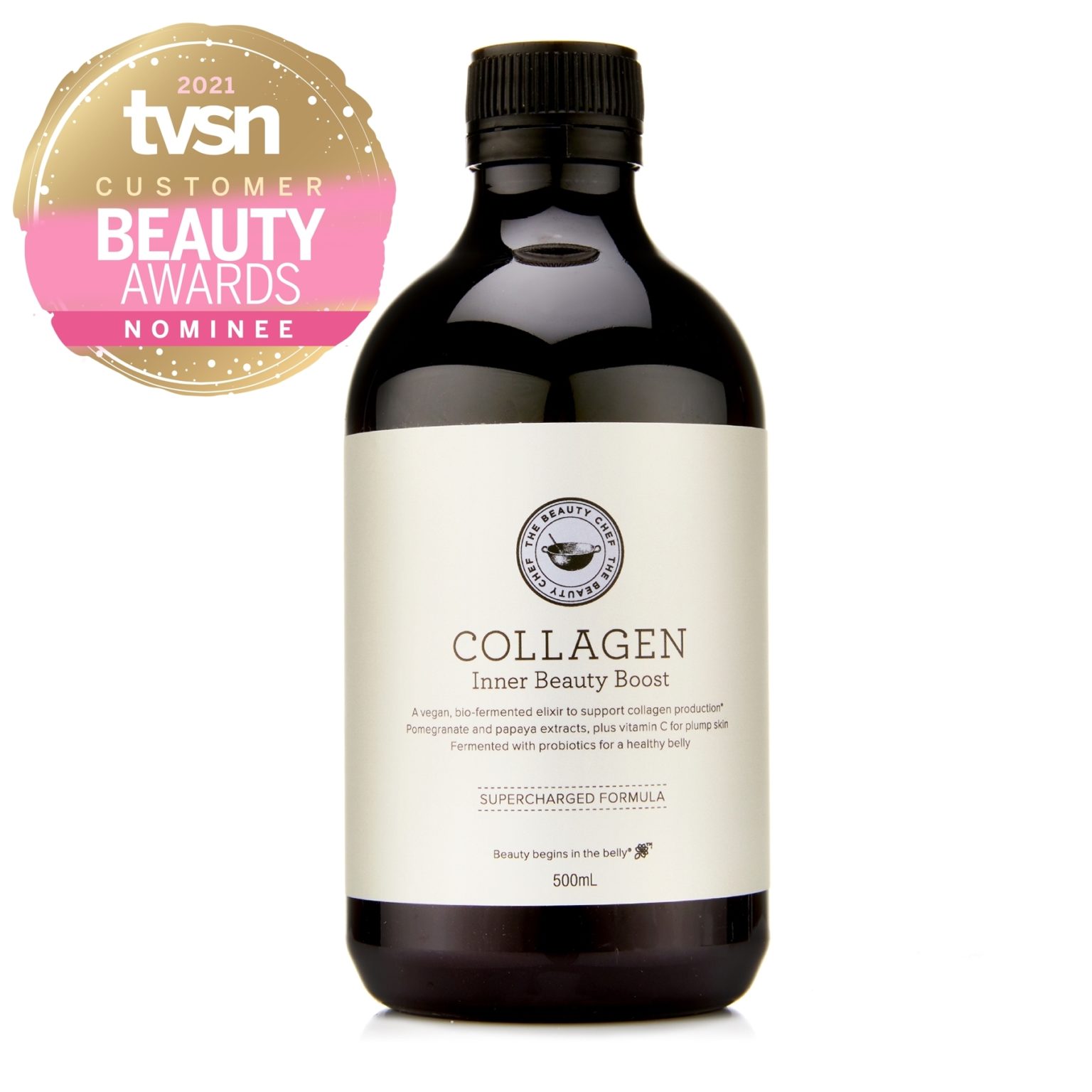 Dry Body Oil
Pamper your skin and senses with this luxurious Dry Body Oil. This multifunctional smart oil features a highly effective performance blend of stabilised Vitamin C and Manuka honey. Fast absorbing to improve skin elasticity, texture and luminosity. TRY: Skinn Divine Elixir Luminous Dry Body Oil. RRP $49.85.
Visit www.tvsn.com.au
Biologi Bf Restore Face and Body Serum
Made from Australian native finger lime extract, Biologi's Bf Restore Face and Body Serum is a hydrating bottle of goodness that nourishes and protects skin. Formulated to treat a range of skincare concerns, Bf is suitable for full body, face and hair hydration, repairing the skin barrier, reducing cellulite and dimples, antioxidant protection from damaging free radicals and reducing damage caused by long-term overexposure to the sun. Try Biologi's Bf Restore Face and Body. RRP $140 100ml.
Visit www.biologi.com.au