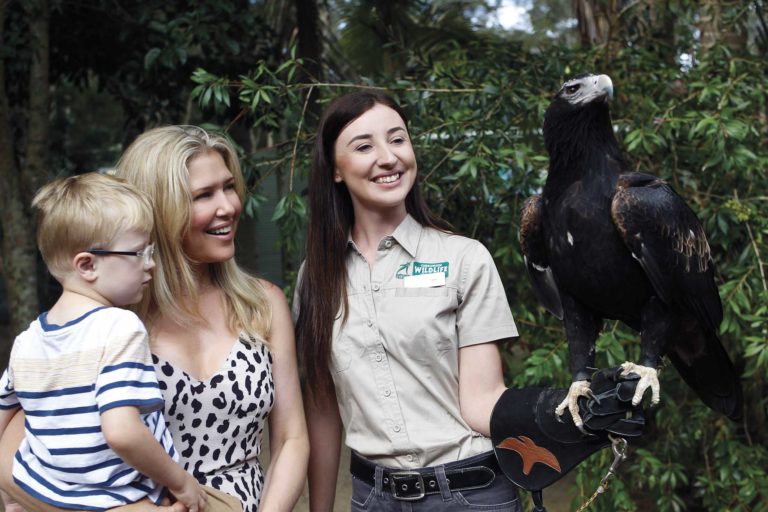 WORDS: PHOTOGRAPHY
Currumbin Wildlife Sanctuary is proud to invite guests to check out its new bird show from New Year's Day. ORM got a sneak preview…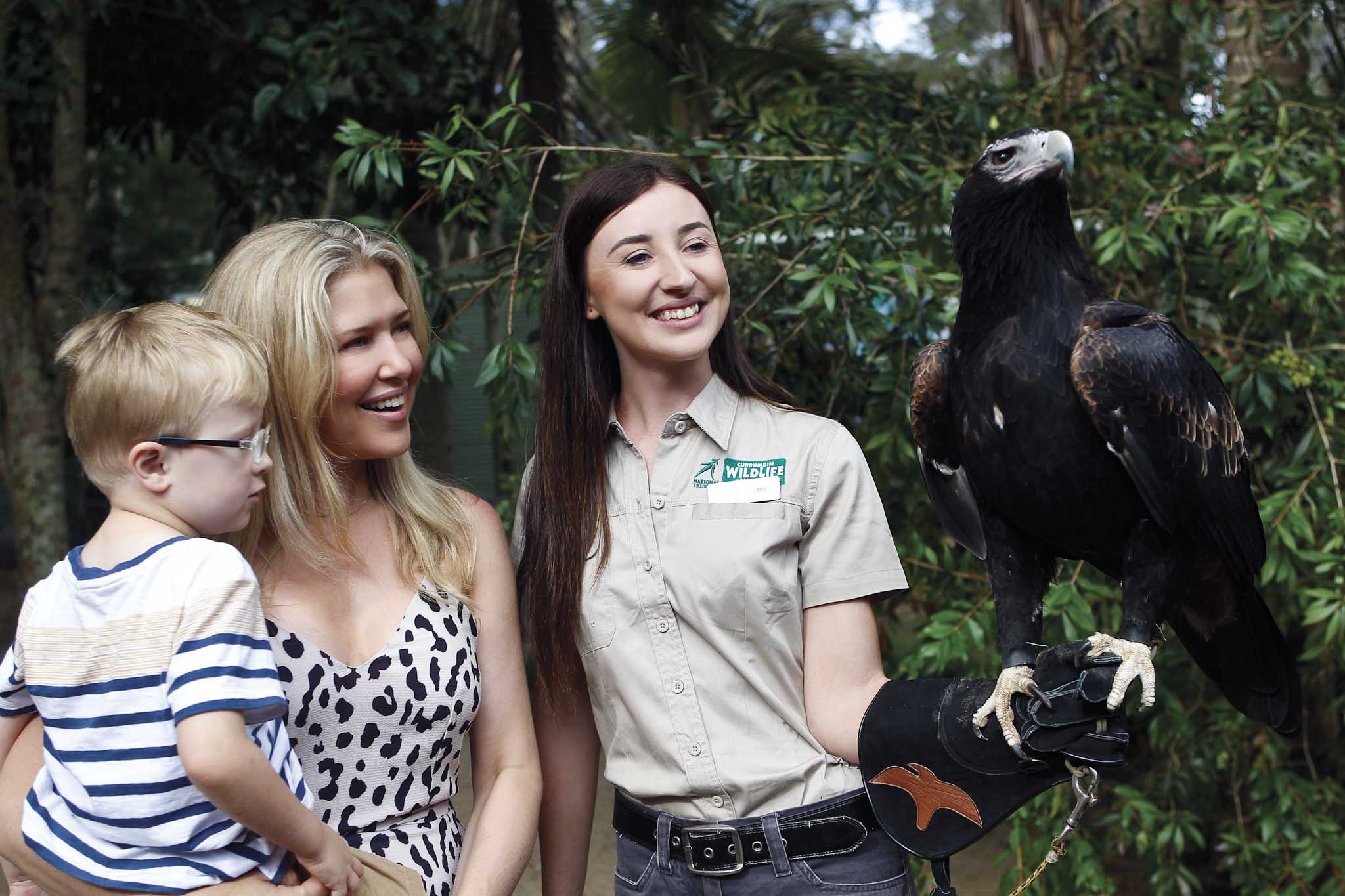 On New Year's Day, Currumbin Wildlife Sanctuary opened its amazing new Free Flight Bird show. This is an incredible experience – and the result of careful research, planning and committed work.
The production introduces audiences to the majestic world of flight through innovative and engaging animal routines featuring native and exotic bird species.
"We have had a very successful, impressive, unique and popular bird show here at Currumbin for the past 25 years," Michael Kelly General Manager tells ORM. "The world-class show has been renowned for being the best of its kind in Australia. It was time to take it to the next level – and that's what we've achieved in our brand-new purpose-built stadium. We've increased capacity to around 600 seats. We have new production values, animals, music, as well as a new storyline."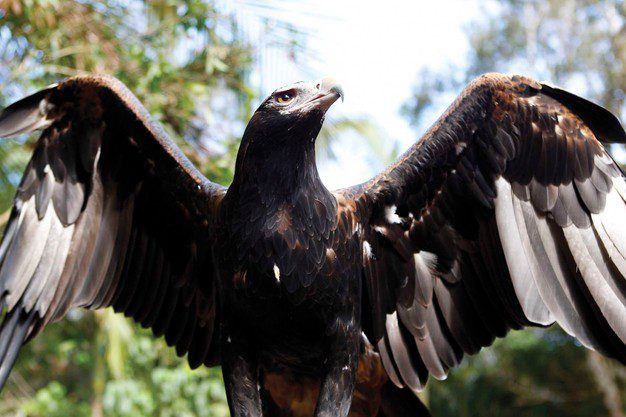 Wild Skies will feature a cast of 45 birds including 18 species including pelican, owls, parrots and macaws as well as the majestic Wedge-tailed eagles with a mighty wingspan of 2.5 metres.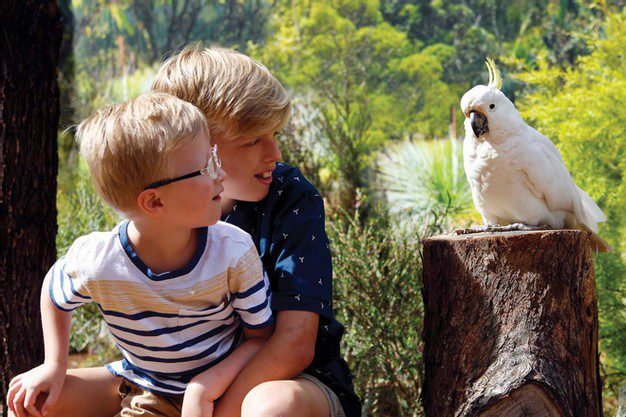 The new fabric roof structure will allow the passionate team to put on the show in any weather. The design is deliberately high to give the bird's ample space, and a blank canvas to show off and accentuate the stunning colours of the birds.
Currumbin has woven Indigenous elements into the new show, clearly displaying the incredibly strong cultural values, which have been respected throughout the sanctuary.
This is an impressive addition to National Trust Currumbin Wildlife Sanctuary (NTCWS) – which was already impressive and adored by Gold Coast locals and tourists alike.
"We wanted to re-engage the show and bring something fresh to the sanctuary," says Kelly. "The message is that every person has the ability to make change to the world. Every show is different; ultimately, it's up to the animals if they want to perform so segments change all the time."
The new music is incredibly emotive which really adds to the free flight of the birds. Currumbin worked with local musician Mark Watson and, trust us; his 'Wild Skies', which closes the show, will move you.
This is a wonderful experience the whole family will absolutely love.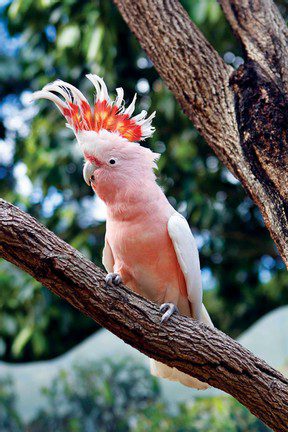 Long breakout quote in a separate box
"The message of this new show is: the power to make a difference starts with one," Paul Guerin, General Manager Education, Creative & Community Entertainment tells ORM. "We've been talking about developing the show for several years so we had a good idea of what we wanted to achieve. We capture the animal's natural behaviour and take people on a magical journey – that makes for a fantastic show!"