WORDS: Anna Sheppard PHOTOGRAPHY Kelly Sikkema - Unsplash, Adobe Stock & istock
In the world we live in – floods, wars, pandemic challenges, one word that can help us all cope, no matter where we are, who we are or what our challenge is, is Kindness.
Kindness is 'defined as the quality of being friendly, considerate and generous'
And importantly, true kindness is not about sharing it when people are feeling sad, upset or hurt, but in fact, the most powerful form of kindness is to share it with those who have put us in a difficult situation and even been unkind. That is the real power of authentic kindness that inspires to change the behaviour of others too.
"If it is Kind, do it, if it is Unkind, don't," Sheppard says to global corporate leaders about the role of kindness, which starts at home, but is essential in the workplace too.
What is corporate kindness? 
Corporate kindness, simply put, is a business giving consideration to their impact and choosing to operate with a conscience. Kind businesses evaluate all their options and deliberately take actions that are more mindful of people and culture, employees, the environment and customers. Adopting a kind perspective should be fundamentally aligned to the business's core values, so all actions are more authentic and have an impact.
What can we each do to champion Kindness at home and in our places of work?
 Kindness is often misconstrued as a weakness when in fact, it is a strength, and a superpower that can help others who are doing it tough, hurting, showing up with anger, healing – particularly in the workplace. Gratitude is the starting point of all acts of kindness  – whether at home or in business. Gratitude for the fortune we have in our lives – a home, a job, good health – which many don't have. Understanding that and leveraging it to help others who may have less or be struggling can lift others where needed, in the moment, and inspire them to take that next step away from their challenge, albeit small. If we see anger in someone at work; or dishonesty, let us lean in and understand deeply what is happening with that person – are they struggling emotionally, financially, in a relationship perhaps? Use kindness wherever we are to change our world.
We are all leaders in some way or another – as parents, as colleagues, as managers or as CEOs. By leading with purpose, that which truly matters, we find ourselves on the path to achieving greatness. At work, teams who are guided by a strong vision and values generally produce more socially aware co-workers. These team members not only come together and lead people's movements but are your brand's greatest advocates, living and breathing your purpose as theirs too. This gives team members a genuine reason to continue to innovate and progress to drive the business to evolve and lead industries ultimately, to build stronger and more effective teams.
Nurture genuine and kind business relationships
"The Great Resignation is with us globally and a sign that people are restless and dissatisfied. Much of that comes down to a lack of kindness and empathy in business," says Sheppard who is dedicated to equipping corporate leaders globally with the tools to lead with kindness, while still achieving business objectives.
More than ever, leaders need to nurture kind business relationships. Simple things such as active listening, saying thank you and helping out with menial tasks, are all ways to show kindness in the workplace. But what builds relationships is showing humanity to one another, being understanding of others' situations, hardships and offering genuine support. Research has shown that kindness is contagious and can spread throughout a team rapidly, making people more comfortable with one another and inducing better teamwork.
Celebrate the success of others 
It is a given that team members appreciate when their successes are acknowledged and valued within a business. It is important for leaders to utilise how this acknowledgement motivates, influences and inspires the whole team to do and be better and also accomplish great things together.
Through Bambuddha's 2022 Corporate Kindness Awards and Conference, kindness is acknowledged and celebrated to encourage others in all our communities, businesses and more to contribute to a kinder world.
The gold of Random Acts of Kindness
Giving without any expectation of receiving anything in return can be one of the most uplifting experiences that fulfils our basic human desire to connect and nurture. Throughout our day there are many opportunities to deliver a random act of kindness. Complimenting a colleague on their work, or progress if they are new to their career, can make a world of difference in a pressured corporate environment and goes a long way to motivate and inspire; stopping to greet the concierge who mans the reception desks in lobbies of our buildings day in and day for our comfort, professionalism and protection is kindly; bring in a toy or an unopened gift one day to give to a colleague who may be doing it tough; or when out for lunch, pick up the tab without prior notice; help an elderly person cross a road, or in the supermarket. More random acts of kindness can start to change our world.
About Anna Sheppard:
Anna Sheppard is an inspirational keynote speaker and the founder and CEO of Bambuddha Group. Sheppard was nominated as a finalist in the 2021 Telstra Best of Business for Accelerating Women Category. Bambuddha is a network for dedicated learners who want to make an exceptional impact through leadership in business. Bambuddha is hosting the 2022 Corporate Kindness Awards and Conference celebrating businesses and leaders fostering ethical change and sustainability.
About Bambuddha:
Bambuddha Group is a social enterprise providing professional coaching, education and corporate programs for leaders committed to creating social impact in business. Programs provide access to a Corporate Kindness Curriculum that offers industry-leading coaches, executive education, and many resources to embed sustainable change and kinder practices for people, customers, the community and the environment. We believe kindness is the solution to understanding and embedding ESG priorities.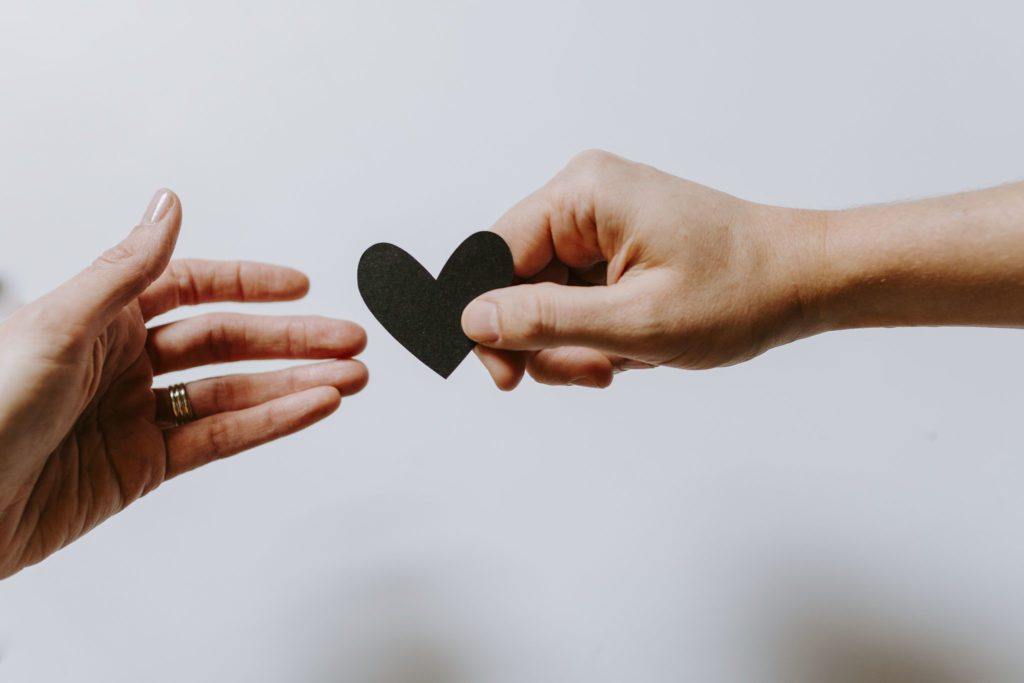 Connect with Bambuddha on social: