Why Grenache is the new darling!
WORDS: Peter Panousis – Peter Pan Wine PHOTOGRAPHY Supplied
Once overlooked, Grenache is rapidly growing in popularity not only as a wine style, but as a great fit with food. And some of its best blends are made in Australia.
IN the early days of good old Aussie wine making, Grenache was the poor cousin to many other grape varieties in this country.
Historically, Grenache in Australia was almost always associated with fortified wine and red still wine that was not particularly food-friendly. So much so that the late, great Doug Lehmann once described Grenache as a weed. But, I guess Mr Lehmann hadn't tried a Châteauneuf-du-Pape from the southern Rhone, in France, in his day – a wine made from many grape varieties such as Shiraz and Mouverdre but with Grenache as a key feature.
Unfortunately, there was a time when Grenache clearly fell out of fashion with Australian winemakers and consequently, was not commonly seen on retail shelves or restaurant wine lists. And to be perfectly frank, until recently, I was not a fan of Grenache either. I always felt they were underwhelming wines, providing little comfort to a seasoned wine lover who appreciated the power and tannin grip of Cabernet Sauvignon. However, in the past two years or so, I have been an avid fan of the variety and lucky for me, Grenache is red hot in the marketplace right now, so I am spoiled with offerings. This was made possible by the winemakers who have beards and those who do not – thank you for making Grenache the new rock star!
What is Grenache?
Grenache is a thin-skinned red grape variety not unlike Pinot Noir. Fruit berries tend to be small to medium in size and round to oval in shape, with a purple colour when ripe. The variety grows in large, broad conical clusters and can therefore be susceptible to disease in cooler and wet climates and may suffer from rot near harvest.
When made into wine, Grenache is dominated by notes of red fruits of strawberry, raspberry and cherry, but also violets, plum, candied lollies, clove,  lavender, soy sauce, soil and mushroom. The wine almost always has medium tannins, medium to high acidity and pronounced levels of alcohol. The fruit and higher alcohol can make the wine medium-bodied and provide a long and lingering length.
Obviously, the fruit notes and other characteristics will vary and differ depending on where the wine is from and how it was made. As Nathan Hughes, of Willunga 100, notes: "Grenache is extremely reflective of where it's grown. In McLaren Vale, we see lighter-bodied, more aromatic styles from Blewitt Springs and Clarendon. Down on the flats of Tatachilla, we see a far heavier, richer, full-bodied style."
Grenache from aged vines will show more intense flavours along with earthy and herbaceous notes — no surprise, as older vines often produce less fruit and thereby provide more concentrated fruit flavours in the fruit they produce.
The ancient wine writings tell us that Grenache was first discovered in the northern region of Spain, called Aragon, where it is called Grenacha. But there is some conjecture that perhaps the variety had its origins in Italy.  Nonetheless, further testing by way of DNA has proved this was not the case and Spain was pronounced the birth place of Grenache. Over time, and due to close proximity to France, it didn't take long for Grenache to creep over the border into Languedoc and then into Côte du Rhône, where it famously grows, carpeting the region.
In Australia, Grenache arrived with the James Busby collection of cuttings in the 1800s and is now widely planted throughout the land. However, it wasn't until new cuttings of the variety from the south of France were introduced to South Australia by Dr Christopher Rawson Penfold in the late 1840s that Grenache started to take off in Australia, with special thanks to the efforts of Barossa Valley, McLaren Vale and Clare Valley growers.
Notwithstanding this, the Wine Selectors' web page claims: "It also saw huge plantings in the Riverland region, as a key component in fortified wines of the early Australian industry. Indeed, up until the middle of the 20th century, it was the country's most-planted variety.  As consumer demand shifted towards more premium table wines, it fell out of favour, with many blocks pulled up and replaced with Shiraz and Cabernet or left to grow wild. By the start of the 21st century, however, the pendulum swung again and renewed interest in the variety saw many winemakers turning to old vine Grenache stock to create single-variety wines as well as classic Rhône-style blends. The Barossa, in particular, has blocks of wine with Grenache from 1850 still producing wines, each and every year. "
Where does Grenache grow best?
Grenache is one of the most widely planted grape varieties and grows around the world in a number of soil types including schist, granite, clay, limestone and even in less-fertile, sandy soils. Good drainage is also critical to its success. Grenache has a long growing season and prefers warmer climates, such as Southern France, Northern Spain and South Australia.  Actually, it relishes heat so it's not unusual to find Grenache grown in the warmer parts of the world including France's Rhône Valley, Languedoc-Roussillon, Maury and Provence regions; in Aragon, Priorat and Rioja in Spain; on the island of Sardinia in the Mediterranean Sea; along California's Central Coast and even in China. Grenache may in fact become the new climate change champion as temperatures begin to rise. Here in Australia, top-quality Grenache is grown in the warm wine growing regions of Barossa, McLaren Vale and more recently, in the west in Swan Valley and Margaret River. Also noteworthy is the fact that Barossa is home to some of the oldest Grenache vines in the world.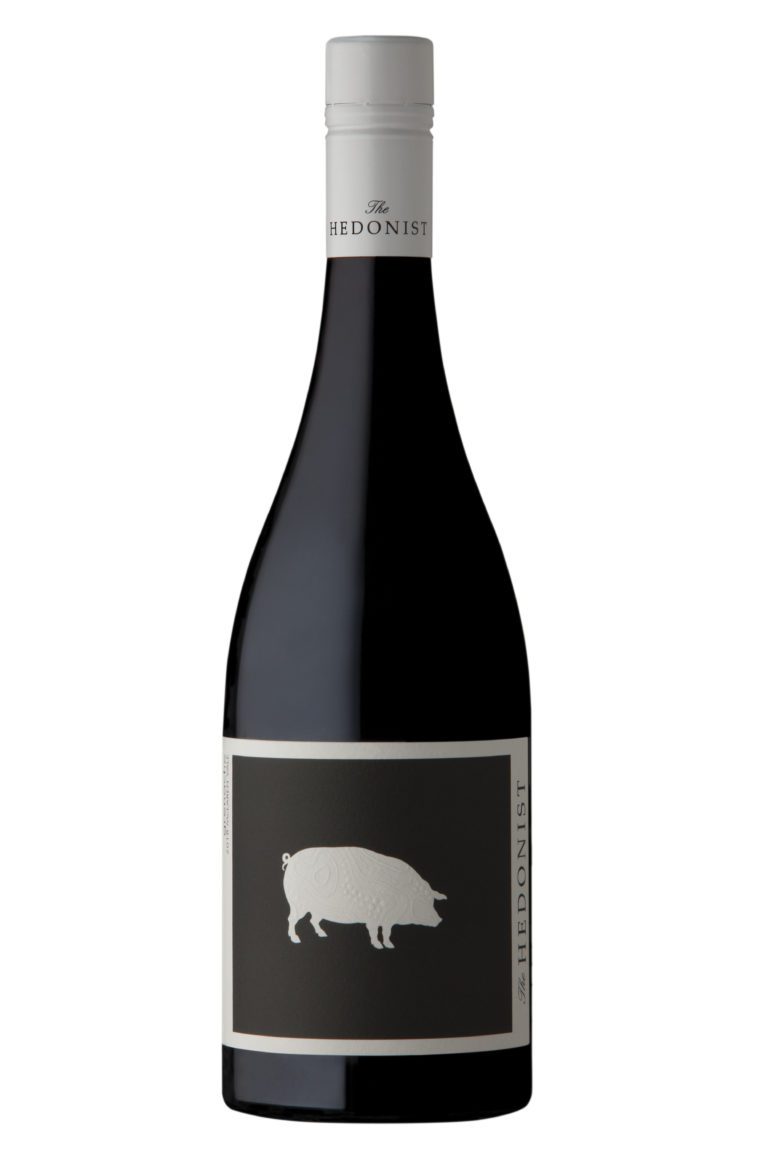 Why Grenache?
Grenache has become popular with the ever-increasing uptake in the market of French Rose and those young and young at heart, modern winemakers who are producing tasty Grenache for the table. Put simply, Grenache can suit all budgets, occasions and seasons too. Adding to this is the popularity of the blended Grenache with other varieties, so there is added interest and versatility for the wine-drinking market. So, for this autumn or any season really, try a Grenache – a most versatile variety that even gives Shiraz a run for its money. Grenache can be consumed young and fresh and is reasonably priced and affordable. In particular, Grenache offers a range of pleasures suiting young or inexperienced palates, from easy-drinking, pretty wines to more bold and complex wines for the experienced wine drinker.
When it comes to food pairing, Grenache is also a winner, offering versatility and approachability. Its fruit-forward notes, medium body with femine, silky elegant structure and a lengthy finish, Grenache is ideal for a variety of foods. Dishes include roast chicken and pork and a big yes to both Asian and Middle Eastern-inspired meals.  Grenache will work with many foods and is a must with fragrant Indian food, hearty stews, gamey meats and even super spicy dishes. Try Grenache with smoked oily fish – a pure delight to the senses.
What to consider
Try the Cirillo Estate Ancestor 1850 Vine Grenache from the Barossa Valley. This wine is regarded by many as a national treasure. Marco Cirillo is now custodian of the oldest surviving Grenache vines in the world, at more than 170 years. He is a ninth-generation viticulturist and winemaker.
Marco's philosophy is simple: "Allow the wine to do what it wants. If you grow it well, it makes itself comfortable without manipulation. But in a way I  intervene constantly, because I'm looking, I'm smelling, I'm tasting, I'm touching … I use natural yeast from the vineyard, and we don't filter our wines, but that's what's happened for thousands of years, so it's not new. We make wine our way. I've never made wine for a market or a scene or a movement. This is what we do; this is how I'll continue to do things."
The Cirillo Estate Ancestor 1850 Vine Grenache is grown from bush vines planted on sandy soils situated in the old Siegersdorf or Light Pass area of the Barossa Valley.  The wine has aromas of dark berry fruit and dried herbs with assorted spices pervading. The palate is complex, medium to full‐bodied with intense yet subtle, delicate flavours of cherry, aniseed, white pepper and savoury notes. There is an old-world charm about this wine, with savoury notes of leather and tobacco. The wine is matured in aged seasoned hogsheads for 24 months. Try it with gnocchi, roast lamb or duck.
From McLaren Vale, South Australia, try the Hedonist Grenache. Hedonist vineyards were established in 1982. The winery is 4.5 stars rated from James Halliday and is certified biodynamic and organic. The wines are made by husband and wife team James and Kimberley Cooter, from Cooter and Cooter Wines, and the legendary Walter Clappis (father of Kimberley), a veteran winemaker of more than 30 years. Walter was owner and winemaker of Ingoldby wines and has been awarded the highly-prized Bushing King award for the highest-scoring individual wine at the McLaren Vale wine show.
Their Hedonist Ecology Grenache involves using hand-picked fruit, which has been whole bunch fermented with natural yeasts in an open fermenter and matured in large-format oak for 10 months. The wine has lifted notes of red berry with Christmas spices while the palate is bright and juicy, savoury with red fruits and a long-lingering finish. Further, the wine is medium-bodied and well-structured with fine tannins. A beautiful wine to be sure, having received both a gold medal and 95 points from both the McLaren Vale Wine Show and the James Halliday Wine Challenge. Try this wine with lamb, Italian meatballs in tomato sauce or duck pancakes.
And finally, from one of Australia's youngest winemakers, is Charlie O'Brien's Silent Noise MF Grenache, also from McLaren Vale.  Twenty-three-year-old Charlie has honed his craft here in Australia with Gemtree wines, Pike & Joyce, Mosswood and overseas, for Paul Mas in the Languedoc and Château Haut-Bailly in Bordeaux, during his short career. Charlie combines old-world rigour with clean, modern winemaking techniques, so his wines are both unique and interesting – a craft he no doubt practised at his parents' Kangarilla Road vineyard.
Although Charlie is relatively young, he has accomplished many accolades in winemaking including recently winning four trophies at the McLaren Vale Wine show for his MF Grenache. Specifically, the wine received trophies for Best Single Vineyard Wine and Style other than Shiraz, Best one year Grenache and Best Grenache of Show. The Silent Noise MF Grenache shows ripe strawberry and raspberry, fresh green herbs and a little smokiness with juicy, moreish acidity on the palate. Throw it in the fridge for half an hour for maximum effect! Its drinkability scale is guzzle! Pair this wine with a charcuterie board or a simple pasta dish.
Enjoy and happy but safe drinking.
Raised on the Gold Coast, Peter Panousis is a Fine Wine Consultant who has operated many restaurants and cafes. Formally educated with a Degree in Hospitality, Peter is WSET trained and has undertaken extensive wine education. He is also a Member of ASVO (The Australian Society of Viticulture and Oenology), and an Associate Fellow with AIM (Australian Institute of Management). See more from Peter @peterpanwine on Facebook, Twitter and Instagram.