WORDS: PHOTOGRAPHY
It was never going to be a dull lunch when Simon Gloftis caught up with criminal lawyer Chris Nyst — and ORM was there to listen in.
It's 3 o'clock on a Friday afternoon when Chris Nyst pulls up at Hellenika in a shiny black Mercedes, not fashionably late but definitely fashionable. Nyst — the high-profile criminal lawyer, acclaimed novelist, and filmmaker — is known for his pinstriped sartorial style and arrives, as always, dapperly dressed.
He makes his way into the restaurant and takes a seat beneath a portrait of Aristotle Onassis, part of the striking 'Greek icons' series of paintings that decorate the walls of Hellenika.
He's here to chew the fat with Hellenika owner Simon Gloftis in the latest of Gloftis's regular sit-down chats with fellow Gold Coast identities for Ocean Road Magazine.
Nyst is a friend and former business partner of another of Gloftis's recent interview guests, John Witheriff, who together with Nyst set up their first law firm in Southport in the early 1980s.
"I was telling John how I remember, as a kid, sitting in the car outside your office with Mum while Dad was inside doing business," Gloftis says, Nyst nodding fondly at the memory.
"I think Dad was John's first client."
Gloftis starts by asking Nyst how he came to be on the Coast.
"We were living in Brisbane and I started coming to the Gold Coast chasing the surf," the lawyer responds.
"My brother and I started surfing in the school holidays down here in about '66. And then by the time I got to high school, I was breaking my neck to get out of Brisbane and get to the Coast."
"It's a great reason," Gloftis says. "I've never surfed, you know that? One of my customers is a surfboard shaper; he gave me a mini mal once. I tried to take it out by myself out the front here [at Nobby Beach]. I went out for about two minutes, threw the board in the van, and gave it away."
Nyst remembers starting surfing on old hire boards at Surfers Paradise.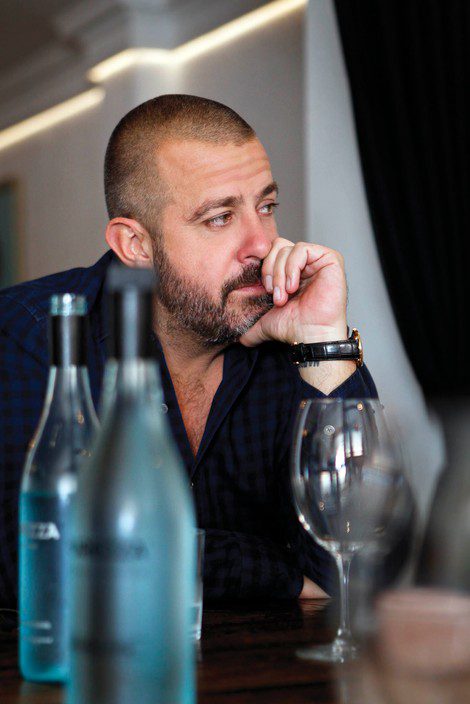 "They were the big bloody 'planks' [longboards] — you'd go out the front there and just get hammered in the closeouts," he says.
"Then I started getting down to Coolangatta on a regular basis. I was done then [hooked on surfing]. There was no going back for me."
Gloftis asks Nyst — whose celebrity clients have included Pauline Hanson, 'Postcard Bandit' Brenden Abbott, tennis bad boy Bernard Tomic, arch-conman Peter Foster, and the notorious Lacey brothers gangsters — if he's always specialised in criminal law.
"What really happened is that we'd started a firm — John and I and Steve Amundsen — called Nyst and Co in Southport," Nyst says.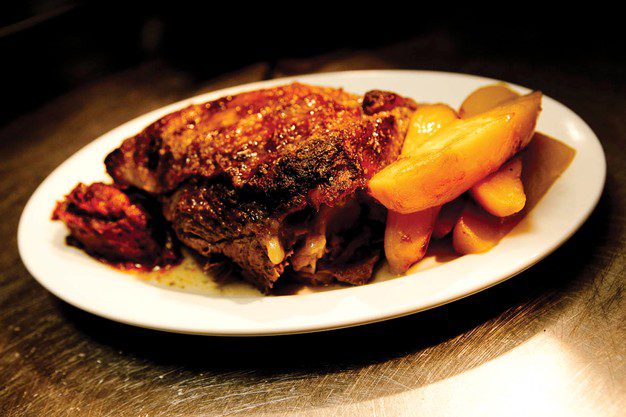 "I had this idea that I wanted to specialise. At that time, the reputation of lawyers on the Gold Coast wasn't very good in Brisbane. I was doing my articles at a firm called Power and Power in Brisbane. I was breaking my neck to get down to the Coast and everybody said, 'Oh, don't go to the Gold Coast'.
"Coast lawyers then were just known as conveyancers. It was 'sign this' and then go to the pub. It was a much more relaxed profession down here back then. If you had any conveyancing you went to a Gold Coast solicitor, but if you had anything serious you went to Brisbane.
"I wanted to get some young guys around me and specialise and be known for really good work on the Coast. I was specialising in litigation essentially, but I was trying to make a name for myself as a specialist criminal lawyer.
"Johnny was doing the commercial [law] stuff and we brought Steve in who ended up taking over the personal injuries stuff. We all had our own areas.
"So basically what we had was a three-partner firm and no work [laughter]. But we were excellent at what we did! Johnny used to go to mass on Sundays and pray for work. That's what he reckons anyway [more laughter]."
Gloftis: So was criminal law something where you thought, 'I'm good at this and I love doing it' or was it more that you kept falling more and more into it?
Nyst: "I actually loved doing it. I still love doing it. Sometimes I find myself sitting up at bloody one o'clock in the morning working on a brief. When it's about appearing in actual cases in court, I just find that really engrossing. I enjoy it.
"It's a bit like writing. The minute I start writing, I'm just away. For me, it's more enjoyable than sitting down watching TV or anything else. I did enjoy, and still enjoy, the court stuff. And, basically, criminal law is the purest form of that.
"Back in the day, there was no option — once you were charged with a criminal offence, you were going to court. Nowadays, it's a bit different. There's a lot of plea bargaining and mediation and stuff that goes on."
Simon asks Nyst how long he's been in the law game now.
"I started my articles at Power and Power in 1975 I think and I was admitted in 1977," Nyst replies.
"A good old mate of mine, [the late Brisbane barrister] Kelly Macgroarty, got up at his 80th birthday a few years ago and said, 'I want to thank Chris Nyst for giving me my last brief, because it let me get through to 50 years at the Bar'. It was a touching moment, but it was also a reminder of how long I've been in the game myself."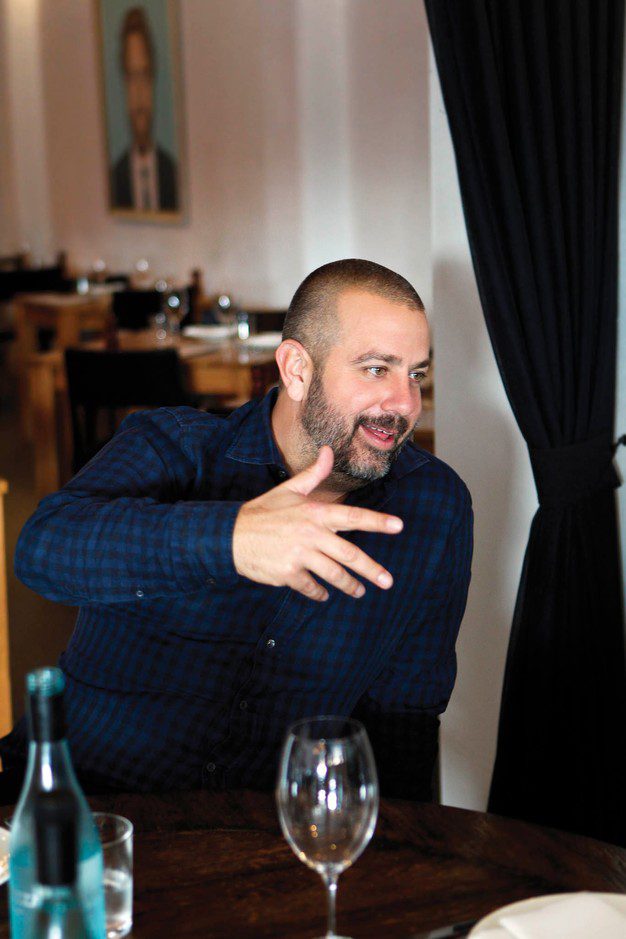 With a chuckle, Gloftis concurs: "Hellenika's been a nine-year journey and I feel like I've been here forever!"
Harking back to his own early days in the hospitality industry, Gloftis remembers his old Nobby Beach cafe, Little Beans, featuring in Nyst's second crime caper, Crooked Business. It was the memorable disabled parking scene, starring Ahn Do.
"We closed the cafe down for the morning — we made no money," Gloftis laughs. "You invited us to the premiere and I thought I was a movie star. I thought it was the best thing ever. I was like, 'How good's this; how long's this been going on?'"
Gloftis asks Nyst if he's spent much time in Hollywood.
"We did a couple of screenings of [his first film] Gettin' Square there," Nyst recalls.
"When I was there, we went to a party one night at [Australian director] Phillip Noyce's place. Heath Ledger, Naomi Watts — everybody was there."
"I really enjoy LA," Gloftis says. "I spend a lot of time there. I've heard people tell me it's the worst city in the world, but for some reason I love it.
"I stayed at the hotel where Jennifer Aniston was having her 50th and I ended up going to the Grammys by accident. I've had a really good Hollywood experience and I love it — there's something magical about it."
How did Nyst get into filmmaking, Gloftis asks him.
"It's a very roundabout story," Nyst says. "My parents were movie people. I was raised in the '50s and '60s and they were really the heydays of cinema.
"Every Friday and Saturday night, we would go to the movies — three boys [Nyst and his brothers] in our pyjamas and dressing gowns. We'd go and sit in the canvas seats and watch the movies. So I grew up with Humphrey Bogart, Gary Cooper, and all that sort of stuff. I loved all of that movie stuff.
"I told my old man I wanted to be a movie star. He suckered me and said, 'You won't make any money as a movie star — the next best thing to an actor is a lawyer. They go to court and they act'.
"Dad used to take us to the courts in Brisbane to watch Dan Casey, a well-known criminal barrister, do his thing. A lot of people did it in those days. Some people used to be there [as court spectators] five days a week. So I was suckered into becoming a lawyer instead of a multimillion-dollar movie star.
"Then the Fitzgerald Inquiry [into police and political corruption] came along and it kind of changed everything. At that stage, I just started writing down some stories about some stuff that had happened in the pre-Fitzgerald days. And I wrote a book, Cop This, which was all about pre-Fitzgerald Queensland."
Nyst then secured a three-book deal with Harper Collins to pen crime novels and later wrote the screenplay for what became Gettin' Square, the hit 2003 crime caper starring Sam Worthington and David Wenham.
"I loved it, Gettin' Square, I absolutely loved it," Gloftis enthuses. "I watched it so many times — I thought it was the best."
He asks Nyst if he made money out of Gettin' Square.
"I made fees out of it, but it wasn't like millions of dollars rolling in," Nyst says.
"You wouldn't be a writer in Australia for the money. I don't think you'd be in the arts. We just don't have a big enough audience. If you want to make money out of the arts, ply your trade here and then go overseas. I often say that to the kids who want to be actors: 'Go to America'."
Turning to a topic close to his heart, proud Gold Coaster Gloftis asks fellow long-time resident Nyst where he thinks the Coast is at in terms of its evolution.
"I think the Coast is going great — it's really coming into its own as a city," Nyst says.
"The Coast has been, I think, a little bit self-conscious about its own image and has not been very forthcoming about embracing what it is. But I think now we're becoming more comfortable in our own skin. And I think the more we celebrate it, the better.
"It's a great town; it's got everything. Raising kids on the Coast is great. I've brought up four kids on the Coast [two, Jonathan and Brendan, are lawyers at Nyst Legal]. And now I find I'm here at the other end — just the two of us [Nyst and wife Julie] and living in an apartment. Where else would you live? I go for a run along the beach every morning — it's sensational. So you've got all of that.
"The thing we need to concentrate on now — the next phase if you like — is extending the light rail. I think the light rail was the start of becoming a real city, a real major city. We've got to extend it, particularly because of the shape of the Coast. It's elongated.
"I'm also kind of hoping that in the immediate years to come, we'll start working on our culture hubs and all of that sort of stuff. Bringing that sort of cultural infrastructure forward. We've got all the sporting infrastructure. We've got the restaurants and so forth.
I've got to say, now on the Gold Coast, there's a good offering of restaurants. You think back 10 years ago, there was nothing — it was embarrassing. I remember going down to Hobart and having all this beautiful food and coming back here and not being able to get a decent feed. It's changing, and it has changed.
"I think the Coast has come into its own in the past five years, and the next decade's going to be really something."