What are The Best Dating Apps Of 2023: Reviews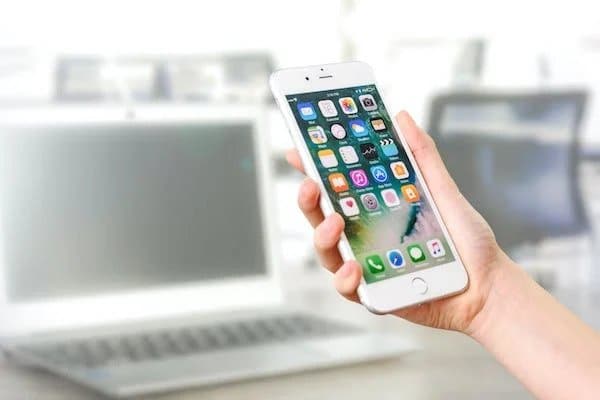 WORDS: Diana Smith PHOTOGRAPHY Supplied
In an era where digital connections have become increasingly important, dating apps have revolutionized the way people meet and connect with potential partners. With countless options available, finding the best dating app that suits your preferences and relationship goals can be a daunting task. In this comprehensive review, you'll find out all about the best dating apps of 2023, highlighting their unique features, user experiences, and suitability for different types of daters. Whether you're seeking a casual fling, a meaningful relationship, or anything in between, this guide will help you navigate the world of dating apps and make an informed choice.
Tinder
Tinder has firmly established itself as a dominant player in the ever-evolving and increasingly competitive dating app landscape. Renowned for its exceptionally user-friendly interface and an extensive user base that spans the globe, Tinder has become synonymous with modern dating. At the heart of its appeal lies a brilliantly simple swiping mechanism, which has revolutionized the way people connect with potential matches. Whether you're swiping left to pass or right to express interest, the power to shape your romantic destiny is at your fingertips.
Bumble
Bumble has made a name for itself with its distinctive and empowering approach to online dating. What sets Bumble apart is its commitment to putting the power of initiating conversations squarely in the hands of women. This refreshing departure from traditional gender dynamics has not only redefined the online dating landscape but has also led to the creation of a more respectful and balanced dating environment.  Beyond its innovative approach to dating, Bumble offers an array of features designed to foster connections in various spheres of life. In addition to swiping for romantic interests, users can utilize Bumble BFF to find new friends or Bumble Bizz for professional networking.
Hinge
Hinge takes a refreshing approach to dating apps, focusing on fostering meaningful connections. It prompts users to create detailed profiles and engage with prompts, allowing for more personalized conversations. The app's algorithm also aims to provide matches based on shared interests and values, making it an excellent choice for those looking for long-term relationships.
OkCupid
OkCupid is a veteran in the online dating world, known for its in-depth profiles and comprehensive compatibility quizzes. It uses a combination of user-generated questions and algorithms to match users with others who share similar values and interests. OkCupid's inclusivity and commitment to user privacy make it an appealing option for daters looking for both casual and serious connections.
SugarDaddy
This is one of the apps that present a specific niche within the dating app landscape. The reason why that's the case is simple to understand – platforms like SugarDaddy cater to individuals seeking mutually beneficial relationships, often characterized by financial support from one party to the other. This amazing sugar dating app connects "sugar daddies" or "sugar mommies" with "sugar babies," allowing users to specify their expectations, whether it's financial assistance, mentorship, companionship, or other arrangements. While these apps can provide opportunities for people to explore unique relationship dynamics, it's crucial to approach them with transparency, clear communication, and a full understanding of the terms involved, as they can be quite different from traditional dating apps.
eHarmony
eHarmony caters specifically to individuals seeking serious, long-term relationships. It employs a detailed questionnaire to assess users' compatibility, focusing on factors like personality traits and core values. While it may require a more significant time investment, eHarmony's commitment to finding compatible partners has resulted in numerous successful relationships and marriages.
Grindr
Grindr is a well-established dating app for the LGBTQ+ community, with a particular focus on gay and bisexual men. It offers a location-based approach to connect users with nearby potential matches. Grindr has evolved beyond just dating and now includes features like LGBTQ+ news and social networking, creating a supportive and inclusive space for its users.
Coffee Meets Bagel
A unique feature of Coffee Meets Bagel is its "slow dating" style. It encourages more deliberate and targeted relationships by offering users a set number of curated matches each day. The algorithm of the app improves match quality over time by taking into consideration user preferences and behavior. Those who value quality over quantity in their dating experience are drawn to Coffee Meets Bagel.
Choosing the best dating app for your needs in 2023 requires careful consideration of your dating goals, preferences, and desired user experience. Whether you're looking for casual encounters, meaningful relationships, or connections within specific communities, the diverse range of dating apps available offers something for everyone. It's important to remember that finding the right match often requires patience and persistence, so don't be discouraged if your ideal connection doesn't happen immediately. As you navigate the world of online dating, these reviews will serve as a valuable resource to help you make an informed choice and embark on your dating journey with confidence.