WAIST DEEP On devils mountain
WORDS: PHOTOGRAPHY
A story of three snowboarders search for backcountry powder in the Japanese Alps…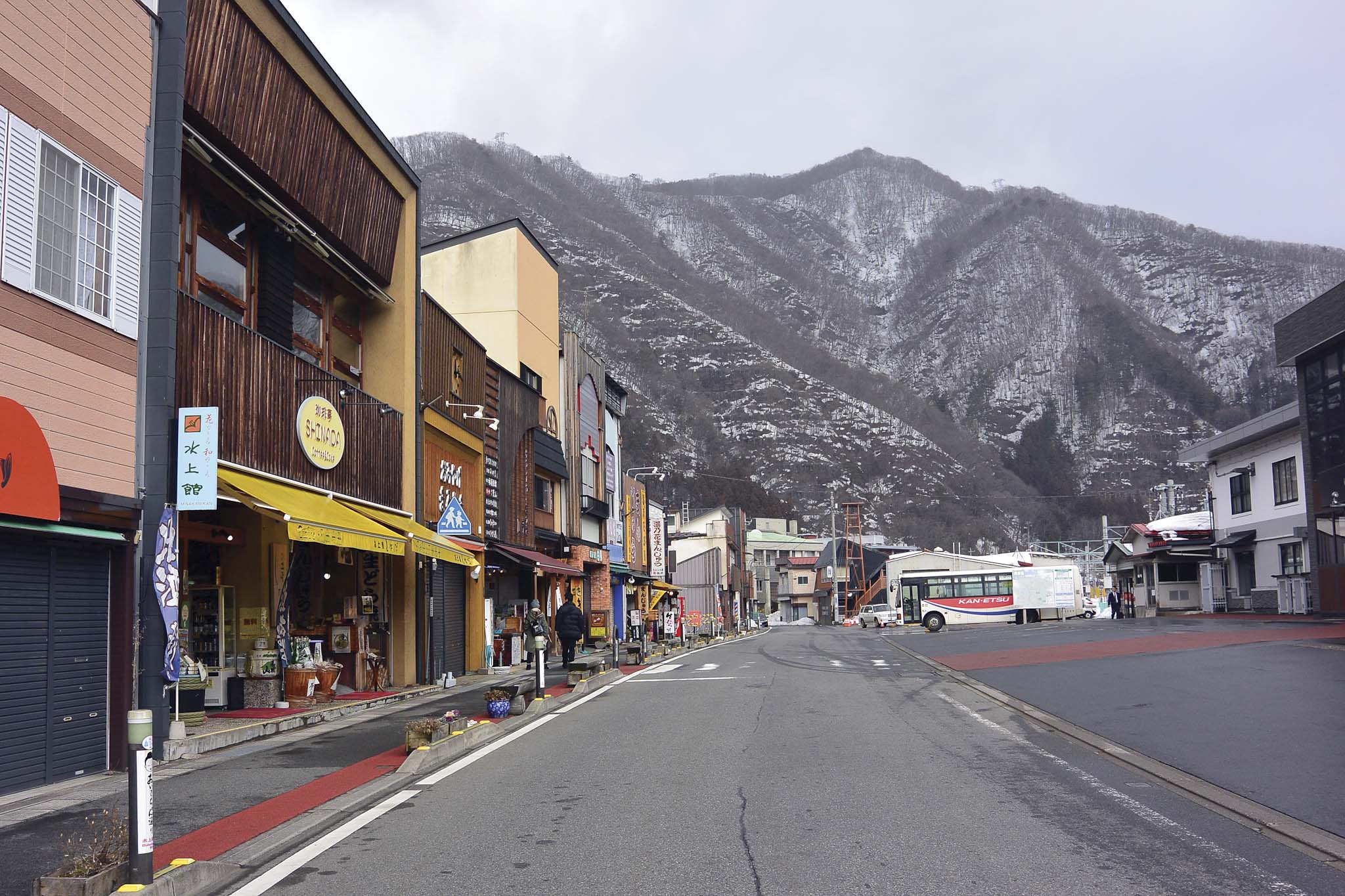 With over a decade traveling to Japan in pursuit of pristine uncrowded powder, it had dawned on me that the country had much more to offer the powder thirsty skier or snowboarder than being confined to ski resort boundaries.
Having to compete for fresh tracks on a powder day with hundreds of other powderhounds, in most cases will leave you with a couple of runs of fresh snow if your lucky, before the mountain is chopped up like a sushi roll.
"The unknown potential for insane snowboarding… we just needed to find it."
With a combination of the northern, central and southern Alpine region of the main island of japan (Honshu), and throw in the huge annual snowfall the area receives and there's a lifetime of exploration for endless powder perfection on offer. We just needed to search for it!
With a crew of three snowboarders Dan Swon, Wayne Royce, and myself itching to find Japan's white gold, we had narrowed down on a location three and half hours northwest of Tokyo by train. The destination was Mt Tanigawa, which lies on the border of Gunma and Niigata Prefectures and sits precisely where the weather systems from the Asian continent and the Pacific meet in often furious displays of extreme weather, and is commonly known by Japanese as the (devils mountain). Its reputation for challenging climbing and mountaineering has put this place on the map, for us it was the unknown potential for insane snowboarding, we just needed to find it.
Getting there
If travelling from Narita Airport take the Narita express to Tokyo Station, then jump on the JR Joetsu Shinkansen line and it will take you into Minakami in under three hrs travel time.
Minakami is the hub of the area, a quaint little town with local restaurants serving homestyle food, with friendly locals walking the street as the aroma of fresh pork buns slowly steaming in the alpine air providing a calm and relaxing atmosphere. Minakami boasts plenty of winter action activities with nine ski resorts all located in the region with an abundance of tourist accommodation and breathtaking outdoor onsens. Well worth basing yourself here if your wanting to explore the area, as for us we were heading further into to mountains, and closer to Mt Tanigawa to a village called Tenjindara about 30min from Minakami by bus.
"We were exposed and totally at her mercy"
We found ourselves on Tenjin ridgeline that makes its way to the peak of Mt Tanigawa. I was gazing into a powder filled gully that disappeared out of sight as it dropped into the valley below, adrenaline was kicking in as the apprehension of the unknown had begun. Not foreign to this feeling I was embracing it and breathing calm, as this was the usual process before making the first drop into unfamiliar terrain.
A moment later an unexpected wind gust hearled up through the valley, sending us all to our knees! White knuckled and boards pinned nose first with little to hold on to as the intensity of the wind grew, "I could not believe what I was seeing." As it began to strip the snowpack bare leaving just ice covered rocks. I was concerned at this point as to whether we were going to make it of the ridge!
As Mt Tanigawa showed us her relentless fury, "we were exposed, windblown and totally at her mercy", the Mountain wanted us off and I could do nothing about it!
In a split second the wind ceased and released us from its hold, instantly and robotic like we grabbed our boards strapped in and intent to make our way into the valley.
Like Ninga's on a full kamikaze assault we dropped in and weaved through the tight trees and into the gully loaded with deep powder. We were surfing the white wave with buckets of waist deep snow getting thrown skyward on every turn.
A feeling of calmness was beginning to emerge, the polar opposite of what we had encountered moments prior, as the trees provided shelter and safety from the fierce ridgeline above leaving only the sound of my own breath and snowboard slicing through the stillness, as I began to hoot, grinning from ear to ear. I could also hear hoots from the rest of the pack, confirming they were safe and well as we weaved our way through this pristine landscape of deep powder into the valley below. We grouped safely together at the bottom as a round of high fives ignited within the group, the air was charged with intense energy as we gazed up towards the summit with the peak emerging from the clouds. Mt Tanigawa had granted us permission to ride, with the admission fee being the awareness and respect that it deserves. Had we just found what we were searching for?
Tanigawa peak and backcountry terrain
The peak of Mount Tanigawa stands at 1977m. It's not a high altitude climb, however its considered very dangerous due to the weather it recieves. Two huts are located on route to summit and can provide shelter if caught out. If you intend on climbing during the winter season you must ensure you're well prepared with climbing equipment including, snow shoes, crampons, ice picks, poles and a hydration source. Good quality outerwear and removable layers and of course a two way radio for contact within your group.
If your skiing or snowboarding ensure your group has all of the above climbing equipment as conditions can change rapidly. Avalanche equipment and knowledge of how to use it. Mt Tanigawa and Tenjin Ridgeline are prone to avalanche almost all the time snow is present, with large wet slab avalanches triggered almost daily into the valley below. If you are lucky enough and get the onditions right you'll be rewarded with amazing wide open powder bowls with views that are mind blowing as you look up at your lines and witness the raw energy this mountain seems to have.
"Its where the real Magic Happens."
A short traverse from Toge lift will place you on The Tenjin Ridge. From there hiking along will provide you access to basically all the backcountry terrain in the area, its where the real magic happens!! You want bowls, gullys, natural halfpipes, pillow lined ridges? It's all there and you'll be rewarded if you explore. Note: This is Backcountry terrain and is not checked by ski patrol, and absolutely advisable to ride in a group, with the correct avalanche gear for you and your group at all times.
Where to stay?
There is an abundance of accomodation within the Minakami area, and what is unique is most of these resorts are built on or around natural hot springs, resulting in some of the most visually spectacular views and surrounds you could imagine.
As for us we had tracked down a local mountain guide (Kieran Mcnamara) who also runs Tenjin Lodge with his wife and dedicated team, located not far from the base of Tanigawadake Ski area.
This location and lodging suited our needs very well, providing outstanding home cooked meals and breakfast served daily. The lodging presents itself as a relaxed grass roots style, providing both western and japanese rooms. It has a large communal dining table and common lounge with a great fire place burning into the evenings providing a great atmosphere to kick back and mingle. Highly recommend staying here if your interested in climbing or taking on the backcountry in the area, as the majority of guests are there to do the same and valuable information regarding weather conditions and mountain safety is always freely shared between guests.
If this article has awakened that sense of exploration inside of you, I'm very excited for you and know that is surely attainable by anybody that is searching for it. I believe if you adopt an explore and don't exploit attitude you will truly be rewarded by the mountains, the people and the culture. It's no wonder Mt Tanigawa is held close to the hearts of local Japanese and all that visit.
Although it's obviously clear that its not everyone's cup of tea as the rewards you receive by exploring the area only comes with effort and persistence.
But if you are of the mindset similar to ours and ready to take the next step into backcountry or big mountain riding I'm certain you'll be challenged and find what you're looking for here as we did. I'm confident Tenjindaira will remain Honshu's best keep secret for quite some time.
* Thanks to The North Face Australia for the support and the team at the Harbourtown store here on the Gold Coast providing great service and product for all your outdoor requirements.