TWO Long Lunches – Spicers Tamarind Retreat, Maleny – Saturday 6 and Sunday 7 August 2022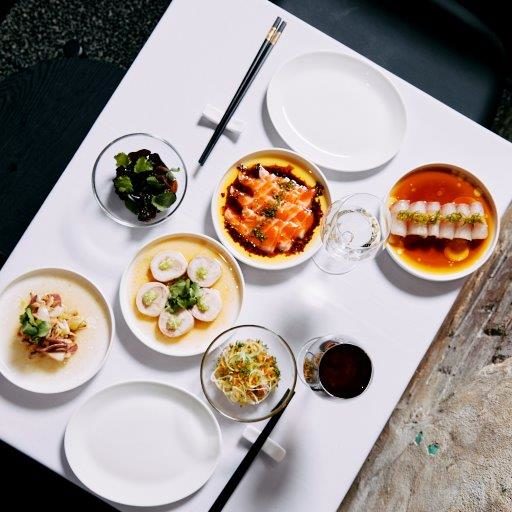 WORDS: Elaine Millar PHOTOGRAPHY Supplied
GOOD FORTUNE FOR YOUR MOUTH – with VICTOR LIONG owner / chef of Melbourne's Lee Ho Fook.
A collaboration with DANIEL JARRETT, Executive Chef @ THE TAMARIND,
Spicers Tamarind Retreat, Maleny
TWO Long Lunches – Saturday 6 and Sunday 7 August 2022
for The Curated Side Plate!
Spicers Executive Chef Daniel Jarrett, The Tamarind Restaurant will join forces with the highly awarded Victor Liong, owner chef of Lee Ho Fook, for two exciting and unique long lunches to celebrate the Sunshine Coast Hinterland and its extraordinary producers for The Curated Side Plate!
Did you know that Lee Ho Fook means 'good fortune for your mouth' which was inspired by the Warren Zevon lyrics in Werewolves of London album?
Victor's aspirational Chinese restaurant is hidden down a Melbourne laneway, off the iconic Flinders Lane dining precinct. His cuisine takes the legacy of deliciousness given to him by generations of Chinese Australians then he takes it to a highly personal and creative level. It's a new style of Chinese cuisine – from the very creative mind of Victor Liong.
Victor arrived in Australia from Brunei at age six and grew up immersed in the multicultural energy of Sydney. He's an alumnus of the kitchens at Galileo and Mr Wong, and his time at the acclaimed Marque restaurant remains a significant influence on his approach to this day. In 2013 Victor opened his first restaurant, Lee Ho Fook, in Melbourne. Originally located in Collingwood, Lee Ho Fook rapidly grew in popularity and in 2015 moved to a larger site on Duckboard Place in the CBD, where its loyal following enjoys Victor's unique and creative new-style Chinese dishes. In 2021, Lee Ho Fook opened at Marvel Stadium, in Melbourne's Docklands precinct, adding to the fabric of arena dining, focusing on large format, family-friendly Chinese Australian classic dishes.
On the 6th and 7th August, Victor and Dan will showcase these nuances of modern Chinese cookery for two immersive banquet-style lunch which also includes beverages from the Sunshine Coast region.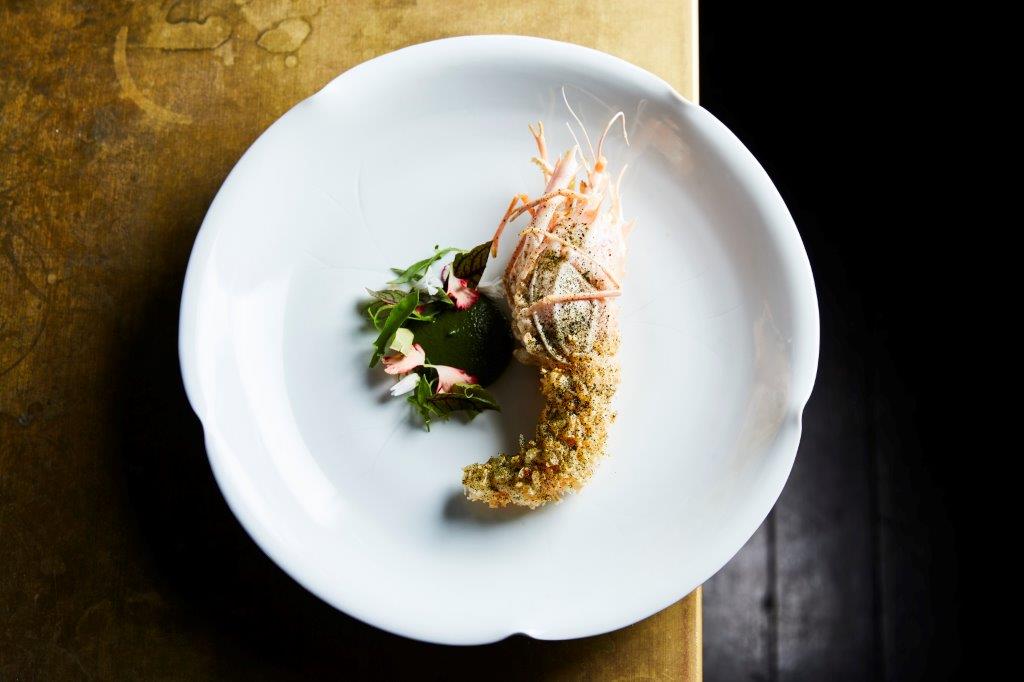 A MENU to tease lovers of brilliant cuisine –
Four Dances of the Sea
Chaozhou style raw kingfish, superior soy and crispy garlic
Sashimi of local fish, black bean and orange dressing
Drunken local scallops, aged shaoxing rice wine, goji berry
Wok fried local squid, sour mustard greens and chilli
Cantonese style steamed Coral trout, local Fraser Isle Spanner crab, Mountain top mushrooms, ginger and spring onion
Wagyu beef, Chinese condiments, local greens and bing bread
Jasmine rice ice cream mont blanc, cocoa caramel
Because both chefs are advocates of hyper-local produce, the majority of ingredients are sourced from the Sunshine Coast Region –
Seafood from Mooloolah River Fisheries
Belvedere Farm Eggs, Cedarton
Maleny Dairies Milk
Mountain top mushrooms
Fraser Isle spanner crab
Falls Farm organic vegetables
Herbs, vegetables and fruits from The Tamarind's own kitchen garden
The local community weaves through the beverages for the lunches too.
Sunshine and Co Spirits, with their home and Distillery located in lush Sunshine Coast hinterland rainforest, just a short idyllic walk from Queensland's iconic and much-loved Big Pineapple will shine on the day. Head Distiller Adam Chapman is at the very centre of their shared vision to produce fine spirits that surprise and delight. With an extensive 35-year international career and qualifications in wine making and spirits production & education, Adam's approach to the creation of beautiful drinks combines centuries old traditions with modern science whilst protecting the magical environment.
Moffat Beach Brewing Company will quench thirsts with their award-winning beers. Looking for an escape from big city life, Matt and Sharynne Wilson dreamed of creating something for themselves… a truly unique hospitality experience celebrating delicious beer, fresh, local produce and innovative cuisine. After visiting
Moffat Beach, or 'Moffs' as those in the know call it, they knew they'd found the place to bring their dream to life.
We welcome guests at 12.00noon for champagne and canapes on arrival then onto The Tamarind Restaurant Pavilion to enjoy this banquet style lunch with beverages. We estimate the lunch will conclude by 3.30pm.
Please note due to the nature of the event, we are unable to cater for any dietary requirements.
This event is banquet style and communal seating. As couples and groups will be seated together, please advise of your preferred seating arrangements when booking.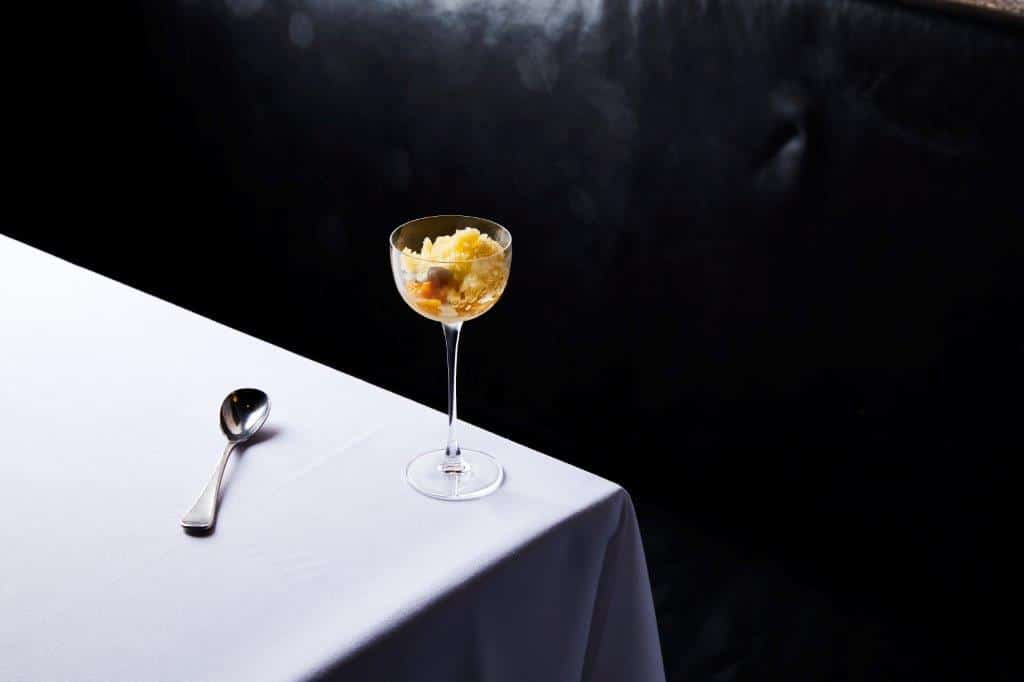 TICKET – $295pp Lunch inclusive of set beverages
PHONE – 07 5420 5420
EMAIL – [email protected]
LUNCH and STAY RESERVATIONS for TWO
LUNCH and ACCOMMODATION options:
Inclusive of ONE night luxury accommodation on Sunday the 7th of August, the chef collaboration lunch (champagne on arrival, canapés, beverages with lunch, banquet) and breakfast the following morning.
Spa Studio: $1299
Falls Villa: $1299
Forest Villa: $1299
Orchard Villa: $1299
Gardens Villa: $1299
GENERAL DETAILS
Spicers Tamarind Retreat –
Western luxury blended with eastern tranquillity.
WHERE 88 Obi Lane South, Maleny QLD 4553
THE RETREAT HERE Accom P 1300 311 429
THE TAMARIND HERE Restaurant Dining
WHEN Dinner – 3 course a la carte or 5 course tasting menu. Wed to Sun from 5pm
Lunch – 3 course a la carte or 5 course tasting menu. Sat and Sun 12pm to 2pm
DIETARIES Please advise dietaries at time of booking.
SPICERS TAMARIND
Spicers Tamarind Retreat offers rainforest fringed luxury, infused with the seductive spices of Asia. Tamarind is a welcome 18-acre sanctuary of calm and elegance.
A getaway at the retreat is an extraordinary experience; an Asian-influenced oasis that feels like you're a world away, surrounded by natural beauty and tranquillity. Western luxury with eastern tranquillity. Relax in Spa Anise, astonish yourself at the Tamarind Cooking School or just enjoy the stillness of a truly unique escape – just an hour north of Brisbane and 3km east of the Maleny township.
The Tamarind Restaurant
Exotic flavours of the Far East with a Thai heart in a lush rainforest setting.
The Tamarind, under the inspired direction of Executive Chef Dan Jarrett, has earned an enviable reputation on the Sunshine Coast for Modern Asian cuisine. Awarded one Chef Hat in the 2018 and 2020 National Good Food Guides, The Tamarind's menu is mod-Asian fusion at its best – effortlessly combining sweet, sour and spicy flavours with fresh local produce – the perfect meeting of traditional and new. Also, breakfasts are aspirational, and not to be missed.
Learn more about the Asian influences of The Tamarind and why they are highly awarded https://spicersretreats.com/restaurants/the-tamarind/
Executive Chef Daniel Jarrett has mastered the culinary art of modern Asian cuisine during his highly acclaimed career. Leading an Asian fusion experience however originally French trained, Daniel continues to delight modern Thai and mod-Asian food lovers in South East Queensland. His passion for food, combined with his outstanding culinary ability has seen him receive a number of awards, most notably a One Chef Hat in the 2018, 2020, 2021 and 2022 Australian Good Food Guide awards.