The Yogic Kitchen offers a quiet argument for a food-as-medicine approach to health, based on the ancient Indian practice of Ayurveda.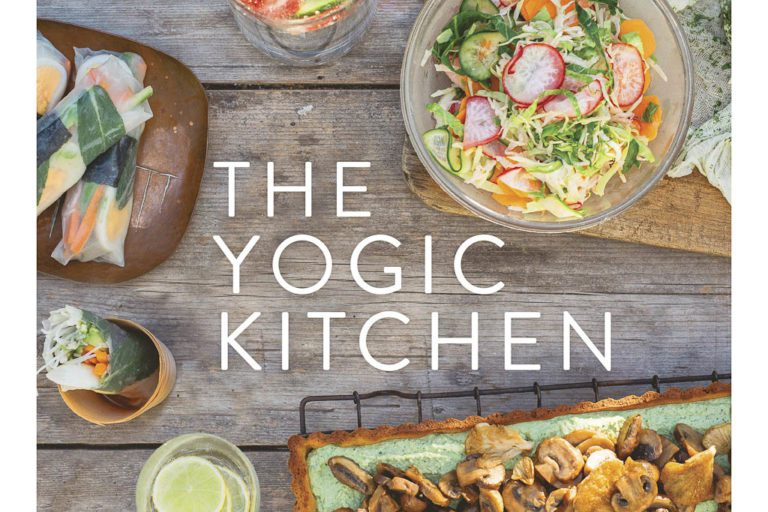 WORDS: PHOTOGRAPHY
Yoga is good for your body and so too is its sister philosophy, Ayurveda. Tried and tested over thousands of years, this ancient Indian food-as-medicine practice can heal and restore you, bringing balance to your system. In The Yogic Kitchen, Ayurvedic health coach, skilled cook and passionate yoga teacher Jody Vassallo, offers you a 100 recipes as well as a wholistic guide to Ayurveda that shows you how to identify which of the three main constitutions (or doshas) you are and how you can support your dosha with the right food medicine.
Packed full of diagnostic charts and gentle advice on the Ayurvedic way, The Yogic Kitchen translates Jody's passion for good food and good health (as well as stylish living), into recipes that do all the work for you. This book illustrates the power of the right ingredients to bring balance to the digestive system and the mind as well as joy to the tastebuds.
Jody Vassallo is a food writer, stylist, yoga teacher and Ayurvedic health coach. Jody has been working as a recipe writer and food stylist for the past 25 years, collaborating with Jamie Oliver, Bill Granger and Donna Hay. She was a consultant to Jamie Oliver's Ministry of Food in Australia, and had a regular special diets column on his website. Jody's career began working with Donna Hay, writing recipes, styling and testing, and was Food Director at Murdoch Books in the late nineties. Since then she has authored seven of Marie Claire's best-selling cookbooks, and won a slew of awards for 18 additional books she authored and styled. From 2004 she authored 15 highly acclaimed regional food books for Hachette, which were published internationally, and more awards followed. She's worked for the National Heart Foundation, the NSW Institute of Sport and the Australian Institute of Sport. Jody lives in Central Tilba and works as a stylist, cook and recipe writer for a range of clients, including River Cottage Australia. Her most recent book is Beautiful Food.
The Yogic Kitchen by Jody Vassallo (HQ Non Fiction, $39.99) available at all good bookstores. https://www.harpercollins.com.au/9781489261687/the-yogic-kitchen/