The Ultimate Experience – Killer Queen, Elton Experience, Bowie.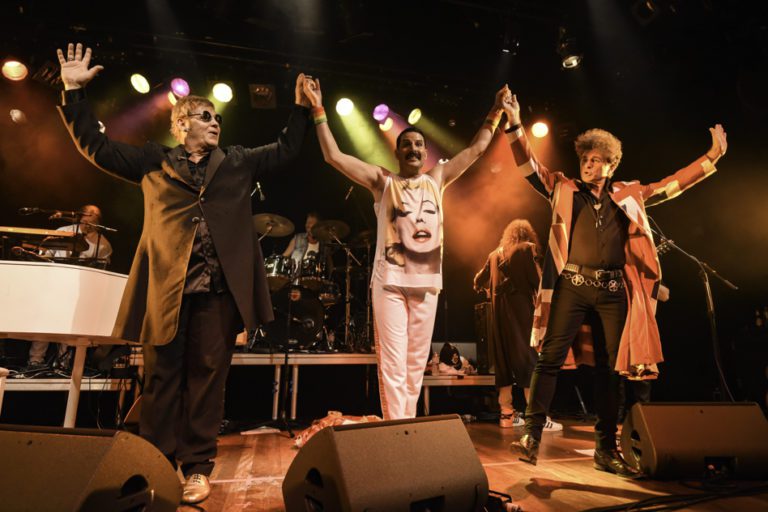 WORDS: Katriina Kilpi – Bluewavesky PHOTOGRAPHY Katriina Kilpi – Bluewavesky
CBD Live, Southport RSL Saturday 21st November
A concert like we haven't experienced before, there was no dance floor to dance the night away, and no official loud Singalongs were allowed, we needed to stay Covid Safe in this new world of ours.
First up was The David Bowie Show featuring Wayne Vitale. We heard classics like Heroes, Rebel Rebel, Starman and Ziggy Stardust etc.
Next came Elton John Experience featuring Greg Andrew as Sir Elton and Ariana Beasley as back up vocal during a performance of "Don't go breaking my heart" & Crocodile Rock, Philadelphia Freedom etc.
Finishing the night was killer Queen featuring John Blunt as Freddie Mercury with some of Queens Greatest Hits. Another One Bites the Dust, Fat Bottomed Girls, I want to Break Free Etc.
As an Encore all 3 shows joined each other on to finish the night off.