WORDS: PHOTOGRAPHY
When you're an extremely successful CEO and influential businessman, what do you do in your spare time? You may imagine many kick back and relax in a hammock, fall on the sofa in a heap, or close the door to the world for some well-earned peace and quiet.
Others have found a rewarding niche mentoring some of the Gold Coast's most at-risk teenage boys.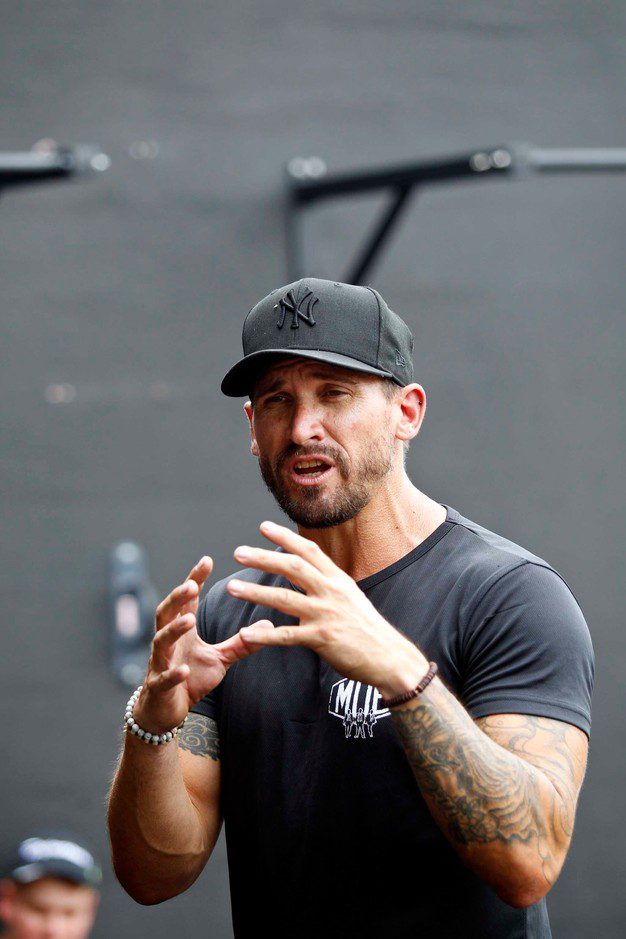 Men Of Business (MOB as its affectionately known) is an intensive eight-week program that teaches young men the value of trust, communication, anger management, respect, attitude, inner strength, attitude and goal setting.
It's the brainchild of Marco Renai, Director Healthy Lifestyle Club & Men of Business based in Bundall. He tells ORM, "I designed a highly energetic and interactive mentoring program based on healthy lifestyle and attitudes. We joined forces with Ohana Career Pathways to pay it forward. Ours is a 1-1 mentoring program which works closely with local schools. Year co-ordinators identify teenage boys who are at risk of slipping through the cracks and we work with them through our program."
The program is currently working with Benowa High School, Helensvale State High School, Southport State High School and Upper Coomera State College.
"It's an exciting time for MOB," Marco tells us when we meet up at the gym in Bundall. A group of boys sit outside listening intently to their mentor and you're very aware that there's an attentiveness you don't always see in school classrooms.
The program, which is one hour of training and one hour of life skills, started six years ago. "A friend of mine asked me to do a general workout with some kids in a local park. Most of them walked away before we'd even started. I asked one who stuck around what else there was for them around here. He said there was nothing. It lit a fire in me and I thought, 'There has to be more on offer for these kids.'
"Here we have a mentoring roster. Each mentor trains the boys and tells their story. The physical training part is important; we have to open their ears and take the energy out of them!
"Lots of these kids have anxiety, they're too inside themselves and we have to bring them out. Many have a disrupted home life or don't have a male mentor figure at home – absentee fathers for instance.
"We've had kids come through here who are involved in drugs at 14. After the program, down the track, they're working in an apprenticeship. We see them turn full circle and shine. They become re-energised at school. They're reconnected back with their families. They're engaged or working. It's all so rewarding to see."
It doesn't take long listening to Marco to understand how the MOB message is managing to break down walls and make a difference. Passion thrives here, along with honesty and a genuine investment in every boy who comes through.
"We start with their 'why'," Marco tells me. "We connect with what they love, who they are, why they're here, what they want from their life and their future. Often they know they want a job, a house, a car, but they can't see when they arrive that the way they're behaving is stopping them from having that. We break down that exterior and start to show them how to go about getting it. They see it's their choices that are standing in the way of them having those things. Ultimately, they see that they're ruining it themselves."
Good mentors have often triumphed over challenges that life has thrown at them. Is that the case here? Yes. Marco tells me he was working in hospitality, weighed 105 kgs and had some substance abuse problems. "My life wasn't going in the direction I wanted," he says with an honest smile. "I chose health and my life began to turn around. I did a PT course and there's been no looking back for me."
Now Marco has a wife and three young boys who he clearly adores. His eyes light up when he talks about them in the same way he sparkles when talking about the kids he mentors. This is true commitment – and it's rare.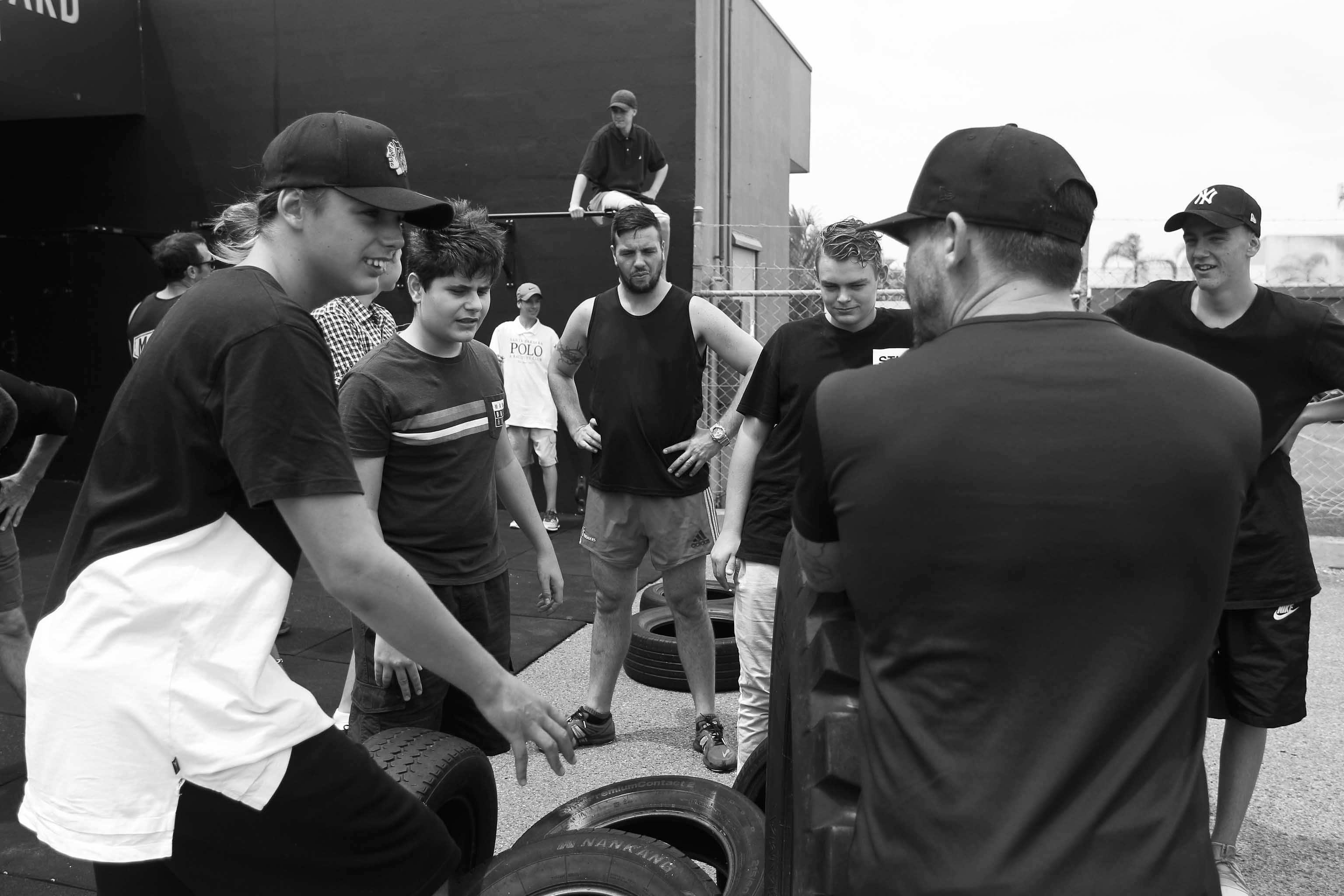 Marco on…
Fundraisers: "We have a fundraiser every quarter and we have a lunch at the end of the year. It's $5,000 for a company donation, $1,000 for an individual."
The future: "We're growing all the time and branching out across the Gold Coast. We have no government funding so funding is always a stress!"
GC companies: "We've had around 20 local companies who've been involved on an ongoing basis. Quadrant Creative, Superior Walls & Ceilings, McDonalds, Land Rover, Stokes Wheeler and the Bruce Lynton Group have all been fantastic."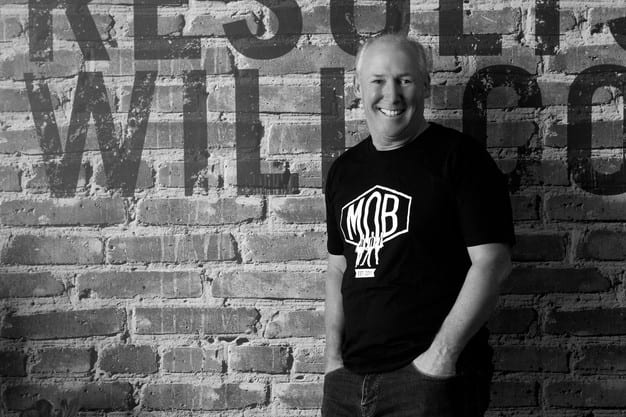 Tony Scott, CEO of Quadrant Creative in Burleigh, has been involved with MOB since the beginning. He tells ORM:
"Cast your mind back to the GFC – that's when all this started! Marco, in his wisdom, saw a bunch of CEOs working out at the gym. Our businesses were struggling and we had time on our hands.
"He got us all together for a lunch. We sat, shared our troubles and listened as Marco explained he had a project he really believed in. He asked us all to chip in $1,000 and become mentors.
"Most people, especially business men, aren't honest. Men go into their shell when they're having a tough time and guys don't talk or share. Marco, brilliantly, tapped into that need for honesty and also saw that men's health is really important. Stress causes so many negative health issues.
"So, we all had time and we wanted to give back to the next generation – future business people. All of our mentors share their experience, from their own perspective. It's never scripted; it's from the heart. I teach mentors when they're apprehensive, 'Tell your story. Don't say what you think they want to hear, kids see straight thought that! Be honest and speak from the heart.'
"Everything we share is in confidence, strictly between ourselves. The kids get a lot from it. We teach them basic life skills that they're not being taught anywhere else. Things like, walking into a room with confidence, shaking hands and introducing themselves. I have four boys who will walk into any room and do that, that's what I've taught them.
"Lots of kids aren't in a male environment. Some need direction and sometimes a kick up the backside! Some live with aunties, or their grandparents, for instance.
"I show them an iPad and say, 'this isn't communication – this is a tool that enables business'. I tell them that the most important thing is how they talk to themselves. We talk to ourselves about 20,000 times a day. Getting that right is important.
"Lots of these kids are smart, maybe they just don't fit into regular education. We put time into them; they see that and appreciate it. They're intelligent, great kids.
"During week one their wall is up, the façade. By week four they open up and connect. Physical exercise is important too because we see who the leaders are and who the lazy ones are! They see we're all on the same team and that you're prepared to help.
"I'm open and honest about my story and I think they see hope. I was brought up in the North East of England in an industrial area with second-generation unemployment. I was dyslexic, the dunce of the class. I developed a photographic memory and a love of photography. I left school at 15 and arrived in Australia at 21 with $400. I found my passion and worked hard.
"When the boys come back a year later and talk to you, there's a great rush of pride. They're buying their first car, have a girlfriend or have a job.
"My message to local Gold Coast businesses is please come and see what we do. Get involved with mentoring. We currently have 40 mentors – the more the better. And, of course, we need support financially. We don't have any government funding, hopefully that will come in time!"
Paul Lathouras is Managing Director at Superior Walls & Ceilings. He tells ORM:
"I feel fortunate to have been there from the beginning of MOB. Marco had just done a session at Palm Beach Currumbin and we discussed the need in our community.
"Being a father of three boys, mentoring young men is extremely close to home for me. And I've observed that male communication is a difficult threshold to break through.
"Everyone has low moments in life, for me that wasn't until later. My story is quite simple – life has shown me that every individual will be confronted with significant challenges. It's only a matter of when.
The work we do at MOB is so important because our young men in modern society are missing, and I feel craving, time with older men whom they can feel a sense of understanding and empathy about the not so perfect things in their lives.
"I believe MOB is making a difference by creating possibilities for a new direction in young men's lives. Through MOB, the message is ultimately that you can change your life direction and start to take responsibility for where your life is heading.
"I've had many standout moments at MOB, I still find Graduation Day, which is held upon the completion of the intensive eight week program, to be very rewarding, it highlights the change and growth in these young men."
* Read more or contact Marco via the MOB website: http://www.menofbusiness.com.au