The making of a good influencer
WORDS: Corrine Barraclough PHOTOGRAPHY Supplied
Olivia Mathers is one of the Gold Coast's best-known social media influencers. ORM sat down with her to talk about how she's made a career from her Instagram following, why she loves the GC and how she stays in such incredible shape while still enjoying Maccas!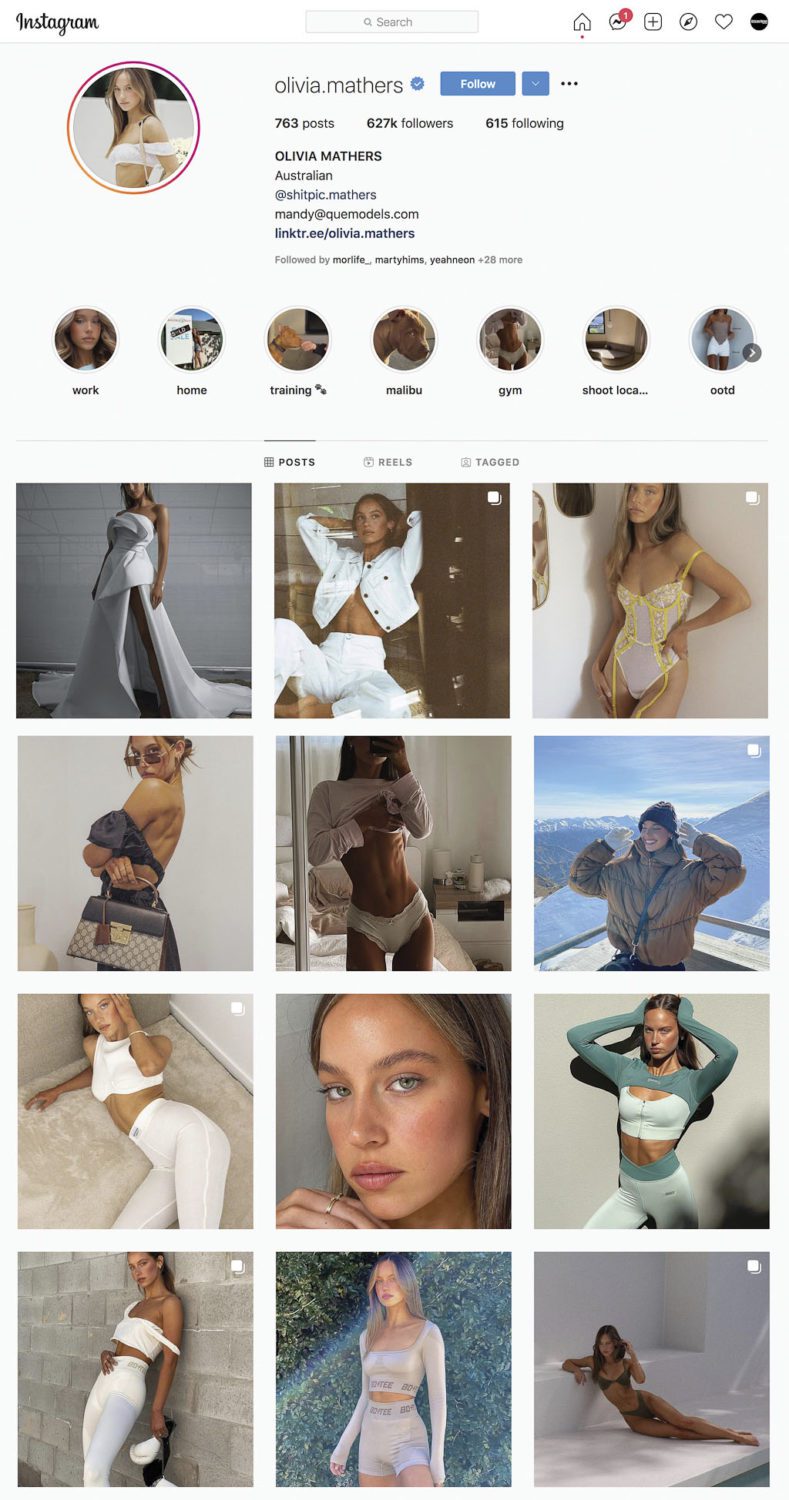 PARENTS: If your child comes to you and says they want to become an influencer, here's a little insight into what could lay ahead. When Olivia Mathers first started focusing on social media as a business, her family didn't really get it either. She graduated in 2014 and her social media started to pick up a couple of years later. Now, she has amassed 660,000 followers (and counting!) and her platforms have become big business.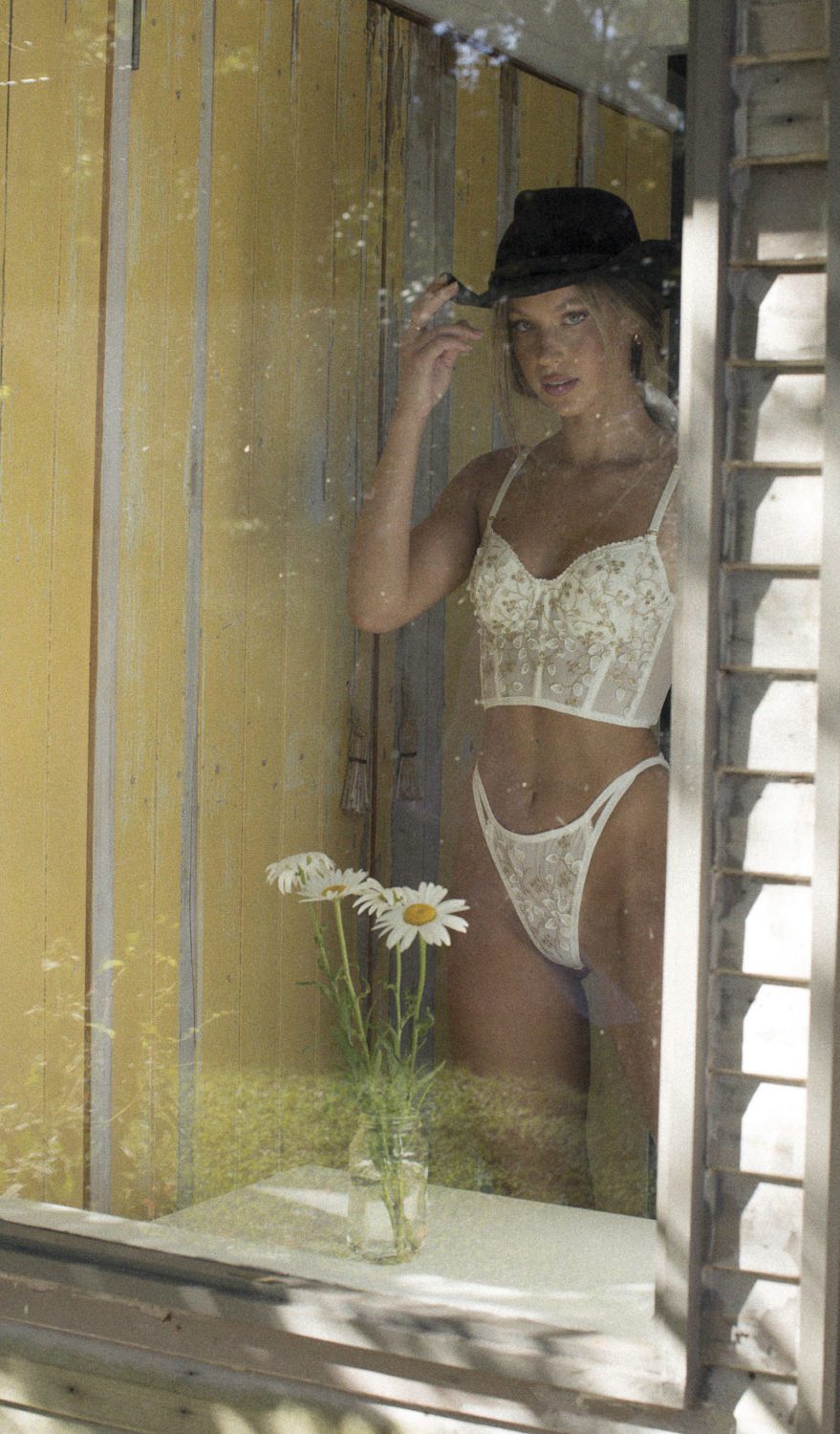 They may have been sceptical at the beginning of this career journey, but over time, family and friends saw both Olivia and her sister Isabelle thrive in their creative flow and storm ahead with their savings goals. Suffice to say, family and friends really do get it now.
"Their initial reaction was a little weird. My dad especially was very hesitant," Olivia, 24, tells ORM. "But then he sat back and watched my sister and I create lucrative careers. Things have become better and better, gone from strength to strength and he's accepted it now."
The rise of social media influencers on the Gold Coast is a relatively new phenomenon. There was no rulebook for Olivia when she was getting started.
"It's not common for people my age to get paid what we get paid and that took some getting used to," she says. "From an outside perspective, it's hard for people to realise that what we do can be challenging and it can take its toll on you like any work. In the beginning, I was sharing how much I was getting paid and I didn't really know what to do when I smashed my savings goals."
Before her career as a social media influencer took off, Olivia, like many GC teenagers, worked part-time casual jobs and earned a regular wage.
"I had 11 casual jobs before modelling," she says. "I know that because I keep a list on my phone. I have lists for lots of things on my phone from all the places I've been abroad (before Covid) to reminders. My first ever job was as a checkout chick at Woolworths. It was a great first job for me as it brought me out of my comfort zone."
Some of the stories that she tells about herself as the sweet little girl at school really underline how far Olivia has come with her confidence.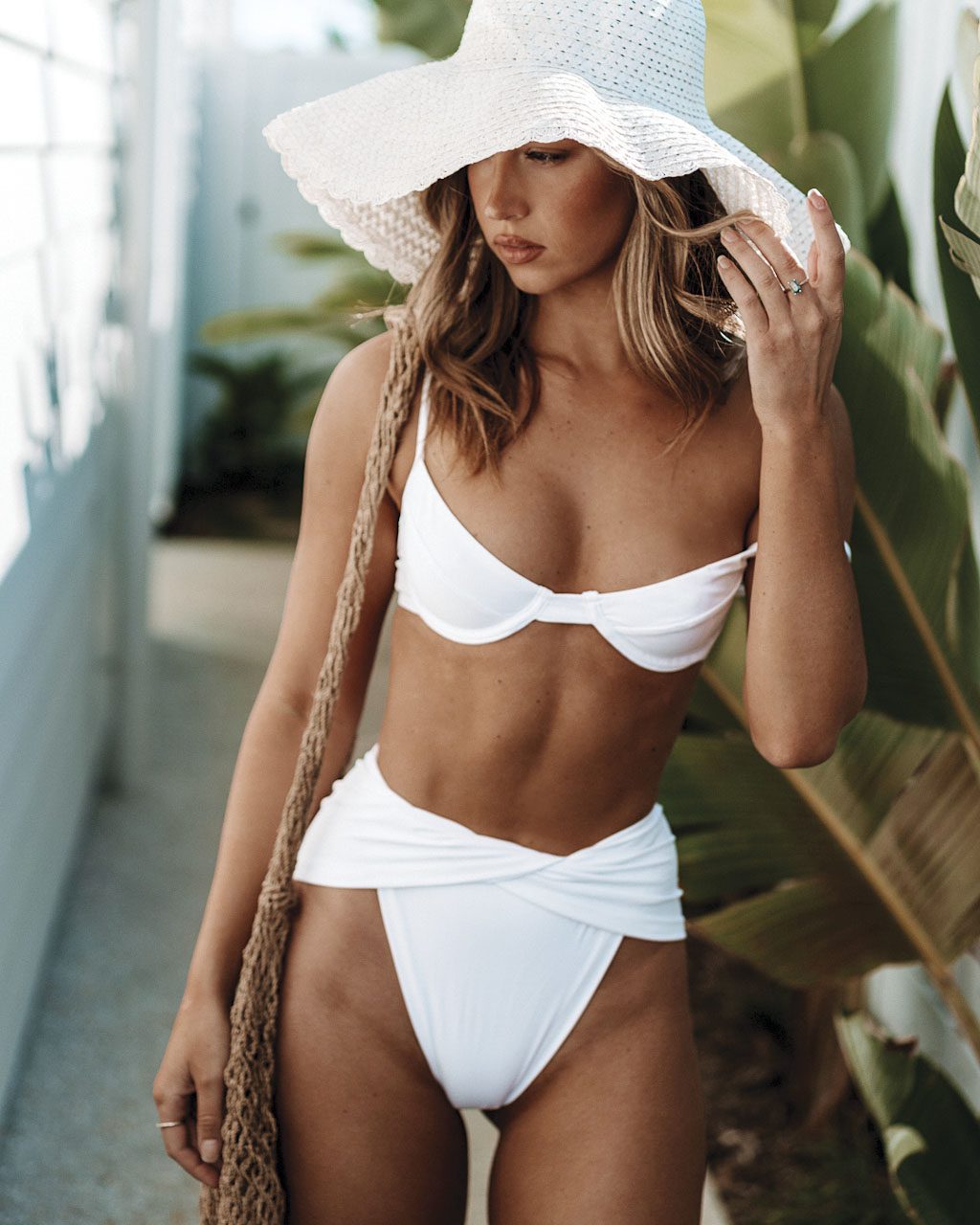 "There was this one time at school, which my family will never let me forget," she says, coyly. "I was trying to pronounce a boy's name, which was unique and tricky. Someone told the teacher I was making fun of him and told me off, saying, 'That's not on Olivia'. I was so upset I vomited on her shoes! I was so distraught at the thought that anyone could think I was being mean."
Olivia grew up with her family on the Gold Coast and has recently bought her own home in Ashmore, just three minutes from her parent's family home.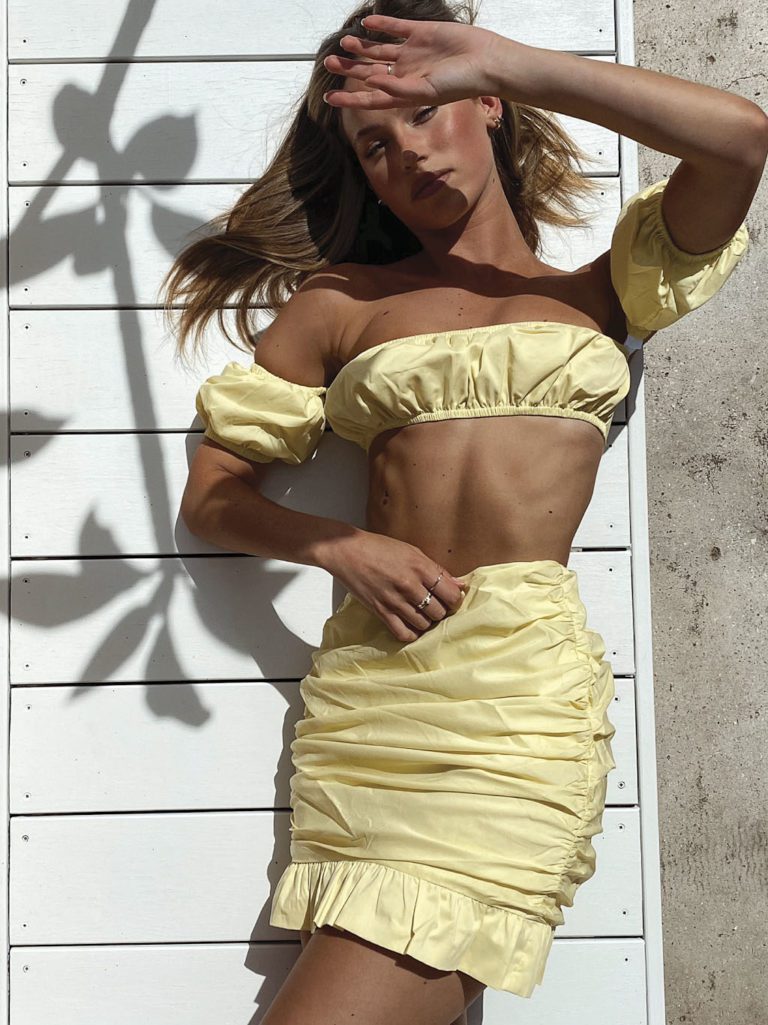 "The best way to summarise how I feel about living here is that everywhere else in the world I've been to doesn't compare. The Gold Coast lifestyle is such a good mix of laid back with plenty of opportunities. It's so beautiful. I feel I've been very lucky to grow up here on the GC."
When the world isn't struggling through a pandemic, life as a social media influencer, as one might expect, usually involves a lot of travel.
"My first trip overseas was a cruise to Vanuatu and I also went to Bali with my sister. I can see why everyone raves about it. I've been to Mexico. That was a brand trip and I remember it being very beautiful but very windy. It made it difficult to shoot as the wind was messing up my hair every two seconds."
And, of course, home of the beautiful people and fame-seekers – LA.
"I found LA rather overwhelming," Olivia says. "I'm quite an introvert in public situations, even though I'm an extravert with my friends. In LA I didn't feel comfortable. I didn't love it. I enjoyed Chicago, which my partner loves."
Her partner of four years is Jake Carmody. Olivia credits both Jake and his brother for getting her on track with her influencer career.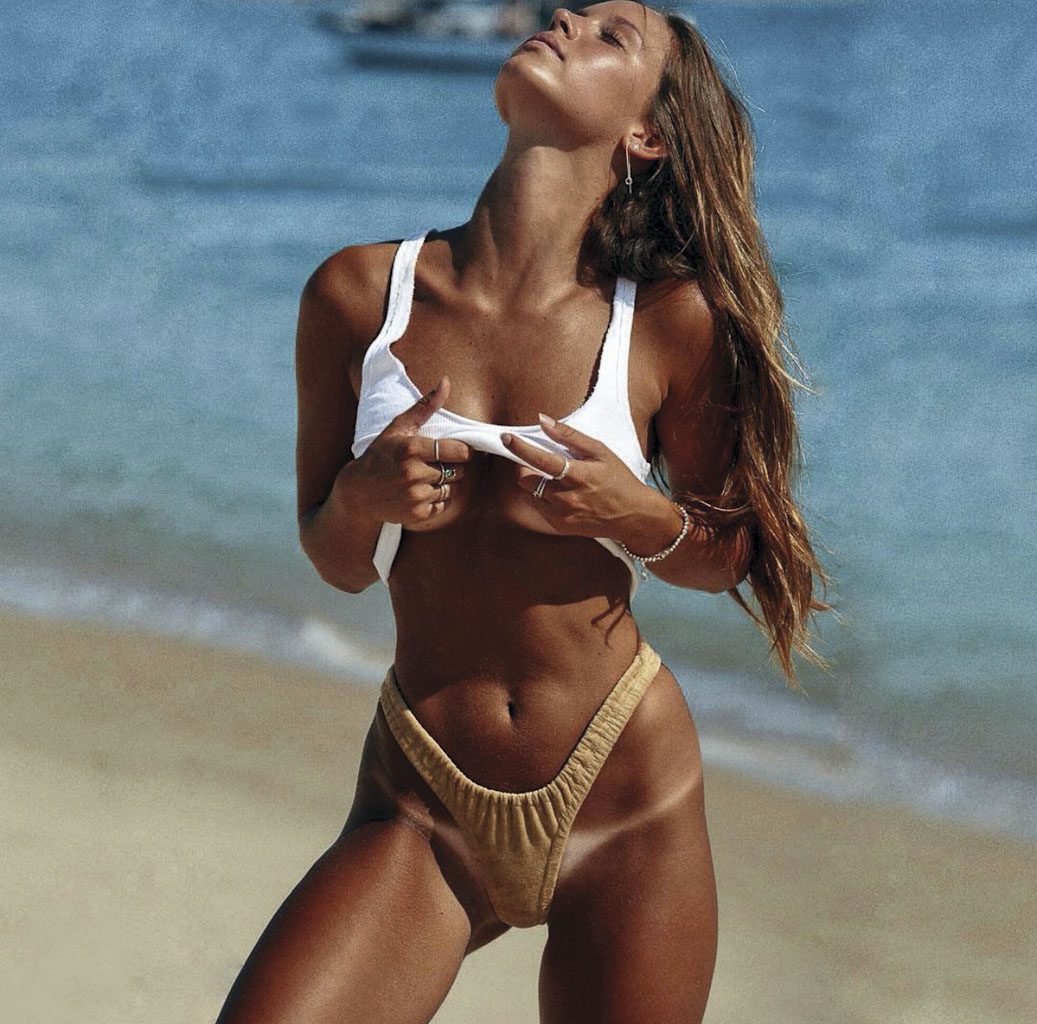 "I remember Jake's brother saying to me: 'Imagine you had a pop-up stall and 200,000 people rocked up (at that time I had around 200,000 followers). You're telling me that at least five people wouldn't buy something?'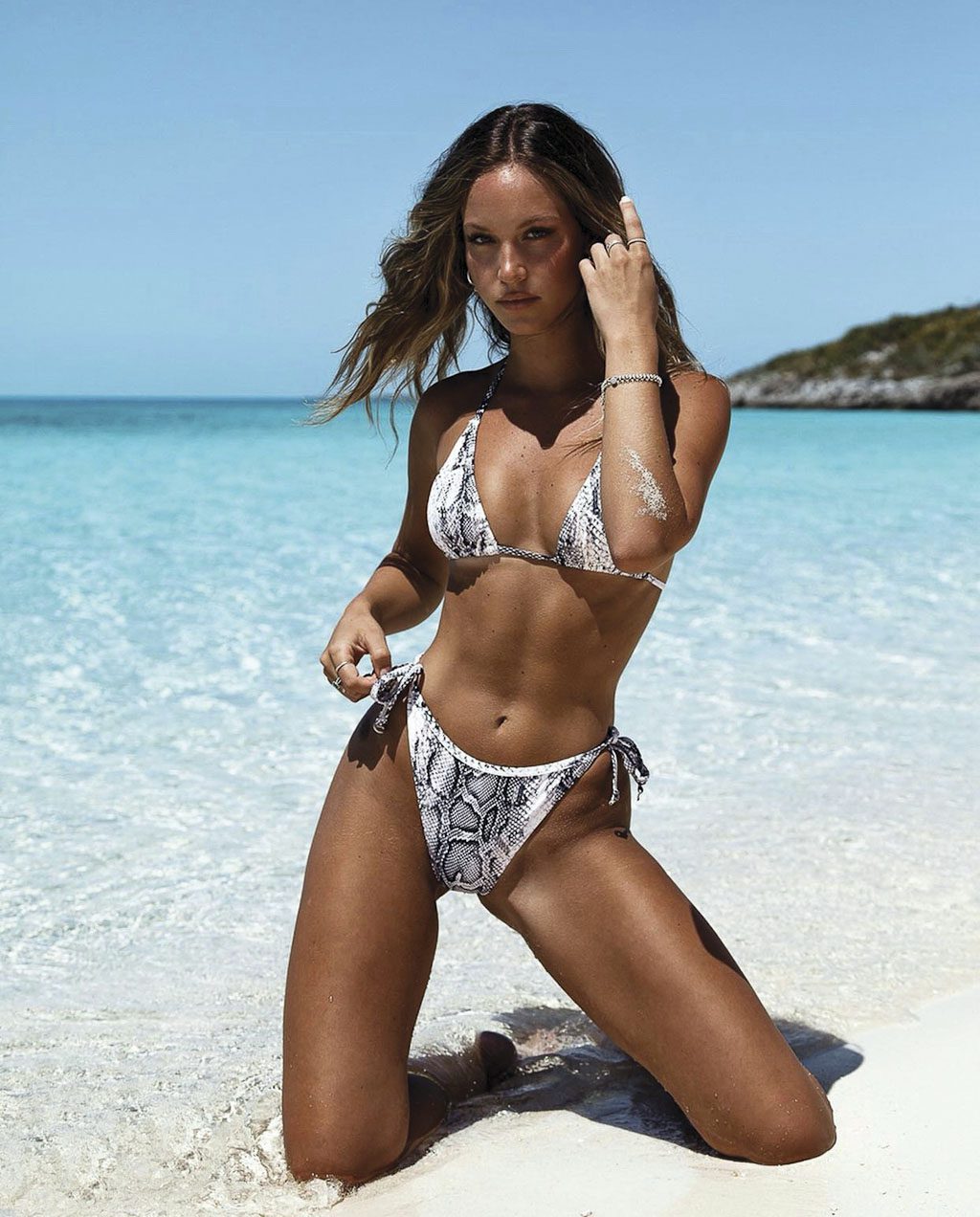 "I'd never thought about it like that, but he was right. It took me a while to start realising what my social media platform could offer companies and brands. For a long time, I ran a very low rate card. My following grew and I started to take it more seriously. I know now that I'm offering a massive platform to showcase products. I've started to know my worth, know what my time is worth and my clients reflect that."
So, how did it all begin? It was Isabelle, her younger sister, who started modelling first.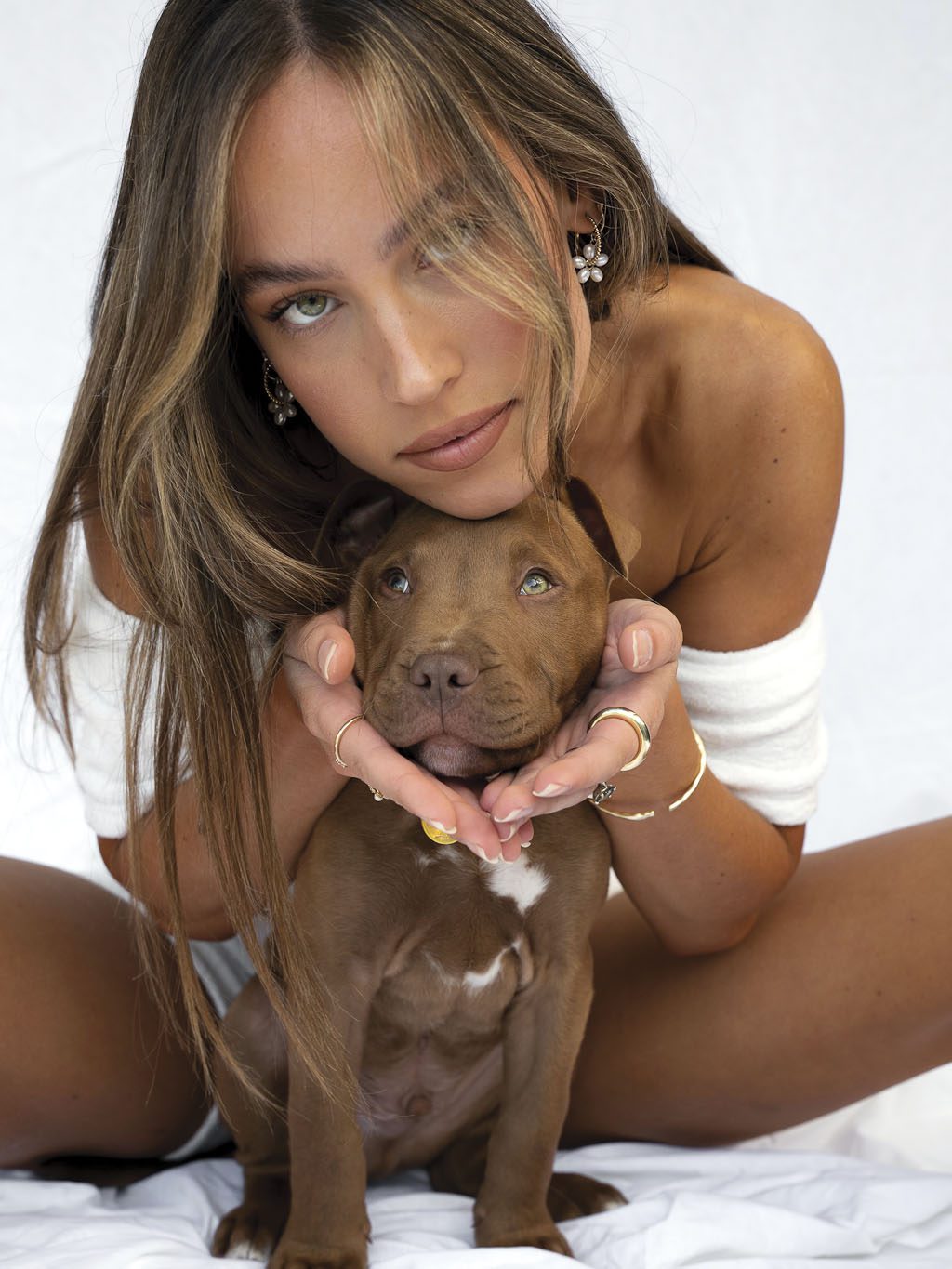 "She was signed with Que Models in Mermaid Beach and my mum was saying I should get into it. At that time, I was going through puberty and had insecurities. I wasn't working out, I was in that weird grey area when teenagers don't really know who they are and who they're becoming. I went for a sit down with Mandy at Que and loved her so I joined. I didn't get everything cracking until I started getting more comfortable in my own skin. I always knew I had a creative mind. I love creating visions but my goal was never to be a model. I wanted to be a dance teacher."
Olivia started ballet at the tender age of three. She followed through with all of her ballet exams, while also taking up tap and jazz.
"Because I have danced since three years old, I was reluctant to go to the gym when I was younger. Fitness was dancing to me," she says.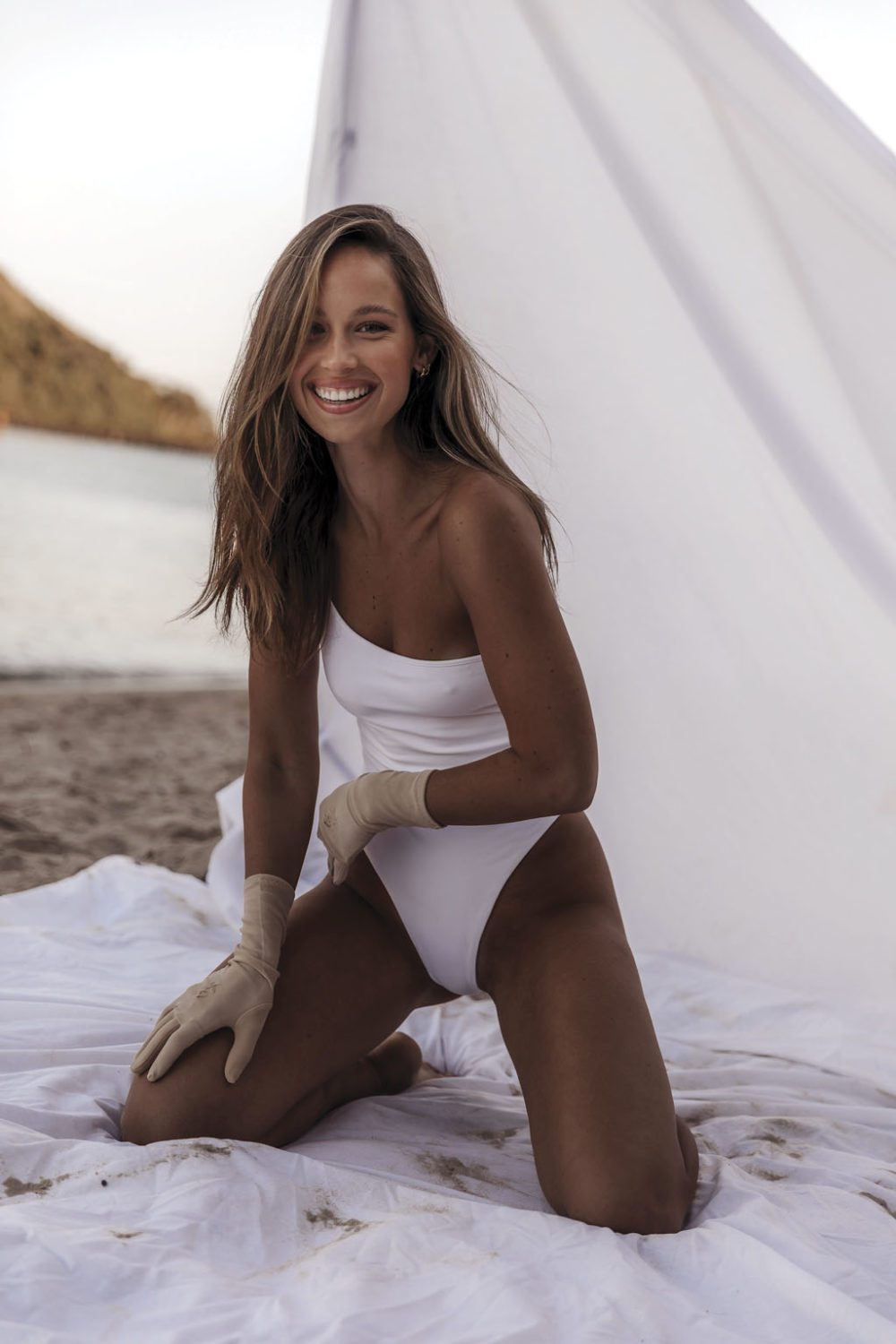 It's clear to see the benefits of a career as an influencer, but how does a twenty-something young girl handle the pressure to be body perfect?
"Honestly, I'm very proud to say that, at nearly 25, I'm very confident in myself. After years of restricting myself, I'm looking after myself and I know that I'm the best I can be. That should be enough for me. I have a birthmark on my right hip, which I was very insecure about when I was younger. Now, I don't give a sh*t! Sorry to swear, but I feel strongly about this! Rather than being insecure about something, I own it and then I'm free from that. It's natural, I can't help it. It's a very surreal and empowering feeling to feel so strong, happy and healthy in this industry."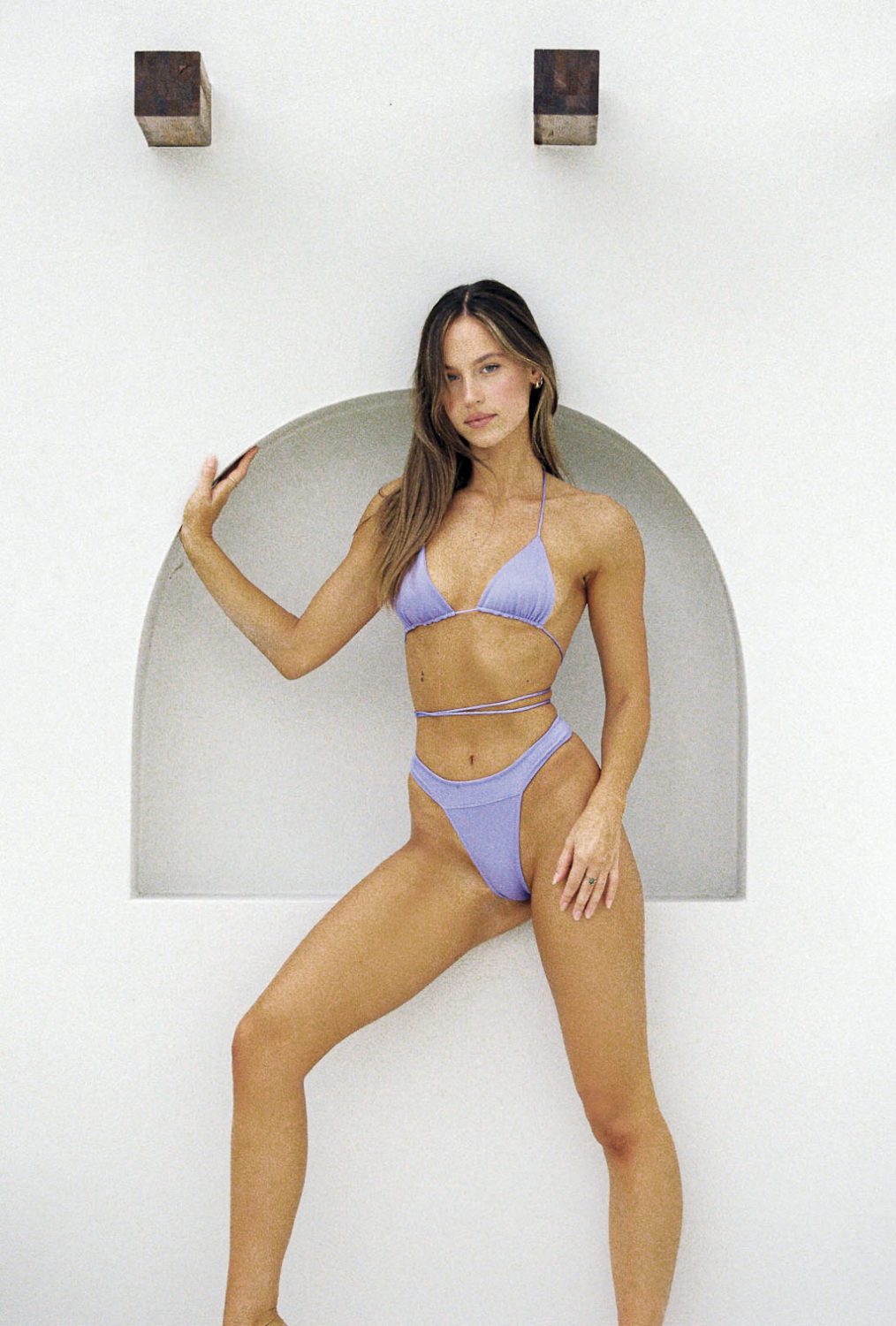 As we all know, social media does have a dark side – and that needs to be carefully managed.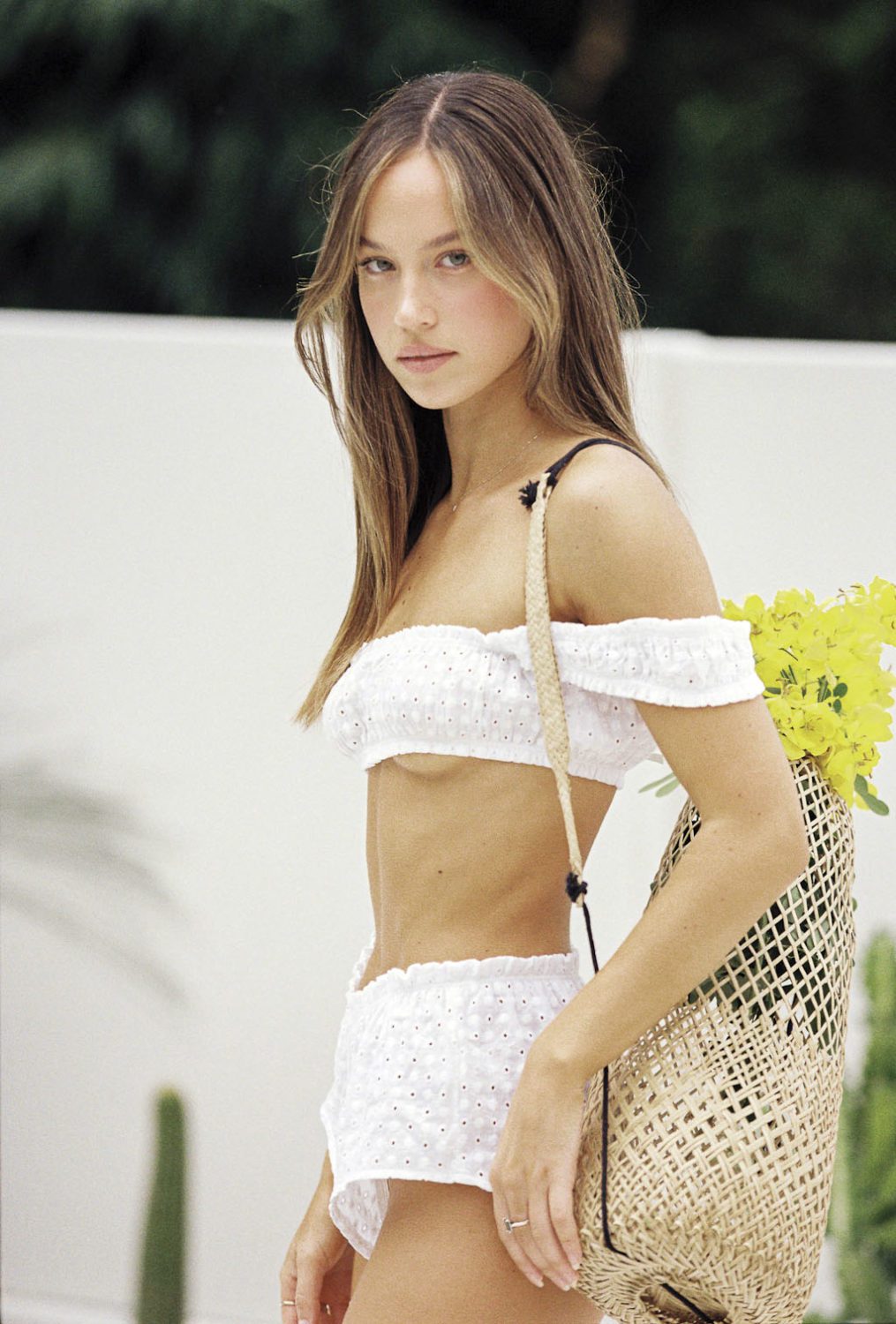 "Social media can be toxic," says Olivia. "I get that. I'm not sure I have the answer to how we can make social media a better community. It's pretty overwhelming. Sometimes I stop myself from sharing something to my stories. It's challenging to have a platform and try to post carefully and responsibly."
Rather than putting pressure on herself, Olivia took a productive approach to managing her own body image.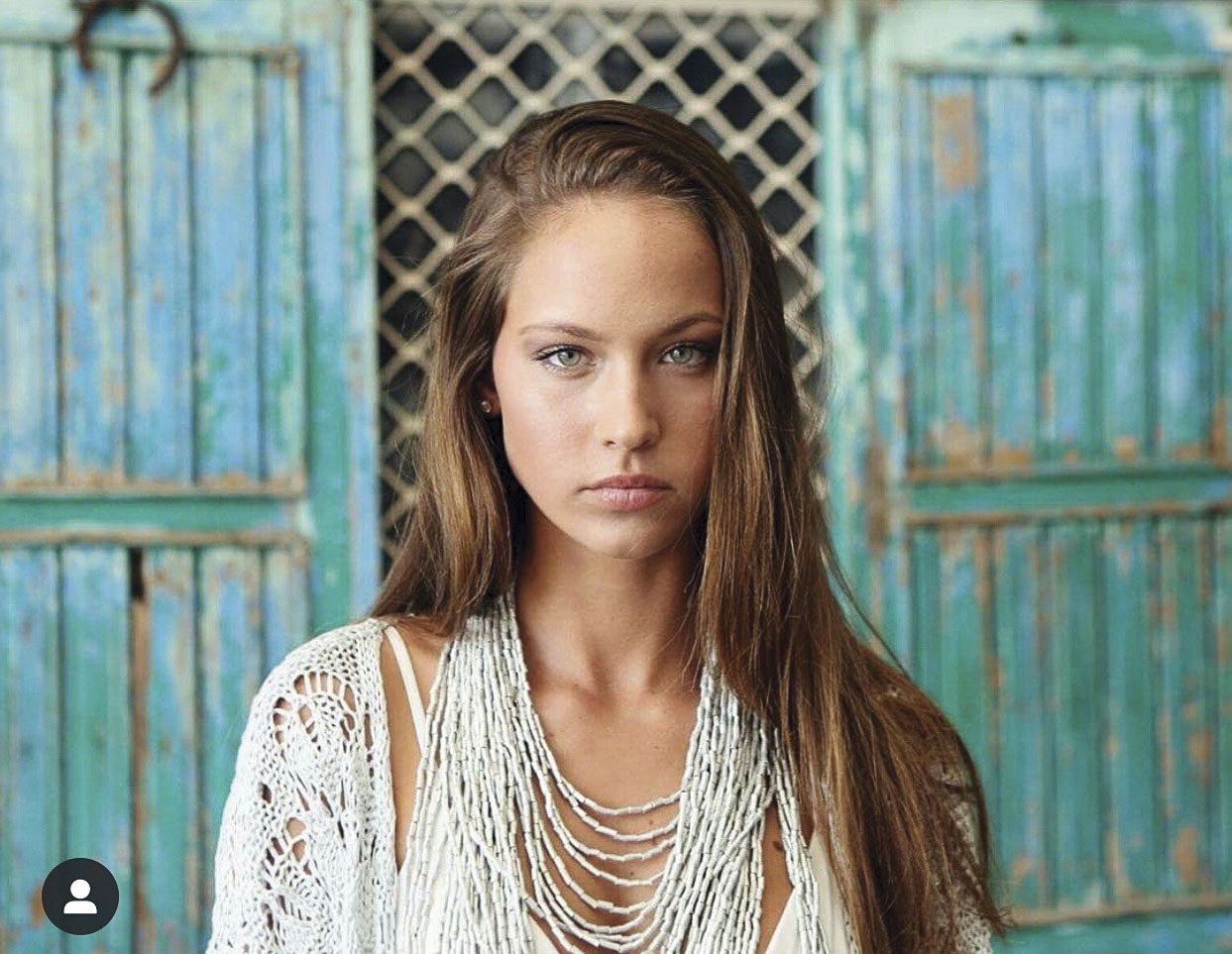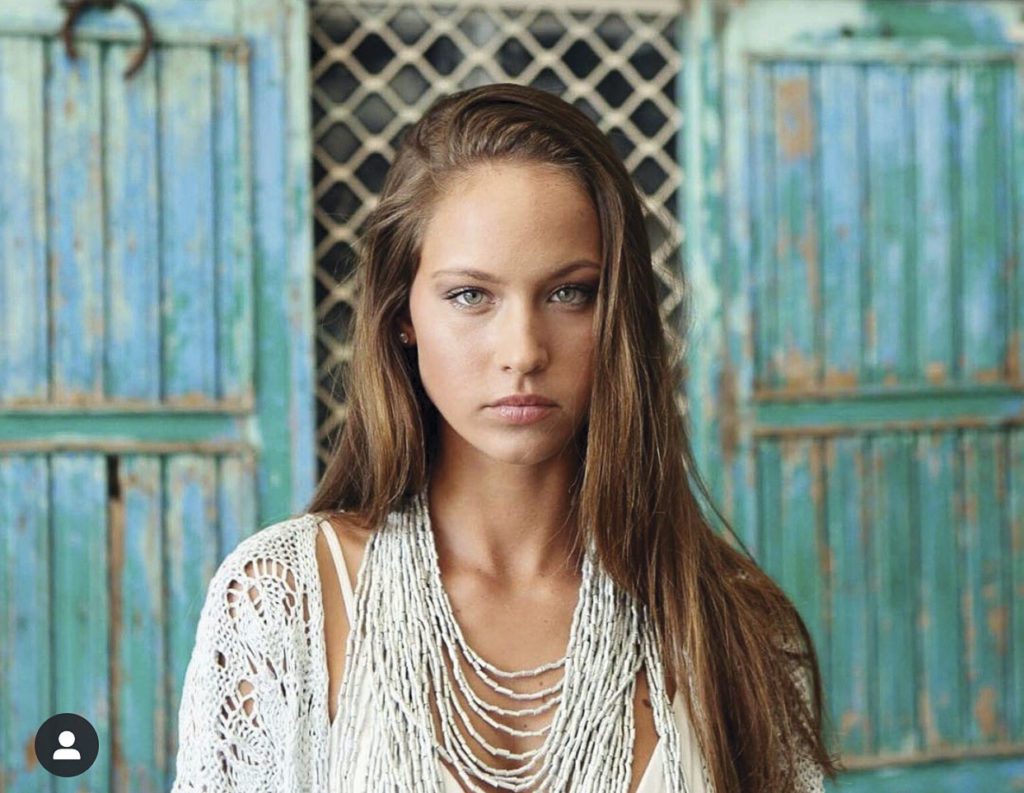 "About two years ago, when I started modelling more, I thought, in every profession, everyone has a tool that they need. There might be an app that you need if you're in tech. A tradie needs their tools. For me, it's my body and myself. If I'm not looking after my tool, how can I give my best self?"
And with that realisation, working out became part of her new lifestyle.
"I do the same box fit classes that I've been doing with a friend since that time. It's a hard cardio workout, which I try to do four times a week. Sometimes that can be difficult when juggling work and call times. I've also started doing sessions with a personal trainer. I'm doing some weights because I'm trying to work on my glutes!"
Her attitude to her diet is also as healthy as her approach to body image.
"I exercise so that I can maintain a flexible approach to my diet. It's too hard for me to think about calories and macros. I've never been into that. My reward for working out this hard is that I eat what I want to eat. From Monday to Friday, I'm good and then I eat what I fancy. I'm fortunate to be working with Good Chef, a meal delivery service that has the most delicious gourmet meals. I have those, or rice crackers, or sushi which I love and usually have around three times a week."
Sisterly bonding extended to post-shoot treats too.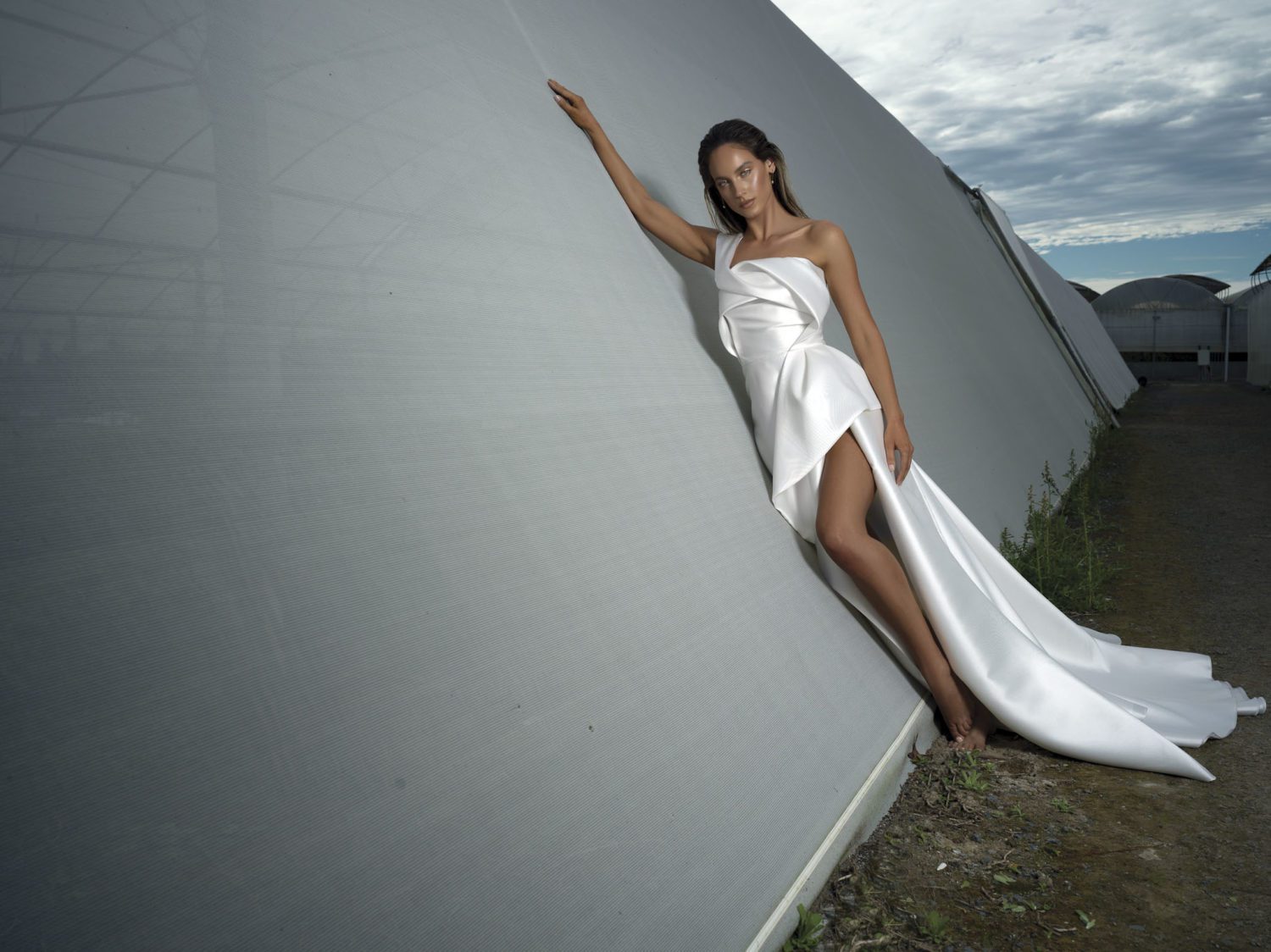 "I was on the phone with Isabelle a couple of days ago. She's just finished a big shoot and she said, 'I feel like Maccas'. I laughed because I feel the same, especially after a swim shoot. Your whole body is contracting for hours, trying to hold everything tight and firm. At the end of the day, you're like, 'give me a big fast-food meal'. It feels good to satisfy those cravings."
Yes, this social media influencer loves her Maccas – and also enjoys alcohol, though she's never smoked.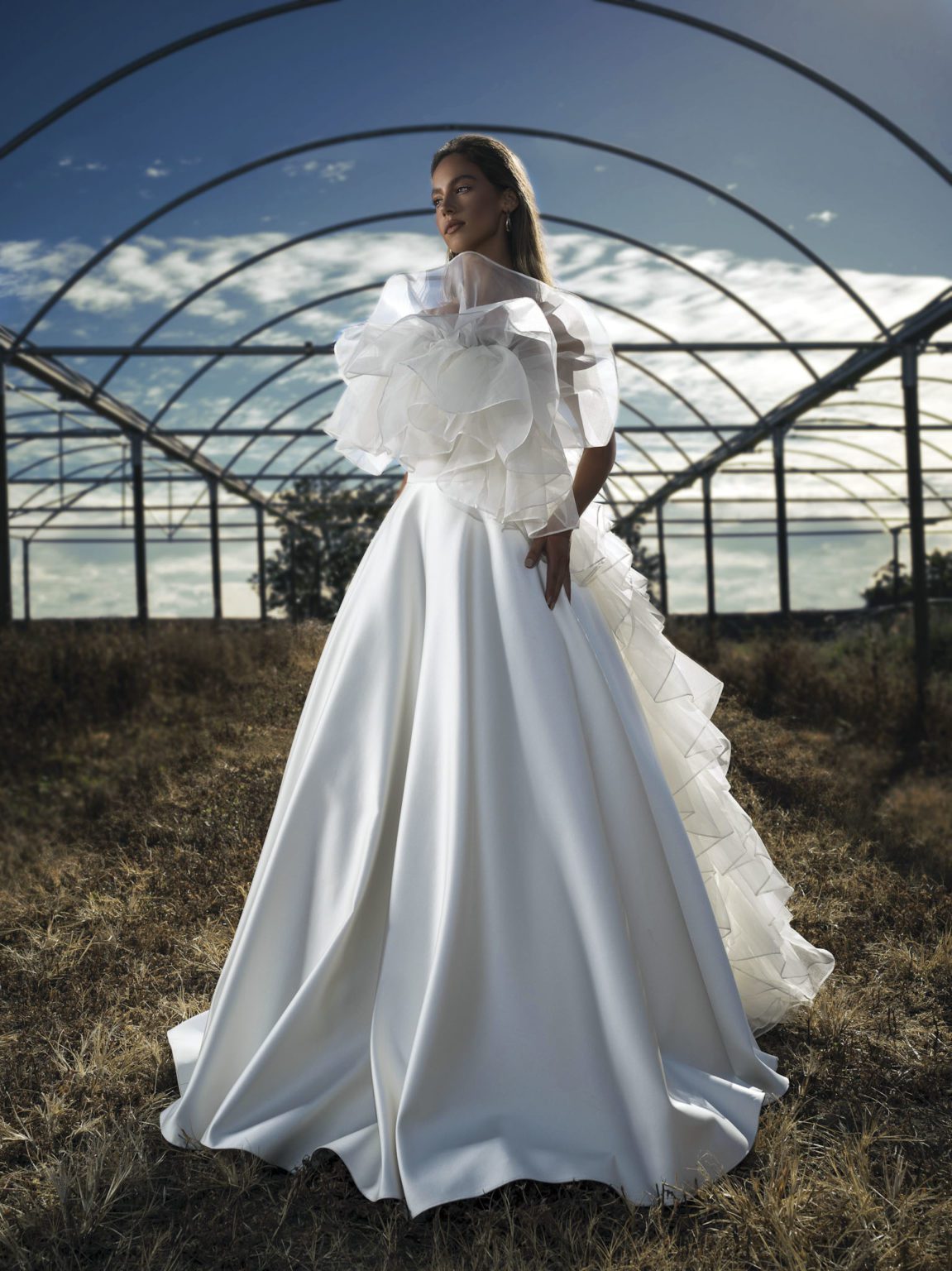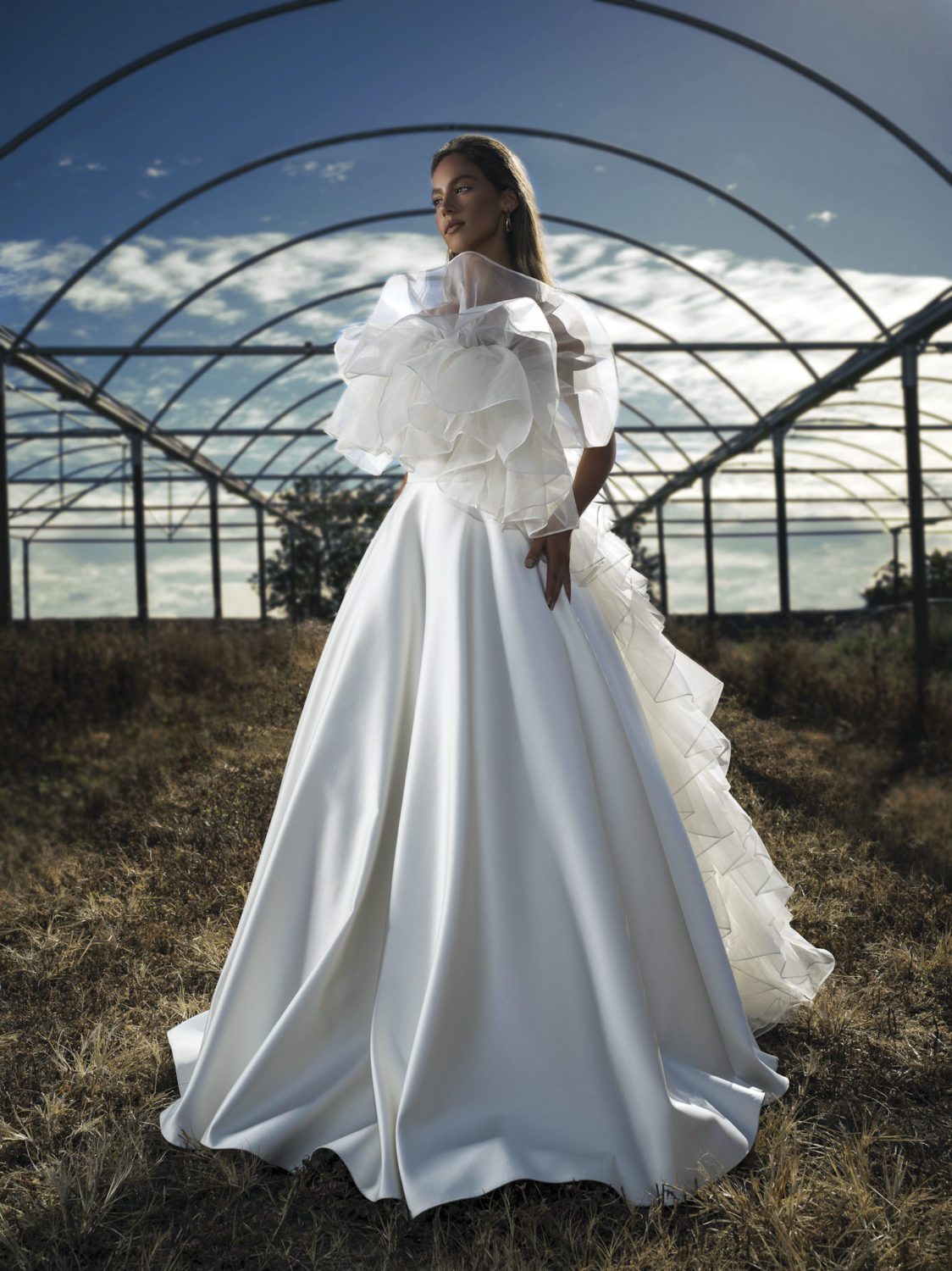 "As I'm getting older, I'm developing an appreciation for responsible drinking. I still stick to Monday to Friday being healthy, but then I might have a cold beer at the weekend with a surf club lunch."
The word that appears to sum up Olivia's approach to such incredible success is balance.
"The Gold Coast influencer scene is a very welcoming community. I thought it would be really judgy, but it's not at all. The more I went to events and hung out with other girls, the more I realised these girls are just like me. It's very supportive. And then I have my circle of friends who aren't involved in social media at all – yes, you could say it's a good balance."
* Que Models is based in Mermaid Beach. Visit quemodels.com for more or follow them on Instagram @quemodels