THE LION, THE BULL, THE CHAMELEON
WORDS: PHOTOGRAPHY
Adam Hollioake is best known for being an excellent cricketer — but his fascinating story is one of challenges and resilience on a tough journey.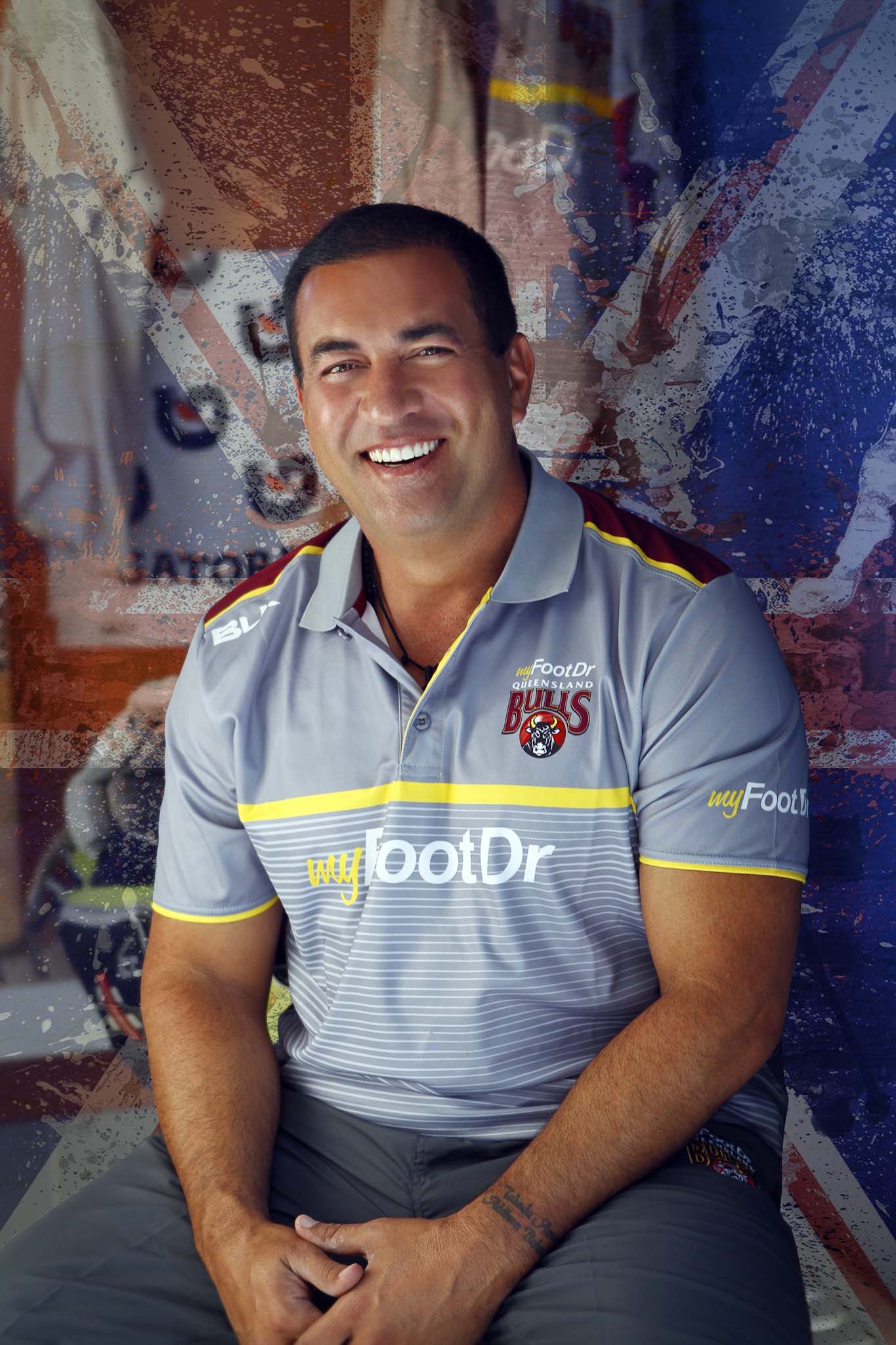 One of the unique traits of the Gold Coast is that the entire region stretching down to Byron Bay is an effervescent cocktail blend using the condiments sex, sand, and community, garnished with reclusive celebrities, business tycoons, athletes and former somebodies. This is a blend that excites the tastebuds when riding in the back of a local taxi and hearing who had famously sat before me.
Recently, I was in a taxi and I was talking to the driver of Indian descent about his beloved Indian cricket team and I dropped the hashtag, do you know Adam Hollioake? It is amazing how long that cab ride took in real time. I always had an ardent respect for the Indian culture and their knowledge and understanding of the game of cricket, and I was not left disappointed with my cab driver as he morphed immediately into a walking Wikipedia on the career of Hollioake.
By the end of the cab ride, I had redirected him 20 times in order to allow him to finish his commentary on the enigmatic and propitious cricketer that is Adam Hollioake. To a point, I must credit him somewhat toward the motivation for this article.
The former English and Surrey county cricket captain has been a topic of fascination for two decades through cricketing journals and publications around the world. He was named Wisden Cricketer of the Year in 2003 and rated as the greatest county cricket captain of the modern era in a recent publication in England. His credentials on a cricket field, his life after cricket, his business collapse, his flirtation with professional fighting, his family, his charitable work, his character… Adam Hollioake was the most captivating and talked-about cricketing personality of his generation.
I followed his career from the nosebleed section of the general admission stands. Never invited to or wanting to sit front row, I felt it was safer to heckle him from a distance. An Australian-born prodigy who defected to the mother enemy, unfairly talented and a natural leader, he could turn a game in a few overs, and being an Aussie playing for England, he was an easy target for us passionate green and gold cricketing cowards in the stands.

I was aware of the dialogue surrounding him, moving to England when he was 12, making his debut for Surrey in a minor division at 16 years of age, scoring 196 and taking nine wickets for one run in another game to one day rise to the highest honour of his adopted country and captain the English one-day cricket team.
I was given the opportunity to write this article through having a mutual friendship with the publisher and editor-in-chief of this magazine, Brian Usher. I have known Usher for more than 25 years and he is arguably a worse indoor cricketer than me. However, each Thursday night I captain this lowly lot and we pack our gear, bandages, and Panadol and head out to play third-division indoor cricket on the Gold Coast for the 'Jesus Brian' indoor cricket team. Even the name of the team makes people laugh; however, that is another story and you can buy a front row ticket for the upcoming movie.
On one such Thursday night at cricket, Usher informed me that he had convinced Hollioake to join us in our middle-aged lunacy and he would play for our indoor cricket team. At the time I thought Usher had been playing too much cricket without a helmet, and this was another one of his 'hair-Brian'ed ideas! It was foolish of me, really, looking back — Usher usually followed through on his big statements like this in the past.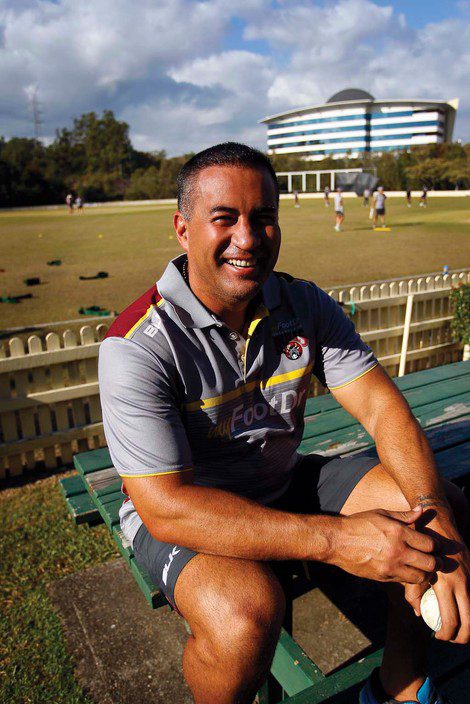 Unbelievably, Adam Hollioake rocked up casually to our game in thongs and shorts, carrying his runners, with his typical Polynesian smile and nonchalant style, chatting to people or asking for directions on his way through the centre. I could only imagine what was going through his head: 'Hhow the hell did I agree to this?'
His name was punched into the computer and displayed on the indoor cricket screen. He walked out to bat, and the opposition bowler said, "Is that Adam Hollioake, the former captain of England?" It certainly is, we proudly sprouted, feeling a sense of invigoration finally toward our chances of winning a game.
The bowler delivered the ball, Hollioake was bowled middle stump, and we all sat back down and acted busy on our phones. It was a catalogue moment, with no photo gloss treatment. Hollioake continued poking the ball around the net for a modest 15 runs before tearing his hamstring. He sat down and applied ice to his injured leg; we quizzed him on getting out first ball. He smirked and said, "The sun got in my eyes." From that moment, we nicknamed him 'Noodles' — cooked after two minutes — and rubber-stamped him as a quality guy who used to be famous.
When you first meet Hollioake, he projects an impression that he is a person who is always learning. He is inquisitive. You get the feeling he has a deadline to reach, but doesn't have a watch on his wrist; his time is infinitely yours. He leans toward you while you are speaking to him with a close ear or maybe because he is in his mid-forties now and he might be going a bit deaf!
He has a unique ability to listen without commenting, one of his great traits as a captain, I would suggest. When in a conversation, he will keep you talking as if to avoid being asked too many questions about himself. Hollioake has an incredible ability to motivate people quickly, which he has done on countless occasions on the local and international arena. His charitable fundraising, his leadership on a cricket field — it's a pretty impressive resume that is hard to argue against.

Hollioake took over the captaincy of Surrey CCC from Alec Stewart in 1997 and successfully guided Surrey to three county pennants in four years and a total of nine different championship trophies in seven years, a record that still stands today. Hollioake's modesty surrounding his captaincy through the Surrey success era leaves you feeling a little undernourished about his true impact.
Keith Medlycott was one of Hollioake's coaches at Surrey through this era, and I read that he believed Hollioake's influence on the team at that time was a major catalyst for their success, reaffirming the belief and the accountability into the organisation. There is no question that Hollioake brought an Australian mentality to the establishment of English cricket. This style was adopted well and formed part of the armoury of England's rejuvenation back to the top of world cricket.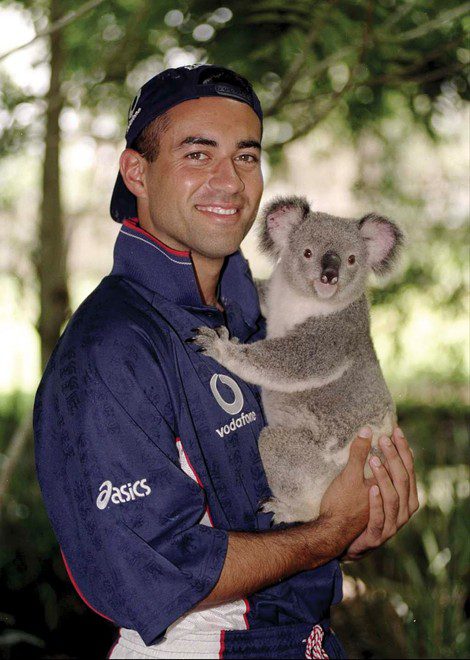 At the very height of his game, Hollioake lost his younger brother and best mate Benjamin tragically in a car accident in Perth in 2002. Ben was a champion in the making and made 63 on debut against Australia, batting against the likes of Warne and McGrath. There were comparisons to Ian Botham being lauded and Adam initially supported those comparisons then only to later discourage them, allowing his brother to concentrate on his game, without that pressure.
After Ben's accident, Adam was fighting his greatest challenge, deeply depressed and waking with daily questions that could not be answered. Adam looked within himself, at his own journey and started on a path of internal healing.
The Hollioake family blueprint had always been based on resilience and results. To suddenly have tragic loss and ultimate sadness forged into that fabric was understandably the hardest thing he would ever have to face. Adam stood out of cricket for a time to mourn his brother's death, ably supported by the many grieving with him back in England.
Sixteen years have passed, and even though he is more comfortable about discussing it, I get the feeling Adam hasn't quite closed the door on it, and nor should he, proudly displaying a photo of the two of them on his wall and recalling his great days with his younger brother. Adam now lives with a more angelic and spiritual understanding of his own mortality; he is a spiritual person and is a student of humankind, which I believe has provided him with the relevant balance and peace of mind. He is constantly trying to improve himself, using his experiences to become a strong advocate toward the mental health of elite sportspeople around the world.
He briefly came out of retirement in 2005 to play in a Twenty20 World XI cricket match against an Asian XI, amid the finest cricketers of our generation. He captured a hat trick with the final three balls of his career and remains the only player in history to do so with their final three deliveries. Such was his impact, the Surrey CCC have dedicated a museum and named an entry gate at The Oval in England after him. Hollioake set up the Ben Hollioake Fund and raised money for CHASE Hospice care for children. In 2003, 'Adam's Journey' involved him walking a marathon every day for 30 days, sailing the English Channel from Brighton to Dieppe, and riding his bike from Dieppe to Gibraltar to Tangiers in Africa raising several hundred thousand pounds for the CHASE charity.
In 2007, Hollioake created the TV series Australia's Greatest Athlete. The concept was well-received, pitting the greatest athletes from across Australian sporting codes against each other. Billy Slater from the Melbourne Storm won the first two series and Quade Cooper won the third series. After the series was finished in 2009, Hollioake started a cricket challenge to raise money for Paradise Kids here on the Gold Coast using the power of his celebrity to raise much-needed money for that organisation.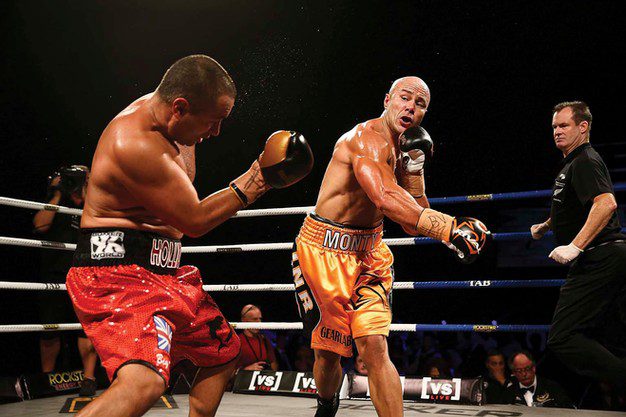 In the wave of the building development boom in Australia in 2005 and 2006, Hollioake returned to Western Australia in 2009 to join his family as part of the Hollioake Group, a development and investment capitalist company. The Hollioakes put their entire life savings into the planned developments; however, on the back of the Global Financial Crisis hitting around the same time and banks reneging on promised deals, Adam and the Hollioake Group would be declared bankrupt by the end of 2011.
The Hollioake family were the victim of trusting the system and existing agreements during the collapse of the world financial markets. Behind the closed security gates of the big banks, there were deals and mergers and buyouts happening everywhere. It was an opportunity for the bigger companies to secure and bully investors, with tough renegotiations on contracts and lending policy. There was no obligation to fulfil their commitments and the banks paved their own driveway on the back of customers' existing loyalties. Adam reportedly lost $6 million personally throughout the period, with the group reportedly recording a loss of $20 million.
This collapse took a heavy toll on Adam, his marriage, and his friendships. However, I learnt through research that Adam acted openly and transparently throughout this period and that he did not lose any personal friendships, which was something that had been previously and inaccurately reported. The world newspapers and social media savaged his reputation and falsely accused the Hollioakes of fault throughout the GFC. Journalists used his celebrity to create news and sell more papers, with one major local Gold Coast newspaper posting his bankruptcy predicament on its front page on Christmas Day.
He was unrecognisable to the same cricketing hero we knew from a few years earlier, and registered as a professional boxer and MMA fighter. Adam will always account his boxing and MMA fighting as being the right timing for him. He had always loved boxing and had been training at it since he was 12 years of age — it was something he knew and was good at. Combined with the opportunity to enter the mixed martial arts arena was the opportunity to get paid doing what he loved.
Adam said that anyone who knew him had asked him why it had taken him so long, while other people who didn't know him saw it as the action of a desperate man. The idea of Hollioake fighting professionally never sat well with me at the time. I never grew accustomed to his decision to enter the ring, mainly because I saw the sport back then as a means of redemption and suffering. I couldn't shake the feeling when seeing him with a bloodied, broken nose and blackened eye as anything more than a desperate man, fighting and surviving to get a few bucks. Was he finally standing in front of himself reflecting, taking the frustration of his business collapse and his brother's death out with aggression… I don't think so — I agree with him; it was what he had always wanted to do and he was good at it, although he can see how it may have looked to others who didn't know him.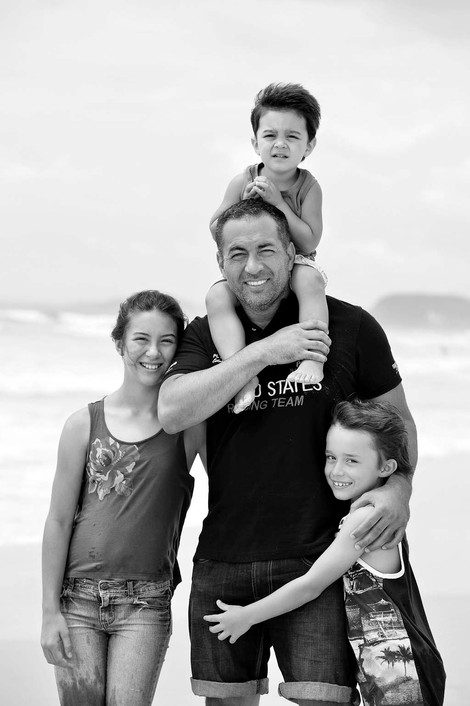 After being lost in the cricketing wilderness, Hollioake was given the opportunity to explore his passion for coaching. Midway through 2017, he was contracted to coach a Twenty20 side in the emerging cricketing market in Afghanistan. He led his team (the Boost Defenders) in the Afghan Super League Tournament into the semi-finals. The entire experience was a bones and balls initiation into the region and his coaching career, travelling daily via armoured vehicles to all points of the country.
Hollioake was involved as coach at Kabul International Cricket Stadium when a suicide bomber detonated his bomb 20 metres from the gate and killed security guards and supporters. Hollioake said he felt the blast go through his body while in the change rooms only 50 metres away. The news filtered around the world. Some players and coaches immediately abandoned the tournament and returned home; however, the integrity of Hollioake could never be questioned, as he stayed on to complete his contract at great personal risk, opting not to make a decision based on the emotion of the moment.

Following on from his success in Afghanistan, he was appointed to the coaching panel of the English Lions for the following winter and summer programs. In his own words, Hollioake felt engaged and welcomed home, like he "had never left". He relished this opportunity to travel all over the world and guide the future generations of English cricket — the same as he had done as a player and captain in his earlier years. The constant travel, though, came at a cost, being separated away from his three children on the Gold Coast for long periods of time. Although he was once again enjoying his work, back in the game that he loved, he was paying the ultimate price for it of not being able to be the father he wanted to be for his kids back in Australia. Another tough decision had to be made, and Hollioake resigned from The Lions to be with his kids. At their age, kids need their dad.

Recently, he received an opportunity from Queensland Cricket via a coaching role with the Queensland Bulls organisation. Hollioake could coach and be there for his kids.
The appointment of Hollioake to join Wade Seccombe is a masterstroke by Queensland Cricket. Engaging the likes of Hollioake as a coaching deputy overseeing the future of Queensland's cricketing generations will be of great benefit to our state. The characteristics that made him one of the world's greatest domestic captains, his wealth of experience blended with his fighting nature — Queensland cricket is in good hands.
Life has truly come full circle for this chameleon. Starting out as an Aussie, being adopted by England, and then surviving through great personal tragedy in what is truly a fascinating story. His spectacular journey to the top of the mountain, and back down, and to find peace again in the arms of cricket is testament to his ability to reinvent himself and be relevant in the modern-day game.
It seems that Hollioake has walked away from a great opportunity with The Lions, placing family first, but only time will truly tell. The last chapter of this book has not yet been written.
Welcome back, Noodles! We watch with great anticipation. By the way, are you available this coming Thursday night?