The Immortals of Australian Surfing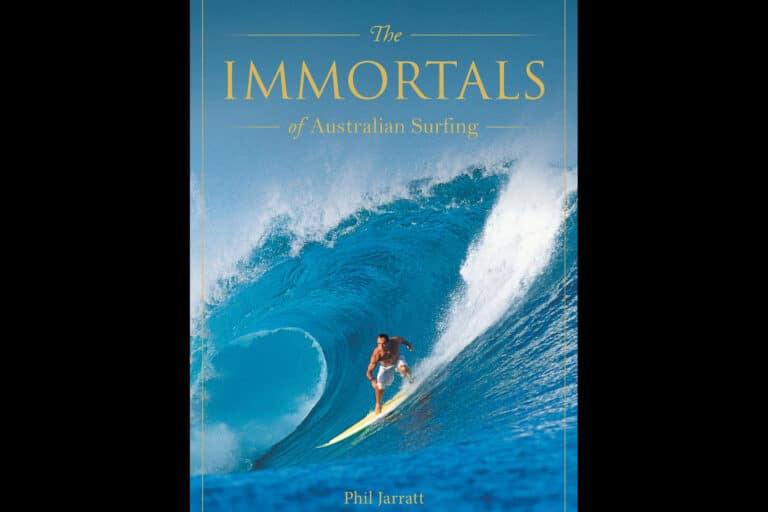 WORDS: Phil Jarratt PHOTOGRAPHY Supplied
The Immortals of Australian Surfing (Gelding Street Press, 9 November) celebrates our greatest ever board-riders. Renowned surfing writer and identity Phil Jarratt takes the Immortals concept and selects his Top 12 riders – the best of the best from over 50 years of the local scene and world tour – and delves into their careers.
We're talking the true greats. Legendary riders selected and profiled include pioneers Midget Farrelly, Nat Young and Layne Beachley; the world champs of the seventies and eighties such as Mark Richards, Tom Carroll and Pam Burridge; to modern era greats Mick Fanning and Stephanie Gilmore.
The Immortals of Australian Surfing tells the remarkable stories behind each Immortal's rise to the top and the adversity faced through their careers. Featuring fine storytelling and 100 stunning photographs of the twelve biggest names in Australian surfing history, and the great design Gelding Street Press is renowned for, this is a book every Australian with saltwater in their veins should have on their bookshelf.
The Immortals of Australian Surfing by Phil Jarratt (Gelding Street Press $39.99) available at Big W and all good bookstores.