The Gold Standard – GemLife
WORDS: Lorna Swinstead PHOTOGRAPHY Supplied
A state-of-the-art experience centre is one of many features elevating a new Gold Coast lifestyle resort into a league of its own.
A STYLISH new over-50s lifestyle resort on the Gold Coast is set to change the way Australia's over-50s, retirees and downsizers think about over-50s living.
GemLife Gold Coast, currently under development, is located on a unique, elevated site in the region's fast-growing northern corridor at Pimpama. In addition to stylish, high-quality modern homes, the resort will feature a luxe, three-level country club, a chic outdoor recreational precinct and wellness centre and an origami-inspired pavilion atop the site's highest point.
GemLife has built a state-of-the-art sales experience centre on-site to bring to life the total lifestyle package on offer and give buyers an unmatched, interactive and immersive feel for what's to come at the resort.
GemLife Director and CEO Adrian Puljich says the centre has been architecturally designed to reflect the look and feel of the future resort, with a cutting-edge selections room for inclusions and finishing samples and display home room recreations designed to take customers on a richer, more complete journey towards home ownership.
"When a development is in the pre-construction phase it can be challenging to show buyers the scope of what is to come. The new sales centre is designed to bring everything to life so potential homeowners can see, touch and experience the feeling of what living at GemLife Gold Coast will be like," Adrian says.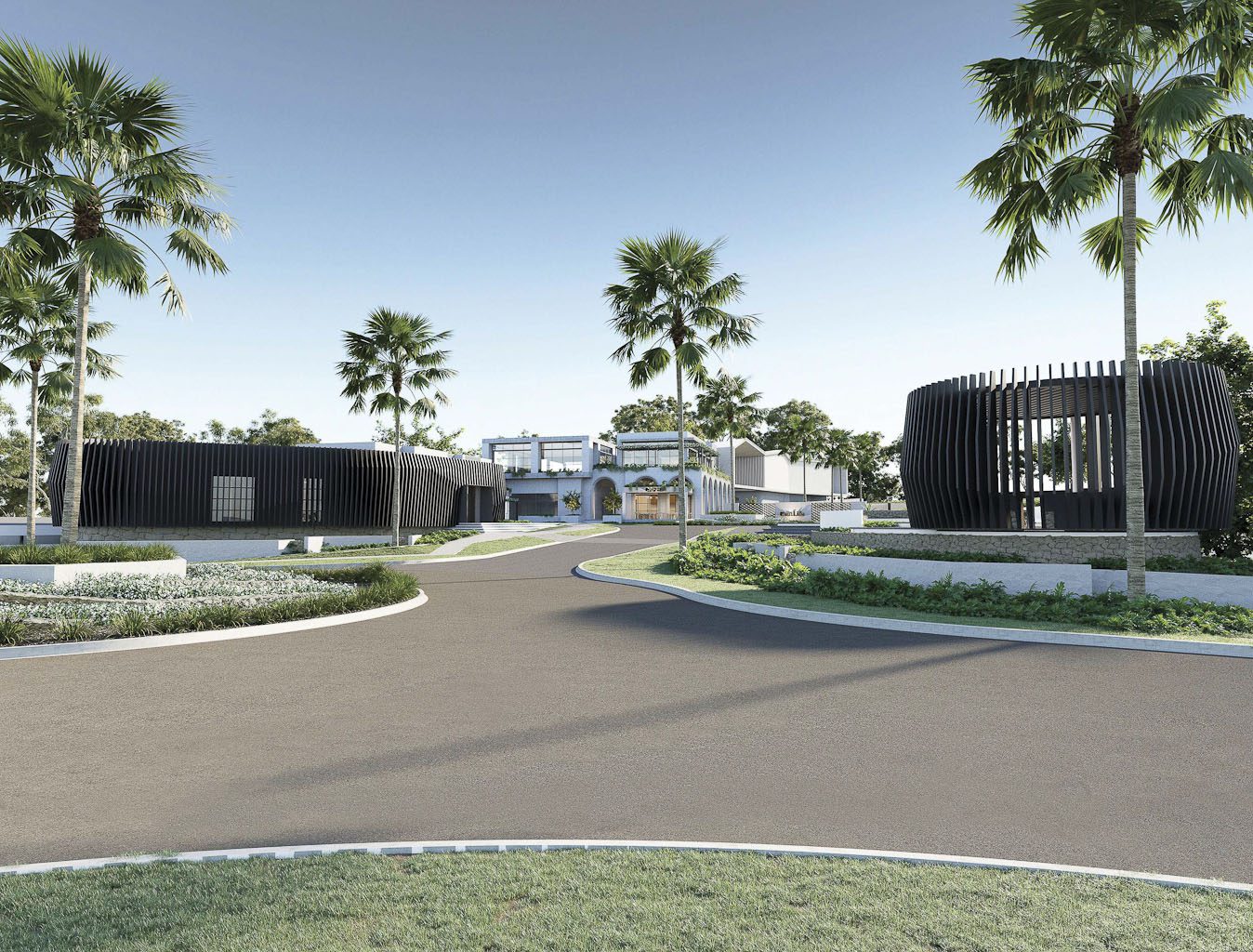 "For example, a huge, circular selection room will showcase every inclusion on offer within the resort's homes, in addition to the colour-scheme options and finishings – all displayed for a visual and tactile experience."
The centre will also feature a functional display kitchen with luxury appliances, where GemLife chef Matt Conquest will lead special demonstrations for future residents, a butler's pantry, ensuite bathroom and powder room.
"We have thrown away the traditional approach to do something innovative, cool and truly interactive. It'll be the next closest thing to actually living in the finished resort," Adrian says.
"It will paint a clear and immediate picture of what homeowners can expect."
A beautifully landscaped outdoor events area adjacent to the centre, with a huge rotunda-pergola space and a peaceful garden entryway and lawn, will round off the total sales experience.
"The outdoor events area will add another dimension to the GemLife Gold Coast sales experience. Clients will be able to meet with staff and other prospective homeowners at information evenings, cocktail functions and other special events," Adrian says.
"It'll be an atmospheric space that gives buyers the opportunity to experience the sense of community and friendliness that GemLife is known for, as well as capturing the outdoors lifestyle for which the Gold Coast is famous."
Civil works are currently underway and the centre is expected to open in February 2022.
Stage One now selling
Designed to make the most of the Gold Coast's superb climate and lifestyle, GemLife Gold Coast Stage One features a superb offering of home designs including an impressive number of customised 'one-offs'.
GemLife Director of Sales and Marketing Andrew Coulter says in addition to 13 stunning new home designs, each with three facade options, the unique topography of Stage One has allowed for a wide selection of exclusive home designs.
"We've created these one-off home designs to maximise view lines that the gradient of the land allows, as well as capturing breezes and plenty of natural light. For home buyers who love the idea of having a one-of-a-kind design, these homes are sure to excite," Andrew says.
"Thanks to the unique gradient of the Stage One land, we've been able to offer a greater range of one-off home designs, including several split-level designs."
All homes come with a generous array of quality inclusions as standard, including ultra-high ceilings, stainless steel appliances such as a fully integrated dishwasher, microwave, fan-forced oven and induction cooktop, walk-in pantry, walk-in robes in bedrooms and a remote-control two-car garage. Homes also feature an automatic louvered shading system.
"In addition to high-quality homes, homeowners will have access to a full suite of exceptional facilities giving them an incredible lifestyle right at their doorsteps," Andrew says.
Premium facilities on offer include a spectacular country club with views to the coastline, an architecturally designed pavilion atop the site's highest point and a resort-style outdoor recreational precinct with a lagoon-edge pool.
Stage One, which is within easy walking distance of the future country club, is now selling.
Contact the GemLife Gold Coast sales team on 1800 325 229 or visit www.gemlife.com.au/gemlife-gold-coast-resort to find out more.