The Gold Coast's exciting new face of retirement living
WORDS: Lorna Swinstead PHOTOGRAPHY Supplied
Local developer GemLife is shaking up the landscape and transforming the way over-50s, downsizers and retirees live in 2021 _ and beyond.
FRESH, innovative and stylish are terms not typically associated with retirement living.
But a closer look shows a quiet revolution is underway on the Gold Coast, with local developer GemLife shaking up the landscape and transforming the way over-50s, downsizers, and retirees live in 2021 and beyond.
Launched just over four years ago, GemLife now has 10 over-50s lifestyle resorts across Australia.
The company's CEO and director, Gold Coaster Adrian Puljich, says he's excited to bring its innovative home and lifestyle concept to the Gold Coast and nearby Tweed, with both estates in the early stages of development. The company also hopes to launch a resort at Currumbin Waters.
GemLife is at the forefront of a revolution in over-50s' living, one which Adrian says has been long overdue. He says the real estate industry has been slow to adapt to the changing wants and needs of older Australians who are healthier and more active than ever before and who are as equally passionate about great design as younger generations.
"Retirement is a loaded word that comes with a host of outdated associations about ageing that don't reflect the reality of today's over-50s. This is, even more, the case with ideas about 'retirement living'," Adrian says.
"There is a huge gap between the stereotypes and the truth. Most over-50s are adventurous, curious and freedom-loving – they see life opening up before them, not slowing down."
When GemLife launched, Adrian set out to redefine the sector with an emphasis on a dynamic lifestyle, high-quality homes and a huge offering of resort-style facilities for fitness and fun.
Typically, facilities at a GemLife resort include a luxury country club with an indoor swimming pool, spa, sauna, ten-pin bowling, golf simulator, cinema, bar and cafe in addition to an outdoor pool, barbecue areas, tennis courts, community garden and, with all resorts being pet-friendly, an off-leash dog run.
The approach has hit the mark – across Australia, GemLife homes are consistently selling faster than their competitors.
"Our first resort at Bribie Island was forecast to be an eight-year project, but we are already wrapping up the resort's final stage and have almost sold out in half that time," Adrian says. "Our resorts are all about a terrific lifestyle, underscored by quality design and construction, attention to detail and responsiveness – that has been a big part of our success."
Increasingly, the resorts attract younger buyers, many still working full or part-time and looking to free themselves from the responsibilities of large family homes. Frequent feedback from older residents, according to Adrian, is they wish they'd done it sooner.
"We've also had the 50-year-old children of prospective residents so impressed by what they see, they end up moving in too," he says.
Which is exactly what happened in the case of Michelle Thomas, who now lives at GemLife Bribie Island in Moreton Bay.
"Mum and Dad had gone unconditional on their waterfront villa and were waiting to start building when they invited us to an open day. I came along to see what they were so excited about. I went home with all the information and came back an hour later to tell them that Dave and I were putting our house on the market and we moved in that April," Michelle says.
Adrian says word-of-mouth is a strong driver for the company, with family recommending the GemLife lifestyle to other family members and friends recommending to their friends.
"We even have employees whose own parents have moved in. The strength of belief in our offering means a lot to me personally," he says.
For Adrian, taking over-50s' living in a fresh, vibrant direction with GemLife has been a long-held passion.
"I'm excited and inspired by what we're doing at our resorts. It's about staying innovative and creating an environment that opens up possibilities for over-50s to live life to the fullest".
About GemLife Gold Coast
Set upon a unique, elevated 46.4-hectare site with sweeping views to Surfers Paradise and bordered by beautiful natural bushland, GemLife Gold Coast is set to become a flagship, signature resort.
With an incredible three-level country club complete with rooftop infinity pool, fitness centre, indoor pool and spa, bar and lounge, wine room and more, as well as a separate wellness centre with a lagoon-style pool, outdoor yoga and indoor Pilates studio, plus an origami-inspired pavilion set atop the resort's highest point to capture 180-degree views across the Gold Coast's coastline, the resort offers something for everyone.
Peacefully ensconced in a picturesque part of Pimpama in the housing growth corridor between Brisbane and the Gold Coast, the centrally located GemLife Gold Coast puts the coast's world-famous beaches and coastline, the natural beauty of the sub-tropical hinterland and Brisbane's city life all within easy reach.
The resort's architecturally designed homes are six-star energy rated and built with high-end, low-maintenance living in mind. With unrivalled levels of customisation available, including multiple colour-schemes and facade options, your home will truly be your sanctuary.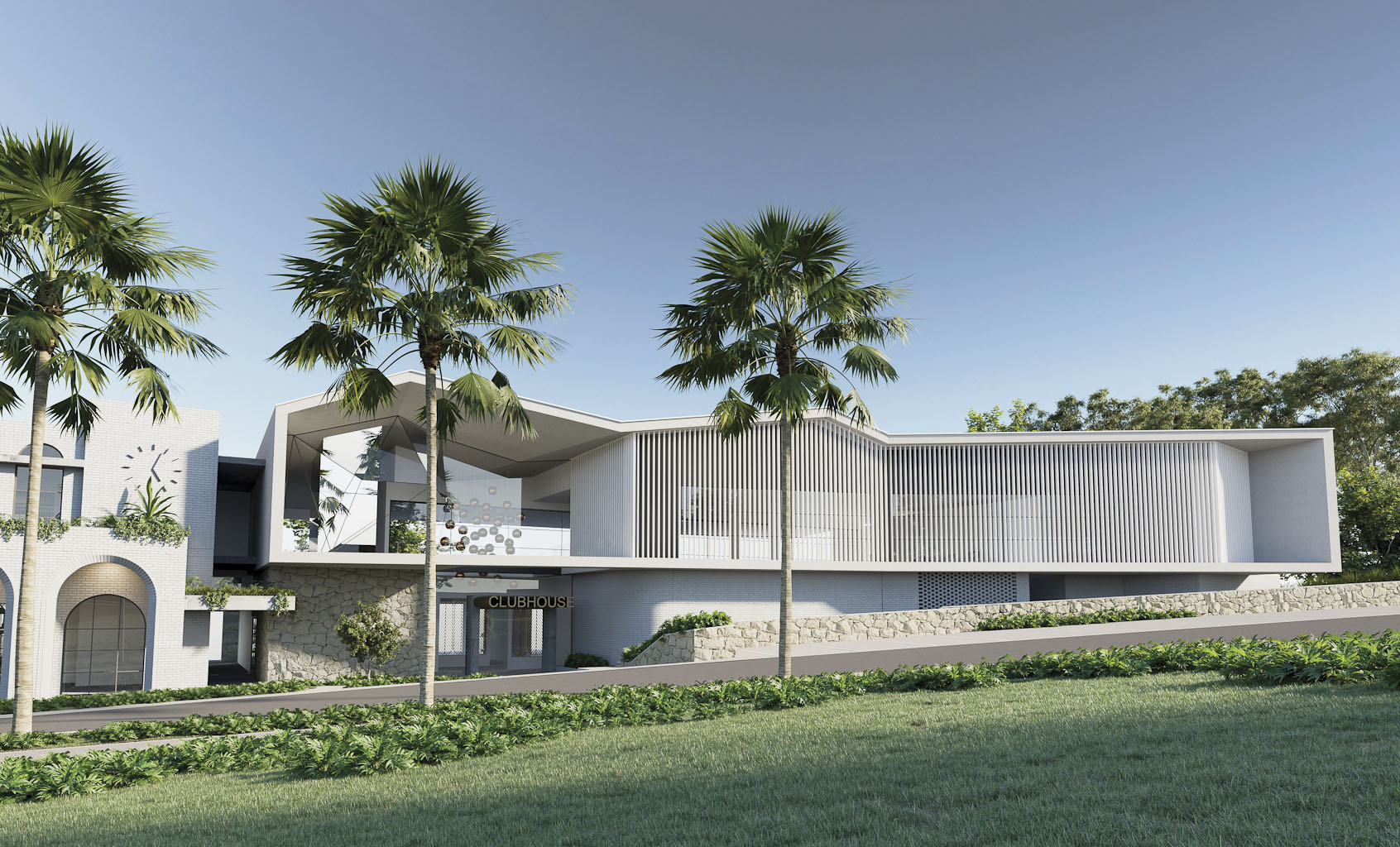 About GemLife Tweed Waters
Superb design, inspired by the natural coastal beauty of the Tweed and mid-century modernism, will define the exclusive, boutique over-50s lifestyle resort, GemLife Tweed Waters.
Set in a premium position with direct waterway access, the resort will feature just under 100 homes and a stunning, modern waterfront country club with an extensive array of premium fitness and leisure facilities, including a fabulous roof-top swimming pool.
The gated lifestyle resort will take advantage of the natural features of its idyllic coastal location, offering luxurious, low-maintenance living and premium facilities that let buyers downsize their responsibilities and upsize their lifestyle.
The architecture of the resort's two-storey country club will feature a sleek, coastal look with references to southern Californian mid-century modernism, but with a Tweed twist. Incorporating a coastal material palette including stone and louvred feature walls, and interesting use of timber, the club wraps around the waterfront to maximise a north-east aspect.
Facilities in and around the country club include an outdoor yoga studio, bar and cafe, gym studio, outdoor lounge areas, fire pits, barbecue facilities, cinema, a creative arts space and much more.
About GemLife
GemLife's secure, gated resorts are in country and coastal locations in Queensland, Victoria and NSW. Visit www.gemlife.com.au or call 1800 317 393 for details.