The Feel Good Family – Episodes 1,2,3 & 4
WORDS: PHOTOGRAPHY

INTRODUCING THE FEEL GOOD FAMILY
Hello, we're Katie, Paul and Jasper Guerin, from Queensland's Gold Coast. We are an ordinary Australian family, creating extraordinary experiences. We've taken a leap of faith, packed up our lives, said goodbye to the 9-5
grind and hello to 24/7 – life as a traveling family!
We live by the mantra "You don't need to see the whole staircase, just take
the first step!"
With caravan in tow we are capturing our experiences as we go, and are
drawing on the skills we have acquired across our collective careers to
create fully produced observation documentary style travel and
destination content for online viewing. We have become storytellers,
creating content that engages and inspires others to take their own steps
towards finding a Feel Good life!
Episode 1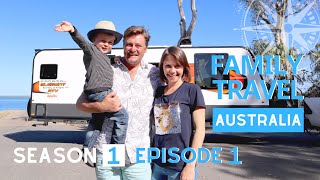 Episode 2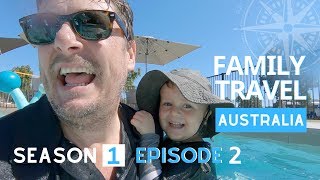 Episode 3
Episode 4