The Concierge Insider – RACV Royal Pines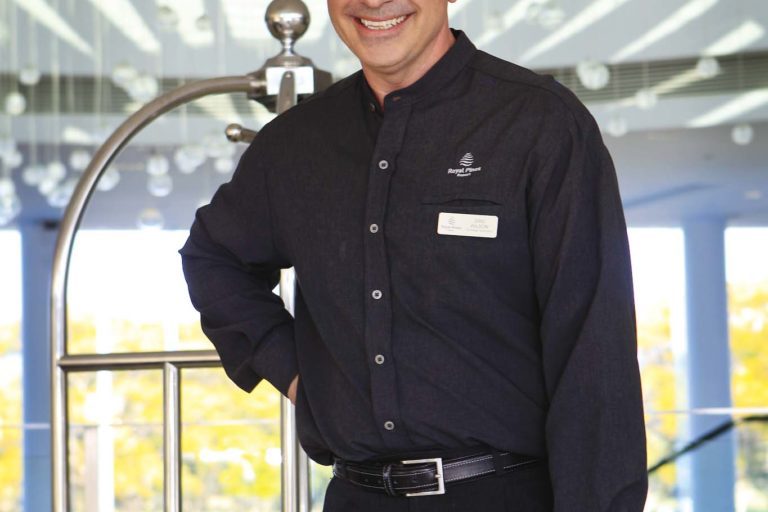 WORDS: PHOTOGRAPHY
Concierges are in the unique position to offer insider information about the most popular and interesting places to visit for Gold Coast locals and tourists alike. Ocean Road Magazine speaks with Eric Wilson, Concierge Team Leader at RACV Royal Pines.
What's on offer at RACV Royal Pines?
RACV Royal Pines is set apart as a hotel that is perfectly positioned away from the main drag of Surfers Paradise, yet is close enough to provide a hub for all the best that the Gold Coast has to offer. Clearly it's all about golf – we have the PGA Tour and the RACV Lady's Masters. Of course, we are also a major conference centre and host events like the Bruce Lynton Charity Ball every year.
We are very family-oriented here at Royal Pines and it is exciting that a waterpark built with children in mind will be coming soon. It will be constructed in the garden area by the pool. We also have a kids' club during the holidays. The waterpark will provide another great option to keep families entertained. This is in addition to our Time Out Adventure Segway rides that are always a big hit.
How do you make guests feel welcome?
I see my job as being my guest's friend. The hotel, well, it's like my home. We endeavour to anticipate needs before they arise – that's the big 'wow factor' for people.
Best thing about being a concierge at RACV Royal Pines?
It's the diversity of people that you get to meet on a daily basis. It's never the same day-in and day-out. It gives you a very interesting outlook on the world. A couple of weeks ago we had the Manchester City football team staying at Royal Pines. Just this morning I received a hug from David Helfgott himself (the Australian concert pianist whose life story inspired the movie, Shine). It really is an amazing job.
Top-rated local places to visit?
There are the obvious ones that are always great: the theme parks and the beaches etc. But if you are prepared to do day-trips (perhaps hire a car), you can discover some really rewarding experiences. Mt Tamborine has some fantastic wineries and restaurants. It also is great for kids – it has Thunderbird Park that provides a great adventure-oriented day out for families. Then, you have the entire Bryon Bay region – that is a lovely spot to take a day trip.
Insider tips on the best places to eat and drink?
Once again you have the tried and tested favourites that the Gold Coast has to offer: Oskars at Burleigh and Fellini at Marina Mirage always provide top-notch dining destinations. If you don't know what you feel like eating then you can take a stroll along Broadbeach's dining district with its array of restaurants featuring various cuisines.
For those who want to be directly on the beach, then you really have to visit one of our surf clubs such as Kurrawa SLSC in Broadbeach. For those who want a different experience and are prepared to venture a little further then I would suggest 3 Little Pigs on Mount Tamborine – great food and even better service.
When it comes to Royal Pine's own dining options we are proud to have arguably one of the best Teppan chefs around on board at our Videre Restaurant. For those who are interested in Japanese/French fusion cuisine then I would also recommend Cocotte restaurant in Robina for something really different.
As for cafes, try Elk in Broadbeach for a great brew and Vivre a Vie Organic bakery in Mermaid Beach for it's very tempting baked goods.