The Art Of Living Beautifully
WORDS: PHOTOGRAPHY
WaterPoint residences are all about living the GC lifestyle you love, and waking up each morning to a promising day. ORM invites you to take a look at the luxurious life you could say 'yes' to…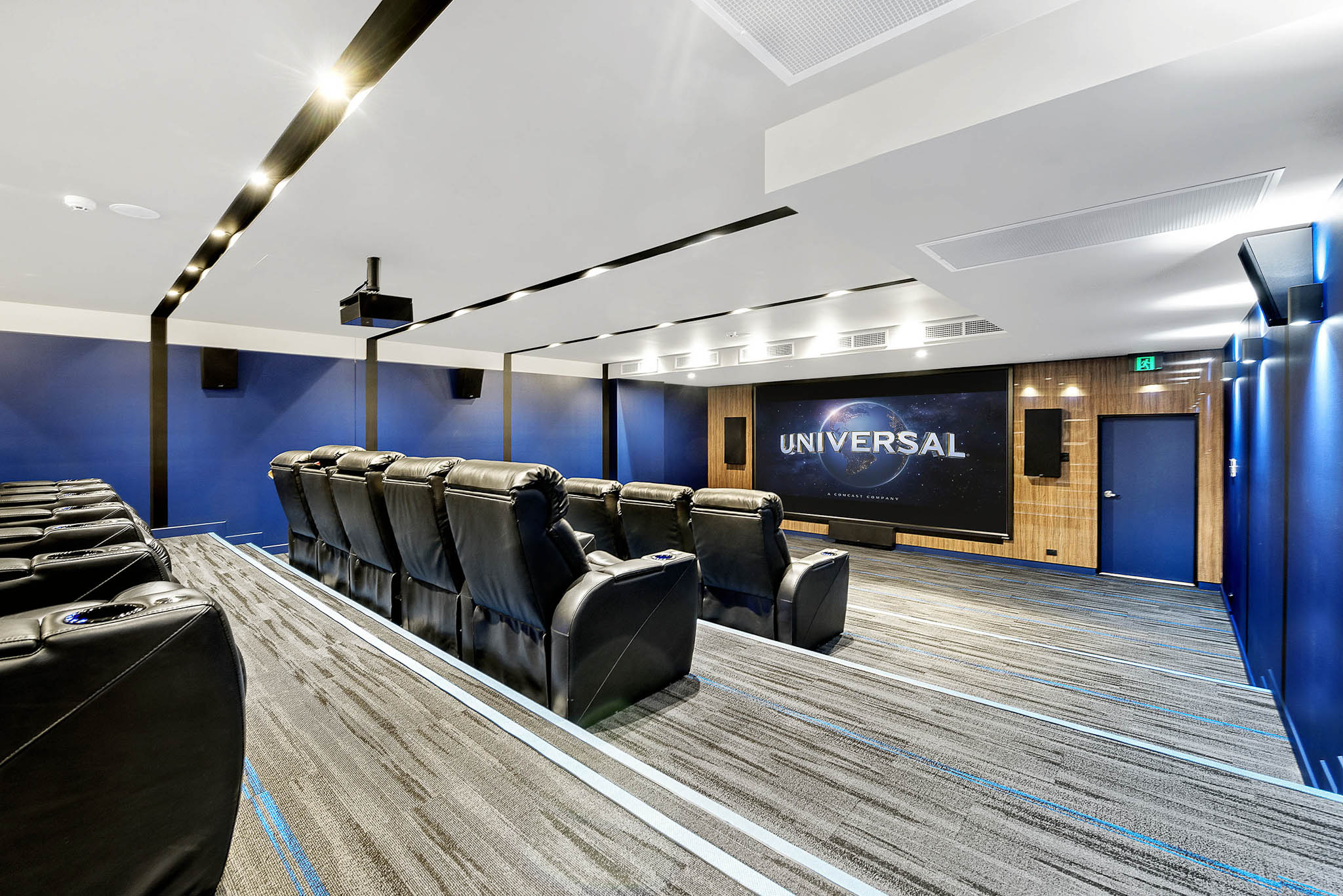 Sitting up on a generous balcony of the tenth floor of Tower II, two things strikes you first about this spot … Firstly, the absolutely spectacular view and secondly, the sheer tranquillity.
This is absolute waterfront apartment living at its finest.
Situated on 2.7 hectares and looking out across the sparkling Gold Coast Seaway and Broadwater, WaterPoint has been designed to enable residents to live a permanent holiday lifestyle.
With 360 metres of northeast waterfrontage, every building is located on the water and offers breathtaking, uninterrupted views. No wonder there is 75 per cent owner-occupiers here.
This gated estate offers 24/7 security and peace of mind, full-time onsite management and customer service specialists to help you settle in with ease.
"We're here to make your life easy," Sakari Bennett, Raptis Customer Relations Officer tells the ORM team (who are keen to move in immediately).
WaterPoint will include three marina pontoons each with six berths. The WaterPoint community pontoon boat is available for hire to all residents through the on-site managers.
The infinity edge saltwater pool is a destination in itself and on a par with the most luxurious holiday resort.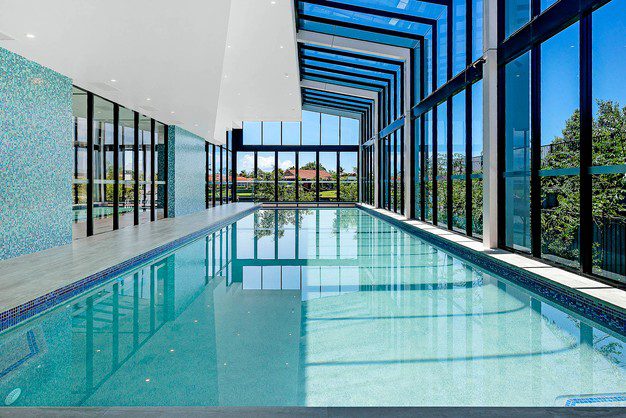 The 300m of private boardwalk allows residents to fish, kayak and stand-up paddle board easily from home.
All facilities here have been especially created with socially active residents front of mind. You'll find a games room — complete with giant chess and wall-mounted 'Scrabble' — as well as a residents 'Residents Celebration Lounge' for all residents to commune and enjoy events. The first Friday of every month they hold a residents meet and greet with live music and everyone brings a plate of food.
There's also a 16-seat theatre which residents can hire out to bring the cinematic experience closer to home, without having to think about driving or parking.
And, for those moments when you want to focus on fitness rather than socialising, there is a beautiful indoor heated lap pool and gym. The sauna, steam room, pilates room, massage room and Zen garden are all ready to help you unwind.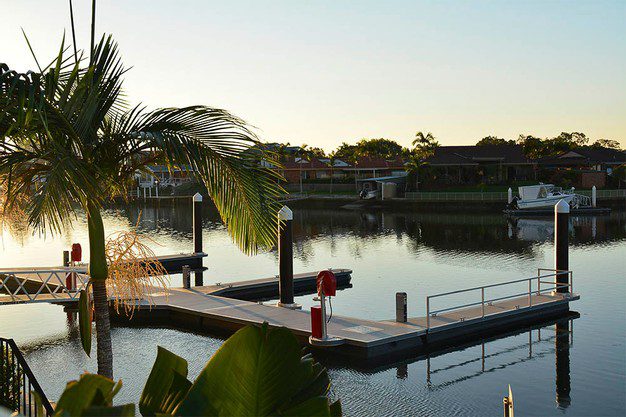 All of this with incredibly low body corp (under $100 per week).
On your doorstep there is all the al fresco dining anyone could desire, vibrant cafes and, of course, Harbour Town Shopping Centre just across the road with plenty of fresh produce on offer as well as designer labels.
This is a truly first-class spot close to Gold Coast University Hospital, Griffith University, private schools, Gold Coast Light Rail and the M1 motorway if you're heading further afield. Hope Island Golf Resort, Sanctuary Cove and Sovereign Islands are all easily accessible.
WaterPoint Residences, Harbour Side Crt,
Biggera Waters, Qld 4216. Tel: 1300 089 659.
www.waterpointresidences.com.au
With over 35 years of landmark achievement, Raptis has played its part in transforming the cityscape of the Gold Coast and Surfers Paradise.
David & Jenny Levenston:
"I ask people in the lifts what they think about the complex and they all say they love it and are very happy here," David says. The couple say they enjoy observing the gardens from their balcony and like seeing people coming and going. The couple knew they wanted to buy somewhere on the water and say they enjoy socialising on premises. "We love the layout of our apartment, the views, the peace and quiet and also being near the shops. It's all very convenient," says David.
"I feel like I'm living somewhere that's a combination of Florida and California," adds Jenny.
Mike & Marilyn Reynolds:
"It's been like winning the lottery," says Marilyn. "We moved from Mount Cotton and love not having to worry about mowing the lawn or cleaning the gutters. We love the north aspect and watching storms roll in."
The couple say they had a wish list that moving to WaterPoint has fulfilled, including good amenities, close to shops and public transport, and being able to walk everywhere. They say they use the pool every morning during the week and say it's been really beneficial to their health.