WORDS: PHOTOGRAPHY
Gold Coast swimwear brand Tacoola is staying cool despite becoming one of the fashion world's hottest names.
From wowing the international fashion world and becoming the hottest ticket in town at Miami Swim Week to having Kylie Jenner photographed in their signature-style one-piece, Gold Coast local vintage-inspired brand Tacoola has become a very big deal.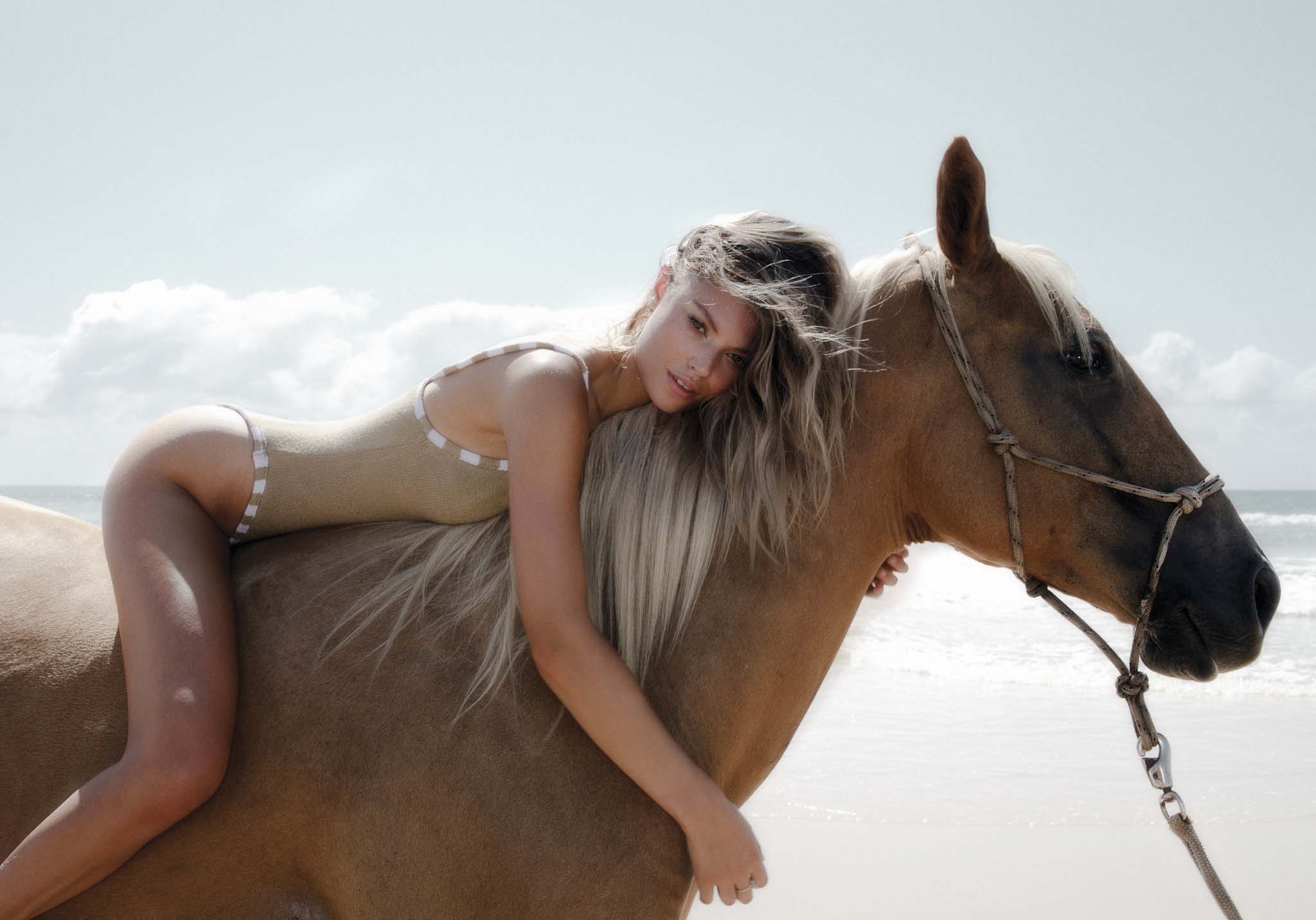 It's not hard to see why. Their uber-stylish swimwear — combining a contemporary sensibility with a super-sexy vintage vibe — has become a firm favourite among fashion editors and high-profile influencers, including Audrina Patridge, Demi Moore's daughters, and the most successful Kardashian, Kylie Jenner.
Tacoola has graced the pages of Vogue and OK! magazines and its signature swimsuit, the Mai Mai, as seen in leopard print on Jenner, has since set a trend across the globe and led to unbridled success for the brand.
So you might expect Tacoola founder and designer Jeni Patch to be having her Hollywood diva moment, but nothing could be further from the truth. A Gold Coast local, Jeni comes from humble, homegrown beginnings and says she and her team are dedicated to staying true to their style and beliefs, which keeps the customers coming back.
"Ours is a story of an organically grown brand — we started small and we've seen overwhelming success in a very short amount of time," Jeni says.
"Our first online swimwear collection sold out in record time. We've been particularly successful in the US market, with an enormous number of supporters based there.
"But what really speaks of our success as a swimwear brand is our massive return customer base. Many of our customers own half of each of our collections. People buy our swimwear and then they come back for more."
There's no shortage of homegrown swimwear labels on the Gold Coast and beyond, but what sets Tacoola apart from the rest is not just their rare outstanding performance in the American market, but their core design values and commitment to quality.
"We aim to design swimwear that transcends age and body shape," Jeni says.
"Our customers range from young girls and teenagers to mums with babies and little ones, plus everyone in between and beyond. Tacoola promises a designer swimsuit that is flattering, comfortable, and keeps it classy, yet allows every woman to feel sexy and confident.
"The unique texture of our signature '70s knit fabric is loved and adored by all of our customers around the world. With its 100-way stretch, it delivers a fit and shape that is flattering, pulling you in and adding a layer of confidence."
Cultivating a brand that has a body-image conscience, Jeni has combined her flair for design and business know-how with a responsibility to promote good messages for girls and women.
"I'm a mum of three boys coming from a long line of women seamstresses with a flair for fashion and creation," she says.
"Tacoola was born from my desire to design for strong women and from my passion for vintage eras. Tacoola's swimwear is like no other in its design, fabric, and overall style.
"Those vintage Tacoola vibes are going global and their fan base is growing at a rapid pace. We are so excited to be on this amazing journey and have so many unique designs still to unfold."