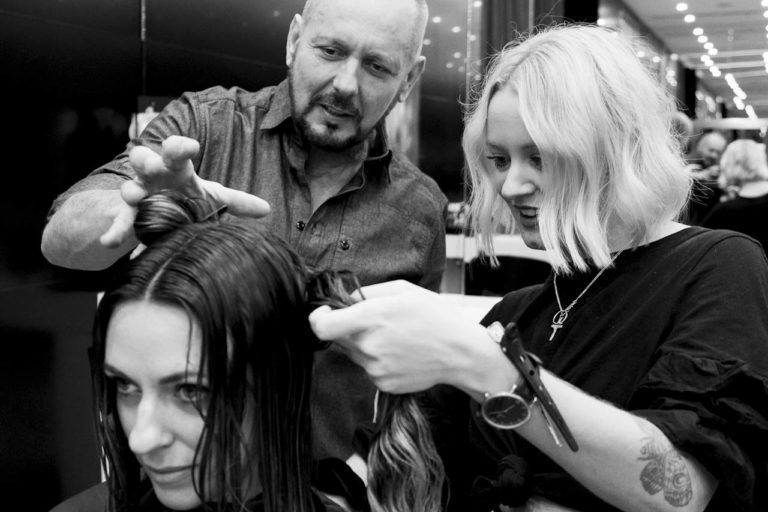 WORDS: PHOTOGRAPHY
Oscar Oscar Salons bring luxury to your locks.
For more than 30 years, the Oscar Oscar brand has styled, coloured, cut, and tended to the hair of Australians. Among these are some of the most influential in fashion, celebrities, and the who's who of the beauty world.
Renowned for being the most trusted and revolutionary in hairdressing, Oscar Oscar Salons continue to expand and offer its premium services to guests in Melbourne, Brisbane, Gold Coast, and Toowoomba.
The experience is like no other: from the moment you step through the tall glass doors, you are taken on a journey of luxe products, brilliant palettes of colour, and glamorous styling by world-class hair artists. Every person who comes into the Oscar Oscar space cannot help but feel special, spoilt, and a part of this high-fashion family.
Let's touch on some of the masters of the brand.
First and foremost, the man himself, Oscar Cullinan. The owner, director, and entrepreneur has worked with A-listers around the world, styled regularly for Mercedes Benz Fashion Week, and has successfully opened 14 Oscar Oscar locations across the country.
Add multiple industry awards and you've got the guy who built the brand from scratch; he is the mastermind behind the signature OO look, and one should be so lucky to end up in the chair with Oscar. What Picasso is to art, Oscar is to hair.
Across the three Gold Coast-based salons, guests can expect to be inspired and transformed by the likes of Luke Davis in Burleigh, a familiar face in the fashion industry working for Vogue, Harpers Bazaar, and Vanity Fair. He has more than 15 years' experience and is passionate about beautiful hair.
Lisa, the salon partner of Robina, is an absolute trendsetter, Kerastase ambassador, and hair extension specialist. She's known for pristine colour work and giving her undivided attention to any guestwho sits in her chair.
Jasmine, the artistic director of Pacific Fair, is your free-hand balayage duchess and is a Redken-certified hair colourist. Expect to be amazed by her contouring and colour melts.
For those based in Brisbane, Danny Luu is a salon partner and artistic director of the flagship salon, Brisbane City. Invited to work with iconic Australian brands such as Bec and Bridge and Dion Lee, Danny has got you covered from colour to cuts and the best blow-dry in Brissy.
Justin McLachlan has been a part of the OO family since 2002, is a fashion show regular and Redken artist. His passion for the industry has seen him travel overseas, and his precision in cutting has him in high demand!
So what are you waiting for?
The talent and experience is endless.
Oscar Oscar Salons are the best in the business. Treat yourself and put your hair in expert hands with the team from OO.