Taking Architecture to a whole new level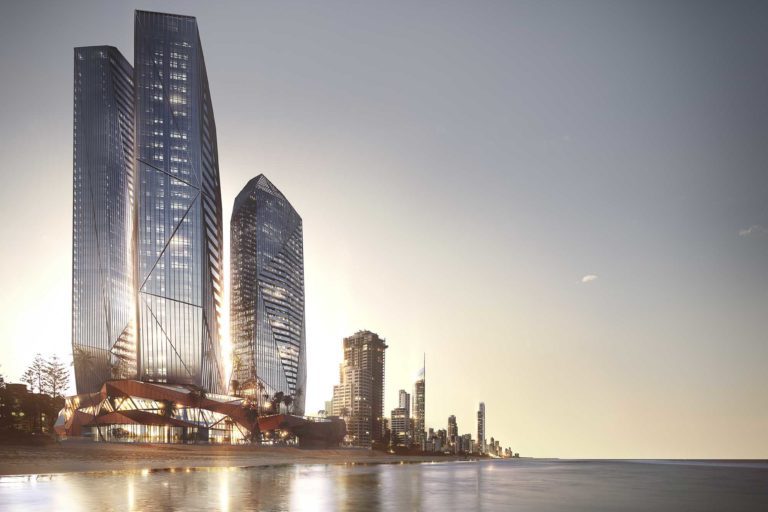 WORDS: PHOTOGRAPHY
Famous architectural historian Nikolaus Pevsner once said, "A bicycle shed is a building; Lincoln Cathedral is a piece of architecture." With developments like the Wanda Ridong $1.25 billion Jewel Resort starting to taking shape, and others like ASF Consortia's $3 billion integrated resort in the pipeline, overseas investment in the Gold Coast skyline may be sparking an architectural revolution.
Driving around the Gold Coast you can spy, from almost anywhere, the towering cranes of the 1.13-hectare construction site of the luxurious Jewel development, which is taking shape on the beachfront at the Broadbeach end of Surfers Paradise.
The avant-garde, crystalline towers will soar to as high as 170 metres above the sandy shores below, appearing as if they have simply emerged from the sands – setting an entirely new architectural benchmark for a town whose awkward adolescence is now well and truly behind it.
The Gold Coast skyline has matured dramatically over the past decade, now featuring fluid, organic shapes of structures like Wave Resort, through to the new-urbanist visage of projects like the Oracle towers.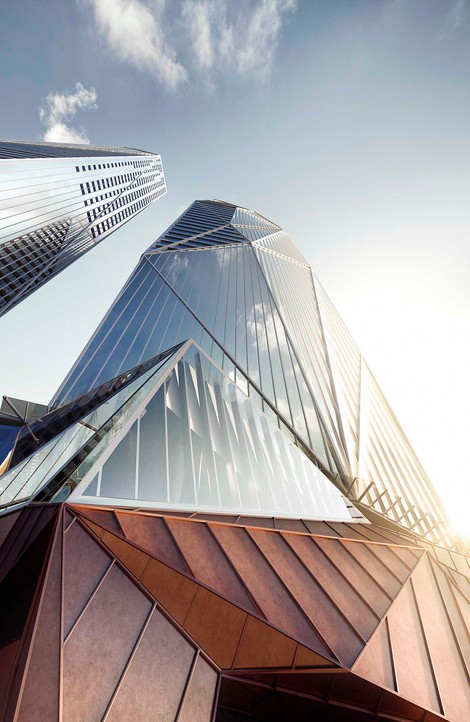 "Our idea is about creating beautiful, meaningful buildings that do have some sort of secular, symbolic value," says DBI Design Director Barry Lee, the architect behind Oracle, Wave and Soul, international icons like Etihad Towers in the Middle East, and now, the remarkably ambitious triptych that is the Jewel development.
"Most of the buildings that were built here in the 80s and 90s were built for buildability and efficiency, but as a practice, we've turned that on its head a bit. They're still buildable, there's still rationale, they still work, people are still able to live in them, but there's something else going on.
"There's another layer," he says.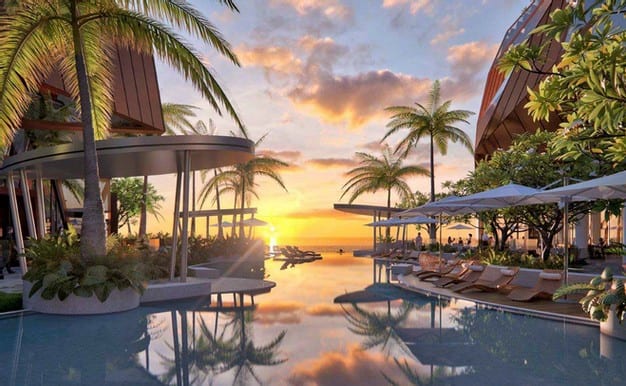 With Mr Lee and the team at the drawing board, Jewel developer, the Wanda Ridong Group, is realising an entirely new era of architectural ambition for the Gold Coast, bringing its commitment to bigger, better and braver, to the famous white sands of the Surfers Paradise beach front.
"I've heard comments that people think the buildings look a little like a Studio Daniel Lebiskind design. Although we certainly didn't look to them for inspiration as it was very much about this place and our interpretation of meaning in this location. We have however looked at the detailing and resolution of their projects".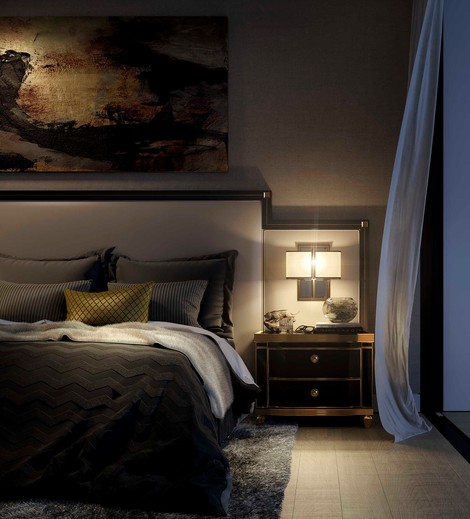 "When you delve into climate and when you start to understand the direction of the wind, where the sun is coming from, the residents' relationships with the beach and the landscape inevitably the physical place starts to influence the design a lot more than if you're looking at it from a purely rational engineering point of view, or a purely financial point of view.
"We would argue that finance, engineering, construction logic, poetry and meaning are just as important as each other in the making of cities"
"You can't help but be poetic when you really engage with a place," he says.
Accustomed to outstanding architecture, like Taiwan's Taipei 101; Beijing's 2008 Olympic Water Cube and Bird's Nest; Chengdu's Century Global Centre; or even Beijing's controversial CCTV headquarters, the Wanda Ridong Group is emblematic of the new wave of developers hitting our shores – ambitious, competitive, dramatic, and far from conventional.
And together, these developers are transforming the Gold Coast into a world-class sophisticate of elegance, grace and allure.
"I think it's a lucky coincidence for us that the work that interests us happens to appeal very strongly to the Chinese market. Hopefully that interest will continue to spread as Chinese businesses do more development in Australia and around the world.
"If a building's not meaningful, it's meaningless. For us, it's just a happy coincidence that the things that interest us happen to interest them," he says.
• www.jewelgc.com