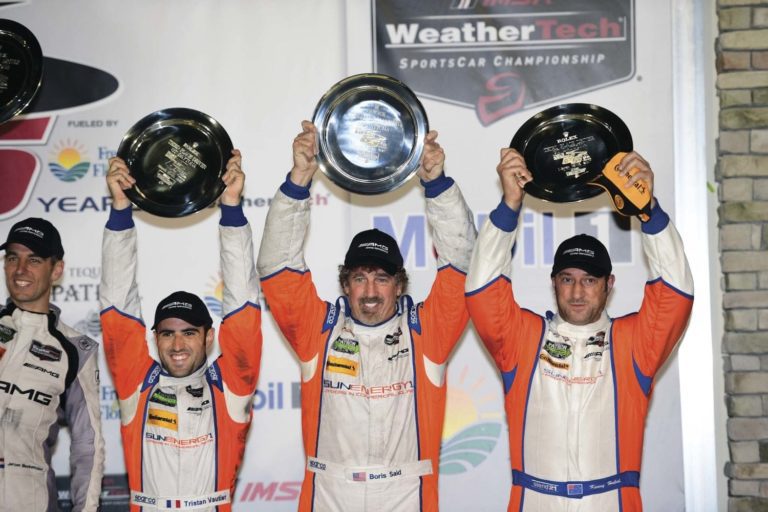 WORDS: PHOTOGRAPHY
Meet Australia's born and bred solar energy king.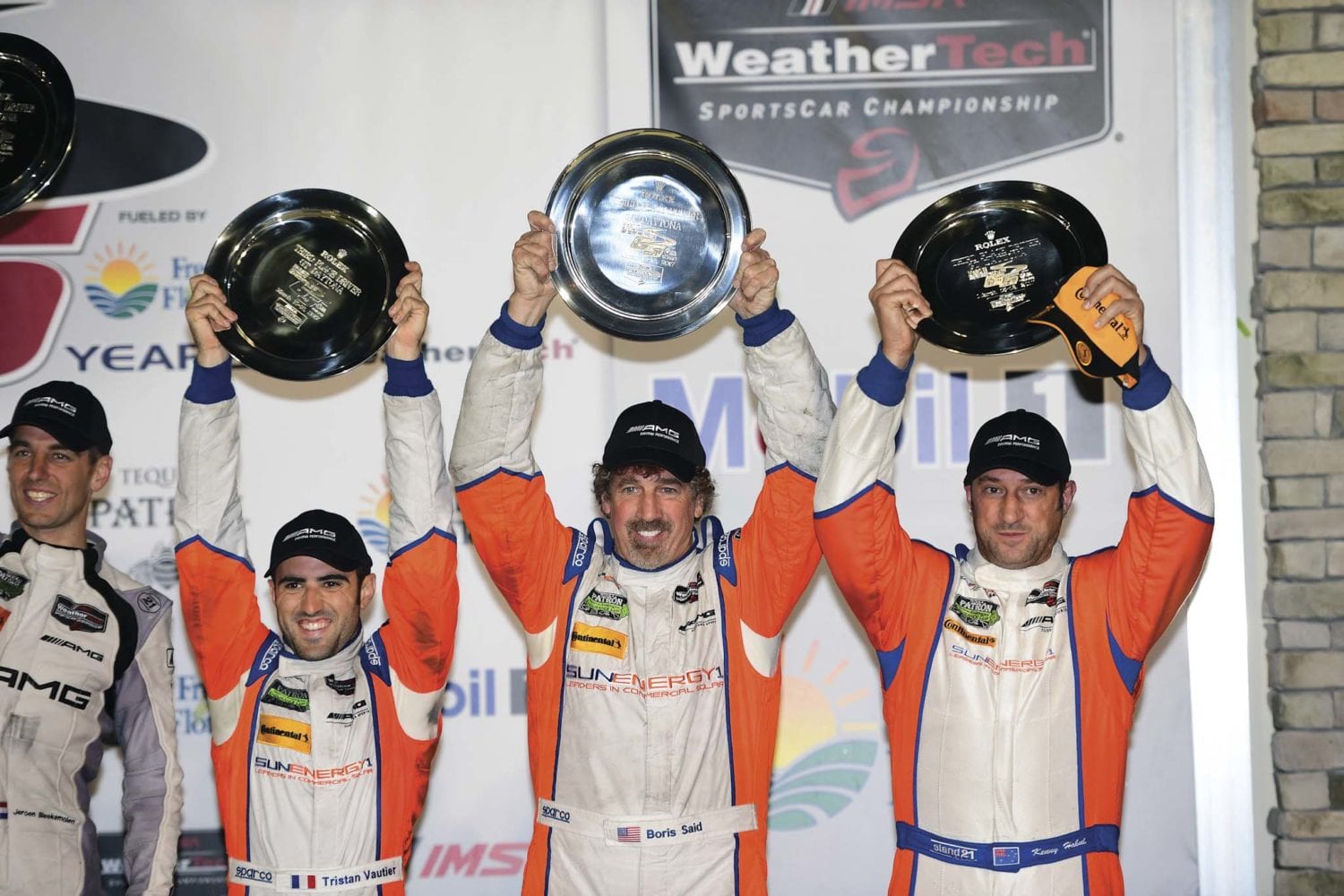 While the energy debate rages in this country, a Bond University law graduate from the Gold Coast is making it big, real big, in one of the most aggressive renewable energy markets in the world.
Kenny Habul has flown under the radar in the business world despite becoming a multi-millionaire many times over at the age of just 43 – all on the other side of the world.
Ironically, his personal profile is bigger in motorsport where he tries to satisfy his lifelong passion for racing and cars with regular starts in both the NASCAR Xfinity Series and the American Sportscar Championship.
Any doubts about his love for cars are put to bed when you understand that his personal collection includes more 100 classic and modern vehicles, including a 30 year-old Australian-born and bred Brock Commodore (with the steering wheel on the wrong side and wind down windows) as his daily commute.
Habul, left Australian shores in 2005 with his piece of paper from Bond and a few years of residential development experience under his belt and eventually landed in Charlotte, North Carolina two years later.
He was keen to build similar luxury eco-friendly houses that he had managed to make a decent living out of on the Gold Coast with his brothers Reno and Sam.
Not long after, the world was hit with the Global Financial Crisis and the access to credit with US banks all but dried up.
While residential solar integration was always on his radar with his personal developments, the GFC saw his focus shift to commercial and utility-scale installations.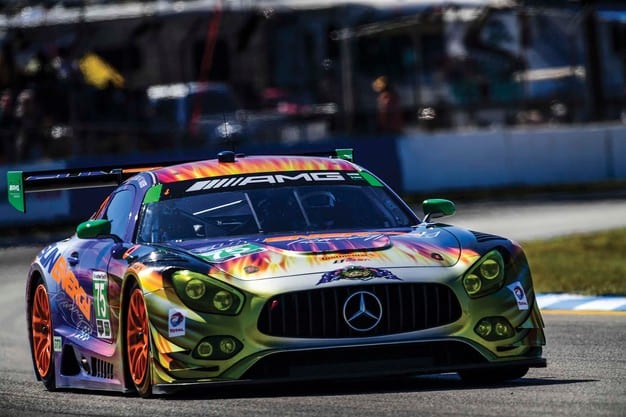 At the same time, North Carolina tax incentives for solar investment were opening up more and more opportunities and Habul started thinking even 'Bigger Picture".
While he enjoys the use of his own aircraft and wearing Tom Ford suits, Habul is just as at home up to his knees in mud and driving dozers in the US backblocks checking out potential sites for future projects.
Habul's company SunEnergy1 now builds some of the largest solar systems on the planet with current sites of 2,000 acres (810 hectares), producing some 168 Megawatts, now a minimum size requirement.
Habul's company has just filed for the largest solar system in the United States at 945 Megawatts on 5,500 acres (2,225 hectares).
The company sources and secures the land, gets all the required permits, sets up the supply infrastructure and then designs and constructs the facilities all in house.
During this process, Habul and his team will negotiate to sell the entire project or keep the facility themselves and pay-off their investment through the on-going supply of electricity in a deal with utilities or corporate customers.
North America's largest power retailer, Duke Energy, has been of Habul's biggest long-term client and it would seem there are no shortage of others lining up for his solar assets.
Duke only considered a move to solar in 2007 when the North Carolina General Assembly passed a renewable portfolio standard which will requires utilities to have up to 12.5% of their retail power produced by a renewables source by 2021.
They can achieve that figure by on the systems or buying the power and that suits Habul on both counts.
Investors in solar can receive up to a 30% investment tax credit on their spend from the federal government in addition to bonus and accelerated depreciation.
Once the farm is completed it is rare for the maintenance to be much more than a mow of the lawns and a check of the systems.
There is a lot of lawn to be mowed at facilities like the Conetoe II development in Edgecombe County, North Carolina which produces 112 Megawatts on 1000 acres from more than 370,000 solar photovoltaic modules. It began operation in 2015 and remains the biggest Solar farm East of the Mississippi River and the first on the East Coast connected to transmission.
"We have been prepared to do the hard work and we have been rewarded for it," said Habul. "There are so many variables to every deal, but we have a great core group of managers and when we are constructing we try and use local labor and spend money in the towns where they come from.
"It has to be a win-win for everyone and at the end of the day it is the environment which benefits more at the completion of each project."
The majority of Habul's business has been in North Carolina, which is only second to California when it comes to installed solar capacity, mainly due to the commitment of SunEngery1.
The company's development pipeline has been expanded to other Eastern states.
He also has to be ready in case the rules change and at the moment that can happen pretty quickly in the US.
SunEnergy1 also has a commercial rooftop division, which completed the largest roof-top installation in the US at the Shoeshow building in Charlotte which covers a roof top area 25 acres (9.2 hectares) and produces 5.4 megawatts of power from more than 21,000 Solar panels.
With all this experience, does Habul have any opinion on the current energy problems facing his homeland?
"I have been away from Australia for a long time now, so I am not as familiar with market conditions," said Habul. "There is no doubt that Australia should be a leader in the field of renewable energy given the amount of sun hours there compared to somewhere like North Carolina.
"If someone is prepared to work hard enough and the bureaucrats have the courage to admit the advantages of what solar has to offer, then the world is their oyster. Remember that fuel for solar is free, compared to natural gas which you have to buy."
Habul's passion for business and "building stuff" has been passed down through the generations with his father Harry immigrating to Australia from Herzegovina in the 60s and working his way into the building trade.
He constructed large industrial cool rooms in the Albury-Wodonga area before moving to Sydney where he built homes on the North Shore.
He then packed up the family and moved to the Gold Coast in 1978, when his second son, Kenny, was just five.
Harry developed a lot of units and houses in the Mermaid Waters area before progressing to bigger projects like high-rise buildings in Surfers Paradise and commercial properties in Nerang and Southport. He remains a major player in Gold Coast development today.
Habul attended Merrimac High School and then progressed to Bond University where he completed a Law degree.
At the same time he developed a passion for motorsport after cutting his teeth in go-karts from the age of six.
During a semester break from Bond, Habul traveled to Melbourne and lived out of the back of his car while buying and selling everything from cars and boats to used tyres to try and give his motorsport career a shot.
It was during that time that he secured a job with Peter Brock at Advantage Racing in North Melbourne sweeping the floors, cleaning wheels and anything that needed doing.
Habul returned to the Gold Coast where he teamed up with his brothers to start building eco-friendly homes, which had him in a "comfortable" financial position by his early 20s, which allowed him to pursue his racing ambition part-time in Formula Ford, Formula 3 and the Supercars Development Series.
Racing was shelved for a little while before he moved to Canada in 2005 and then sparked up again when he landed in North Carolina, the home of NASCAR.
Up until recently his pride and joy was one of only 12 HDT VL Director Commodore road cars that were controversially launched by Peter Brock in 1987 – a decision that basically severed the long-term relationship between the Bathurst legend and Holden.
That car sits in the foyer of his Mooresville office in North Carolina, but just recently it was replaced as his "sentimental" favourite when he secured Brock's last winning Bathurst car – the #10 1987 Mobil Commodore from David Bowden on the Sunshine Coast.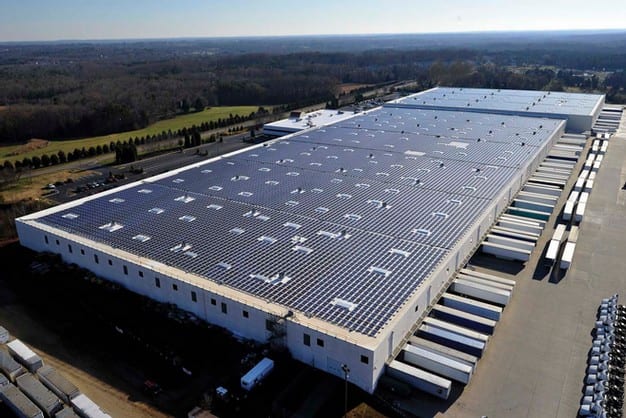 It was in that race that Brock controversially switched entries mid-race after his 05 Commodore expired with mechanical problems.
A pair of Eggenberger Ford Sierras from Europe actually crossed the line 1-2, but protests were upheld about illegal front wheel arches and Brock, David Parsons and Peter McLeod were awarded the win some months later.
"During a break from university I moved to Melbourne to try my luck at a few things, but I always had a passion for racing and I bought and sold all types of things to get a budget together to get a ride," said Habul. "I ended up working with Brock at Advantage Racing and it was a like a dream come true for me even though I was just sweeping the floors and cleaning the wheels. That car that won the 1987 race was my favorite race car of all time and to now have it in my collection is a bit surreal really."
And what advice would Habul have for any young entrepreneur looking to become a "local" solar king in Australia?
"If you love the industry you can achieve anything you set your mind to, if you have a never-quit attitude," said Habul. "Of the more than 50 major projects we have built, there has not been one that did not have a major road block, threatening it. We put our heads down and ran through brick walls to make them a reality. A lot of blood, sweat and tears. That is the attitude I instill in my people and what you need to make it in this business. Education is important and I loved every minute at Bond University, it is a brilliant place to give you the foundation to take on the world. My law degree has been invaluable. I have just used it more in the field than in the courtroom. It has also come in handy with a couple of racing contracts."
Habul will put away his suit and tie several more times this year as he continues to compete in the IMSA WeatherTech Sportscar Championship throughout the US, where he opened the season with two podium finishes in three races with a brand new team.