Surfers Paradise Beachfront Markets Christmas Twilight Markets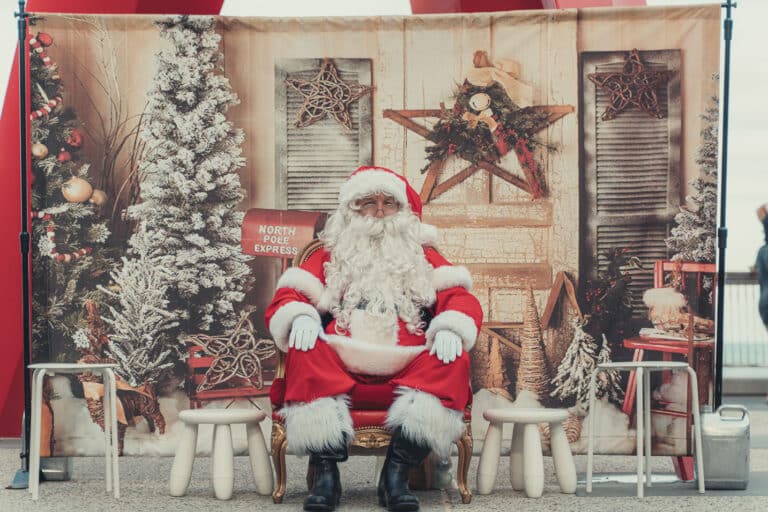 WORDS: Surfers Paradise Beachfront Markets PHOTOGRAPHY Surfers Paradise Beachfront Markets
Celebrate your spot on the nice list at the Surfers Paradise Beachfront Markets Christmas Twilight Markets THIS Saturday 10th December
Get into the festive spirit THIS Saturday 10th December as Surfers Paradise foreshore is transformed into a Christmas Wonderland. From 4pm to 9pm, there will be shoulder-shimmying music 🎶, gourmet take-home treats🍬, kids festive fun☺ and a one-of-a-kind local, outdoor shopping experience sprinkled with tonnes of festive cheer!
With over 100 curated market stalls, shop for all the best gifts under the stars where you'll find the ultimate line up of local makers, brimming with bespoke handmade gifts from handcrafted candles there are uniquely yours from Waxhands Surfers Paradise, bring your family's name to life with artwork from Oriental Name Painting, Woodu's unique phone cases inspired by nature . It's the perfect place to get all your shopping done early this silly season!
There's bushels of fun to be had by elves big and small. Be captivated so prepare for a TREEriffic time at the Surfers Paradise Beachfront Markets this Saturday 10th December
Surfers Paradise Beachfront Markets Christmas Twilight Market 2022
When: This Saturday 10th December 4pm – 9pm
Cost: FREE entry
Parking: There is plenty of parking around; Soul Surfers Paradise parking or The Paradise Centre car park on Hanlan Street are recommended
Where: The Esplanade, Surfers Paradise
Facebook event: https://bit.ly/surfers-paradise-christmas
About Surfers Paradise Beachfront Markets and Goodwill Projects:
Set along the beachside in the heart of Surfers Paradise, the Surfers Paradise Beachfront Markets are iconic; they have been running for over 25 years and are full of unique stalls every Wednesday, Friday and Saturday from 4pm-9pm.
Goodwill Projects is one of Queensland's most dynamic markets, events and venues companies. Curating flawless events and memorable experiences.