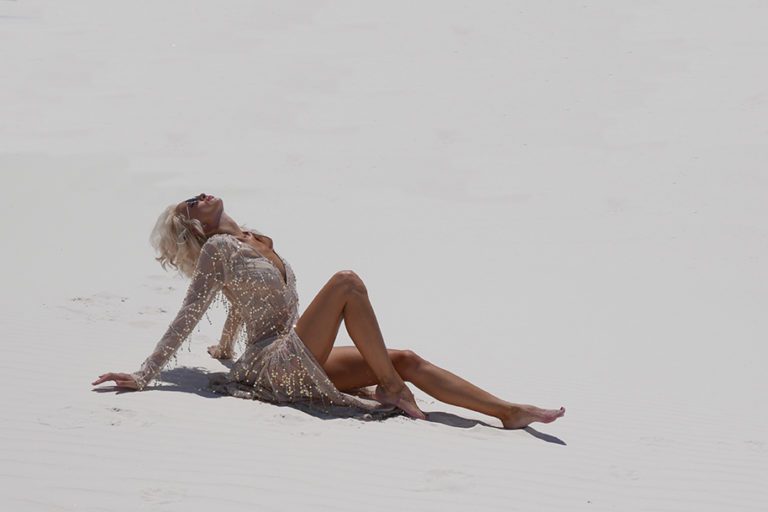 WORDS: PHOTOGRAPHY
The best summer beauty buys!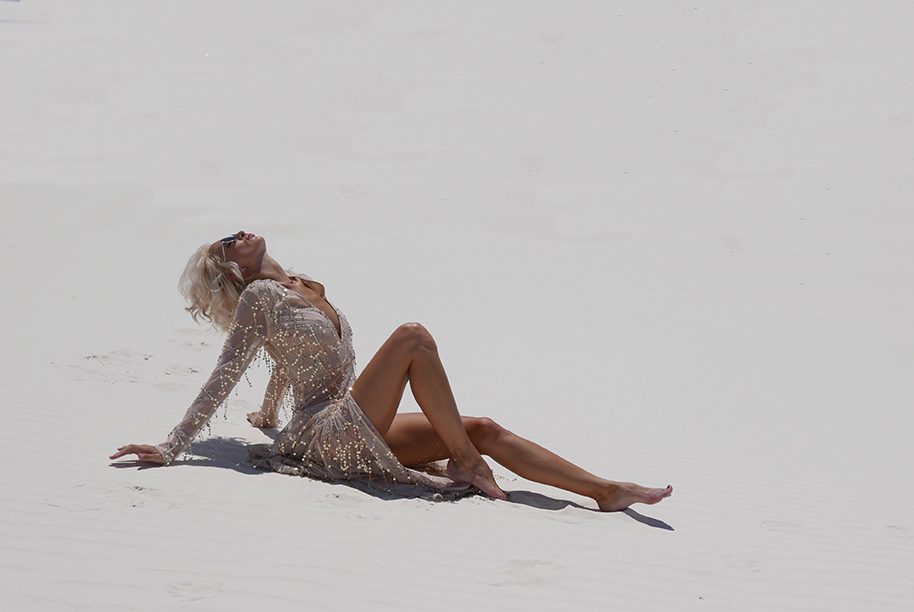 The styling SUPERSTAR! ORM LOVES
Create the perfect hair trends this season with EVY iQ-OneGlide Styler! Not only does this iron straighten and style hair to silky perfection, it also infuses it with hydration and moisture to leave it looking super shiny and healthy. This is a must-have in your beauty bag this season.
We also LOVE the Crystal Shine Paddle Brush! Keeping your hair healthy, this brush, with luxury luminous ion-generating crystals, is the ultimate pampering leaving your hair smooth and reducing the risk of breakage.
EVY Professional iQ-OneGlide Styling Iron RRP $299 available in 1-inch and 1.5-inch plates. Crystal Shine Paddle Brush RRP $59.95.
www.aquabaci.com.au
Liquid Gold
Award-winning skin formula Liquid Gold is a revolutionary resurfacing treatment that targets tired, ageing skin overnight. Improving skin tone and sun damage, this is a must-have in your beauty bag this season.
Liquid Gold with glycolic RRP $59.95.
www.itvsn.com.au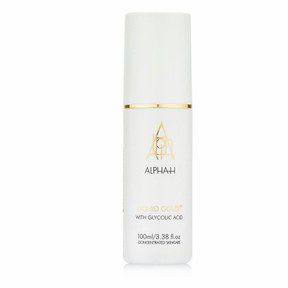 Zero waste
Good for your hair and the environment too, this range is 100 per cent cruelty-free, vegan, and doesn't include SLS, parabens, phthalates, mineral oil, DEA, or harsh sulphates. Crafted from 100 per cent aluminium, bottles can be turned into new bottles without the edition of new material. Suitable for all hair types. Bar None Zero Waster Shampoo & Conditioner RRP $20.
Available at Woolworths.
Luxury bath salts
Fatigued? Stressed? Sore? Try Louvelle's Himalayan pink salt and magnesium-infused bath soaks; they will help to promote detoxification and soften skin. RRP $24.95.
www.louvellewear.com.au
Restore your hair
Looking for something that balances all hair types! This is a gentle and effective hair cleanser with powerful ingredients to energise your scalp.
Sativa Restore Hair kit RRP $44.95.
www.itvsn.com.au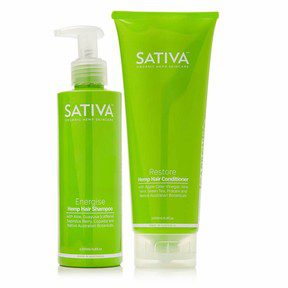 Summer balms
Keep your lips nourished and relieve dry, flaky lips this summer season.
Carmex Sugar Plum Rose $6.95 & Water $5.95.
www.carmex.com.au
Body serum sensation
Combining Australian-grown organic hemp seed oil with healing properties of aloe vera and watermelon seed, this sensational body oil will leave your skin soft and supple transporting you to a tropical destination.
Cannabella La Tropica Body Serum RRP $56 (100ml).
www.cannabella.com.au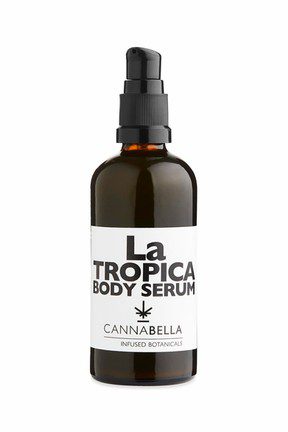 Detox face mask
Purify, cleanse, and detox your skin this season with this power punch powder. Just add water and, boom, you have an effective clay mask! It contains Australian green clay, as well as the superpower organic hemp seed powder and healing properties of Manuka honey.
Cannabella Green Detox Face Mask RRP $46 (60g).
www.cannabella.com.au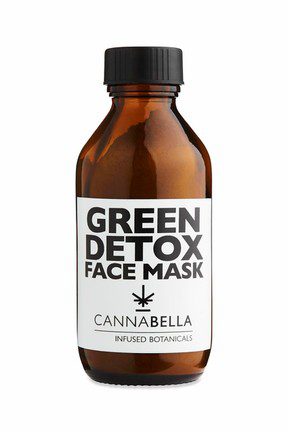 Sun protection
Protect your skin in the sun this summer with Invisible Zinc tinted moisturiser. This SPF 50 moisturiser is two-hour water resistant and perfect for sensitive skin. Invisible Zinc Sheer Defence RRP $34
www.invisiblezinc.com.au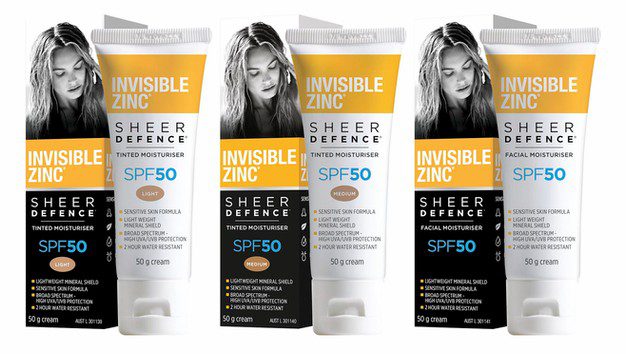 Don't sweat it!
Here's an organic probiotic deodorant with healthy magnesium that seriously works! These natural deodorants are blended with essential oils and ingredients that are carefully chosen for their antimicrobial benefits, keeping you fresh and dry while still allowing your body to breathe and release toxins naturally.
KIND-LY 100 per cent natural deodorants RRP $18.95 each.
www.kind-ly.com.au
Fake it
Uber Stay, Australia's first 10-day self-tanning lotion, has been created with highly concentrated tanning actives, and will, as the name suggests, last for up to 10 days! The odourless formula is also enriched with cutting-edge odour neutralisers to ensure no fake-tan smell.
Le Tan Uber Stay RRP $29.99 (200ml)
www.letan.com.au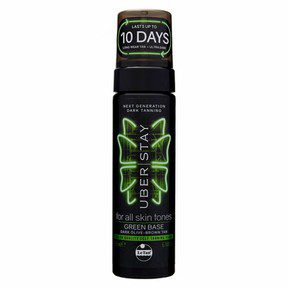 Refine your skincare!
A skin-perfecting facial exfoliate, this fruit enzyme refiner uses powerful AHA fruit enzymes to break down dead skin cells and boost renewal.
Maaemo Fruit Enzyme Refiner RRP $54.95.
www.maaemo.com.au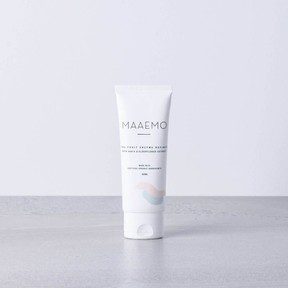 Wavy, sun-kissed hair
Create wavy, textured, sunkissed, beachy hair this season.
We love Pure Elements Thyme & Clary Salt Water Spray RRP $35.50, Ocean Mist RRP $35.50
www.luxbc.com.au
The perfect arch! MUST-HAVE
The Uptown Arch Brow Collection has been created to ensure every person has access to professional-quality, high-end brow products in super-luxe packaging, without the expensive price tag! Your brows have never looked so good! Available in six different shades, complete the look with MODELROCK's popular premier lashes 'Uptown Opulence' lash collection. A must-have for your makeup bag this season.
Uptown Arch Brow Collection & Uptown Opulence Lash Collection
www.modelrocklashes.com
Shampoo with a purpose
Tackle the war on waste by switching to solid shampoo bars. A soap-free cleanse and condition using high-quality ingredients, Shampoo With a Purpose is revolutionising the tradition and natural hair care industry by offering customers consistent products free from harsh chemicals, plastics, and animal products.
Shampoo With a Purpose RRP $15 for a 135g bar.
www.shampoowithapurpose.com
Even Blend Serum
Even Blend Serum clarifies uneven skin tone and pigmentation to lighten and brighten the complexion, improving luminosity. Use this corrector twice per day for best results.
Skinstitut Even Blend Serum, $49.
Laser Clinics Australia www.laserclinics.com.au/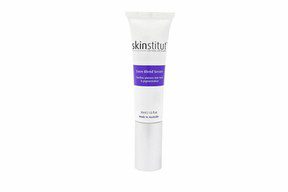 Synergie Skin (LOVING)
Combat the nasties with Synergie Skin, the Australian skincare geniuses that combine the best of nature and science in synergy. Kick your usual skincare routine up a notch with two treatments designed to draw out the bad stuff and leave your skin glowing and radiant. Integrate these two miracle products into your routine this summer to start the new year with glowing, youthful skin. Synergie Skin Detox Antiox RRP $69 and MasquErase RRP $108.
www.synergieskin.com
Supersize your cleanser (Limited edition)
Ultraceuticals is set to start the new year big with these limited-edition supersize (300–375ml) bottles of your favourite cleansers. With a saving of 20 per cent, it's a must-have in 2020! Ultra Balancing Gel Cleanser $83 (375ml), Ultra Hydrating Milk Cleanser $93 (375ml), and Ultra Brightening Foaming Cleanser $104.
www.ultraceuticals.com.au
Neon Summertime collection
Summertime means neon nails! Create bold nails this season with OPI Neons Collection RRP $22.95 each.
Available at David Jones and Myer.
Luscious lips
Brighten your day with Karen Murrell lip palette, featuring five of the most-loved Karen Murrell lipstick colours. RRP $49.95.
www.karenmurell.com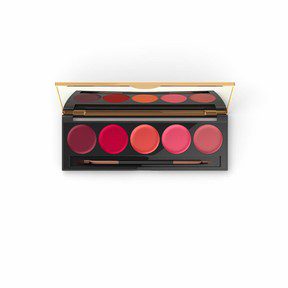 Glowing skin with Nu Skin (Summertime is here!)
Summer is here and we love Nu Skin's Instant Tan to create a natural glowing instant tan that gradually builds over time. Nu Skin Sunright Insta Glow RRP $43.
To create moisturised dewy-skin, spray NaPCA mist, which will keep you cool with a refreshing lift in the warmer months. Nu Skin NaPCA Moisture Mist $23.
www.nuskin.com
Energise and refresh
The crisp aroma of eucalyptus and peppermint is balanced with a woody base of Copaiba to wash away the burden of worry and transport mind and body to a tranquil place!
Oil Garden Body Lotion $16.95
www.oilgarden.com.au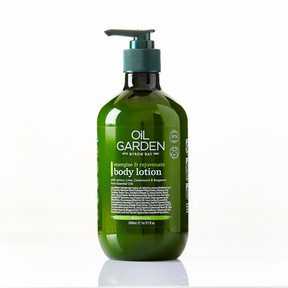 Sunscreen for your eyes
The sun is an essential element for life on earth. However, the ultraviolet (UV) radiation it emits can pose a number of health concerns for our delicate eyes when excessive and unprotected exposure occurs. These sunglasses are timeless and sophisticated; frame your face this summer season with Extra sunglasses.
RRP from $98.
www.extra.com.au