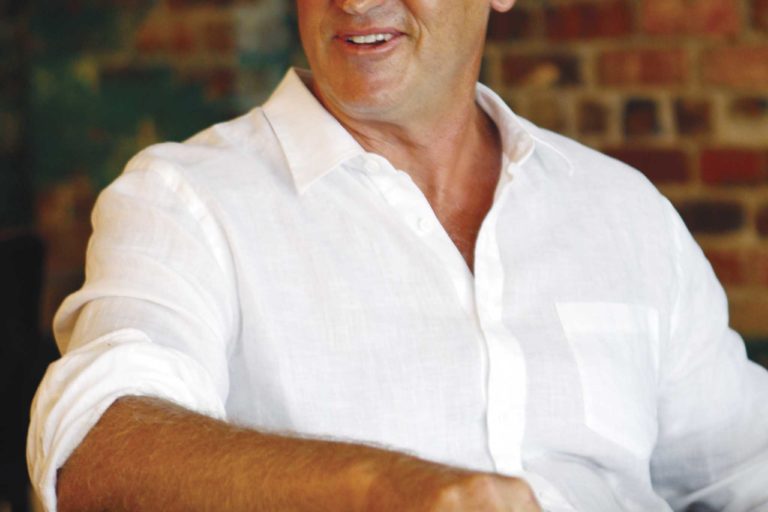 WORDS: PHOTOGRAPHY
George Bilios is one of twenty-three doctors who put their heart and soul into Pindara Emergency Centre. Over the last twenty-four years he has worked tirelessly with patients, giving them emergency specialist care in Australia's first and most successful Private Emergency Centre. Situated in the heart of the gold coast, this service has been expanding its network of relationships for 30 years. What an amazing co-operative environment, built on trusted relationships with patients and their family physicians, supporting and supported by the best branded specialists on the coast. He tells ORM relationships are key to success – no wonder he's so fond of GC's restaurateur Simon Gloftis.
Few things are more uplifting in life than listening to two friends speak with heart and determination, with words that are drenched with mutual respect.
George Bilios can't speak highly enough of Simon Gloftis, and this is no unrequited deep admiration. Spend five minutes listening to this pair and you understand it's not just their Greek heritage that bonds them; it's a firm belief in the importance of a chain of people to achieve outcomes.
Their love of the growing culture here on the Gold Coast, passion for building a network of trust, communication, enthusiasm and thriving support is palpable.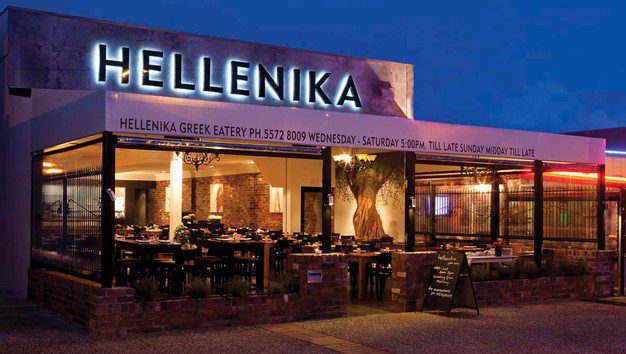 "Finally, after years of patiently waiting, our dream facility has arrived at Pindara. Goodbye Jetstar, hello Qantas," Bilios says sitting back in his chair with an infectious smile. "As strange as it may sound, we now have our 'dream emergency centre'." He's talking, of course, about the state of the art new purpose built Emergency Centre at Pindara Private Hospital.
"We have always had the culture and co-operation, the service focus, it has been the most important factor 'it got us through'," he says. "Where we were challenged was much less important. We lacked capacity and some extra shine and sparkle until now. In the scheme of things, the bricks and mortar have been the least important focus.
"We were challenged by capacity restraint in our emergency centre for about ten years, victims of our own success," Bilios says. The hospital has blossomed, populated with the best people, the best specialist surgeons and physicians.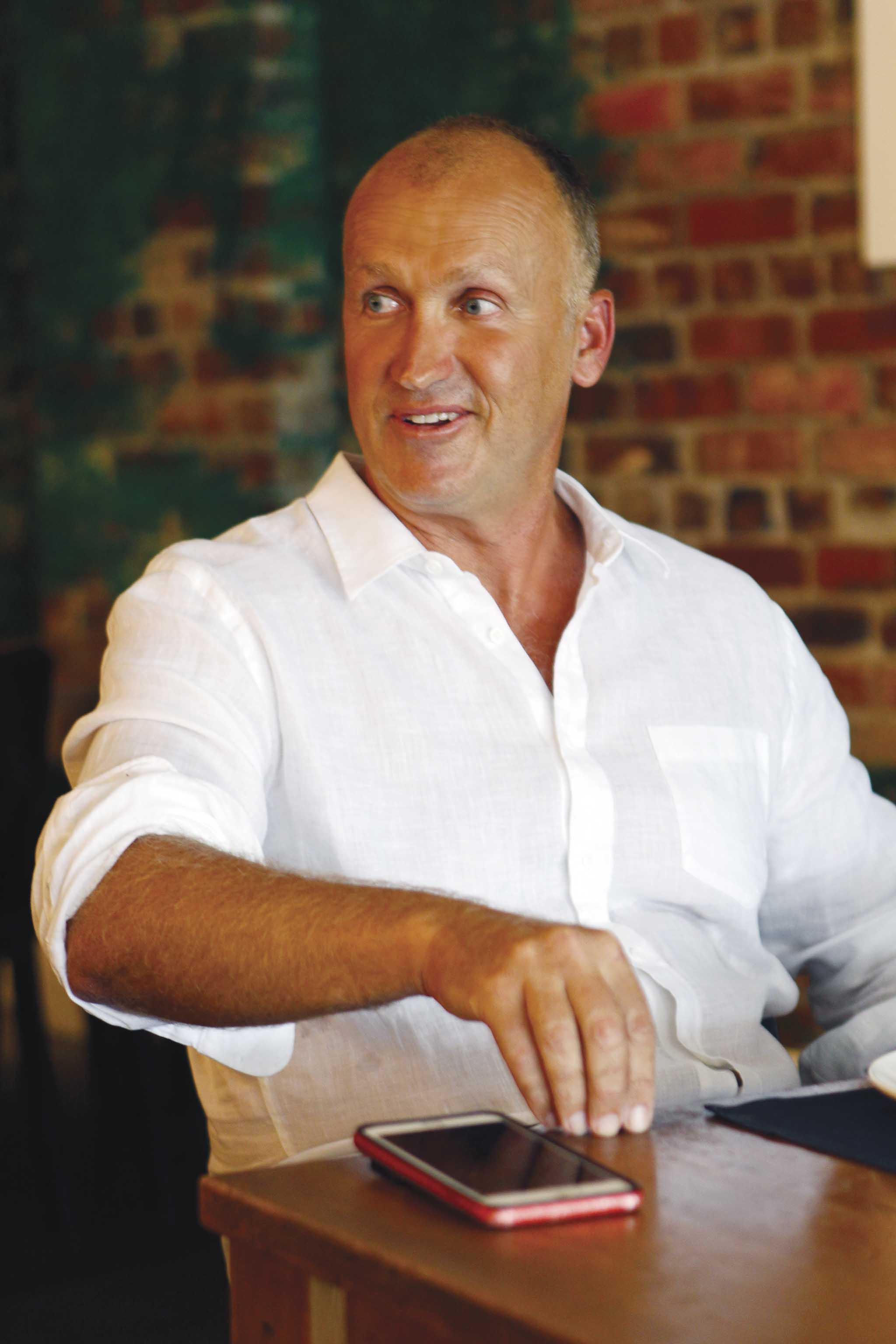 The operators have been trying to keep up with the growth adding state of the art oncology, gastroenterology, neurosurgery, radiology, obstetrics, gynaecology, cardiac rehab, renal chronic pain facilities and more beds; in total 348 amazing facilities.
"Several months ago we opened the new purpose built emergency department, which is triple the size of the old facility," says Bilios. "Ramsay our fifth owners in 24 years are the real thing. They understand the people part very well. This is a company with 30,000 employees and the senior executives can walk through any of their 230facilities and be in tune with the issues. Ramsay are in it for the long haul and with Trish Hogan at the helm we're going from strength to strength. Our processes are constantly improving and that's key, without it a chain of humans are disjointed chaos."
Pindara first opened as a cottage hospital in 1971. The original owners added an emergency centre in 1987 and the facility took off from there.
Bilios says, "I originally came in 1993 for two weeks to help out. I was 29 and happily living in Sydney. There was a culture and service mentality at Pindara that was very impressive offering a level of customer service that I had never seen before, impossible to capture in the public health system.
"I am convinced this culture of cooperation from a 24 hour emergency service embedded in the Pindara Hospital drove its success. Relationships reaching throughout every corner of the hospital, its specialist wards and theatres, and the enthusiastic people with entrusted positions in nursing and administration. Some of my valued colleagues and partners have been there for 25 years there are no fly by night workers here! This was the first private emergency centre in Australia. We're an independent co-operative of doctors who specialise in private emergency medicine and we're very selective about who comes joins us. The College of Emergency Medicine has approved our facility for advanced training of Emergency Specialists, we're pretty proud of this vote of confidence."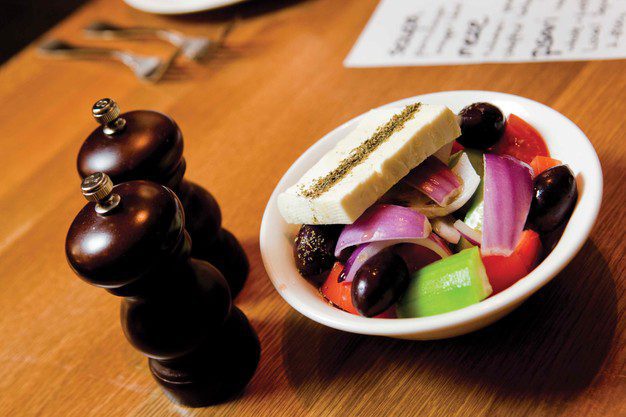 Gloftis is nodding. It's this advancement of the Coast that he's equally passionate about.
"I'm not sure George realises just how many people talk about him, and all very highly," he says. "There are a handful of regulars that come here to Hellenika and the staff and senior management will comment to me, 'Dr George was in last night.' We do sit in the office and talk about regulars, what they ate, what they enjoyed, it's important. As an owner I need to know what's happening."
The paths of Gloftis and Bilios first crossed around thirteen years ago, in days when Bilios' late father used to talk to Gloftis senior at Picolo.
"Naturally you gravitate to people with Greek heritage," Gloftis says. "There's an unspoken understanding there."
"Our mothers came from the same world," Bilios chips in. "When I was studying psychiatry we were taught about the Greek male and the unusually high intrinsic self esteem ratio. Ultimately in life, you will fail and you have to be prepared. You have to dust yourself off and carry on. Our mothers' nurture might help us get through things," Bilios says jokingly.
"Pindara Private Hospital is like the little engine that can," Gloftis says. "It was the humble little hospital its success has been incredible. It's impressive. My brother had his babies there and I've been a patient of Dr George a couple of times. When I walked in I asked, 'is Dr George working? Can I see him if possible?' I just knew I would get service. There's an immense trust there."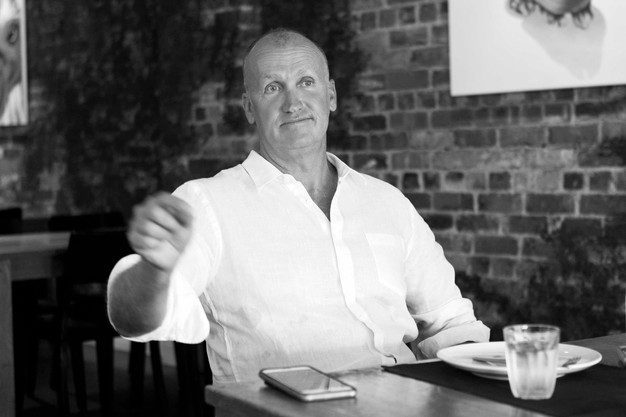 "I feel the same way here, with Simon. I'm proud to bring family and friends here to Hellenika – and all of his restaurants," says Bilios. "Even if we call last minute, we're accommodated and have a great afternoon or evening. The atmosphere here is something to be proud of. Again, like Pindara it's the people, the culture and the staff. Having good people at the helm is what makes it successful."
Squeezing a close family of eleven onto a table at six may soon be a thing of the past at Hellenika; renovations are underway.
Gloftis has been trying to get approval to build an upstairs for seven years. "The old council was set against it but under Tom Tate, it's taken a different direction," he says. "It's finally been approved for me to build another level, the same size as the downstairs. We'll give downstairs a lick of paint, make it a bit more shiny and upstairs will be more of a bar area. There will be no bookings and also a private dining room for 50. We'll have a wine list of around 500 wines – a pretty decent offering for a Greek restaurant! And I also have my new venture which will be at the end of the year."
"He's proud, and that's part of his personality," Bilios says. "You can't train someone to be the way he is. It's why I like him. All of these great people here on the Gold Coast, they find each other. I love what the Gold Coast is becoming. I used to launch into a huge long pre-amble justifying why I lived here; I stopped about ten years ago when so many amazing facilities and services started springing up. I can spoil my wife and four children in a way here I couldn't in Sydney. The days of feeling anything less than the best have gone. My needs have changed, my family focus means that great schools and fantastic universities are increasingly important to me."
"People aren't leaving the Gold Coast anymore," Gloftis adds. "We've hit a point where we're at critical mass. I know the buildings that are coming, from Burleigh right through to Main beach. One is an investment of $15million. The Commonwealth Games may be a focus but it doesn't end there. We can't go backwards from here."