WORDS: PHOTOGRAPHY
Colin Handley's acting and stunt career in Hollywood saw him work alongside some of the greatest names in the business. We're talking the big guns (literally and metaphorically) here: Arnie, Sly Stallone, Jean-Claude Van Damme, and David Hasselhoff to name a few. Now, Colin's son Ryan is following in his father's footsteps and carving out a career for himself in the high-risk world of a Hollywood stuntman. The Handleys are not your average Gold Coasters.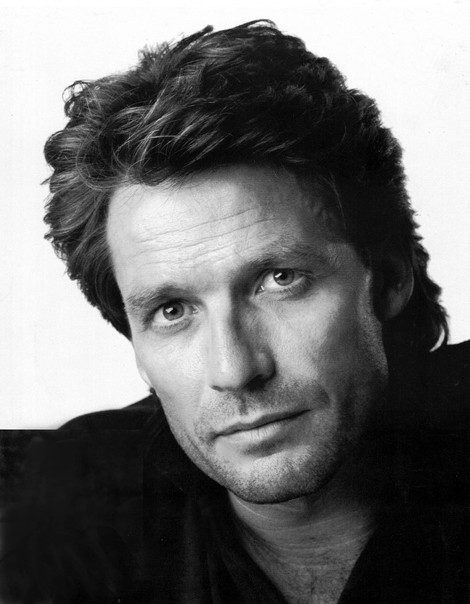 He's dressed like a futuristic soldier: heavy boots, helmet, and eyepiece, weapons drawn.
Suddenly, kaboom! — explosions destroy the structure 40 storeys above New York.
The 'soldier' turns and fires his high-calibre weapons. He jumps off the building, bounding backwards, rappelling halfway down the Manhattan skyscraper in one leap.
There's no CGI here, folks — this high-risk stunt is performed with incredible skill and precision.
The action-packed scene, from the Hollywood blockbuster Suicide Squad starring the Gold Coast's own Margot Robbie, is all in a day's work for a lesser-known but enormously talented Glitter Strip local, Ryan Handley.
Stunt double for Will Smith's character Deadshot in Suicide Squad is just one of the many high-profile roles Handley has played in a glittering film and television career that has taken him a long way from his teenage days working on the Police Academy Stunt Show at Movie World.
I've known Ryan since he was a baby, and to watch his progression from kickass little blond-haired taekwondo champ to one of Hollywood's top stuntmen has been nothing short of incredible.
I first met Ryan's legendary dad, nine-time Australian taekwondo champion Colin Handley, back in 1982 when he was running gyms in Adelaide. They say the apple doesn't fall far from the tree, and that's definitely the case when it comes to Ryan and Colin, who are both accomplished stuntmen and actors.
Growing up in the suburbs of Adelaide, practicing martial arts every day from age seven, Colin dreamt of becoming a full-time martial arts instructor. His dream turned to reality when he won the first of his nine blackbelt championships.
He soon became the most well-known taekwondo exponent in the nation and began teaching in three of his own taekwondo schools by age 20. He then turned his attention to becoming a PE teacher, landing a job at his old school, Westminster College.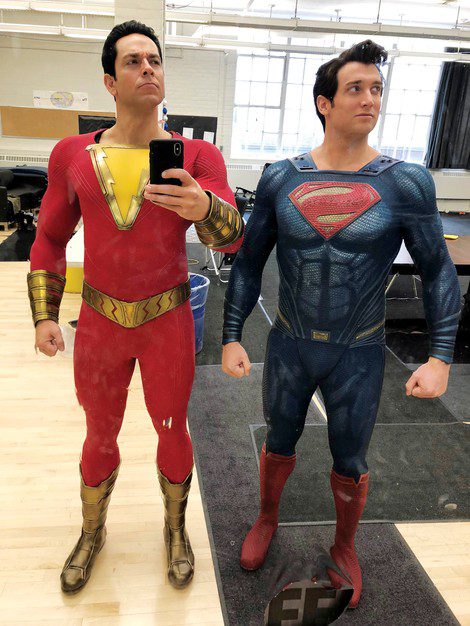 But his burning desire to achieve led to many other attempts to find his niche in life. He worked as a recreation officer, gymnasium manager, sports centre manager, fitness instructor and, with his rugged good looks, a model.
Colin was competing for the Australian team in the world and international taekwondo championships when he was fortunate to meet one of his screen idols, Chuck Norris, and they trained together.
Chuck was impressed with Colin's technique and screen presence and encouraged him to move to Hollywood. Colin now had a new focus. He sold his martial arts clubs and his gym and moved to Hollywood in 1984.
On arrival in Hollywood, to support his wife, Christine, and eldest child, Deanna, Colin worked nights as a bouncer in a Beverley Hills nightclub. This gave him his days free to pursue a movie career.
Colin's acting and stunt career in Hollywood saw him work alongside some of his greatest heroes, including Arnold Schwarzenegger, Sylvester Stallone, Bruce Willis, Jean-Claude Van Damme, David Hasselhoff, Charlton Heston, and Tommy Lee Jones.
Colin won his ninth national taekwondo title and a place in the Australian team to go to the world championships in Barcelona. On returning to Australia, he learnt the bad news that his weight class wasn't being included in the 1988 Seoul Olympics.
Devastated, he tried to re-evaluate his life and started to promote himself as an actor. A call from Channel 10's successful TV soap Neighbours offered him the recurring role as American millionaire Mark Granger.
Having moved back to Australia, he'd visited the Gold Coast and realised that Warner Bros Movie World was growing, and the film and TV industry was growing with it. He settled on the Coast and started a boutique martial arts studio, while also working security at  local nightclubs.
One morning, Colin woke up with a vision: a stunt school for young hopefuls, where they could learn the ropes of the stunt industry. He put together a team of specialists to design the program and help teach this new and exciting trade. The Australian Stunt Academy was born.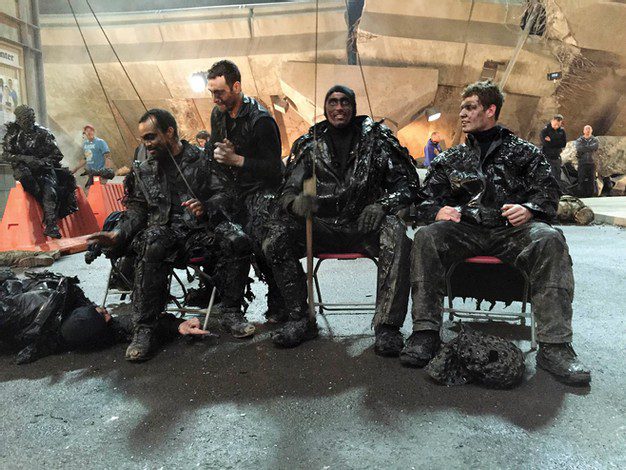 Founded at Nerang in 1990, the academy's three-week courses were so unique they attracted significant media attention. It went from strength to strength, becoming a world-renowned training facility and course for aspiring stunt performers.
Among Colin's first students was a young Ryan, as well as Colin's daughter Cheya, who has also made a career in the industry. Early newspaper clippings include a 1992 story on a three-year-old Ryan, who by then was already an accomplished taekwondo exponent.
"He used to crawl around the floor of our martial arts studio during classes and mimic everyone's moves," a proud Colin said at the time.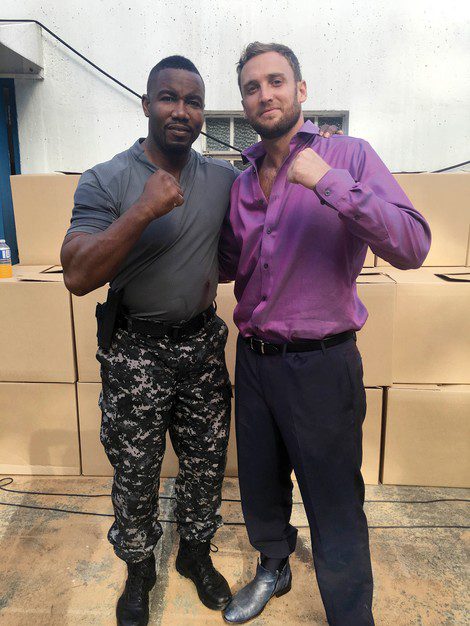 "Then the Teenage Mutant Ninja Turtles came along and he wanted to emulate them."
Another newspaper clipping shows a teenage Ryan flying through the air at the stunt academy.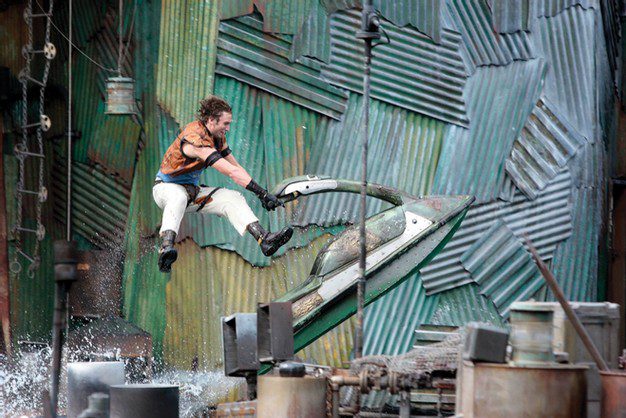 At 16, Ryan was already working in the Police Academy Stunt Show at Movie World, honing the skills that would make him one of Hollywood's most in-demand stuntmen. The skillset listed on his Stunts Canada profile (he now lives in Vancouver with his singer/dancer partner Andrea and their new baby) is impressive to say the least: two-time Queensland taekwondo champion as well as expertise in Brazilian Jie-Jitsu and Muay Thai; weapons (samurai sword and staff); gymnastics (tumbling, trampoline, minitramp, acrobatics and parkour); abseil/rigging; wirework; fire (full-body burns, bare-skin burns); high falls; jetski and motorbike.
With skills like these, and experience working as a stuntman at some of the world's top theme parks (not to mention his chiselled good looks), Ryan burst into Hollywood with a swagger. His credits include stunt double and acting roles alongside some of Hollywood's biggest stars in the likes of Suicide Squad, Deadpool, Star Trek Beyond and, most recently, Shazam, in which he also had a cameo as none other than Superman.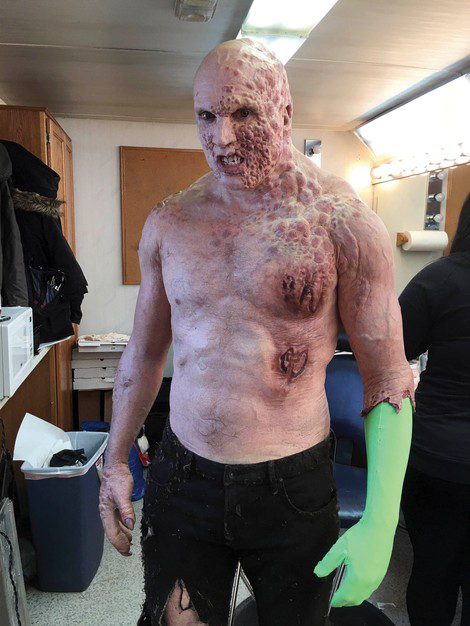 He has also appeared in TV shows, including The Flash — in which he stars as Zoom — as well as Arrow and The 100.
Shazam was Ryan's latest movie and now he's back in Canada following a brief visit to the Gold Coast for his mother Christine's 60th birthday. I got to catch up with the family recently and despite his newfound fame, nothing has changed with Ryan — he's still that down-to-earth Aussie I have known since he was born.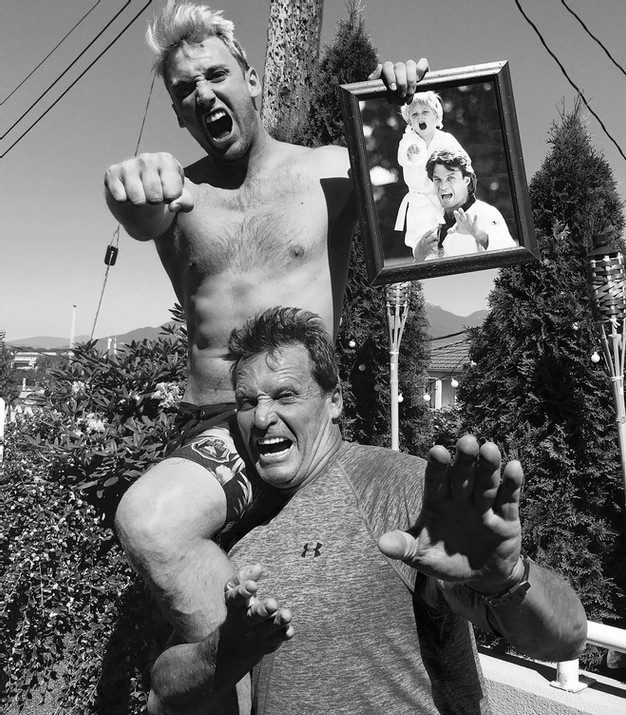 I asked Christine if she worried about him in this line of work. Her response was that she "has seen him hurt himself many times" and it breaks her heart every time but "this is what he does and this what he loves. He is happy and now with a new baby, Ryan has all any of us ever need."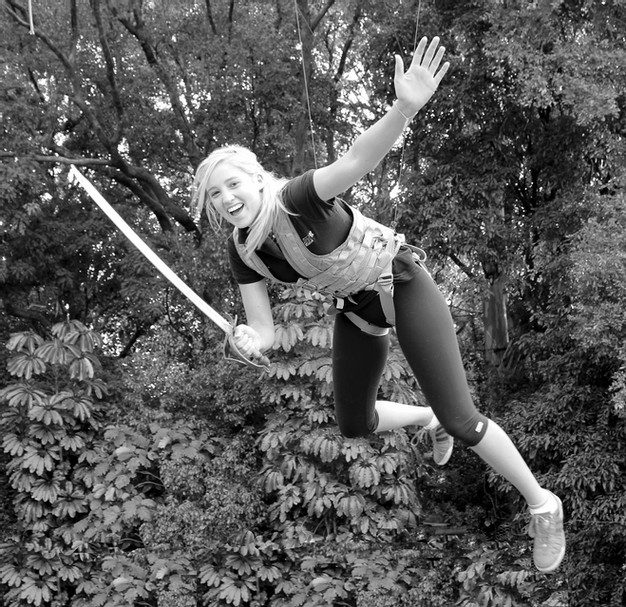 His beautiful sister, Cheya, is a star as well, playing the lead as a warrior princess in the highly rated Universal Studios' WaterWorld stunt show in Japan (where Ryan has also performed). Cheya was adored by Japanese audiences as she strutted her stuff, swinging, gliding, and ultimately triumphant in her battles. I can't help but remember holding her in my arms as a little baby and seeing her grow into this powerful woman, literally capable of anything.
And not be overshadowed, Colin's other daughter, Deanna, a talented actress, is a popular drama teacher at the prestigious Gold Coast school, AB Paterson College. So the talent just oozes from this little family.
And I can't go past the fact that much of this success is due to the unique bond this family has. They appreciate each other and support every move. The Handleys truly are an inspirational family on many fronts.
Action a little too real for the police
Police fall for stunt action
Stunt action fools police
The Queensland Police Service's elite Special Emergency Response Team roars down the M1 toward the Gold Coast, sirens blaring. A group of armed people dressed in fatigues have been seen climbing a bridge in Nerang. The police commandos don't know exactly what to expect, and they are prepared for anything.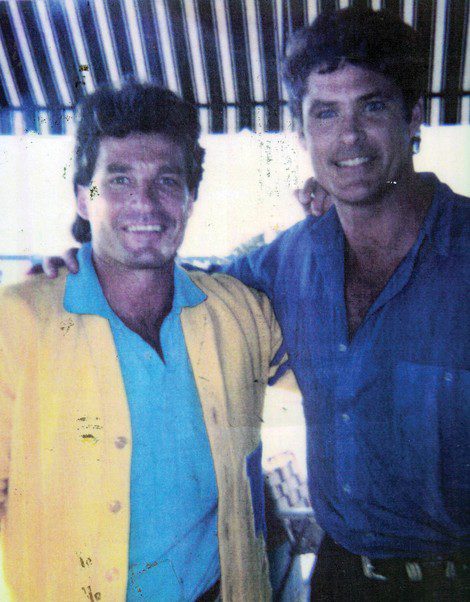 Explosive charges can clearly be seen attached under the bridge, and this group looks highly organised, with black-clad figures rappelling down. Dressed in flak jackets, the cops are heavily armed and their weapons are drawn.
The SERT commander broadcasts his instructions: "Stop what you are doing and drop your weapons!"
He repeats his instructions, but this time he sounds much more serious. "Show me your hands or we will shoot!"
A booming voice yells from the base of the bridge.
"These are plastic guns, Commander; we  are shooting a movie scene. I'm in charge here."
As the man approaches, the commander barks: "Who are you?"
Shooting out a hand, the man responds: "Hi, I'm Colin Handley."
It was serious stuff, but looking back on the incident now, 10 years later, you can't help but chuckle. Two Dutch tourists had paid the Stunt Academy to be 'stunt stars for the day' in their own movie, and the scene was a little too life-like for some passing motorists.
While Colin had notified police that they would be filming next to the M1, someone forgot to tell the heavily armed boys from SERT.
It's all part of the colourful history of the Stunt Academy. Founded by Colin in 1990 at Nerang, the academy offers elite stunt training for those wishing to enter this dangerous yet rewarding vocation.
Many successful stunt people have come from the academy, including Colin's Hollywood stuntman son Ryan and Ilana Collins, Ocean Road's stunning cover girl from our last issue.
The academy caters for men and women and even has a kids' program. Obstacle courses, fire burns, stunt drivers, motor bike, fighting, weapons and even a high tower with airbag drops are all part of the exciting courses offered at the academy.
It's the amazing brainchild of Colin Handley, a man who has dedicated his life to teaching. After running highly successful martial arts training centres and becoming a qualified PE teacher, Colin now teaches young athletes how to crack the stunt scene.
The Stunt Academy has now expanded into Hollywood, where Colin runs his Advanced Stunt Course every year, alongside some of the world's most recognised stunt coordinators. When Pirates of the Caribbean started casting stunt performers for its Dead Men Tell No Tales production on the Gold Coast, Colin was one of more than 100 stuntmen from around Australia to audition.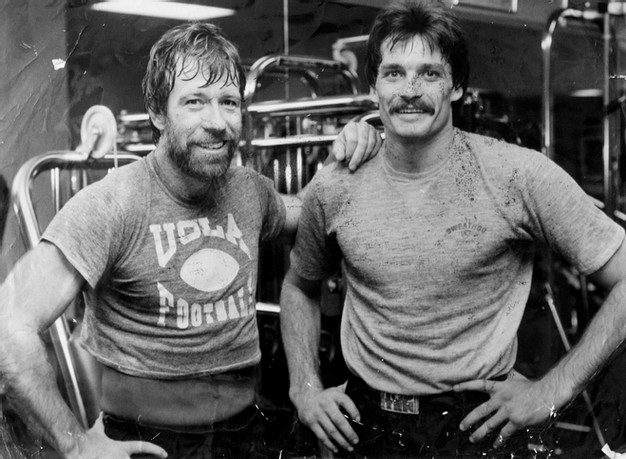 His sword fight audition was swashbuckling enough to see him cast as the stunt double for one of the main actors.