State-of-the-Art Wine Cellars
WORDS: PHOTOGRAPHY
How you store your wine is as important as which you choose (almost). ORM talks a step into the wonderful world of wine cabinets…
Anyone who knows anything about wine will tell you, storage is key. Whatever you've spent on your bottled investment, what you do with that bottle when you get home is tantamount to how it will taste.
Wine cellars are Vintec's specialty.
Having been focused on wine cabinets for over two decades, these are the experts to turn to for wine preservation technology. Vintec has developed the largest and most advanced range of wine cabinets to suit all wine storage requirements.
"We are focused on recreating the perfect environment for wine," Thibaut Caumont, Marketing Manager at Vintec tells ORM. "Our climate controlled cabinets provide the ultimate climate control. Essentially, they recreate the environment of a natural underground wine cellar in cabinet form. Creating no vibrations, these products are designed with wine in mind. Our highest priority is to offer the best and safest products for your wine. All of our wine cellars have dark interiors and dim UV-free LED lighting. Why? Because it's important to keep your wine in a dark storage area."
This is at the very heart of why wine lovers choose a wine cabinet over a fridge.
Now you've chosen your specialist, all you need to chose if your cabinet…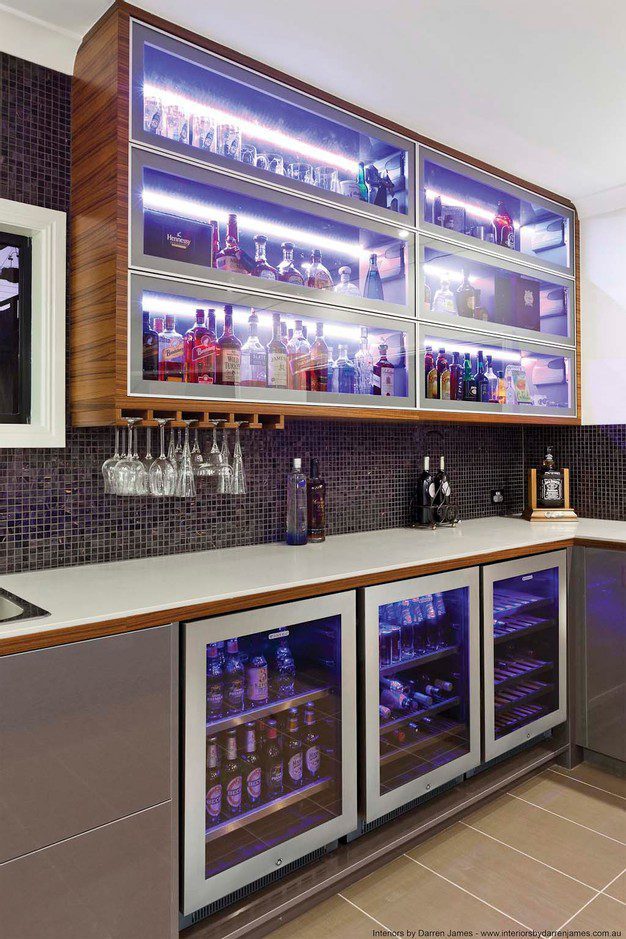 Large capacity? Vintec hero.
The V190SG2EBK is a unique and versatile wine cabinet. It can be set as Single Zone (set top and bottom at 12 degrees) for cellaring both red and white wines. Alternatively, it can be set as a Multi-Temp for serving different styles. For instance, 6 degrees at the bottom of the scale, graduating to 18 degrees at the top of the scale. This is the perfect cabinet whatever your perfect drinking temperature is.
This dark storage product has stabilized temperature control, regulated humidity (when set to 12-14 degrees), vibration reduction system and frequent air circulation.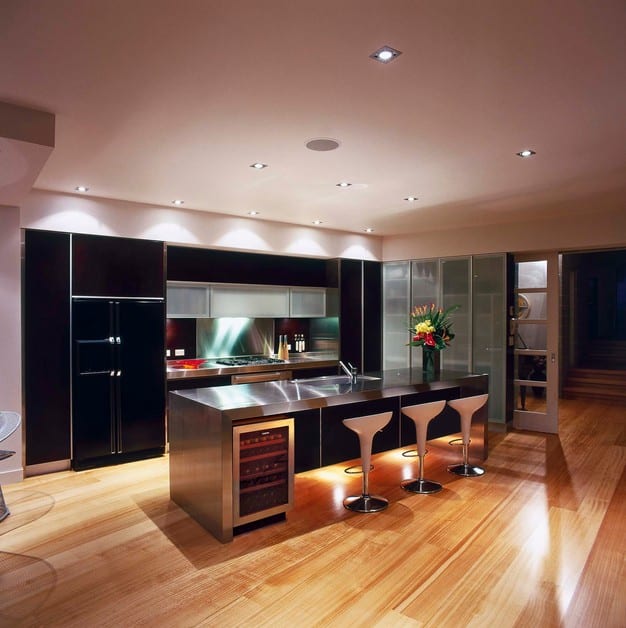 Under-bench brilliance
The Vintec 50-bottle dual-zone is a sophisticated wine cabinet which can be built under bench into your own kitchen. Adjustable shelves makes it perfect for entertaining. It offers stabilized temperature control, vibration reduction system and frequent air circulation all in a dark storage area. The cabinet is front venting. The cabinet draws air from the rear and expels through the grille under the door at the front. Powerpoint location is not critical as the cabinet has a power switch on the control panel.
Optimal wine storage
Hand-built in France, the Transtherm Prestige Range has been designed to meet the precise requirements of French oenologists and sommeliers. This is the professional choice for the most demanding collectors and connoisseurs. It is ideal for cellaring red and white wines as well as champagne. The ERMITAGE recreates the optimal wine storage conditions as found only in the best natural underground cellars. The largest model in the Transtherm range, the ERMITAGE offers maximum storage capacity and the perfect environment for long-term cellaring of fine wines. This product comes with 10 year warranty and uses up to 67 per cent less energy.
Join Vintec Club
The Vintec Club is a private club for owners of Vintec and Transtherm wine cellars. Members are granted exclusive access to unique wine experience and intimate dinners in the company of celebrated winemakers from around the world. In relaxed environments and family-like atmospheres, Vintec Club Private Tastings are a valuable opportunity to share time, experience and learnings with members who are passionate about well-aged wines. These private events subsidised by the Vintec Club in order to bring members exceptional wine tastings and dinners at nominal ticket prices.
Local supplier
Come and talk to us: Harvey Norman Bundall
29-45 Ashmore Road, Bundall. Tel: 7 5584 3111. http://www.harveynorman.com.au