WORDS: PHOTOGRAPHY
YOUTHFUL EYE's (NEW)
This new eye cream by Dermalogica is tougher on fine lines thanks to the addition of retinol microspheres that ensures maximum potency, stability and delivery deep into the dermal layers. Niacinamide microspheres maintain hydration in the eye area and helps tame puffiness, while the new AGE Reversal Firming Complex strengthens collagen, hydrates and stimulates cell renewal.
Age Reversal Eye Complex RRP $94.50 15ml
Stockist: www.buy.dermalogica.com.au
FOR THE TRAVELLING BEAUTY THIS SEASON:
ESSENTIAL OILS (LOVING)
Soothe the soul & the mind with these stunning Aromatherapy Oils.
Perfect for the busy traveller or the woman that like's to drift away
from the stresses of the day. These Travel size essential oils are a "MUST HAVE" this season. We also love the The Renewing Rose Body Wash & Body Cream.
Available at Sephora and Leading Hotels and Destination Spas.
Stockist: http://www.aromatherapyassociates.com.au
Essential Travel Oils $88
Renewing Rose Body Wash $62
Renewing Rose Body Cream $88
HEALTHY SKIN (HEALTH CONSCIOUS)
The perfect skincare collection for the travelling beauty. These travel size skincare goodies are 100% natural!! Created by Australian duo, Carlia Ashton and Shannon Wylie. With hero ingredients including Coconut Oil, Honeysuckle Flower Extract, Kakadu Plum, Adzuki Beam to name a few. This range works to nourish and rejuvenate your skin gently. Perfect for the consumer conscious and the health warrior. This travel companion is complete with a Complexion Cream, Balancing Body Balm, Clarifying Cleanser and face towel. Happy Holidays!
RRP $48.00.
Stockist: WWW.ONNEBEAUTY.COM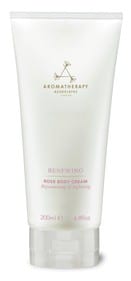 RADIENCE IN A FLASH!
Comfortable, fast and effective, this mask will give you an instant beauty treatment at home. High in Vitamin C. Skin feels luminous, firm, toned and radiant. Perfect for that night out on the town or to give your skin an instant lift!
RRP $20.
Stockist: www.germaine-de-capuccini.com.au
CLAY MASK
Made from naturally occurring Australian Yellow Clay, the outback-derived Deep Cleanse Face Mud restores the body's natural pH balance, while removing dead skin and detoxifying the face of unwanted dirt and toxins. Carefully blended with Rose Infused Water and Rosemary Extract, the mask stimulates blood flow and minimises pores for a smooth and radiant complexion.
RRP $30 50g
Stockist: www.hibou.net.au
YOUTHFUL SKINCARE (WE LOVE)
These multi-tasking products work together to gently rejuvenate and maintain youthful looking skin. They also improve skin tone and texture including appearance of visible pores. The perfect combination for glowing youthful skin this spring season.
OBAGI 360 System- Exfoliating Cleanser RRP$49.95, Retinol 0.5, RRP $74.95, Retinol 1.0, RRP $79.95
Stockist 1800 251 150
BIOME ECO STORES (Healthy LIVING)
Biome Eco Stores has expanded their offering of natural and eco-friendly beauty products with the latest addition to their range.
Sienna Byron Bay Nail Lacquer produces premium quality non-toxic Nail Polishes that offer a healthier and cleaner product for people and the planet. With colours reflecting this season hottest trends RRP $25 each.
We also LOVE Acure Pore Minimizing Facial Scrub. With Moroccan red clay to help draw out impurities as the black jojoba beads delicately exfoliate. Suitable for all skin types.
118ml. Vegan & Palm Oil Free. RRP $24.95.
Stockist: www.biome.com.au
INTENSE HYDRATION
Developed to protect, soothe, hydrate and replenish the thirstiest of skin, this Moisture Drefence Ultra Dry Day/Night cream will have your skin plump and hydrated in no time! Perfect for premature signs of ageing.
Skinstitut Moisture Defence Ultra Dry RRP$45
Stockist: www.skinstitut.com
PEEL POWER
Put peel power in your hands and address pigmentation and fine lines, enlarged pores and dull lifeless skin. The perfect at home beauty treatment that will leave your skin smooth and youthful. Recommended to use once or twice weekly.
SKEYNDOR DermapeelPRO RRP $85 200ml
Stockist: www.skeyndoraustralia.com
CLEAN SKIN
The perfect Cleanser to balance and refresh your complexion. Leaving your skin hydrated without stripping or dehydrating. Perfect for the warmer monthsahead.
Trilogy Balancing Gel Cleanser RRP $38.95
Stockist: www.trilogyproducts.com
DEAR BARBAR HAIR (ON TREND for The Men)
Dear Barber is at the forefront of a revolution is men's grooming.
Offering modern Men the freedom the sculpt and create their own unique hair style. The range is housed in a lush vintage packaging and manufactured in the UK.
Dear Barber Professionals- Mattifier, Pomande, Fibre and Shaping Cream RRP $29.95 each for 100ML.
Stockist: WWW.DEARBARBER.COM.AU
HAIR BE GONE!! (MUST HAVE)
For medium-term hair removal, this cordless wet/dry epilator is a must have for the spring season. Keep your legs, Arms, Bikini and facial hair smooth and silky in the comfort of your own home. Remington Smooth & Silky Cordless Wet/Dry Epilator $ 99.95.
Stockist www.remington-products.com.au
MUST HAVE MAKE UP! WE LOVE!
This Season create the perfect long Eyelashes with Cherry Blooms.
Born in Australia and also seen in the Oscars VIP Gift Bags these absolutely
Fabulous Fiber Lashes will give your eye's the pop and glamour they need. A MUST HAVE in your beauty bag this season. Cruelty Free! Cherry Blooms Fiber Lash RRP $69.
Stockists: www.cherryblooms.com.au or David Jones Brisbane.