spotlight on SCOTT HUTCHINSON  Business leader, philanthropist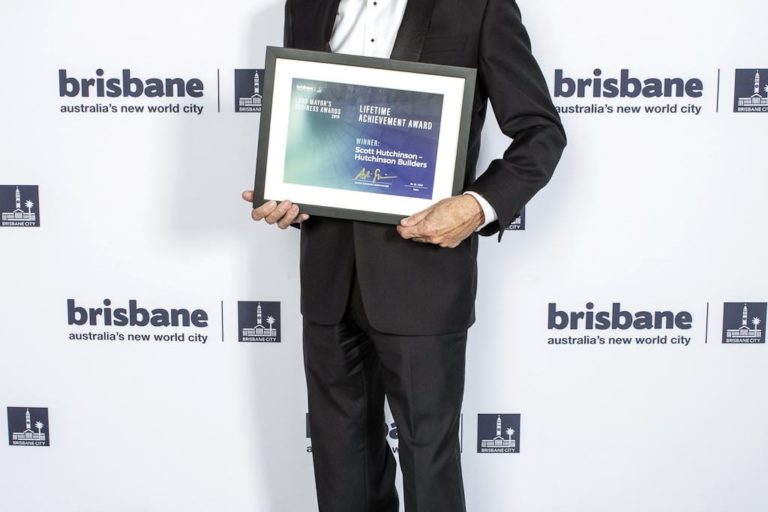 WORDS: PHOTOGRAPHY
Scott Hutchinson is recognised as a passionate advocate and philanthropist for the local music industry. He's also chairman of Hutchinson Builders, a family company that's 104 years old, worth $2.6 billion, and one of the leaders in the building industry. In 2018, he was ranked 36 in Queensland's 100 most influential people by The Courier-Mail, and in 2019 the Brisbane Lord Mayor's Business Awards gave Scott the Lifetime Achievement Award. Scott spoke to ORM about his genuine love of live music and the fact that he has backed up finance of $45 million to build Fortitude Music Hall.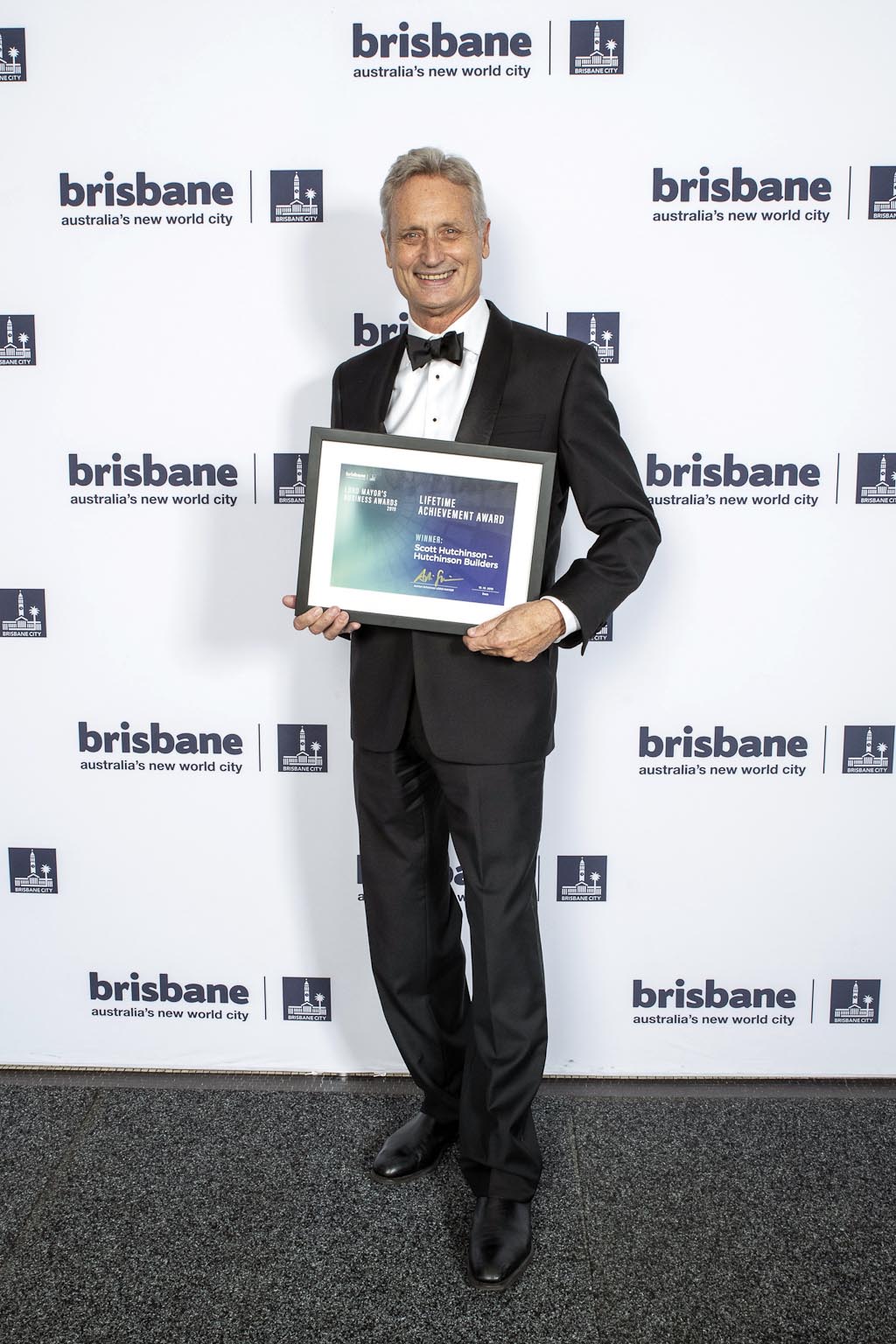 What was it like for you growing up?
Growing up, I was often at my father's building company watching what he did. I lived a very normal, suburban life; there wasn't much else back then as there is nowadays! The company has gone through many ups and downs. My father had to rescue it in the '60s. Now, we're spread nationally and I don't have much to do with it as I am the chairman, but our GM is one of the best, and we have an amazing turnover.
Who have been strong mentors throughout your life?
My father always has been. Also, one or two lecturers in the MBA business masters degree at The University of Queensland. Sam Vuillard, who ran the human resources, is a standout. I've always found him enlightening. I also look up to Richard Branson. He's a lot of fun and most enjoyable.
Tell us about financially backing major music venues The Triffid and Fortitude Music Hall.
Brisbane needed a Festival Hall back in the heart of the city — and some vision. So with the master creatives John Collins and Paul Piticco, who I started with back at The Triffid, we got Fortitude going. Neither venue makes financial returns, but they're suited to size. Fortitude has a capacity of 3500, which allows us to attract international and local acts in the city instead of on the edge. Next on the cards is Riverstage. We're going to have to see if we can make some changes there; it's in tender.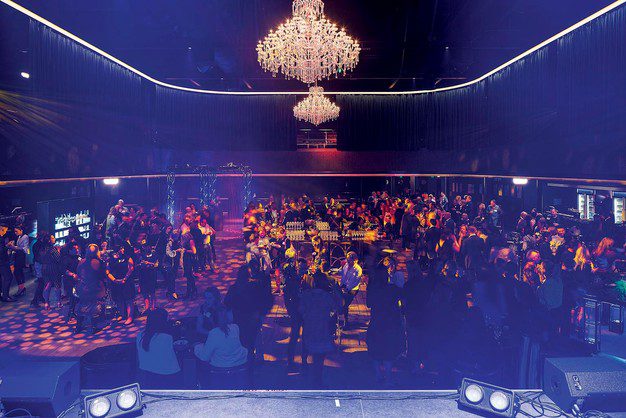 What is 'real' to you?
Doing what you say you'll do and being who you say you'll be — that's being real.
Tell us about your pinball passion.
It started back in the '70s. My grandmother lived on the Gold Coast in Surfers Paradise and I used to go on holiday visits. She had access to fun parlours and I just thought those games were the greatest thing ever! I remember hearing Elton John had one at his house, and I thought I'd love to have one in my house. Then my girlfriend, who is now my wife, bought me one for my 30th birthday, which I still have! My son Jack has studied and practiced national meets. He was ranked No 7 in Australia. An interesting fact is that more money was put into pinball between the '50s to the end of the '70s than movie tickets, so it was immensely popular. Now, there is a fantastic revival of pinball, and in Brisbane there's a great bar called Netherworld, which my son has a percentage in. It's a great night out, with lots of different machines.
How many pinball machines do you have?
I think it's between 40 and 50, but they are spread around our offices and clients! If there's a good one coming up, I will get it. My favourites are Cobwebs. They're in my collection from the '70s. There were 16 made; I have 13 of them!
Over the years you've been a great lover of international festivals. Tell us about Burning Man.
My client mates and I have been going to festivals overseas since 2004. In 2010, we hit Burning Man and said, 'This is the one!' I have been going to this one ever since. It's one of those festivals that's too good to be true, and even to explain. I have been to 10 of them now!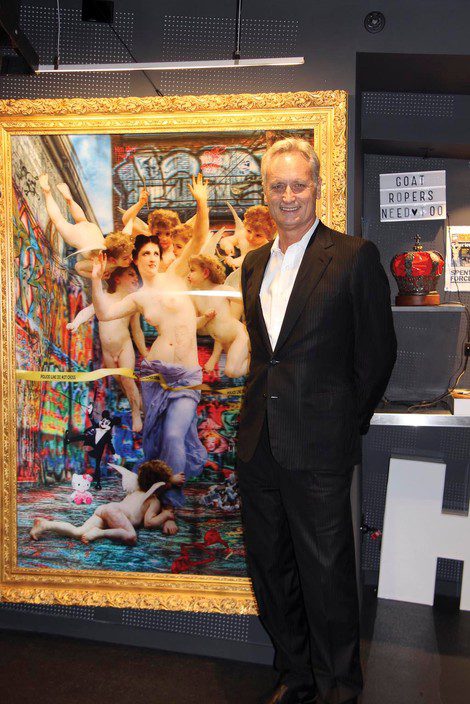 What's on the agenda for 2020?
I often go to Southwest, which is the world's biggest music conference. I do go to one or two locally and try to take our office staff to the festivals when in town. In Melbourne, we go to Laneway, then to one of the festivals in Adelaide. Just last week, we took all the Sydney crew to see U2. It was a good night out, but must say Bono got a bit preachy! We get our tickets soon for next year's Burning Man. Also, my wife and I go to the FIB beach festival for four days in Benicàssim [in Spain]. And a mate and I will go to a festival called Garbetts.
You are also known to be a huge punk fan and have a favourite artist?
Iggy Pop is my favourite — he is punk music! There's no progression past the '60s with Iggy Pop. Live he is still as good as he's ever been. I saw him this year at the Opera House and also Byron Bay at Blues Festival, and I've seen him more than 20 times now. He just keeps getting better — and he is 72 years!
What are your likes and dislikes?
I've never grown out of wanting to go out and celebrate seeing a band and have a good night out — that's never left me. Dislike is the hassle you have to go through to have a good time — travel time, queue, scanning, and 'lockout laws', which are unnecessary. I think a good night should have six or seven good phases to it; people who don't go out don't understand that, and then they make laws for the people who do go out. The laws are directed at the young guys, and it's dreadful because my age group of people is constantly telling the youth what to do and wondering when they will really rebel. I think it's also dreadful how Premier Annastacia Palaszczuk is handling lockout laws. I don't mind putting my credibility on the line when I go out. I once dressed as Oliver Cromwell, but it went over the media's head. They thought I was a leprechaun. I later thought, 'Oh well, they clearly don't teach British history in schools anymore!'
Note: A few days after our interview, the NSW premier lifted lockouts laws—maybe Queensland will follow…
Watch the full interview on YouTube Channel:
https://www.youtube.com/watch?v=Qb7frgFJ1BA&t=978s