Spotlight on Bikash Randhawa, COO of Village Roadshow Theme Parks
WORDS: Caroline Russo  www.hushhushbiz.com PHOTOGRAPHY Supplied
We are delighted to put a spotlight on Bikash Randhawa, one of the movers and shakers on the Gold Coast. One of the Gold Coast's most avid, loyal and influential advocates, Bikash heads Australia's leading theme park and entertainment company and has been with Village Roadshow Theme Parks for more than 20 years. Anyone who knows him sees his passion and wealth of experience in the tourism and hospitality industries.
Where were you born and raised and did you know what you wanted to be when you were growing up?
I was born in the Hilika Tea Estate in Assam, India, where my father was in the tea plantation business. I moved to Kolkata to complete my Bachelor of Commerce before moving to the Gold Coast when I was 19.
What attracted you to the Gold Coast? How did you meet your wife?
My original plan was to head to the US, but I had a family member who talked to me about the lifestyle in Australia and the opportunities that were available at the time. From everything I had seen and heard about Australia, from watching cricket, I decided to make the move and chose the Gold Coast to base myself. I then enrolled into Griffith University to complete a Bachelor Commerce and Hotel Management and began working at Sea World Resort (then Sea World Nara).
While at University, I met my wife Tala. I was living next door to her grandmother in Chirn Park. We now have a beautiful family with two sons and we are still living on the Gold Coast.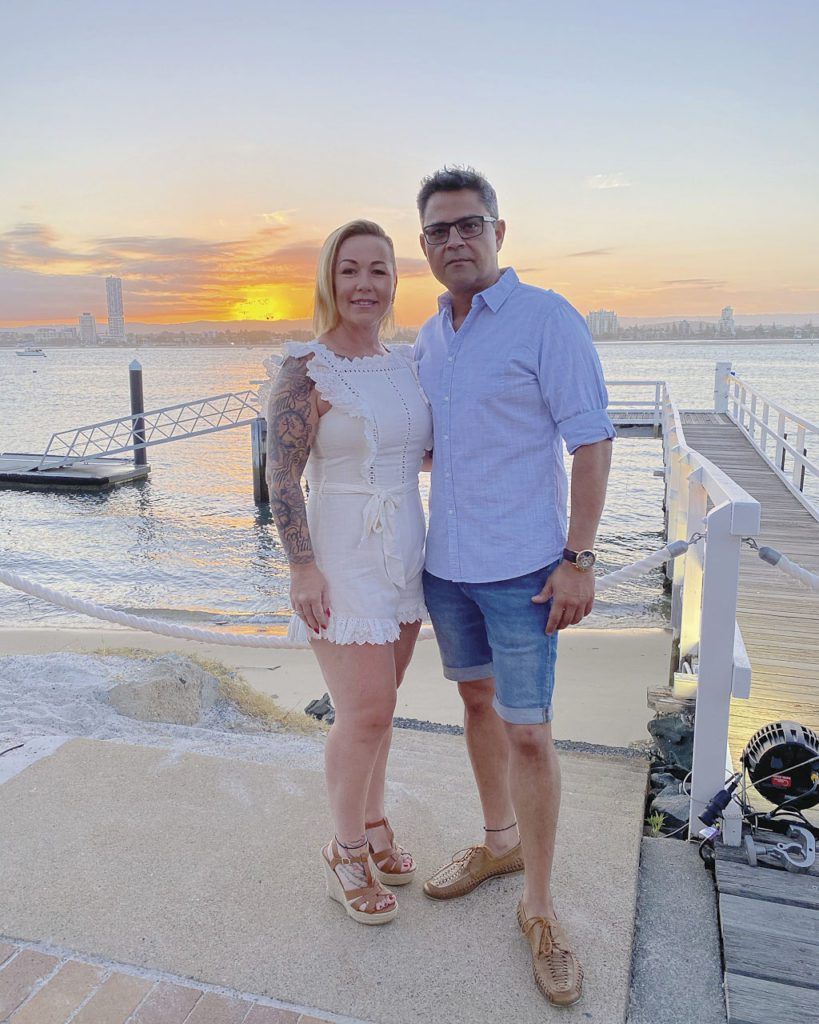 With no experience in hospitality, you began your career at Sea World Nara Resort. When you look back, what are your best memories and what have you learned?
I have some incredible memories while starting my working career in Australia at Sea World Resort. One of my most memorable embarrassing moments included dropping a bottle of champagne on a bridal party in my first week on the job.
What I took out of the experience on the front-line was about the importance your attitude plays in a role. I was very eager and willing to learn from those around me but also determined to pave my own path. I was not afraid to propose ideas and suggestions for how we could improve offers and experiences for our guests.
It was not an easy journey all of the time, however with my can-do attitude, I remained patient and put in my dues while continuing to learn and develop as a leader, which then allowed me to progress through the ranks.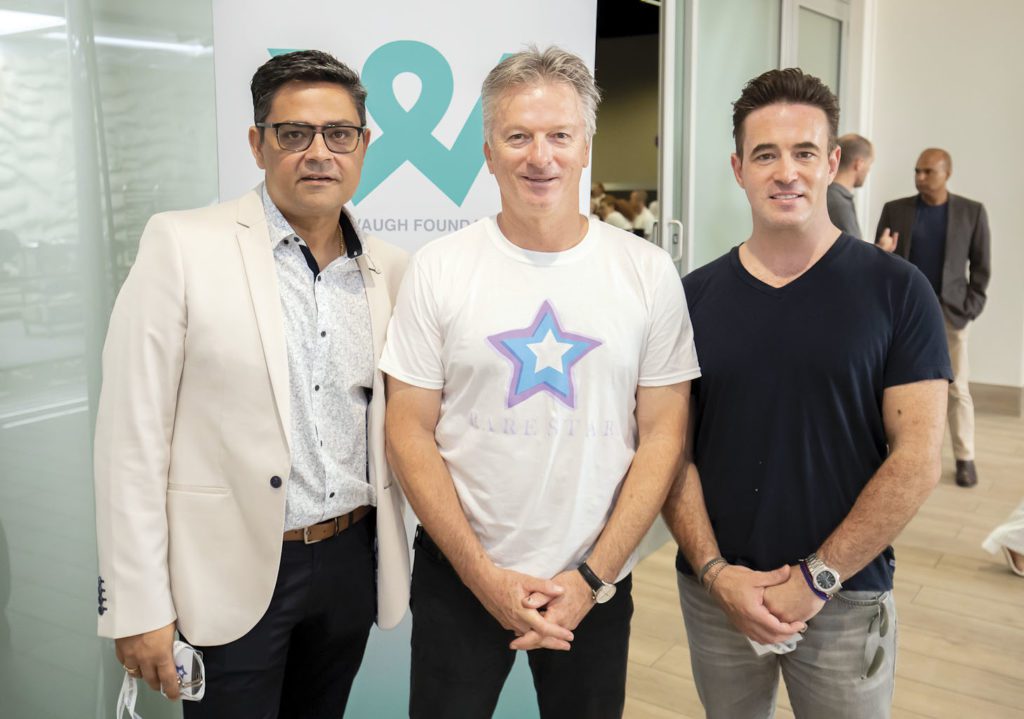 2017 saw you become Executive General Manager for Village Roadshow Theme Parks. What are the most important actions you take in this role, especially in these challenging times?
In my role as Chief Operating Officer, I have a responsibility to our team members, our suppliers and our owners to ensure we are operating as best we can. One of the most important actions is ensuring that we provide support to our team members and this has never been more important than in our current COVID climate.
Our theme parks are one of the most memorable experiences families can do together and in my role I am constantly reviewing our offerings to ensure we continue to meet and exceed our guest experiences. We need to continue to evolve with current trends and technology and I am always researching new products we can implement in our parks which will complement our existing offerings.
One of the biggest learnings in this position is to be prepared for anything. As we have seen in 2020, we had fires, floods and then a global pandemic. These are all situations which are outside of our control but it comes down to having the right attitude to deal with the scenarios and remaining positive throughout.
2020 was a game changer for everyone. How hard was it for VRTP and what have you taken away from it?
2020 has been a challenging year but with all things, I look for the opportunity within every scenario. Initially, it was a difficult and emotional time when the decision was made to stand down our team members. Our key focus during this period was to ensure we continued to communicate with our team and provide support for them. At VRTP, our team members are like our family.
After this initial period, I was able to look at the opportunity within the pandemic and how we could use it as a reset for our business. We had several attractions and experiences in the plan which we could use to launch our reopening and recovery of the industry. We continued to communicate to our key stakeholders – team members, guests, suppliers, industry insiders  – and started to build momentum and excitement for the return of fun. In the long term, we need to identify what the world is going to look like post-COVID and then learn to deal with the ever changing environments.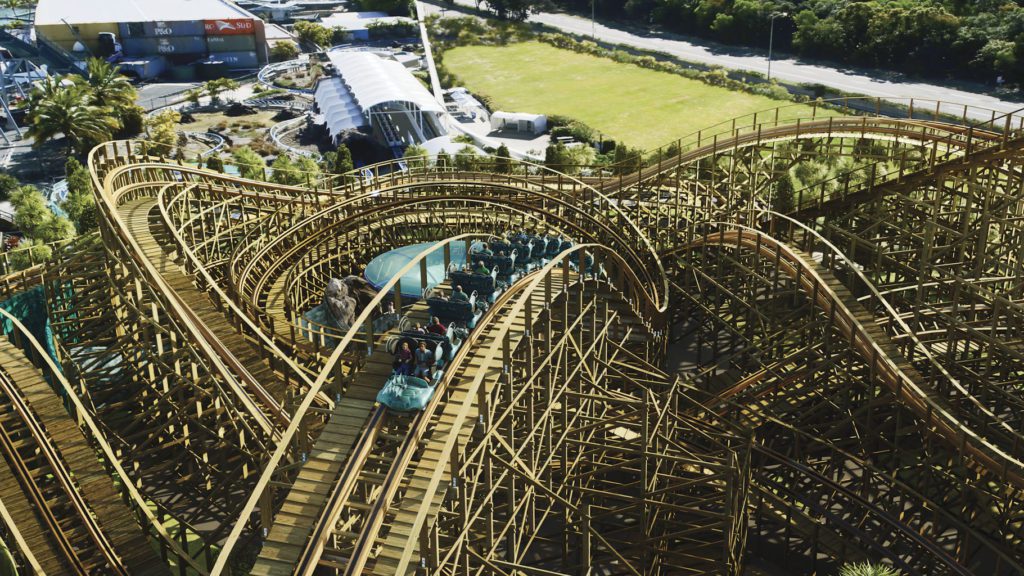 How do you see Gold Coast tourism recovering in the next few years? What would you like to see happen?
I believe our theme parks are going to be key to the Gold Coast's recovery from the pandemic and will lead the post-COVID hangover. I believe more than ever, people are wanting an escape from their day-to-day life and our theme parks are the perfect place to do this. The Gold Coast is Australia's tourist capital and we need to showcase all our attractions. Our business and industry leaders need to collectively come together with the strategy to promote our city. We need the appropriate level of investment in marketing the city to our key demographics.
What are your favourite places to go to on the Gold Coast with your family? 
I am fortunate that I get to spend most of my time at the theme parks and witness all our visitors making memories. In my spare time, I enjoy spending time with my family and trying out new restaurants and cafes. I like to support local business and will try out new businesses all over the Coast. I also enjoy the natural wonders of the beaches and the Hinterland. If there is one thing I have learnt during COVID through staycations it is to appreciate how many great experiences and attractions are right here on our own doorstep.
As an influential and respected leader, who has inspired you?
I have been quite fortunate in my time to have had a host of inspiring people around me in all aspects of my life. I look at the many great leaders we have been fortunate enough to have (had) be part of the Gold Coast tourism industry over the many years and consider myself very proud to be a part of this group. The tourism industry on the Gold Coast is an ever evolving and ongoing race with no finish line and all the leaders in this group share a special responsibility to hand on the baton and continue to passionately serve and promote our city.
What are the five most important things that you would share with our youth for building their future?
It is important to set goals.
Surround yourself with good people and operators and listen and learn from those around you.
Stay away from the negativity.
Focus on your strengths.
Aim for the highest, most outlandish result and if you get to even 80 per cent you have succeeded.
If you could change the world and had three wishes what would they be? 
As humans, we need to respect each other. When looking at cultures and beliefs, we need to look at these through the right lens and enjoy what each is offering. We need to focus on the positives, rather than the negatives.