Spoil Yourself This Season With Some Of Life's Little Luxuries.
WORDS: Melissa Usher PHOTOGRAPHY Supplied
HUNTER & QUEEN RRP $429  "ORM LOVES"

Hunter & Queen is a luxury lifestyle brand offering limited-edition picnic rugs that come beautifully packaged in our signature box. Australian designed with outdoor comfort and style in mind. VISIT: www.hunterandqueen.com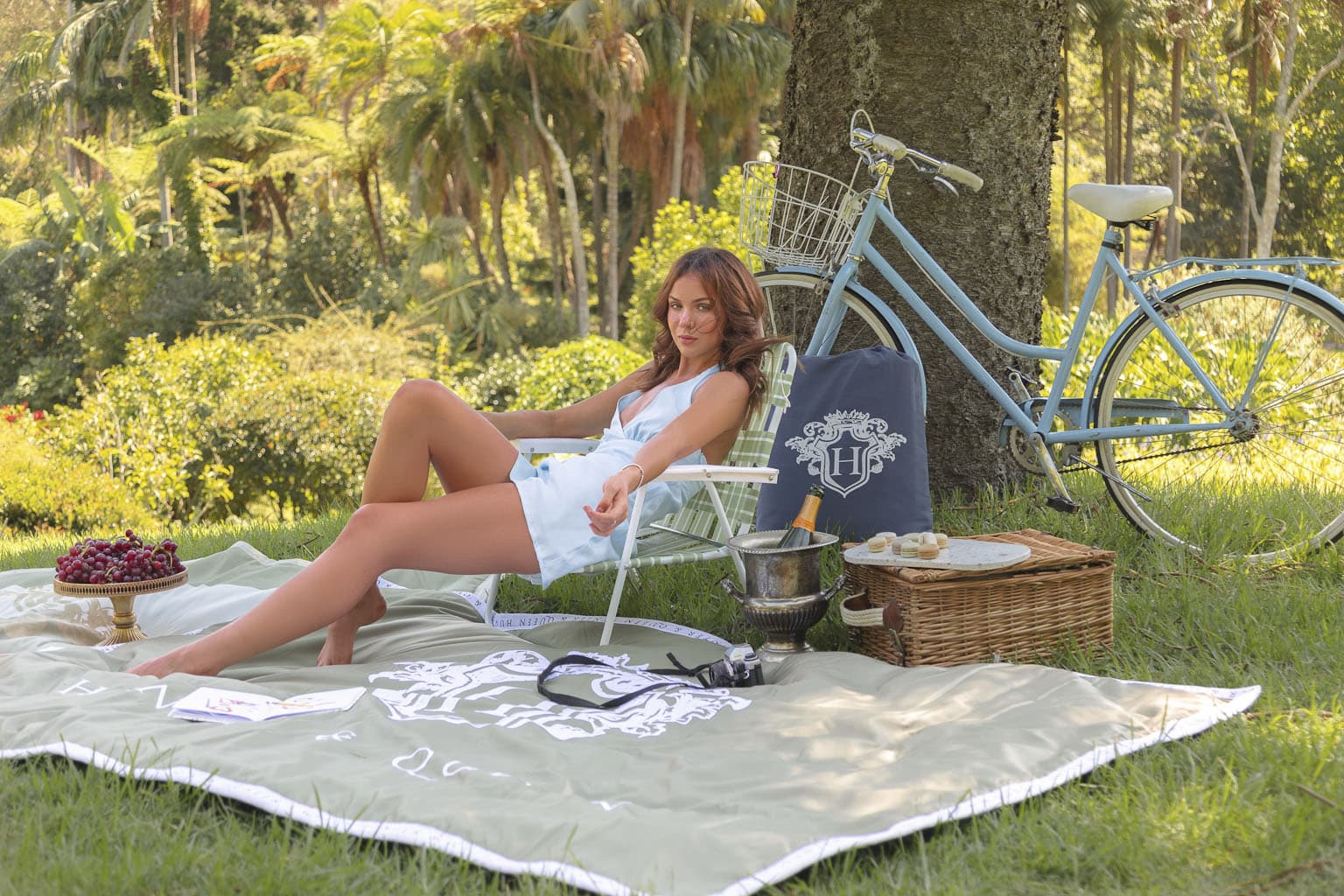 BEST PEGS BAG RRP $59.95 "Locally Owned"
Looking for a sustainable and eco-friendly way to hang your laundry? Look no further than Best Pegs! This Gold Coast small business offers stainless steel pegs that are not only durable and long-lasting, but also gentle on the environment. Made to withstand the harsh Australian weather conditions, these pegs are perfect for hanging clothes outdoors without worrying about rust or getting hot on the line.
50 pack of mixed-size silver marine-grade pegs. Visit: www.bestpegs.com.au
Palm Beach Collection—Salted Caramel and Vanilla Candle (RRP: $44.95) and Diffuser (RRP: $44.95) The limited edition Salted Caramel & Vanilla candle is now a permanent feature in the core Palm Beach collection. You can now indulge in this addictively sweet scent with the addition of a 250ml Fragrance Diffuser. Visit: www.palmbeachcollection.com.au
Satara Australia- Ines Kitchen Stool RRP $: $761
The Ines barstool pairs classic style with modern design. While stools in this style can normally look very heavy in a space, the rounded edge and split detail of the woven synthetic rattan back allows some breathing room for flickers of kitchen detail to show through. Visit: www.satara.com.au
CurrentBody Anti-Wrinkle Sleep Mask RRP $109
A revolutionary eye mask that isn't just your typical sleep mask, CurrentBody, the leaders in LED beauty devices have harnessed their expertise to create a world-first Anti Wrinkle Sleep Mask that minimises wrinkles whilst also promoting emotional relaxation by 67%. It is thanks to the raised silicone dots on the mask which are clinically proven to aid sleep and reduce fine lines around the eye area. Visit: www.currentbody.com.au
UGG Express Australian Shepherd Unisex Mini Classic UGG Boots RRP $225
Premium Australian double-face sheepskin combines comfort and durability and breathes to keep your feet warm in the cooler months. The plush wool insole delivers top-of-the-line comfort, and the soft TPR flexible outsole makes these boots ideal for indoor and outdoor wear. The perfect at home footwear this season. Visit www.uggexpress.com.au
 Weaver Green Australia Marseille Duck Egg Napkins RRP $89
Inspired by fabric from Southern France, these gorgeous Marseille Napkins feature washed-out blue and a simple linear white stripe for a classic French shabby chic style. Visit www.weavergreen.com.au
Weaver Green Australia- Nomad Patara Floor Cushion RRP $439
Featuring a Kilim-inspired design, these gorgeous floor cushions are perfect for spreading out at ground level. Easy to clean, pet- friendly and made from 100% recycled bottles. Visit: www.weavergreen.com.au