Southern Business Woman Connect Luncheon – Currumbin RSL – 22nd Oct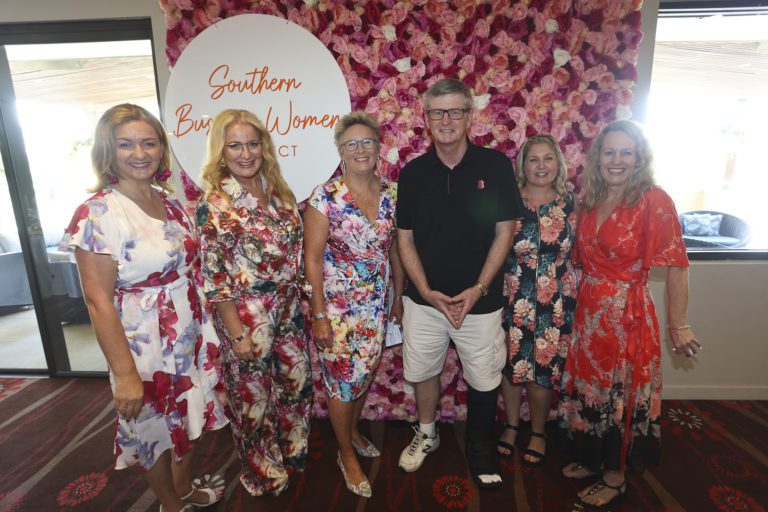 WORDS: PHOTOGRAPHY Brian Usher - www.usherusher.com
What an inspirational luncheon!
The Southern Business Women Connect luncheon connects like-minded businesswomen and promotes a charitable cause each year.
Triple M Gold Coast's very own Bridge was the MC and stole the show with her unique and hilarious style.
This year's guest speakers were Jordana Edwards from Clean Tea and The Breastfeeding Tea Co, Cherie Uzan from The Valley Estate and Balboa Italian and Tracey Wickham from Share the Dignity.
Their stories as women and businesswomen are inspirational!
Jordana's lasting message was that 'you can be anything you put your mind to but don't forget to look after yourself in the process'.
Cherie's advice was to 'never give up and trust your passion'.
Funds raised from this year's luncheon supported Share the Dignity, which works to address period poverty. Tracey encouraged attendees to 'share the dignity and donate a bag or sponsor a bag this Christmas'.
A big shout out to the Bendigo Bank Community Branch Tugun for sponsoring the luncheon, along with Rydges, Currumbin RSL and Ocean Road Magazine.
A huge congratulations to Mary-Ellen and Karina and the whole Southern Business Women Connect team for another inspiring luncheon.