Siem Reap: The Jewel In Crown Of Cambodia
WORDS: PHOTOGRAPHY
Cambodia would have been the Asian jewel in its crown if it had not been for the political turmoil and factional fighting waged over the past nine thousand years and more recently, the murderous Pol Pot era. How often do you hear this call from the friendly and well-focused leaders of the Cambodian tourism industry? All the time.
The magnificent building feats of the Cambodians in the 11th century are on display at the iconic Angkor Wat temple complex, the largest religious monument in the world, developed over 162.6 hectares. The complex took more than 30 years to complete. Those who have explored the magnificent structures wonder in awe how the UNESCO World Heritage sites were ever constructed.
The global economic slowdown has not left the Cambodian tourism sector unscathed. However, with an economy growing at an average 8% over the past decade, one of the fastest-growing economies in the world, the tourism sector continues to expand its visitor offerings and 'products' as well as providing greater choice and in hotels and restaurants at prices often 30% less than Thailand and 50% less than Singapore.
There has never been a better time to visit Cambodia, says the managing director of leading inbound tour operator, Mr Kim Horn Seng from Christinair Tours.
"There are now some terrific savings to be made with promotions on tours and hotel prices," he said.
For independent or group stays Mr Kim recommends the 4.5-star luxury Tara Angkor Hotel in Siem Reap. It is located 6km from the World Heritage Angkor Wat temples, a 15-minute drive from the international airport, a stroll to the Angkor National Museum, and a 6-minute remarque (tuk tuk) ride to the town centre.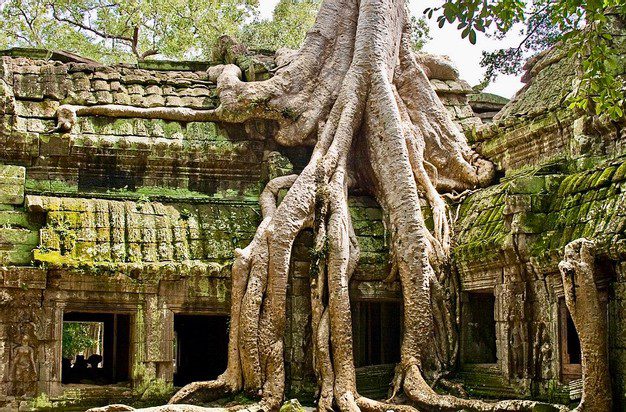 The hotel has competitive promotional prices available for its 213 stylish guestrooms and suites. The hotel interiors are graced with a distinctive and contemporary style which successfully blends Khmer culture with understated elegance and fashion. Tara Angkor Hotel features 5-room types to assure all guests – families, couples and singles have a comfortable and relaxing stay.
The Tara Angkor Hotel provides an ideal base to explore the city and temples immersed in history and legend. Siem Reap is the capital city of Siem Reap Province in north-western Cambodia. It is a popular resort in town and a gateway to the Angkor region.
"To welcome new visitors and returning guests we have introduced some special promotion prices and extras that are available from now until 31 December 2020," said Tara Angkor Hotel general manager, Mr Thanabodee Rattanapan (Dang).
"We vary our incentives sometimes offering discounts up to 20% on accommodation, airport transportation, massages, dining and drinks discounts." For current offerings seewww.taraangkorhotel.com
Siem Reap has colonial and Chinese-style architecture in the Old French Quarter and around the Old Market. In the city, there are museums and traditional Apsara dancing performances in restaurants like Por Cuisine and major hotels. Pub Street is the place to visit in the evening adjacent to the markets. Restaurants representing every country will be vying for your patronage as you stroll the streets and lanes.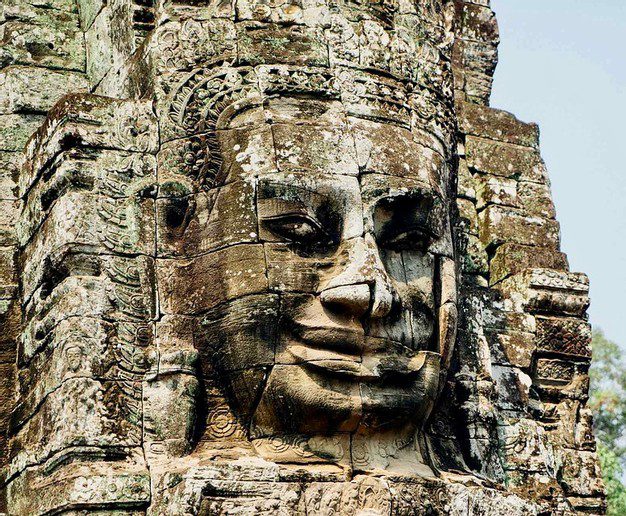 Christinair tours has released its unique 4-day, 3-night 'Timeless Angkor' holiday tours for 2019/20 providing outstanding value for singles, couples and families.
The Siem Reap tour includes:
3-nights at a quality 4-star hotel including double room and breakfast

2-days of classic Angkor temple tours including Angkor Wat and Bayon

A Khmer Apsara Dance dinner show at the international Por Cuisine restaurant

Fun-filled Khmer Cooking Class at LE TIGRE, hosted by a Cambodian chef

Experienced English-speaking guides

Round trip transfers

Immediate valid till 30 April, 2020 (Except: Christmas and New Year Periods)
Itinerary
Day 01 AM: Arrival Siem Reap by morning flight, transfer
PM: Angkor temple tours and back to hotel
Day 02 Angkor Wat tour with evening dinner and Apsara performance
Day 03 Complimentary cooking class and time to visit Pub Street and Night Market
Day 04 Transfer back to Siem Reap airport for your next flight
Mr Kim says the 'Timeless Angkor' tours provides unique insights into Cambodia's Angkor culture for first-time and repeat visitors.
"Our tours capture the warmth of Cambodians for visitors who are welcomed with friendly Khmer smiles wherever they go," he said.
Christinair Tours feature experienced English-speaking travel consultants and tailored travel options to suit all styles and budgets.
Mr Kim Horn Seng, founder of fully accredited Cambodia tour company Christinair Tours, has organized more than eleven thousand passengers every year to Cambodia during the past 26 years and remains focused on safe, sustainable, quality tours that ensure an enjoyable and fulfilling Cambodia travel experience.
Prices for this tour begin at A$478 (US$333) per person.
Christinair Tours has its own offices in Siem Reap and Phnom Penh in Cambodia as well as subsidiary companies in Vietnam, Laos, Thailand and Burma. It is a member of the PATA, and the Cambodia Travel Association.
Further information: www.christinairtours.com
Email us at: [email protected]
WhatsApp: +855 12 932 359