Show Your Hair You Care Panasonic Reduces Hair Heat Damage With Innovative Nanoe™ Technology
WORDS: Coote Agency PHOTOGRAPHY Supplied
Globally renowned premium technology brand, Panasonic, is empowering Australian
consumers to achieve healthy, flawless locks at home with their Advanced Moisture Infusing
Hair Dryer (EH-NA98).
Powered by innovative Nanoe™ technology, the EH-NA98 is designed to revolutionise your
hair styling experience and maintain hair health, with technology that cares for your hair and
allows you to create salon-quality looks at home.
What sets Panasonic's hair care range apart is its Nanoe™ and double mineral technology .
developed to lock moisture in the hair. Nano-sized, atomised water particles penetrate deep
into hair and keep it hydrated, working to significantly reduce hair frizz, retain optimal
moisture, and enhance hair shine, so you can achieve sleek and smooth hairstyles
effortlessly.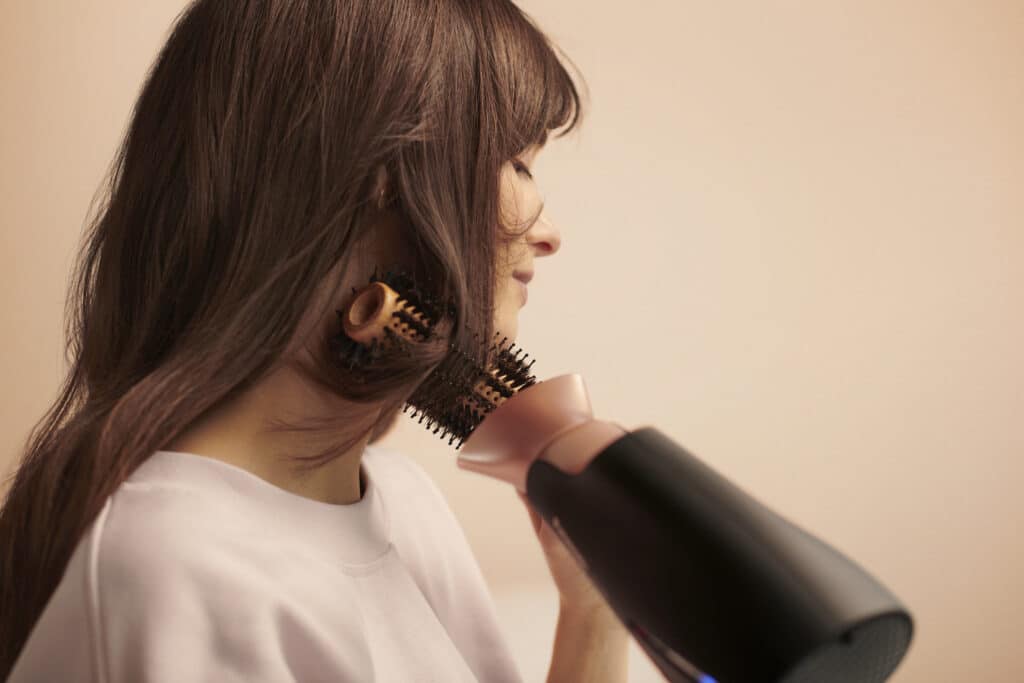 Backed by more than 80 years of hair care research and development, this internationally
acclaimed hair dryer combines trademarked moisture infusing technology, intelligent air-flow
design, and heat control sensors, to reduce hair damage and create shinier hair, all whilst
drying hair in record time.
Panasonic's flagship Advanced Moisture Infusing Hair Dryer (EH-NA98) boasts a dedicated
Scalp Mode to improve the condition of the scalp; and an intelligent temperature sensor,
which continuously adjusts the dryer heat to prevent any heat damage and scalp dryness.
The dryer also features a Quick Dry Nozzle that varies the air-flow pressure, shortening
drying time and reducing tangles – perfect for on-the-go styling and busy lifestyles.

Chasnyn Ousmand, Panasonic Australia's Hair Care Product Marketing Manager says, "We
want to take the worry out of hair care for Australian women. Our hair dryers care for your
hair by locking in moisture, preventing your hair from becoming dry and brittle. Our hair
dryers are the perfect solution as they do the work for you: reducing visible damage and
frizz, while boosting shine with each use".
EH-NA98 Hair Dryer Key Features:
● Nanoe™ technology
● Moisturising Care Modes (hot, cold, skin & scalp modes to help banish dryness)
● Quick Dry Nozzle
● Easy-Clean Filter
● Foldable Handle (for storage/portability ease for on-the-go styling)
● Salon Quality Styling at Home
● Split End and Frizz Reduction
● Attractive matte black and rose gold design.
The EH-NA98 is priced at $349RRP and is available from leading consumer electronics
retailers. Visit: https://www.panasonic.com/au/consumer/personal-care/collection.html