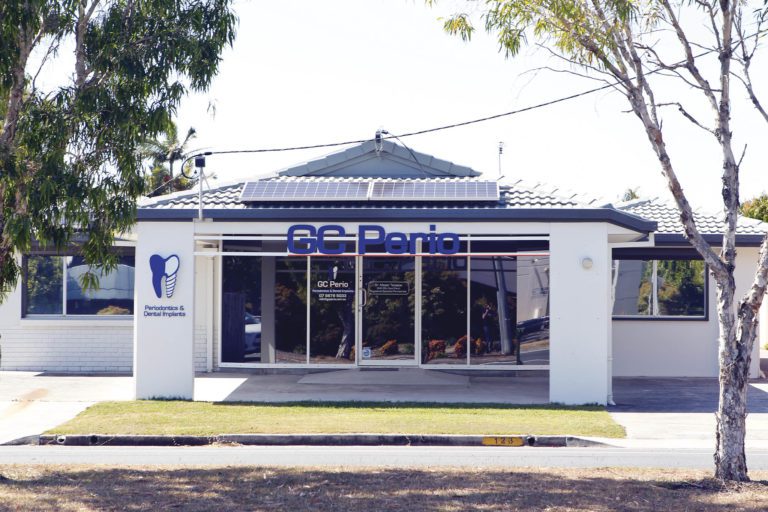 WORDS: PHOTOGRAPHY
Dr Maziar at GC Perio is providing patients with brand-new smiles — and peace of mind. ORM headed to Runaway Bay to find out more.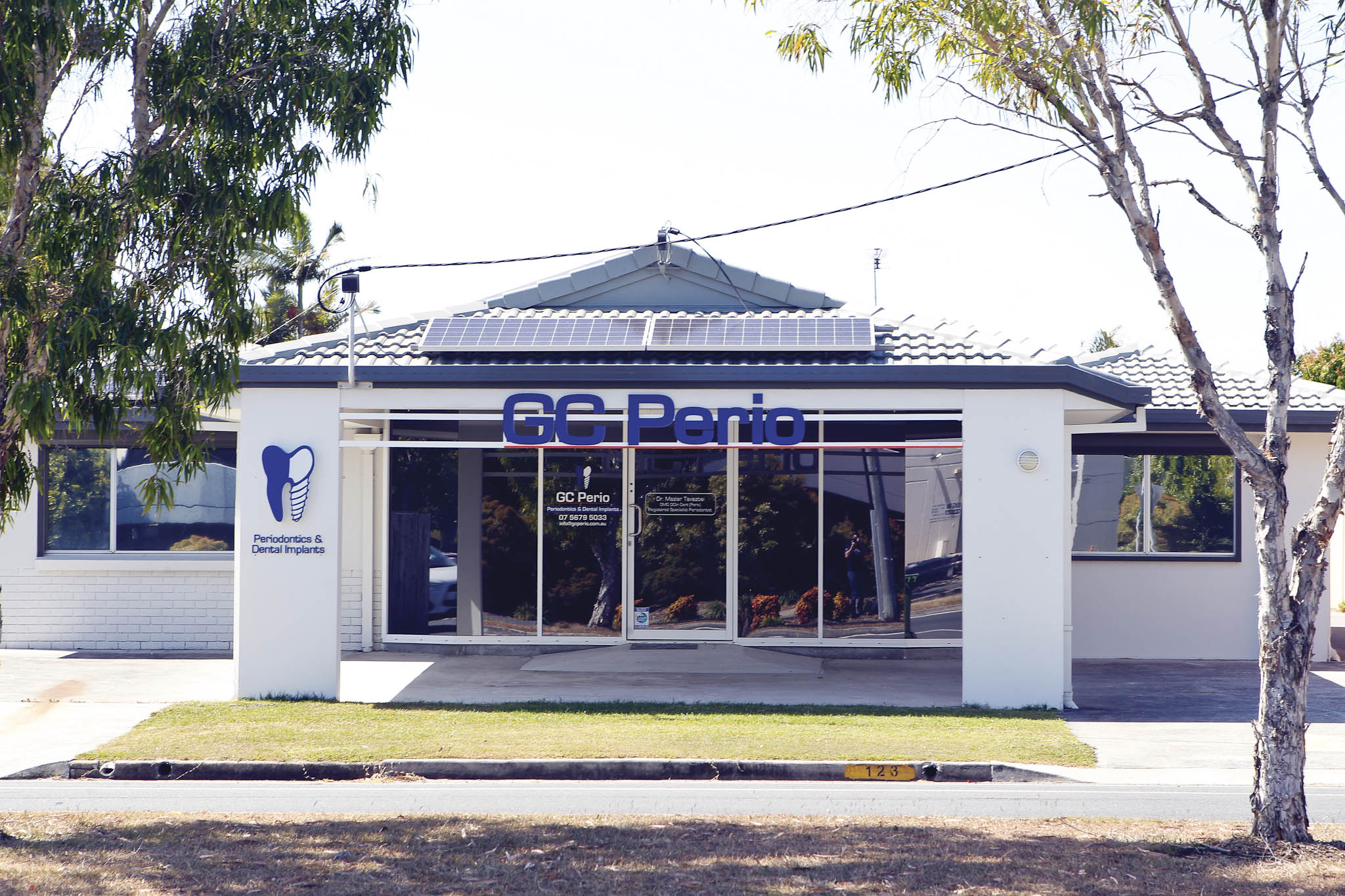 Gum disease is inflammation of the gums and damage to the bone, which anchors teeth in the jaws. Studies suggest that it affects around 20 per cent of Australian adults. Some studies show an even higher percentage. Gum disease is the most common cause of tooth loss.
Dr Maziar at GC Perio opened several months ago in Runaway Bay and is the only specialist in this area of the Gold Coast.
"We're a small but efficient team striving to provide the highest quality of care to our patients," Dr Maziar tells ORM.
"Patients don't need a referral to come and see me; however, many are referred from their dentist if they have detected a problem."
Dr Maziar is a specialist in gum disease, implants and all this disease entails.
"Patients come to me, I graft the site, get the implant prepared, and when it's ready they are referred back to their dentist to continue with the treatment," he says.
"Patients with gum disease require a more intensive level of care; while it is sufficient for most people to see their dentist for annual checkups, these patients need to see a specialist every three to six months."
Dr Maziar has been a dental specialist for 21 years. Originally from Iran, he graduated from dental school in Romania in 1998. Having worked for another 10 years, he migrated to Australia and studied periodontistry at Griffith University.
"It was a hard-going three-year course," he says with a smile, "but I needed another challenge; I couldn't remain as an ordinary dentist."
The new space in Runaway Bay opened in mid-January this year and was previously an osteopath practice. Of the five rooms, they have three currently in operation, with plans for growth when they've got the business established.
"We're a local business hoping to receive the support of locals," Dr Maziar says.
"I want to bring a first-class level of service to the local community and spread the word."
Dr Maziar has made the Gold Coast home with his family. His wife Alina, daughter Dela, 16, and son Sam, who's just turned 10, are joined in their home by their beloved Belgian Shepherd, Phoenix.
"Gum disease is primarily genetic," Dr Maziar continues. "Whoever needs the treatment really needs to seek treatment, and they need to check on their children.
"This is a disease, like heart disease, that can affect a number of generations. I want families to do all they can to remain healthy — and treating this disease is an important part of that."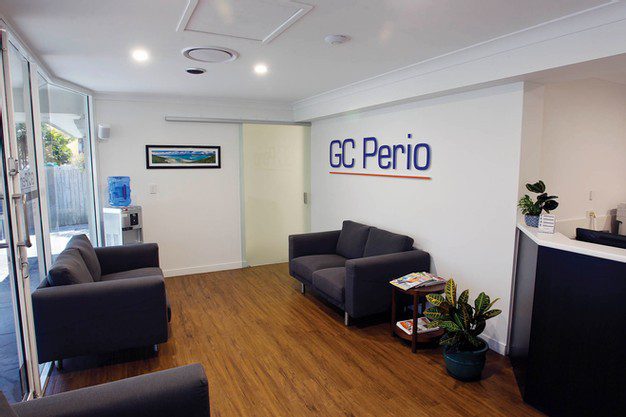 "Gum disease is a silent but destructive disease that causes bone loss around the teeth," Dr Maziar says. "People can live with it for many years without knowing it. Later, it can cause wobbly teeth because of loss of the bone that holds teeth in place. It's irreversible and there is no cure, so patients need continuous monitoring and help maintaining their fight against the disease's progression. It is best to treat the disease.
Planning to just use dentures isn't a good strategy, as if you've lost a lot of bone already, there will be little to hold a denture in place."
Potential signs of gum disease:
Persistent bad breath

Gum recession — showing longer teeth

Bleeding gums — bleeding, red, puffy gums

Wobbly teeth or ulcers — can occur at the more advanced stage
GC Perio (Periodontics & Dental Implants), 123 Bayview St, Runaway Bay, QLD 4216. Tel: 07 5679 5033.